Protective Effects of Kuding Tea (
Ilex kudingcha

C. J.

Tseng

) Polyphenols on UVB-Induced Skin Aging in SKH1 Hairless Mice

1

Chongqing Collaborative Innovation Center for Functional Food, Chongqing University of Education, Chongqing 400067, China

2

Chongqing Engineering Research Center of Functional Food, Chongqing University of Education, Chongqing 400067, China

3

Chongqing Engineering Laboratory for Research and Development of Functional Food, Chongqing University of Education, Chongqing 400067, China

4

Environment and Quality Inspection College, Chongqing Chemical Industry Vocational College, Chongqing 401228, China

*

Author to whom correspondence should be addressed.

†

These authors contributed equally to this work.

Academic Editors: Margarida Castell Escuer and Mariona Camps-Bossacoma

Received: 10 February 2019 / Revised: 8 March 2019 / Accepted: 11 March 2019 / Published: 13 March 2019
Abstract
In this study, the protective effects of Kuding tea polyphenols (KTPs) on ultraviolet B (UVB)-induced skin injury of SKH1 hairless mice were studied. The ion precipitation method was used for extraction of polyphenols from Kuding tea. High-performance liquid chromatography showed that KTPs contains chlorogenic acid, cryptochlorogenic acid, isochlorogenic acid B, isochlorogenic acid A, and isochlorogenic acid C. SKH1 hairless mice were induced skin aging using 2.0 mW/s intensity of 90 mJ/cm
2
UV light once a day for seven weeks. The 2.5% and 5% KTPs solution was smeared on 2 cm
2
of back skin of skin aging mice twice a day. Mouse experiments showed that KTP strongly increased the serum levels of total superoxide dismutase (T-SOD) and catalase (CAT) and reduced those of malondialdehyde, interleukin 6 (IL-6), IL-1β, and tumor necrosis factor alpha (TNF-α) in mice with UVB-induced skin damage. KTP also increased the levels of type 1 collagen (Col I), hydroxyproline, and hyaluronic acid and reduced those of Col III and hydrogen peroxide in the damaged skin tissues of mice. Pathological observations of tissues stained with H & E, Masson's trichrome, Verhoeff, and toluidine blue showed that KTPs could protect skin cells, collagen, and elastin and decrease the number of mast cells, thus inhibiting skin damage. Quantitative PCR and western blot assays showed that KTP upregulated the mRNA and protein expression of tissue inhibitor of metalloproteinase 1 (TIMP-1), TIMP-2, copper/zinc-SOD, manganese-SOD, CAT, and glutathione peroxidase and downregulated the expression of matrix metalloproteinase 2 (MMP-2) and MMP-9. In addition, the same concentration of KTP had stronger protective effects than vitamin C. The results of this study demonstrate that KTPs have good skin protective effects, as they are able to inhibit UVB-induced skin damage.
View Full-Text
►

▼

Figures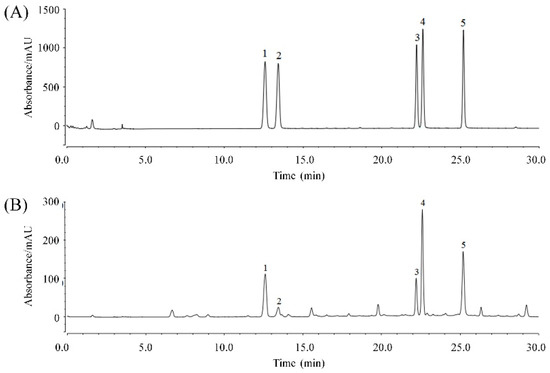 Figure 1
This is an open access article distributed under the
Creative Commons Attribution License
which permits unrestricted use, distribution, and reproduction in any medium, provided the original work is properly cited (CC BY 4.0).

Share & Cite This Article
MDPI and ACS Style
Yi, R.; Zhang, J.; Sun, P.; Qian, Y.; Zhao, X. Protective Effects of Kuding Tea (Ilex kudingcha C. J. Tseng) Polyphenols on UVB-Induced Skin Aging in SKH1 Hairless Mice. Molecules 2019, 24, 1016.
Note that from the first issue of 2016, MDPI journals use article numbers instead of page numbers. See further details here.
Related Articles
Comments
[Return to top]