Preparation of Poly (Allylthiourea-Co-Acrylic Acid) Derived Carbon Materials and Their Applications in Wastewater Treatment
1
School of Materials Science and Energy Engineering, Foshan University, Foshan 528000, China
2
Faculty of Chemistry and Environmental Science, Guangdong Ocean University, Zhanjiang 524088, China
*
Author to whom correspondence should be addressed.
Received: 23 January 2019 / Revised: 3 March 2019 / Accepted: 5 March 2019 / Published: 8 March 2019
Abstract
Functional carbon materials have been developed and applied in various sewage treatment applications in recent years. This article reports the fabrication, characterization, and application of a new kind of poly (allylthiourea-co-acrylic acid) (PAT–PAC) hydrogel-based carbon monolith. The results indicated that the poly acrylic acid component can endow the PAT–PAC hydrogel with an increased swelling ratio and enhanced thermal stability. During the carbonization process, O–H, N–H, C=N, and –COO– groups, etc. were found to be partly decomposed, leading to the conjugated C=C double bonds produced and the clear red shift of C=O bonds. Particularly, it was found that this shift was accelerated under higher carbonization temperature, which ultimately resulted in the complex conjugated C=C network with oxygen, nitrogen, and sulfur atoms doped in-situ. The as-obtained carbon monoliths showed good removal capacity for Ni(II) ions, organic solvents, and dyes, respectively. Further analysis indicated that the Ni(II) ion adsorption process could be well described by pseudo-second-order and Freundlich models under our experimental conditions, respectively. The adsorption capacity for Ni(II) ions and paraffin oil was as high as 557 mg/g and 1.75 g/g, respectively. More importantly, the as-obtained carbon monoliths can be recycled and reused for Ni(II) ions, acetone, and paraffin oil removal. In conclusion, the proposed PAT–PAC-based carbonaceous monoliths are superior adsorbents for wastewater treatment.
View Full-Text
►

▼

Figures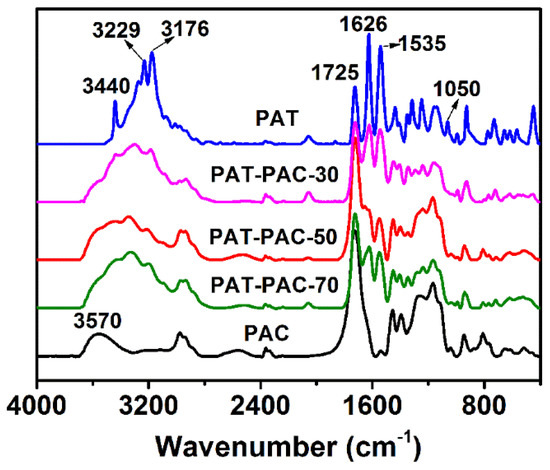 Figure 1
This is an open access article distributed under the
Creative Commons Attribution License
which permits unrestricted use, distribution, and reproduction in any medium, provided the original work is properly cited (CC BY 4.0).

Share & Cite This Article
MDPI and ACS Style
Liang, L.; Li, C.; Hou, T.; Zhong, Z.; Chen, D.; Li, S.; Hu, Z.; Yang, H.; Ye, X. Preparation of Poly (Allylthiourea-Co-Acrylic Acid) Derived Carbon Materials and Their Applications in Wastewater Treatment. Molecules 2019, 24, 957.
Note that from the first issue of 2016, MDPI journals use article numbers instead of page numbers. See further details here.
Related Articles
Comments
[Return to top]