Tetrahydroxystilbene Glucoside Regulates Proliferation, Differentiation, and OPG/RANKL/M-CSF Expression in MC3T3-E1 Cells via the PI3K/Akt Pathway
1
College of Veterinary Medicine, China Agricultural University, Beijing 100193, China
2
College of Life Science and Food Engineering, Hebei University of Engineering, Handan 056038, China
*
Author to whom correspondence should be addressed.
Received: 30 July 2018 / Revised: 31 August 2018 / Accepted: 6 September 2018 / Published: 10 September 2018
Abstract
Tetrahydroxystilbene glucoside (TSG) is a unique component of the bone-reinforcing herb
Radix Polygoni Multiflori
Preparata (RPMP). It has the ability to promote bone formation and protect osteoblasts. However, the underlying mechanism remains unclear. To better understand its biological function, we determined TSG's effect on murine pre-osteoblastic MC3T3-E1 cells by the MTT assay, flow cytometry, FQ-PCR, Western blot, and ELISA. The results showed that TSG caused an elevation of the MC3T3-E1 cell number, the number of cells in the S phase, and the mRNA levels of the runt-related transcription factor-2 (Runx2), osterix (Osx), and collagen type I α1 (Col1a1). In addition, the osteoprotegerin (OPG) mRNA level was up-regulated, while the nuclear factor-κB ligand (RANKL) and macrophage colony-stimulating factor (M-CSF) mRNA levels were down-regulated by TSG. Furthermore, TSG activated the phosphoinosmde-3-kinase/protein kinase B (also known as PI3K/Akt) pathway, and blocking this pathway by the inhibitor LY-294002 could impair TSG's functions in relation to the MC3T3-E1 cells. In conclusion, TSG could activate the PI3K/Akt pathway and thus promote MC3T3-E1 cell proliferation and differentiation, and influence OPG/RANKL/M-CSF expression. TSG merits further investigation as a potential therapeutic agent for osteoporosis treatment.
View Full-Text
►

▼

Figures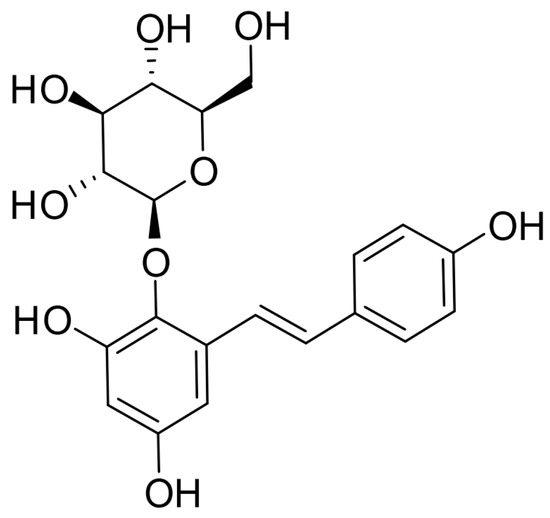 Figure 1
This is an open access article distributed under the
Creative Commons Attribution License
which permits unrestricted use, distribution, and reproduction in any medium, provided the original work is properly cited (CC BY 4.0).

Share & Cite This Article
MDPI and ACS Style
Fan, Y.-S.; Li, Q.; Hamdan, N.; Bian, Y.-F.; Zhuang, S.; Fan, K.; Liu, Z.-J. Tetrahydroxystilbene Glucoside Regulates Proliferation, Differentiation, and OPG/RANKL/M-CSF Expression in MC3T3-E1 Cells via the PI3K/Akt Pathway. Molecules 2018, 23, 2306.
Note that from the first issue of 2016, MDPI journals use article numbers instead of page numbers. See further details here.
Related Articles
Comments
[Return to top]