The Effects of
Aronia melanocarpa

'Viking' Extracts in Attenuating RANKL-Induced Osteoclastic Differentiation by Inhibiting ROS Generation and c-FOS/NFATc1 Signaling

1

Department of Applied Life Science, College of Biomedical & Health Science, Konkuk University, Chungju-si, Chungcheongbuk-do 27478, Korea

2

Ahn-Gook Health, LTD, Seoul 07445, Korea

3

Department of Food Science and Biotechnology, Dongguk University-Seoul, Goyang-si, Gyeonggi-do 10326, Korea

*

Author to whom correspondence should be addressed.

Received: 26 January 2018 / Revised: 26 February 2018 / Accepted: 6 March 2018 / Published: 8 March 2018
Abstract
This study aimed to determine the anti-osteoclastogenic effects of extracts from
Aronia melanocarpa
'Viking' (AM) and identify the underlying mechanisms in vitro. Reactive oxygen species (ROS) are signal mediators in osteoclast differentiation. AM extracts inhibited ROS production in RAW 264.7 cells in a dose-dependent manner and exhibited strong radical scavenging activity. The extracts also attenuated the number of tartrate-resistant acid phosphatase (TRAP)-positive multinucleated osteoclasts. To attain molecular insights, the effect of the extracts on the signaling pathways induced by receptor activator of nuclear factor kappa B ligand (RANKL) were also investigated. RANKL triggers many transcription factors through the activation of mitogen-activated protein kinase (MAPK) and ROS, leading to the induction of osteoclast-specific genes. The extracts significantly suppressed RANKL-induced activation of MAPKs, such as extracellular signal-regulated kinase (ERK), c-Jun-
N
-terminal kinase (JNK) and p38 and consequently led to the downregulation of c-Fos and nuclear factor of activated T cells 1 (NFATc1) protein expression which ultimately suppress the activation of the osteoclast-specific genes, cathepsin K, TRAP, calcitonin receptor and integrin β
3
. In conclusion, our findings suggest that AM extracts inhibited RANKL-induced osteoclast differentiation by downregulating ROS generation and inactivating JNK/ERK/p38, nuclear factor kappa B (NF-κB)-mediated c-Fos and NFATc1 signaling pathway.
View Full-Text
►

▼

Figures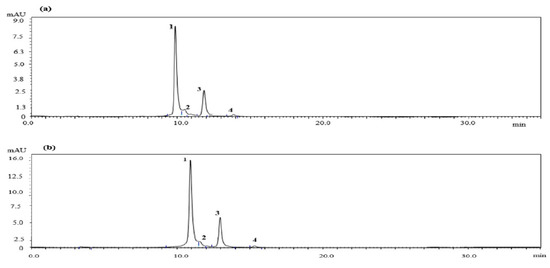 Figure 1
This is an open access article distributed under the
Creative Commons Attribution License
which permits unrestricted use, distribution, and reproduction in any medium, provided the original work is properly cited (CC BY 4.0).

Share & Cite This Article
MDPI and ACS Style
Ghosh, M.; Kim, I.S.; Lee, Y.M.; Hong, S.M.; Lee, T.H.; Lim, J.H.; Debnath, T.; Lim, B.O. The Effects of Aronia melanocarpa 'Viking' Extracts in Attenuating RANKL-Induced Osteoclastic Differentiation by Inhibiting ROS Generation and c-FOS/NFATc1 Signaling. Molecules 2018, 23, 615.
Note that from the first issue of 2016, MDPI journals use article numbers instead of page numbers. See further details here.
Related Articles
Comments
[Return to top]