Synthesis of Azanucleosides through Regioselective Ring-Opening of Epoxides Catalyzed by Sulphated Zirconia under Microwave and Solvent-Free Conditions
1
Departamento de Ciencias Básicas, Universidad Autónoma Metropolitana, Av. San Pablo No. 180, México D.F., C.P. 02200, Mexico
2
Departamento de Química, Universidad Autónoma Metropolitana, Av. San Rafael Atlixco No. 186, México D.F., C.P. 09340, Mexico
3
Instituto de Química, Universidad Nacional Autónoma de México, Circuito Exterior, Ciudad Universitaria, México D.F. 04510, Mexico
*
Author to whom correspondence should be addressed.
Received: 10 February 2012 / Revised: 7 March 2012 / Accepted: 9 March 2012 / Published: 15 March 2012
Abstract
New azanucleosides were obtained using sulphated zirconia (ZS) as catalyst in the nucleophilic oxirane ring opening reaction of 1-allyl-3-(oxiran-2-ylmethyl) pyrimidine-2,4(1
H
,3
H
)-dione and 1-allyl-5-methyl-3-(oxiran-2-ylmethyl)-pyrimidine-2,4(1
H
,3
H
)-dione, with (
S
)-prolinol. The new templates were obtained with good yields following a route which exploits the reactivity of epoxides in the presence of sulphated zirconia as catalyst. The key step was carried out using microwave and solvent-free conditions and proceeds with high selectivity.
View Full-Text
►

▼

Figures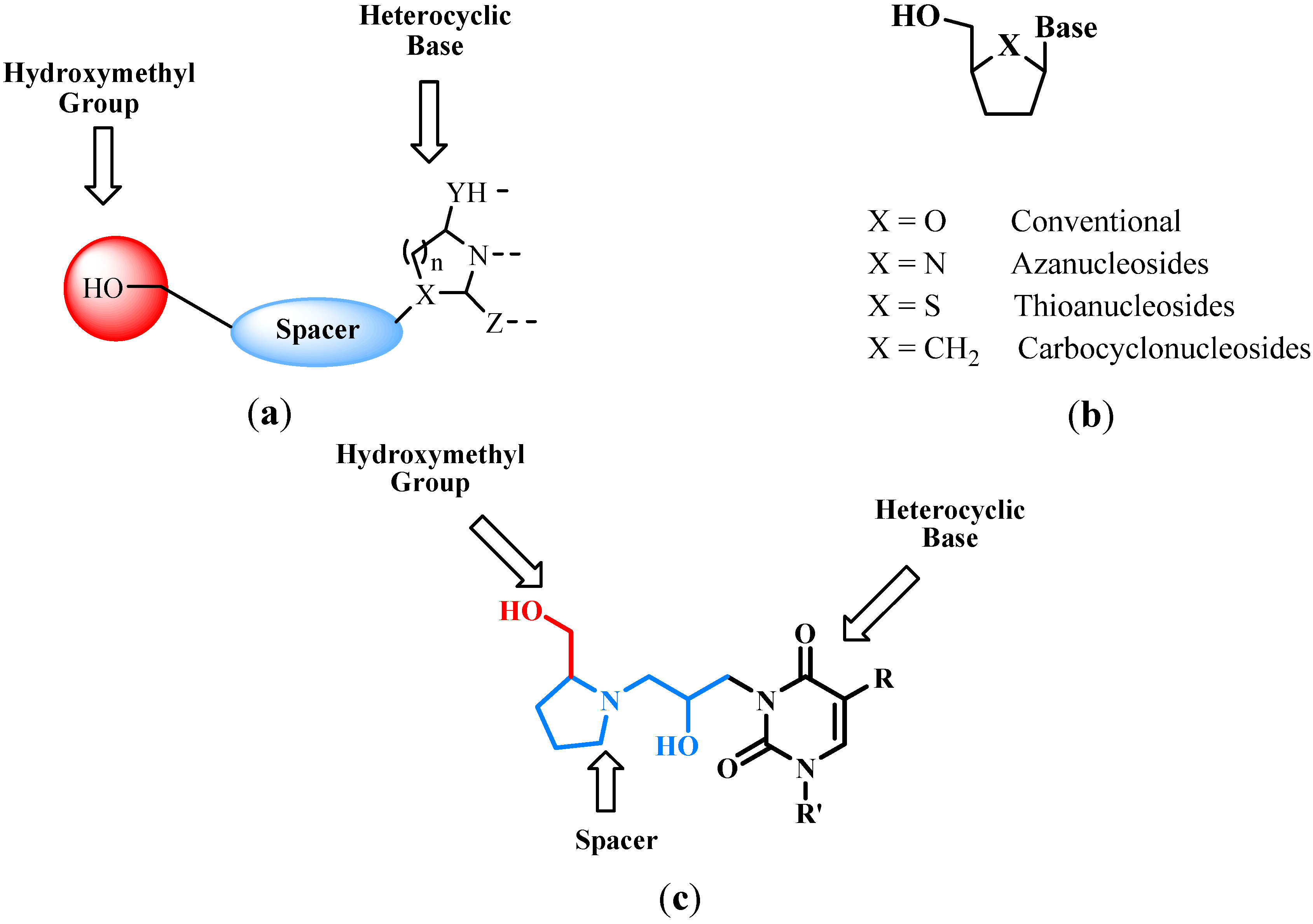 Figure 1

Share & Cite This Article
MDPI and ACS Style
Hernández-Reyes, C.X.; Angeles-Beltrán, D.; Lomas-Romero, L.; González-Zamora, E.; Gaviño, R.; Cárdenas, J.; Morales-Serna, J.A.; Negrón-Silva, G.E. Synthesis of Azanucleosides through Regioselective Ring-Opening of Epoxides Catalyzed by Sulphated Zirconia under Microwave and Solvent-Free Conditions. Molecules 2012, 17, 3359-3369.
Related Articles
Comments
[Return to top]