Use of Liquid Chromatography with Electrochemical Detection for the Determination of Antioxidants in Less Common Fruits
1
Department of Breeding and Propagation of Horticultural Plants, Faculty of Horticulture, Mendel University of Agriculture and Forestry, Valtická 337, CZ-691 44 Lednice, Czech Republic
2
Department of Chemistry and Biochemistry, Faculty of Agronomy, Mendel University of Agriculture and Forestry, Zemedelska 1, CZ-613 00 Brno, Czech Republic
3
Department of Agrochemistry, Soil Science, Microbiology and Plant Nutrition, , Faculty of Agronomy, Mendel University of Agriculture and Forestry, Zemedelska 1, CZ-613 00 Brno, Czech Republic
4
Department of Animal Nutrition and Forage Production, Faculty of Agronomy, Mendel University of Agriculture and Forestry, Zemedelska 1, CZ-613 00 Brno, Czech Republic
5
Institute of Natural and Informatics' Sciences, Faculty of Central European Studies, Constantine the Philosopher University in Nitra, Nabrezie mladeze 91, SK-949 76 Nitra, Slovak Republic
6
Department of Fruit Growing, Faculty of Horticulture, Mendel University of Agriculture and Forestry, Valtická 337, CZ-691 44 Lednice, Czech Republic
7
Department of Fruit Production, Viticulture, and Enology, Horticulture and Landscape Engineering Faculty, University of Agriculture in Nitra, Trieda A. Hlinku 2, SK-949 76 Nitra, Slovak Republic
8
Department of Applied Pharmacy, Faculty of Pharmacy, University of Veterinary and Pharmaceutical Sciences, Palackeho 1 - 3, CZ-612 42 Brno, Czech Republic
9
Tomas Bata University, T.G. Masaryka 275, CZ-762 72 Zlin, Czech Republic
*
Author to whom correspondence should be addressed.
Received: 11 October 2008 / Revised: 5 November 2008 / Accepted: 11 November 2008 / Published: 14 November 2008
Abstract
Neurodegenerative disorders (NDD) have become the common global health burden over the last several decades. According to World Health Organization (WHO), a staggering 30 million people will be affected by Alzheimer's disease in Europe and the USA by 2050. Effective therapies in this complex field considering the multitude of symptoms associated with NDD indications, have not been found yet. Based on the results of NDD related studies, prevention appears to be the promise alternative. Antioxidative and anti-inflammatory properties are hypothesized for natural phenolics, a group of plant secondary products that may positively impact neurodegenerative diseases. In these studies, phenolic-rich extracts from less common fruit species: Blue honeysuckle (
Lonicera edulis
, Turcz. ex. Freyn), Saskatoon berry (
Amelanchier alnifolia
Nutt.), and Chinese hawthorn (
Crateagus pinnatifida
Bunge) were obtained and analyzed to detect neuroprotective substances content and establish a potential therapeutic value. High performance liquid chromatography with electrochemical detection was optimized and further applied on analysis of the extracts of less common fruit species. It was observed that Chinese hawthorn and Blue honeysuckle extracts are potent source of neuroprotective phenolic antioxidants. In accordance the results, it appears that the fruit or formulated products may have the potential for the prevention of neurodegenerative diseases.
View Full-Text
►

▼

Figures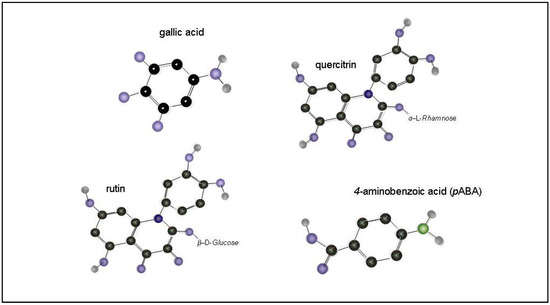 Figure 1

Share & Cite This Article
MDPI and ACS Style
Gazdik, Z.; Reznicek, V.; Adam, V.; Zitka, O.; Jurikova, T.; Krska, B.; Matuskovic, J.; Plsek, J.; Saloun, J.; Horna, A.; Kizek, R. Use of Liquid Chromatography with Electrochemical Detection for the Determination of Antioxidants in Less Common Fruits. Molecules 2008, 13, 2823-2836.
Related Articles
Comments
[Return to top]