Open Access This article is
freely available
re-usable
Article
A Rationally Designed, Spiropyran-Based Chemosensor for Magnesium
1
ARC Centre of Excellence for Nanoscale BioPhotonics, Department of Chemistry, Institute for Photonics and Advanced Sensing, The University of Adelaide, Adelaide SA 5005, Australia
2
Institute of High Performance Computing, 1 Fusionopolous Way, No. 16-16 Connexis, Singapore 138632, Singapore
*
Authors to whom correspondence should be addressed.
Received: 8 March 2018 / Accepted: 16 April 2018 / Published: 17 April 2018
Abstract
:
Magnesium ions (Mg2+) play an important role in mammalian cell function; however, relatively little is known about the mechanisms of Mg2+ regulation in disease states. An advance in this field would come from the development of selective, reversible fluorescent chemosensors, capable of repeated measurements. To this end, the rational design and fluorescence-based photophysical characterisation of two spiropyran-based chemosensors for Mg2+ are presented. The most promising analogue, chemosensor 1, exhibits 2-fold fluorescence enhancement factor and 3-fold higher binding affinity for Mg2+ (Kd 6.0 µM) over Ca2+ (Kd 18.7 µM). Incorporation of spiropyran-based sensors into optical fibre sensing platforms has been shown to yield significant signal-to-background changes with minimal sample volumes, a real advance in biological sensing that enables measurement on subcellular-scale samples. In order to demonstrate chemosensor compatibility within the light intense microenvironment of an optical fibre, photoswitching and photostability of 1 within a suspended core optical fibre (SCF) was subsequently explored, revealing reversible Mg2+ binding with improved photostability compared to the non-photoswitchable Rhodamine B fluorophore. The spiropyran-based chemosensors reported here highlight untapped opportunities for a new class of photoswitchable Mg2+ probe and present a first step in the development of a light-controlled, reversible dip-sensor for Mg2+.
Keywords:
magnesium chemosensor; photoswitchable; spiropyran; merocyanine; fluorescent chemosensor; microstructured optical fibre; suspended core fibre
Supplementary Materials
The following are available online at
https://www.mdpi.com/2227-9040/6/2/17/s1
, Figures S1–S7: NMR spectra; Figure S8: HRMS spectra; Figure S9: DFT images of
2
; Figure S10: Absorbance spectra for
1
and
2
; Figure S11: Job's Plot of
1
with Ca
2+
; Figure S12: Determination of K
d
constants; Figure S13: Determination of Quantum Yield values; Figure S14: Fluorescence spectra of
2
; Figure S15: Job's Plot of
2
with Mg
2+
;
Figure S16
: Selectivity profiles of
3
and
4
.
Acknowledgments
The authors (G.M.S., S.H., A.B., H.E.-H and A.D.A) acknowledge funding support from the Centre of Nanoscale BioPhotonics, through the Australian Research Council (ARC) CE140100 003. This work was performed in part at the OptoFab node of the Australian National Fabrication Facility utilising Commonwealth and South Australian State Government funding. The authors would like to acknowledge Yow Yu Ting and Nicole Tan Jia Ling for assistance with fluorescence characterisation. This work was supported with high-performance computing resources provided by the Phoenix HPC service at the University of Adelaide and the A*STAR Computational Resource Center (A*CRC).
Author Contributions
G.M.S., S.H. and A.D.A. conceived and designed the experiments; A.M.M. performed DFT calculations; G.M.S. synthesised and characterised all compounds; A.B. performed optical fibre experiments; G.M.S., S.H. and A.B. analysed data; H.E.-H. contributed analytical tools; G.M.S., S.H. and A.D.A. wrote the paper.
Conflicts of Interest
The authors declare no conflict of interest. The founding sponsors had no role in the design of the study; in the collection, analyses, or interpretation of data; in the writing of the manuscript, and in the decision to publish the results.
Figure 1.
(
A
) Structures of
1
and
2
as the ring-closed, weakly fluorescent spiropyran (SP, 'off') isomer, and the proposed ring-opened, highly fluorescent merocyanine (MC
2
-Mg
2+
, 'on') complex. Structures of the (
B
) KMG [
29
] and (
C
) MGQ [
30
] chemosensors with the proposed Mg
2+
-binding domains highlighted.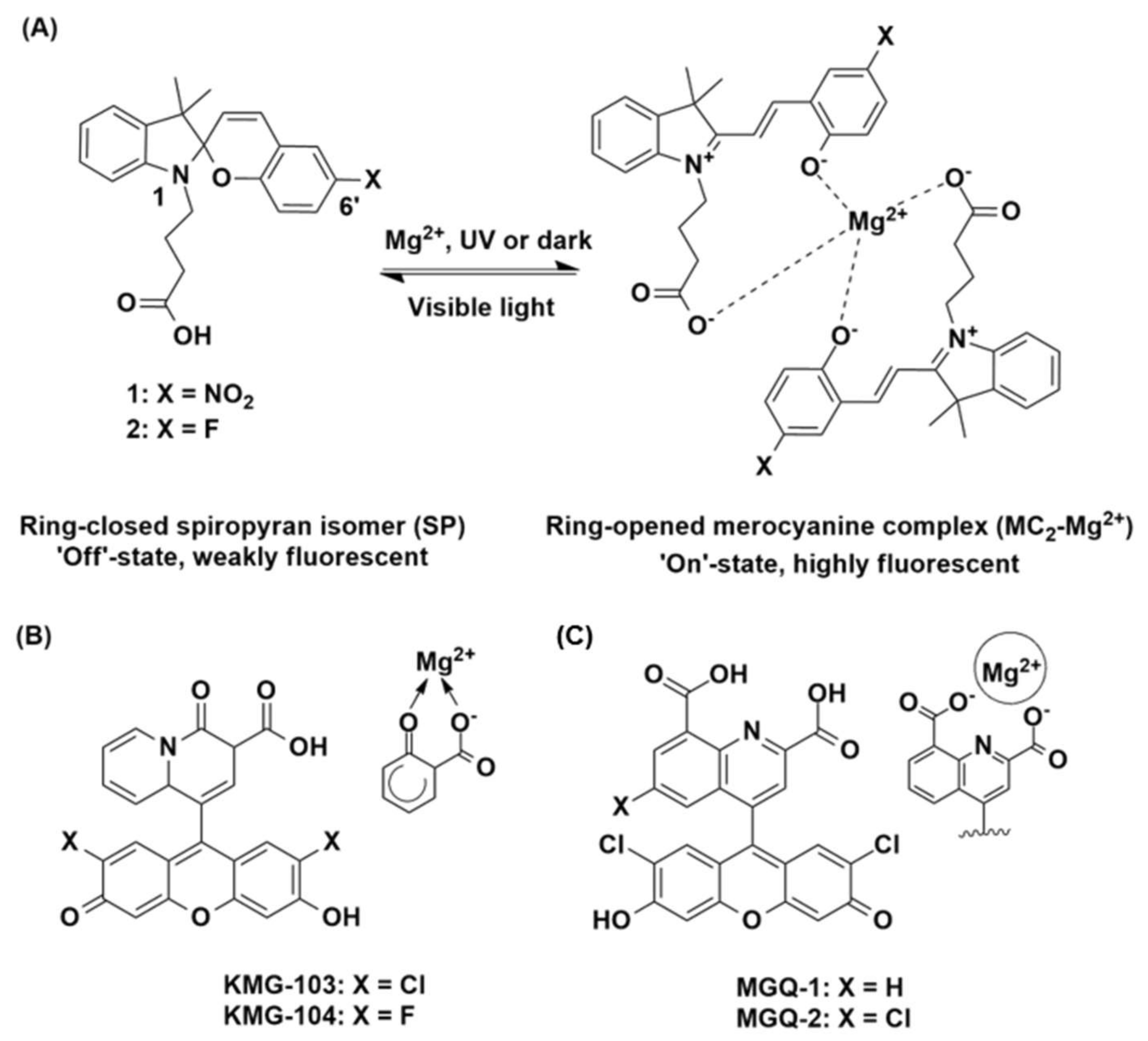 Figure 2. B3LYP/6-311G** optimised structure of 1 bound to (A) Mg2+ (yellow) and (B) Ca2+ (gold), respectively, in a 2:1 ratio, showing oxygen atoms (red) chelating to the metal ion. Hydrogen atoms are omitted for clarity.
Scheme 1. Synthesis of chemosensors 1 and 2. Reagents and conditions: (i) ethyl-4-bromobutyrate, CHCl3, reflux 24 h; (ii) EtOH, reflux 18 h; (iii) 2 M NaOH, MeOH, 50 °C, 5 h.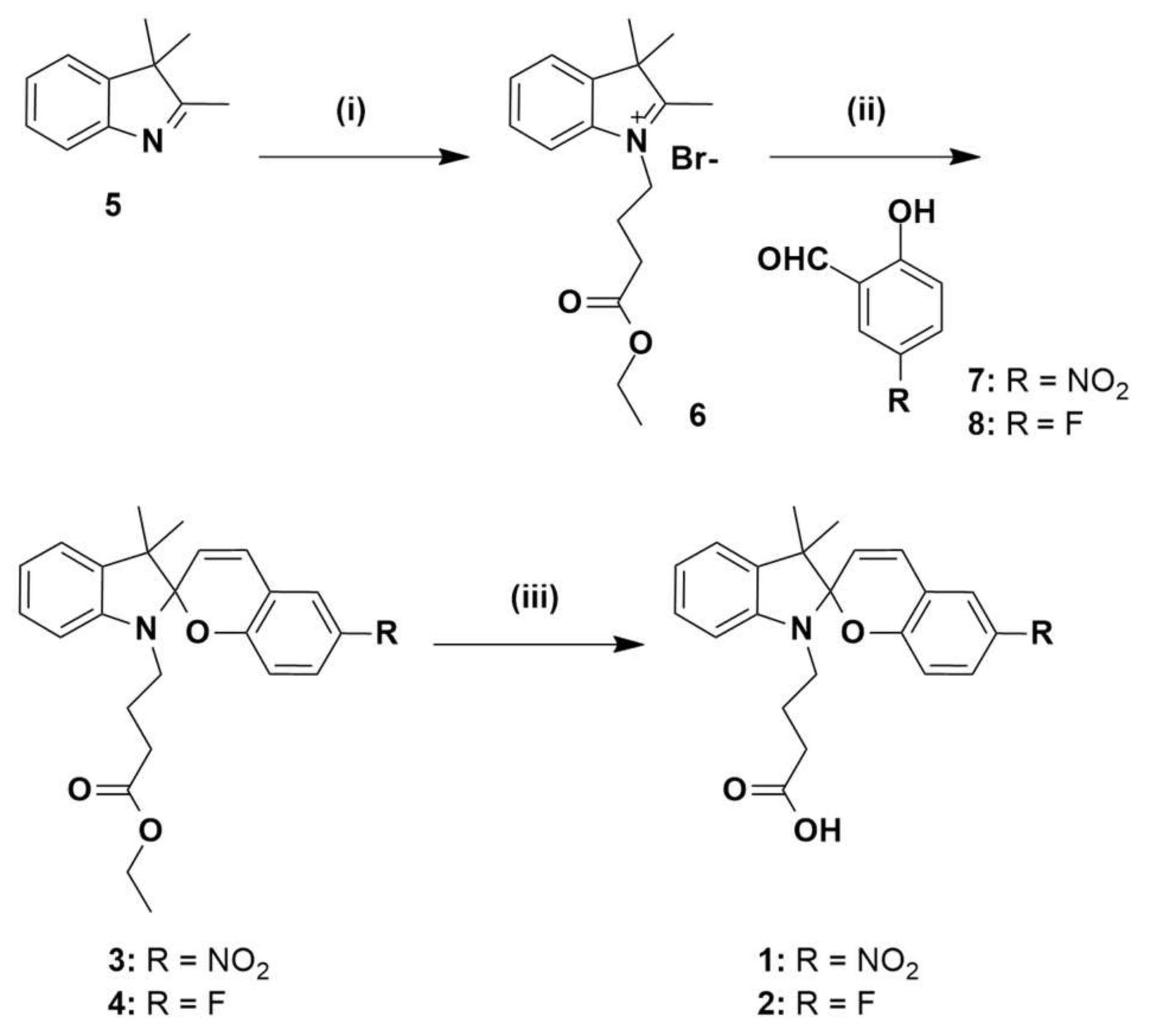 Figure 3. (A) Absorbance and fluorescence emission spectra of chemosensor 1 in the absence (black, 50 µM) and presence of excess Mg2+ (red, 100 µM) and Ca2+ (blue, 100 µM), respectively. (B) Selectivity profile of 1 (50 µM) in the presence of various biologically relevant metal ions (100 µM). (C) Job's plot analysis of MC(1)-Mg2+ complex, where [SP] + [Mg2+] = 100 µM in acetonitrile. Excitation was at 532 nm, and all experiments were performed under ambient light conditions.
Figure 4. (A) Schematic of the optical setup used to measure fluorescence from a suspended core microstructured optical fibre (SCF). (B) Photostability of chemosensor 1 (500 µM) in the presence of Mg2+ (1 mM) (black), compared to the photostability of Rhodamine B (red) in an SCF. Excitation was at 532 nm, with 10 × 50 ms pulses at 1 mW power. Results are normalised to the highest fluorescence measurement, respectively.
| Chemosensor 1 | Em λmax (nm) | Stoichiometry 2 | Φ 3 | Kd (µM) |
| --- | --- | --- | --- | --- |
| MC(1) | 605 | * | * | * |
| MC(1)-Mg2+ | 590 | 2:1 (0.33) | 0.20 | 6.0 |
| MC(1)-Ca2+ | 605 | 2:1 (0.33) | 0.06 | 18.7 |
1 Measurements recorded at 25 °C in acetonitrile solvent, under ambient light conditions. 2 Stoichiometric ratio of chemosensor to metal ion determined from Job's plot (apex). 3 Relative fluorescence quantum yield determined in acetonitrile using Rhodamine B (Φ = 0.31) as a standard. * No data obtained.

© 2018 by the authors. Licensee MDPI, Basel, Switzerland. This article is an open access article distributed under the terms and conditions of the Creative Commons Attribution (CC BY) license (http://creativecommons.org/licenses/by/4.0/).