ReDSHIFT: A Global Approach to Space Debris Mitigation
1
IFAC-CNR, 50019 Sesto Fiorentino (FI), Italy
2
Dipartimento di Scienze e Tecnologie Aerospaziali, Politecnico di Milano, 20156 Milano, Italy
3
Department of Physics, Section Astrophysics, Astronomy and Mechanics, Aristotle University, 54006 Thessaloniki, Greece
4
Belstead Research Ltd., Ashford TN25 4PF, UK
5
Elecnor Deimos Satellite Systems, 13500 Puertollano, Spain
6
Astronautics Research Group, University of Southampton, Southampton SO17 1BJ, UK
7
Deimos Space, Tres Cantos, 28760 Madrid, Spain
8
LuxSpace Sarl, 6832 Betzdorf, Luxemburg
9
Institute of Space Systems, Technische Universität Carolo-Wilhemina zu Braunschweig, 38108 Braunschweig, Germany
10
Institute of Air and Space Law, University of Cologne, 50923 Cologne, Germany
11
Dipartimento di Ingegneria Industriale, University of Padova, 35131 Padova, Italy
12
PHS Space Ltd., Cerne Abbas DT2 7GW, UK
13
DLR (German Aerospace Center), 51147 Koeln, Germany
*
Author to whom correspondence should be addressed.
Received: 19 March 2018 / Revised: 22 May 2018 / Accepted: 6 June 2018 / Published: 13 June 2018
Abstract
The H2020 ReDSHIFT project aims at finding passive means to mitigate the proliferation of space debris. This goal is pursued by a twofold research activity based on theoretical astrodynamics, computer simulations and the analysis of legal aspects of space debris, coupled with an experimental activity on advanced additive manufacturing (3D printing) applied to the production of a novel small satellite. Several different aspects related to the design and production of a debris compliant spacecraft are treated, including shielding, area augmentation devices for deorbiting (solar and drag sails) and design for demise. A strong testing activity, mainly based on design for demise wind tunnel experiments and hypervelocity impacts is performed as well. The main results obtained so far in the project are outlined.
View Full-Text
►

▼

Figures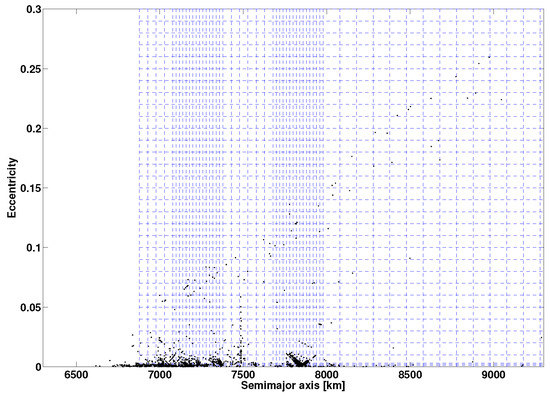 Figure 1
This is an open access article distributed under the
Creative Commons Attribution License
which permits unrestricted use, distribution, and reproduction in any medium, provided the original work is properly cited (CC BY 4.0).

Share & Cite This Article
MDPI and ACS Style
Rossi, A.; Colombo, C.; Tsiganis, K.; Beck, J.; Rodriguez, J.B.; Walker, S.; Letterio, F.; Dalla Vedova, F.; Schaus, V.; Popova, R.; Francesconi, A.; Stokes, H.; Schleutker, T.; Alessi, E.M.; Schettino, G.; Gkolias, I.; Skoulidou, D.K.; Holbrough, I.; Bernelli Zazzera, F.; Stoll, E.; Kim, Y. ReDSHIFT: A Global Approach to Space Debris Mitigation. Aerospace 2018, 5, 64.
Note that from the first issue of 2016, MDPI journals use article numbers instead of page numbers. See further details here.
Related Articles
Comments
[Return to top]