Open Access This article is
freely available
re-usable
Article
Supporting Facility Management Processes through End-Users' Integration and Coordinated BIM-GIS Technologies
1
Architecture, Built Environment and Construction Engineering Department (ABC), Politecnico di Milano, Milano 20133, Italy
2
School of Civil Engineering, Tongji University, Shanghai 200092, China
3
Australasian Joint Research Centre for Building Information Modelling, School of Built Environment, Curtin University, Perth 6102, Australia
4
Department of Housing and Interior Design, Kyung Hee University, Seoul 02447, Korea
*
Author to whom correspondence should be addressed.
Received: 12 March 2018 / Accepted: 10 May 2018 / Published: 16 May 2018
Abstract
:
The integration of facility management and building information modelling (BIM) is an innovative and critical undertaking process to support facility maintenance and management. Even though recent research has proposed various methods and performed an increasing number of case studies, there are still issues of communication processes to be addressed. This paper presents a theoretical framework for digital systems integration of virtual models and smart technologies. Based on the comprehensive analysis of existing technologies for indoor localization, a new workflow is defined and designed, and it is utilized in a practical case study to test the model performance. In the new workflow, a facility management supporting platform is proposed and characterized, featuring indoor positioning systems to allow end users to send geo-referenced reports to central virtual models. In addition, system requirements, information technology (IT) architecture and application procedures are presented. Results show that the integration of end users in the maintenance processes through smart and easy tools can overcome the existing limits of barcode systems and building management systems for failure localization. The proposed framework offers several advantages. First, it allows the identification of every element of an asset including wide physical building elements (walls, floors, etc.) without requiring a prior mapping. Second, the entire cycle of maintenance activities is managed through a unique integrated system including the territorial dimension. Third, data are collected in a standard structure for future uses. Furthermore, the integration of the process in a centralized BIM-GIS (geographical information system) information management system admit a scalable representation of the information supporting facility management processes in terms of assets and supply chain management and monitoring from a spatial perspective.
Keywords:
facility management; maintenance; BIM; indoor mapping; geo-referencing; digital communication; GIS
Author Contributions
F.D.M., C.M. and A.P. designed and performed the experiments; C.M., A.P. and X.W. supervised the experiments and analysis; all authors jointly drafted and critically revised the paper; all authors read and approved the final manuscript.
Acknowledgments
This research was supported in part by the Australian Research Council Discovery Project (Project No. #DP170104613) by the Australian Government. We would like to thank Noovle for its support in the definition of the indoor geo-referenced system and of the interface to the Nextome application. Thanks also to the "Arcidiocesi di Milano" that made possible the development of the case study presented.
Conflicts of Interest
The authors have declared that they have no completing interests.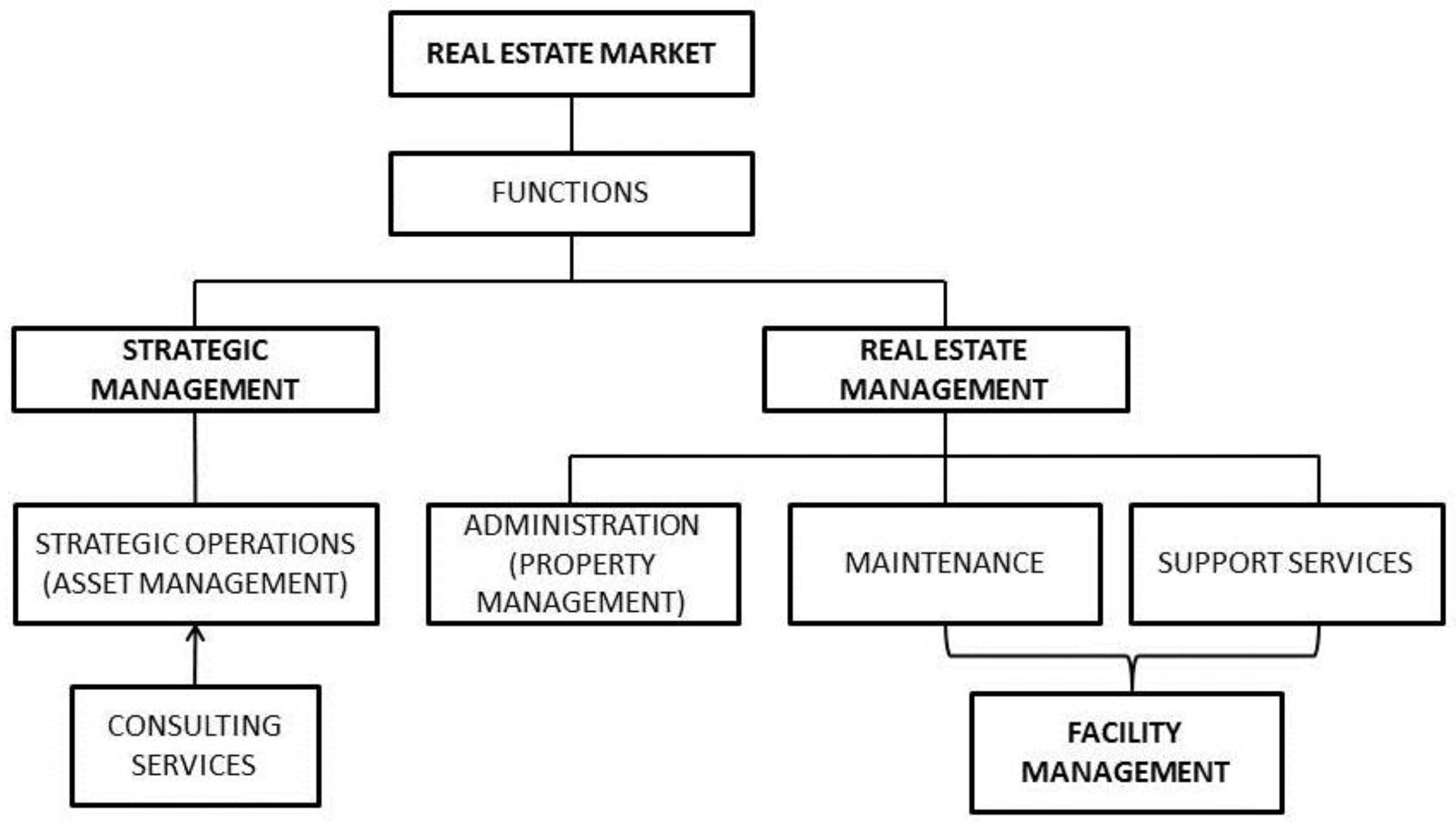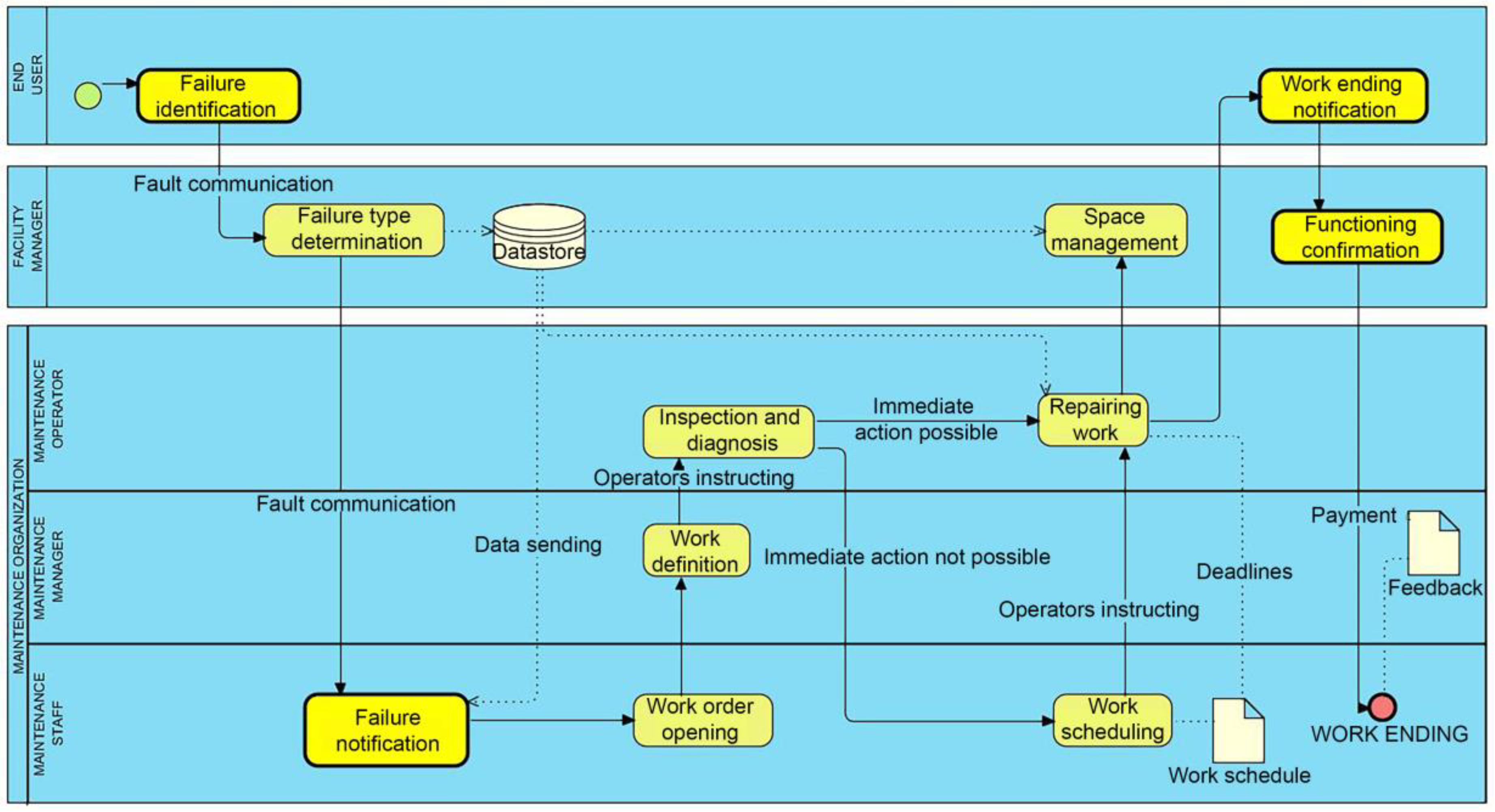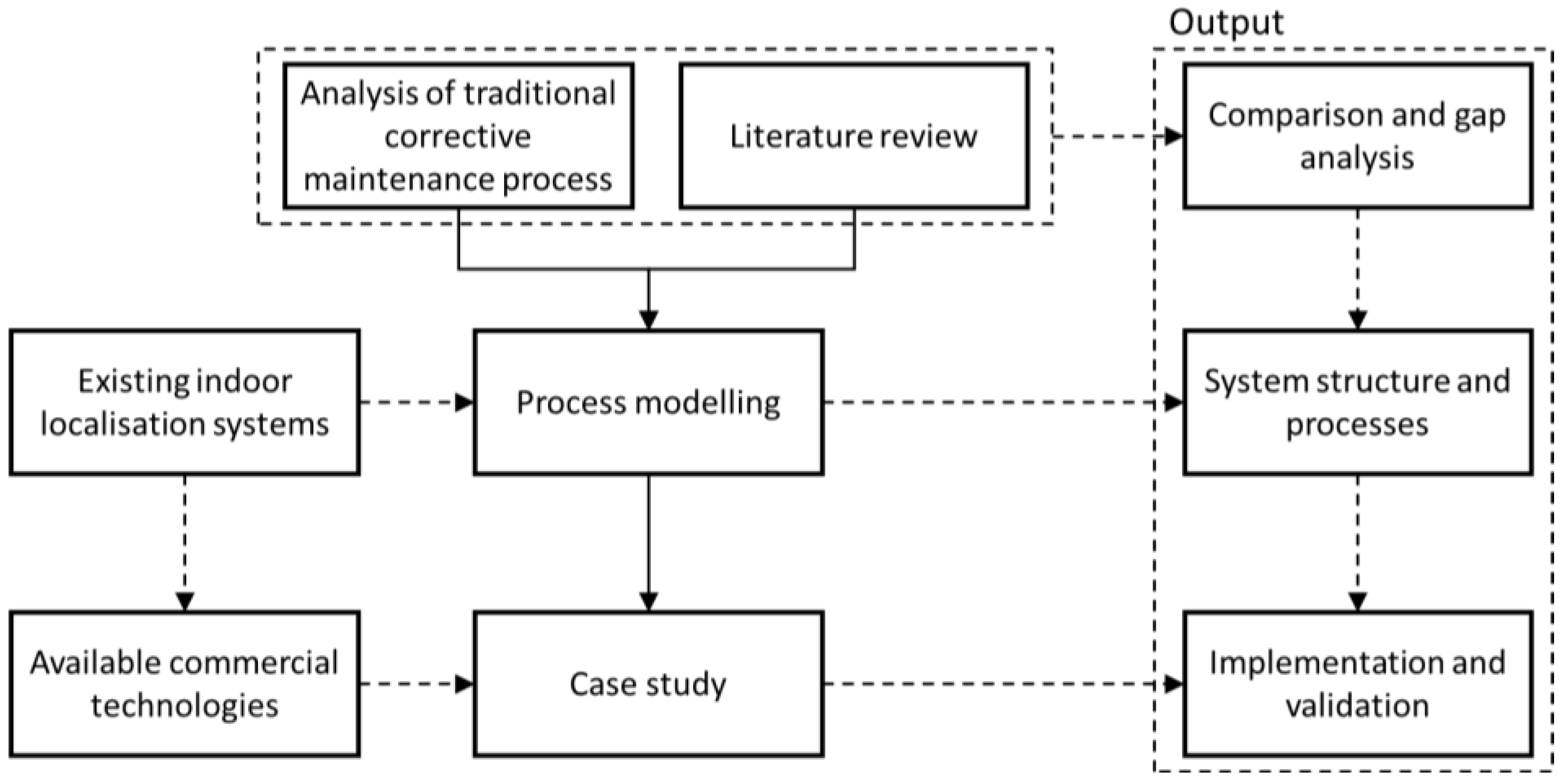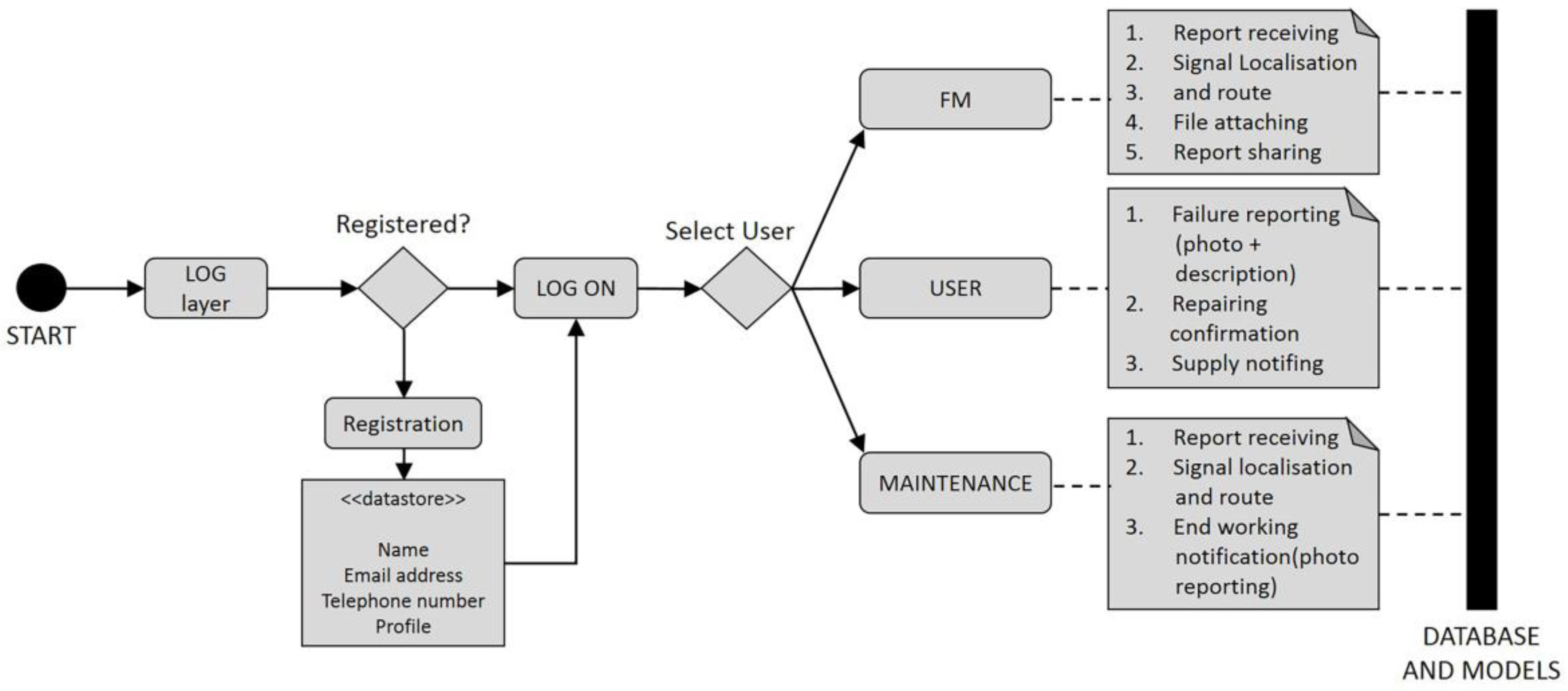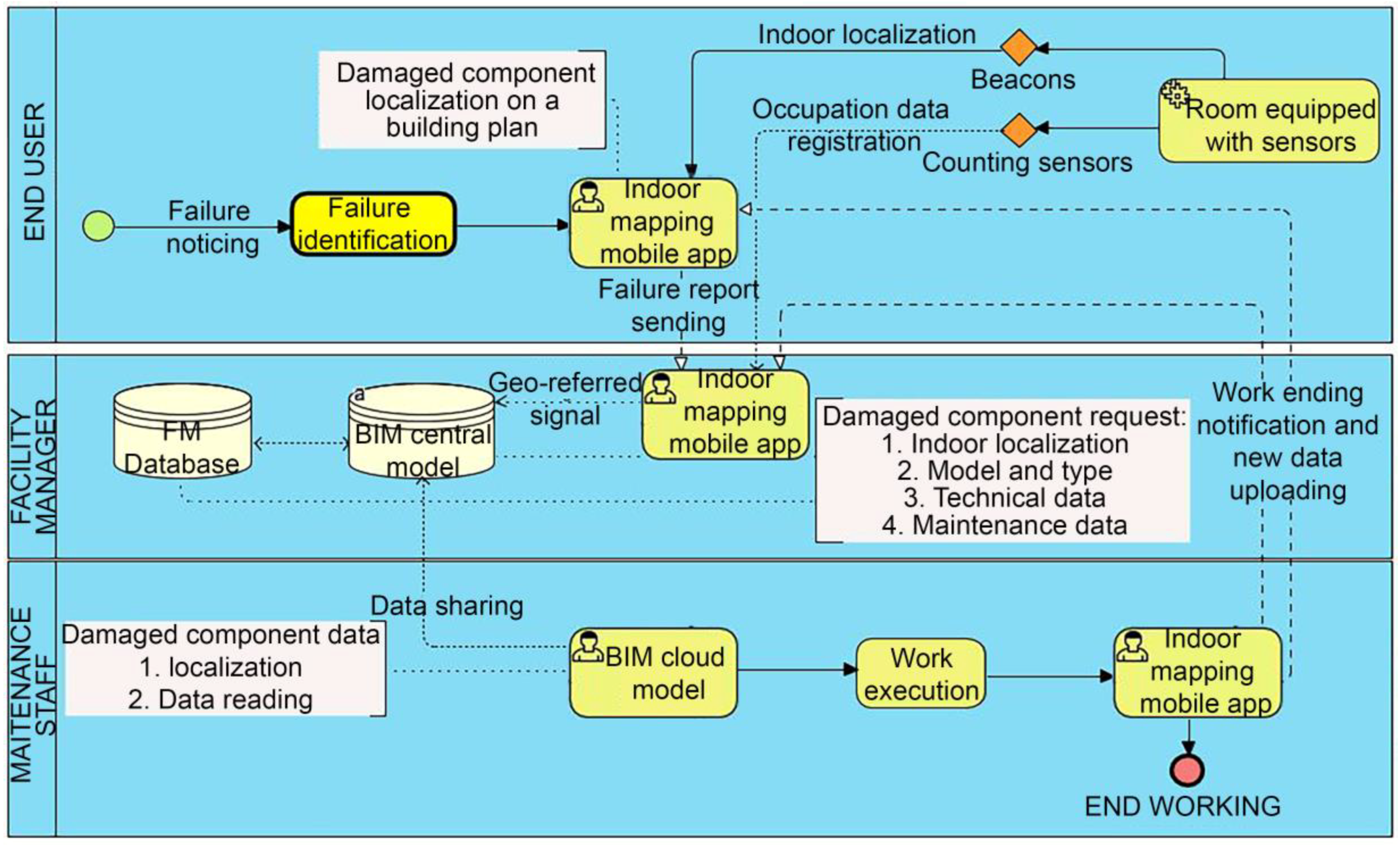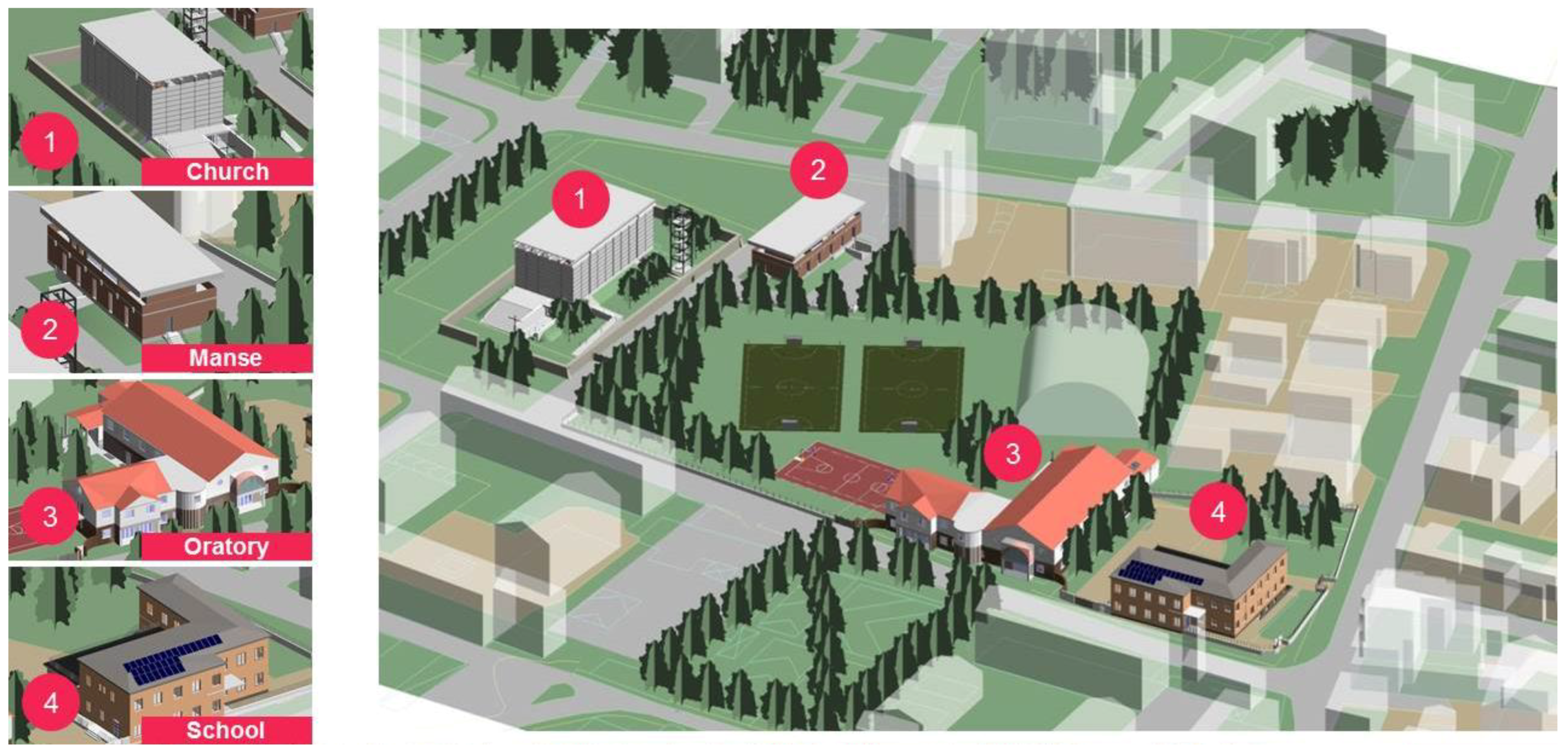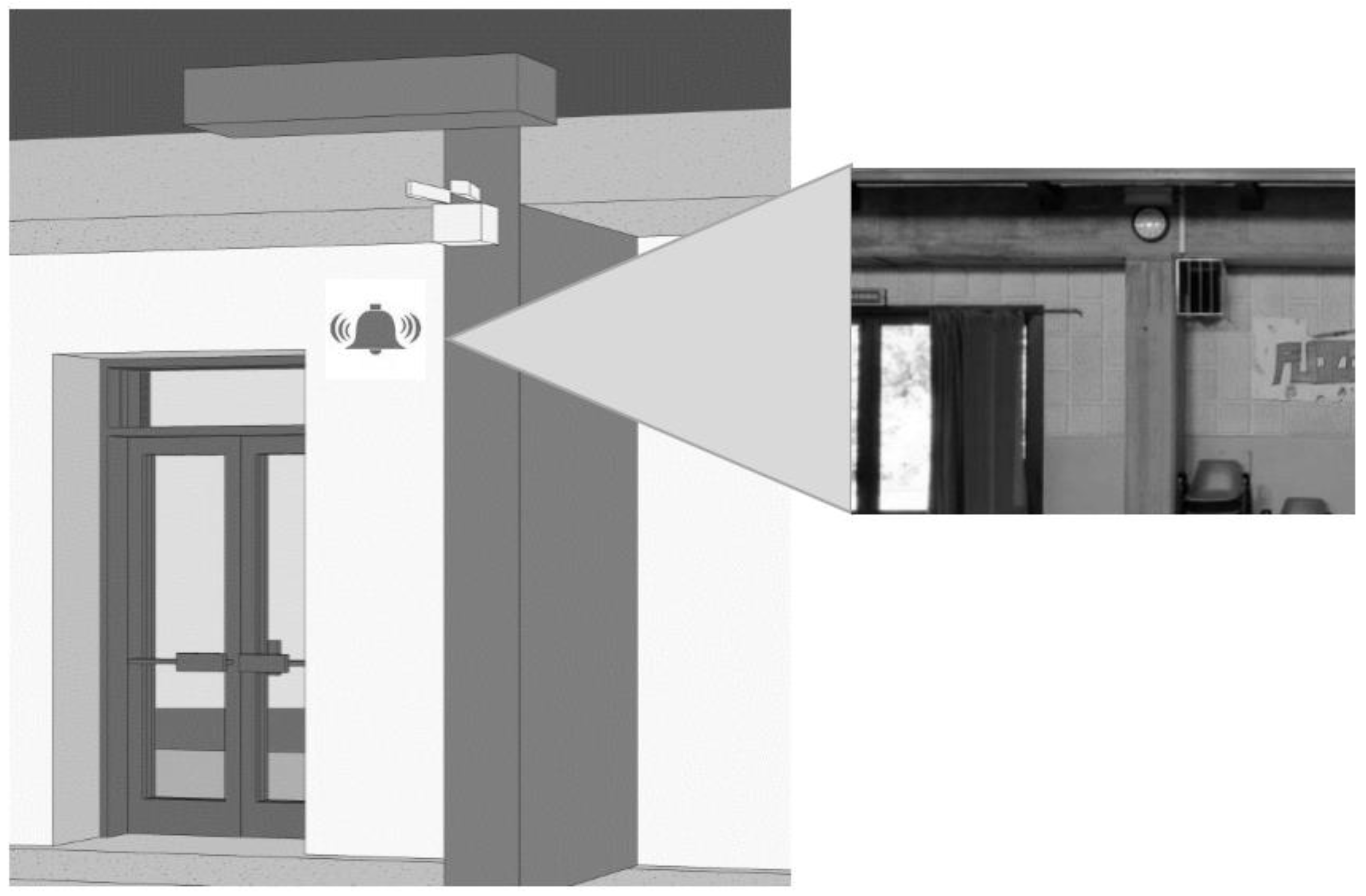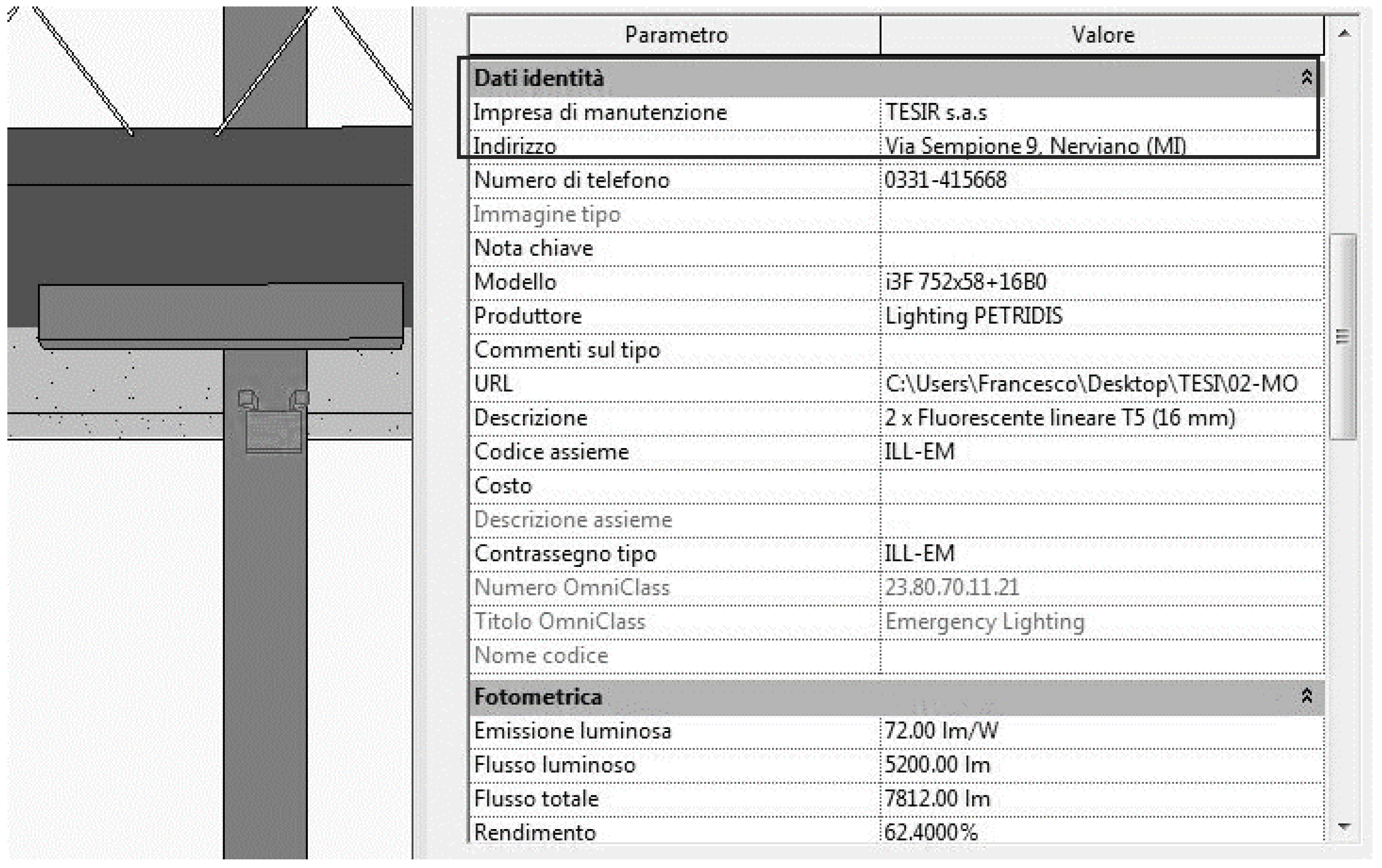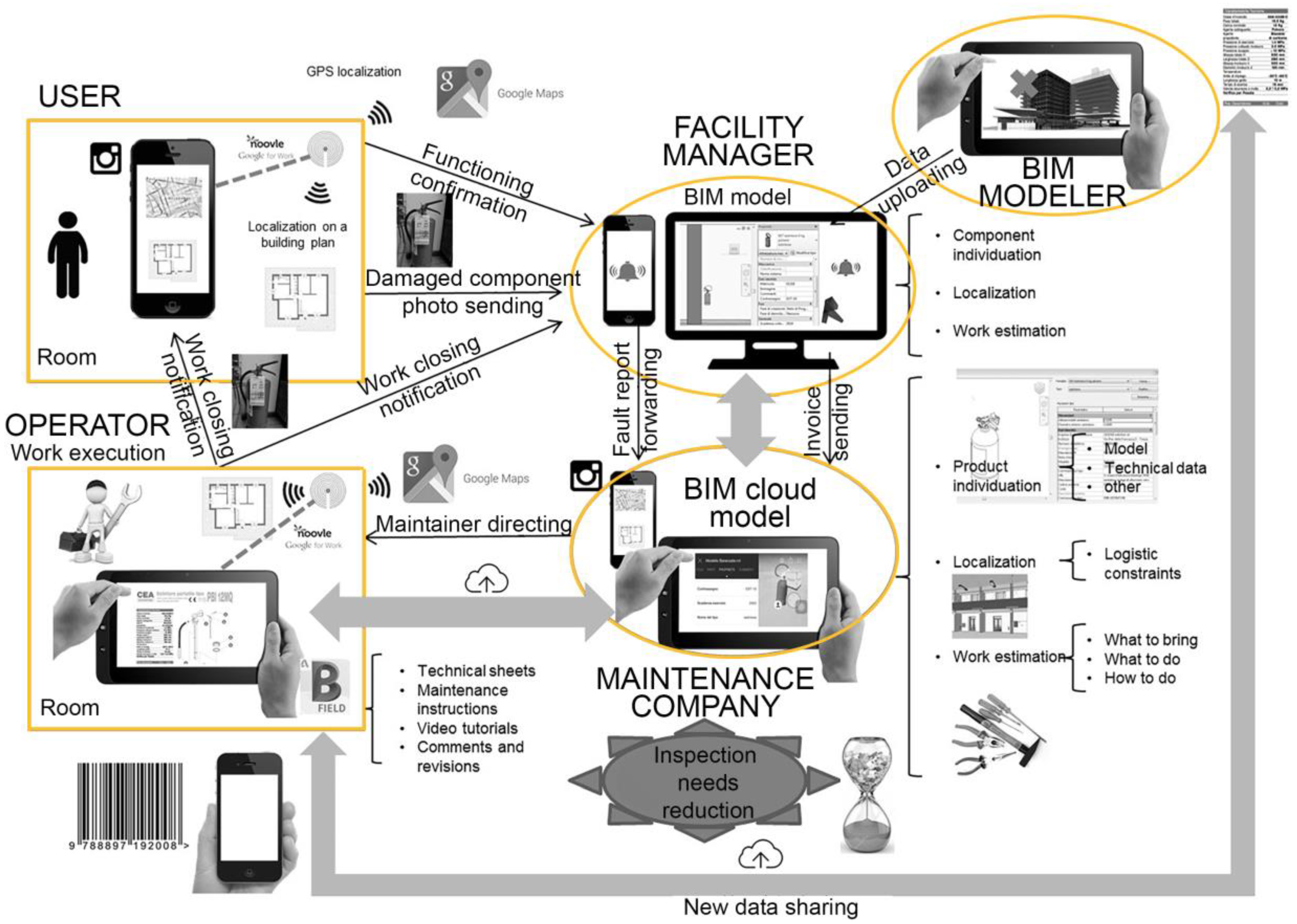 FM Methodology
Advantages
Disadvantages
Case 1:
Central building information model for the facility manager and cloud building information model for the end users and maintenance staff.
BIM cloud applications for the visualization of building information models are used both for failure communications from the end-users and consultation during the operations for the maintenance operators. A unique technology used during all the maintenance process from the failure report until the end of the maintenance work [34,35].

a)

Awkward browsing in BIM mobile devices for the end-users; "ease of use" requirement not guarantee.

b)

A structured method to synchronize the players involved in the process using cloud building information models has to be implemented.

c)

No automation and geo-referencing of the fault communication phase: the facility manager is not informed automatically about the failure position because mapping or localization systems are not provided.

Case 2:
QR code mapping linked with building information models and DBMS.
Building components are mapped with barcode tags; end-users can communicate a failure scanning barcodes. A central building information model connected with a DBMS manages the failure reports and archives maintenance data.
Identification data about components is directly stored in barcodes [38].

a)

Barcode mapping can be onerous if it is used for all the building components.

b)

Barcodes need periodical maintenance especially in busy buildings.

c)

Difficult localization about failure reports on wide building elements (e.g., walls and floors).

d)

Barcodes can be seen as aesthetics defects.

Case 3:
BMS combined with building information models.
Systems and spaces are equipped with sensors capable of monitor functioning status and environmental conditions. The connection between BMS and building information models combines precision of field data acquisition and 3D localization [35,43].

a)

Onerous costs of installation and maintenance especially in the case of old buildings do not equipped with modern systems.

b)

The management of not-sensorized building elements is not possible. Barcodes system integration is necessary.
Localization System
Functioning
Disadvantages
Sol. 1
Infrared technologies
Emitter with fixed position in the room, which is associated with a unique ID and signal receiver.

a)

Short transmission range.

b)

Eye contact necessary between emitter and receiver.

c)

No automation and geo-referencing in complex and labyrinthine environments, many devices are needed.

Sol. 2
RFID
Based on localization through radio frequencies.

a)

Signal disorders can produce multipath propagation phenomena.

b)

Close contact between two devices is needed.

Sol. 3
Wi-Fi fingerprint
It is part of the localization techniques based on Received Signal Strength Indication (RSSI).
Access point return the position of an antenna device.

a)

Signal disorders can produce multipath propagation phenomena.

b)

Not suitable for environments subjected to variations over time, because moving the access point involves variations across the system.

Sol. 4
Ultrasound
Used as counting sensors, it is based on ultrasonic emissions and triangulation of lens transducers, which locate the persons' position.

a)

Obstructions that reflect sound waves hinder the performance of the system.

Sol. 5
Bluetooth (beacons)
Infrastructure availability because Bluetooth is integrated into common smartphones. IOS and Android compatible hardware. They work with long lasting batteries; not invasive, they can be positioned everywhere.

a)

Proximity sensors, high margin of error.

b)

An application for mobile devices is needed to capture signals from beacons.

© 2018 by the authors. Licensee MDPI, Basel, Switzerland. This article is an open access article distributed under the terms and conditions of the Creative Commons Attribution (CC BY) license (http://creativecommons.org/licenses/by/4.0/).