p53 Phosphomimetics Preserve Transient Secondary Structure but Reduce Binding to Mdm2 and MdmX
1
Department of Cell Biology, Microbiology, and Molecular Biology, University of South Florida, Tampa, FL 33620, USA
2
Center for Drug Discovery and Innovation, University of South Florida, Tampa, FL 33612, USA
*
Author to whom correspondence should be addressed.
Academic Editors: Prakash Kulkarni and Vladimir N. Uversky
Received: 23 January 2019 / Revised: 27 February 2019 / Accepted: 28 February 2019 / Published: 2 March 2019
Abstract
The disordered p53 transactivation domain (p53TAD) contains specific levels of transient helical secondary structure that are necessary for its binding to the negative regulators, mouse double minute 2 (Mdm2) and MdmX. The interactions of p53 with Mdm2 and MdmX are also modulated by posttranslational modifications (PTMs) of p53TAD including phosphorylation at S15, T18 and S20 that inhibits p53-Mdm2 binding. It is unclear whether the levels of transient secondary structure in p53TAD are changed by phosphorylation or other PTMs. We used phosphomimetic mutants to determine if adding a negative charge at positions 15 and 18 has any effect on the transient secondary structure of p53TAD and protein-protein binding. Using a combination of biophysical and structural methods, we investigated the effects of single and multisite phosphomimetics on the transient secondary structure of p53TAD and its interaction with Mdm2, MdmX, and the KIX domain. The phosphomimetics reduced Mdm2 and MdmX binding affinity by 3–5-fold, but resulted in minimal changes in transient secondary structure, suggesting that the destabilizing effect of phosphorylation on the p53TAD-Mdm2 interaction is primarily electrostatic. Phosphomimetics had no effect on the p53-KIX interaction, suggesting that increased binding of phosphorylated p53 to KIX may be influenced by decreased competition with its negative regulators.
View Full-Text
►

▼

Figures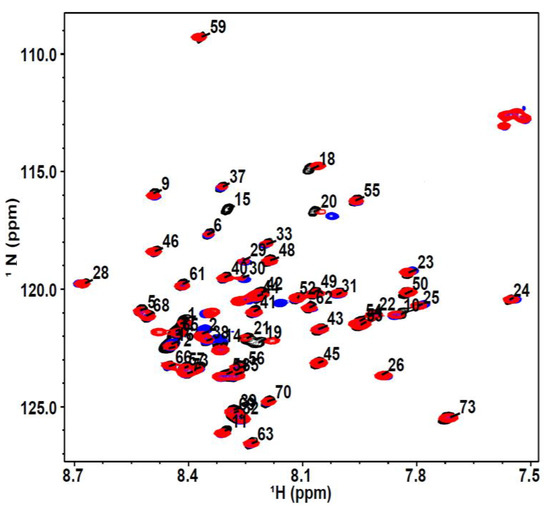 Figure 1
This is an open access article distributed under the
Creative Commons Attribution License
which permits unrestricted use, distribution, and reproduction in any medium, provided the original work is properly cited (CC BY 4.0).

Share & Cite This Article
MDPI and ACS Style
Levy, R.; Gregory, E.; Borcherds, W.; Daughdrill, G. p53 Phosphomimetics Preserve Transient Secondary Structure but Reduce Binding to Mdm2 and MdmX. Biomolecules 2019, 9, 83.
Note that from the first issue of 2016, MDPI journals use article numbers instead of page numbers. See further details here.
Related Articles
Comments
[Return to top]