Cellular and Immunohistochemical Changes in Anaphylactic Shock Induced in the Ovalbumin-Sensitized Wistar Rat Model
1
Department of Pathology, College of Medicine & Health Sciences, United Arab Emirates University, AlAin, Abu Dhabi 17666, UAE
2
Department of Paediatrics, College of Medicine & Health Sciences, United Arab Emirates University, AlAin, Abu Dhabi 17666, UAE
3
Renaissance LLC, South Brunswick Dayton, New Jersey, NJ 08810, USA
4
Department of Pharmacology, College of Medicine & Health Sciences, United Arab Emirates University, AlAin, Abu Dhabi 17666, UAE
5
Department of Internal Medicine, College of Medicine & Health Sciences, United Arab Emirates University, AlAin, Abu Dhabi 17666, UAE
6
Department of Laboratory Medicine, Tawam Hospital, AlAin, Abu Dhabi 15258, UAE
7
Division of Nephrology and Vascular Biology Research Center, Beth Israel Deaconess Medical Center, Department of Medicine, Harvard Medical School, Boston, MA 02215, USA
8
Department of Emergency Medicine, Beth Israel Deaconess Medical Center, Harvard Medical School, Boston, MA 02215, USA
9
Global HealthCare Network & Research Innovation Institute, Brookline, MA 02446, USA
10
International Board of Medicine and Surgery, Tampa, FL 34677, USA
*
Author to whom correspondence should be addressed.
Received: 13 February 2019 / Revised: 7 March 2019 / Accepted: 8 March 2019 / Published: 13 March 2019
Abstract
Anaphylactic shock (AS) is a life-threatening, multisystem disorder arising from sudden release of mast cell- and basophil-derived mediators into the circulation. In this study, we have used a Wistar rat model to investigate AS-associated histopathologic changes in various organs. Rats were sensitized with ovalbumin (1 mg s.c), and AS was induced by intravenous injection of ovalbumin (1 mg). Experimental groups included nonallergic rats (
n
= 6) and allergic rats (
n
= 6). Heart rate and blood pressure were monitored during one hour. Organs were harvested at the end of the experiment and prepared for histologic and immunohistochemical studies. Lung, small bowel mucosa and spleen were found to undergo heavy infiltration by mast cells and eosinophils, with less prominent mast cell infiltration of cardiac tissue. The mast cells in lung, small bowel and spleen exhibited increased expression of tryptase, c-kit and induced nitric oxide synthase (iNOS). Increased expression of endothelial nitric oxide synthase (eNOS) by vascular endothelial cells was noted principally in lung, heart and small bowel wall. The Wistar rat model of AS exhibited accumulation of mast cells and eosinophils in the lung, small bowel, and spleen to a greater extent than in the heart. We conclude that lung and gut are principal inflammatory targets in AS, and likely contribute to the severe hypotension of AS. Targeting nitric oxide (NO) production may help reduce AS mortality.
View Full-Text
►

▼

Figures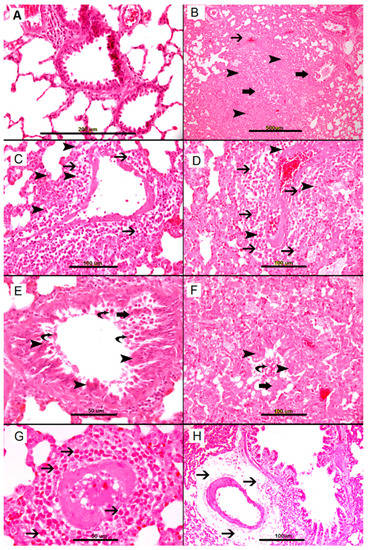 Figure 1
This is an open access article distributed under the
Creative Commons Attribution License
which permits unrestricted use, distribution, and reproduction in any medium, provided the original work is properly cited (CC BY 4.0).

Share & Cite This Article
MDPI and ACS Style
Al-Salam, S.; Aburawi, E.H.; Al-Hammadi, S.; Dhanasekaran, S.; Shafiuallah, M.; Yasin, J.; Sudhadevi, M.; Awwad, A.; Alper, S.L.; Kazzam, E.E.; Bellou, A. Cellular and Immunohistochemical Changes in Anaphylactic Shock Induced in the Ovalbumin-Sensitized Wistar Rat Model. Biomolecules 2019, 9, 101.
Note that from the first issue of 2016, MDPI journals use article numbers instead of page numbers. See further details here.
Related Articles
Comments
[Return to top]