Effects of Winter Flounder Antifreeze Protein on the Growth of Ice Particles in an Ice Slurry Flow in Mini-Channels
1
Division of Mechanophysics, Graduate School of Science and Technology, Kyoto Institute of Technology, Matsugasaki, Sakyo-ku, Kyoto 606-8585, Japan
2
Faculty of Molecular Chemistry and Engineering, Kyoto Institute of Technology, Matsugasaki, Sakyo-ku, Kyoto 606-8585, Japan
3
School of Environment, Science and Engineering, Southern Cross University, Military Road, Lismore 2480, NSW, Australia
4
Faculty of Mechanical Engineering, Kyoto Institute of Technology, Matsugasaki, Sakyo-ku, Kyoto 606-8585, Japan
*
Author to whom correspondence should be addressed.
Received: 5 January 2019 / Revised: 1 February 2019 / Accepted: 1 February 2019 / Published: 18 February 2019
Abstract
The control of ice growth in ice slurry is important for many fields, including (a) the cooling of the brain during cardiac arrest, (b) the storage and transportation of fresh fish and fruits, and (c) the development of distributed air-conditioning systems. One of the promising methods for the control is to use a substance such as antifreeze protein. We have observed and report here growth states of ice particles in both quiescent and flowing aqueous solutions of winter flounder antifreeze proteins in mini-channels with a microscope. We also measured ice growth rates. Our aim was to improve the levels of ice growth inhibition by subjecting the antifreeze protein solution both to preheating and to concentrating by ultrafiltration. We have found that the ice growth inhibition by the antifreeze protein decreased in flowing solutions compared with that in quiescent solutions. In addition, unlike unidirectional freezing experiments, the preheating of the antifreeze protein solution reduced the ice growth inhibition properties. This is because the direction of flow, containing HPLC6 and its aggregates, to the ice particle surfaces can change as the ice particle grows, and thus the probability of interaction between HPLC6 and ice surfaces does not increase. In contrast to this, ultrafiltration after preheating the solution improved the ice growth inhibition. This may be due to the interaction between ice surfaces and many aggregates in the concentrates.
View Full-Text
►

▼

Figures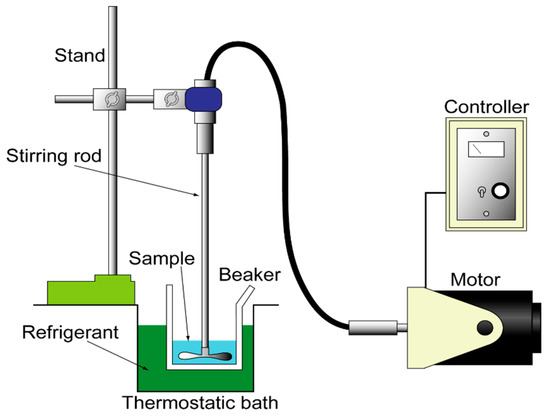 Figure 1
This is an open access article distributed under the
Creative Commons Attribution License
which permits unrestricted use, distribution, and reproduction in any medium, provided the original work is properly cited (CC BY 4.0).

Share & Cite This Article
MDPI and ACS Style
Takeshita, Y.; Waku, T.; Wilson, P.W.; Hagiwara, Y. Effects of Winter Flounder Antifreeze Protein on the Growth of Ice Particles in an Ice Slurry Flow in Mini-Channels. Biomolecules 2019, 9, 70.
Note that from the first issue of 2016, MDPI journals use article numbers instead of page numbers. See further details here.
Related Articles
Comments
[Return to top]