Identification of the Genetic Variation and Gene Exchange between
Citrus Trifoliata

and

Citrus Clementina

Key Laboratory of Horticultural Plant Biology (Ministry of Education), College of Horticulture and Forestry Science, Huazhong Agricultural University, Wuhan 430070, China

†

These authors have contributed equally to this work.

*

Authors to whom correspondence should be addressed.

Received: 2 December 2018 / Revised: 13 December 2018 / Accepted: 17 December 2018 / Published: 19 December 2018
Abstract
To identify the genetic variation between
Citrus trifoliata
and
Citrus clementina
, we performed genome resequencing on the two citrus species. Compared with the citrus reference genome, a total of 9,449,204 single-nucleotide polymorphisms (SNPs) and 846,615 insertion/deletion polymorphisms (InDels) were identified in the two citrus species, while 1,868,115 (19.77%) of the SNPs and 190,199 (22.47%) of the InDels from the two citrus species were located in the genic regions. Meanwhile, a total of 8,091,407 specific SNPs and 692,654 specific InDels were identified in the two citrus genotypes, yielding an average of 27.32 SNPs/kb and 2.34 InDels/kb. We identified and characterized the patterns of gene exchanges in the grafted citrus plants by using specific genetic variation from genome resequencing. A total of 4396 transporting genes across graft junctions was identified. Some specific genetic variation and mobile genes was also confirmed by Sanger sequencing. Furthermore, these mobile genes could move directionally or bidirectionally between the scions and the rootstocks. In addition, a total of 1581 and 2577 differentially expressed genes were found in the scions and the rootstocks after grafting compared with the control, respectively. These genetic variations provide fundamental information on the genetic basis of important traits between
C. trifoliata
and
C. clementina
, as the transport of genes would be applicable to horticulture crops.
View Full-Text
►

▼

Figures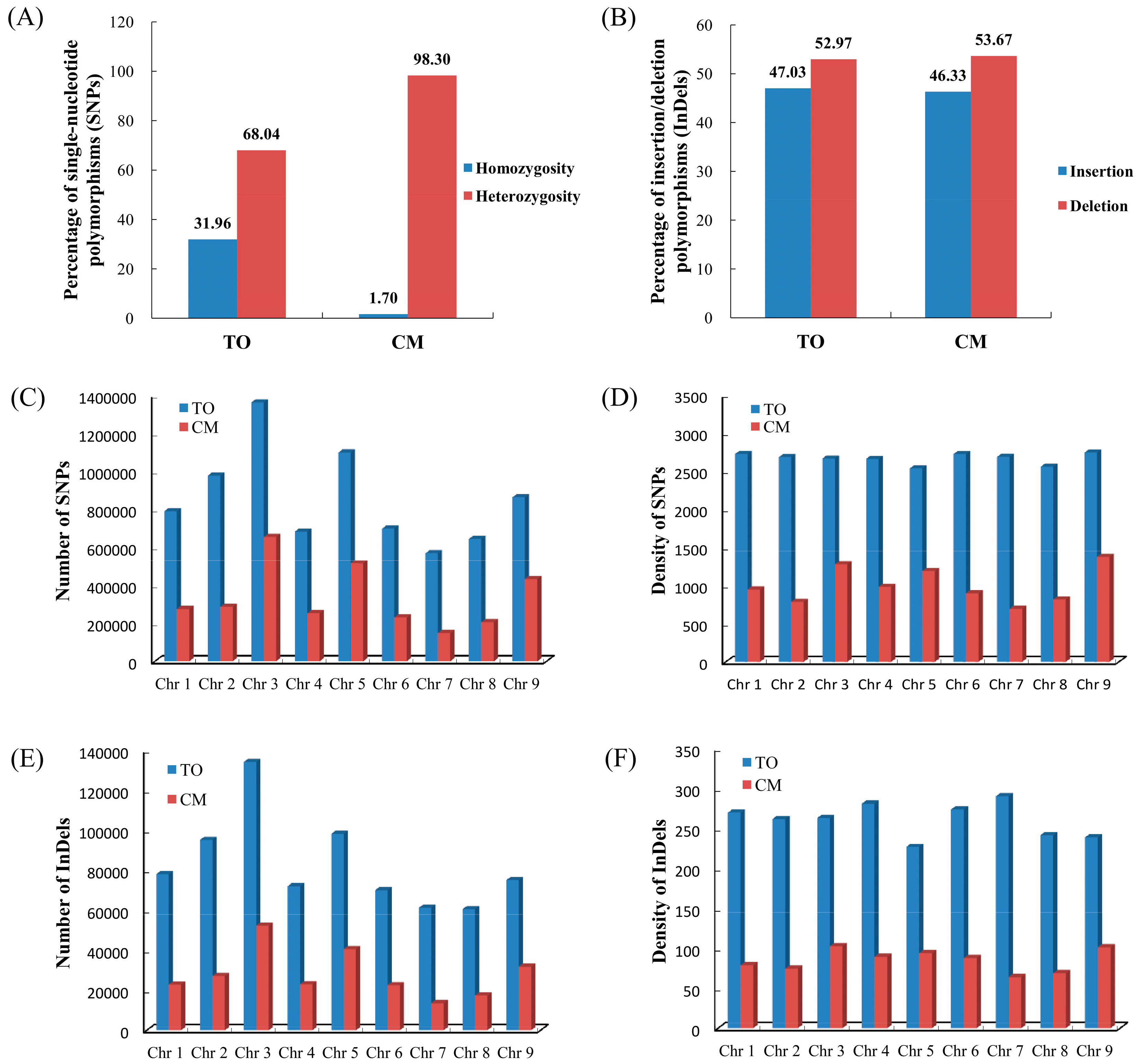 Figure 1
This is an open access article distributed under the
Creative Commons Attribution License
which permits unrestricted use, distribution, and reproduction in any medium, provided the original work is properly cited (CC BY 4.0).
Supplementary materials
Supplementary File 1:

ZIP-Document (ZIP, 1807 KB)

Externally hosted supplementary file 1
Link: http://Supplementary Materials Figure S1-S4 and Table S1-S9
Description: Figure S1. Morphological and cytological analysis of grafted plants. (A). The grafted plants after four months; (B) The middle xylem slitting of grafted plants; (C). Longitudinal diagram of graft union; (D). Crosscutting structure of graft union. Figure S2. Detection of mobile genes. Illustrated are examples for the scions and rootstocks of gene movement detected in this study. Figure S3. Landscape of the genetic variation of C. clementina and C. trifoliata. Figure S4. MapMan software output to provide an overview of the effect of scions (A) and rootstocks (B) induced on biotic stress responses. Up-regulated and down-regulated transcripts are shown in red and blue, respectively. Table S1. Primers used in this study. Table S2. Number and densities of SNPs and InDels in C. trifoliata and C. clementina genome. Table S3. Summary of genetic variation identified from C. trifoliata and C. clementina. Table S4. Sanger sequencing validated the genetic variation between C. clementina and C. trifoliata. Table S5 Mobile mRNAs detected in leaves and stems. Table S6 Mobile mRNAs transmitted bi-directionally into both scions and rootstocks. Table S7 Confirmation of the identification of mobile genes scions and rootstocks. Table S8. Analysis of the differentially expressed genes from scions. Table S9. Analysis of the differentially expressed genes from rootstocks.

Share & Cite This Article
MDPI and ACS Style
Liu, T.-J.; Zhou, J.-J.; Chen, F.-Y.; Gan, Z.-M.; Li, Y.-P.; Zhang, J.-Z.; Hu, C.-G. Identification of the Genetic Variation and Gene Exchange between Citrus Trifoliata and Citrus Clementina. Biomolecules 2018, 8, 182.
Note that from the first issue of 2016, MDPI journals use article numbers instead of page numbers. See further details here.
Related Articles
Comments
[Return to top]