Detoxification and Immune Transcriptomic Response of the Gill Tissue of Bay Scallop (
Argopecten irradians

) Following Exposure to the Algicide Palmitoleic Acid

1

Laboratory of Aquatic Nutrition and Ecology, College of Animal Science and Technology, Nanjing Agricultural University, Weigang Road 1, Nanjing 210095, China

2

Laboratory of Aquatic Biomedicine, College of Veterinary Medicine and Research Institute for Veterinary Science, Seoul National University, Seoul 08826, Korea

3

Department of Aquaculture, Korea National College of Agriculture and Fisheries, Jeonju 54874, Korea

*

Author to whom correspondence should be addressed.

Received: 19 September 2018 / Revised: 26 October 2018 / Accepted: 29 October 2018 / Published: 6 November 2018
Abstract
Palmitoleic acid (PA) is an effective algicide against
Alexandrium tamarense
. However, the toxicological mechanism of PA exposure is unclear. The transcript abundance and differentially expressed genes (DEGs) in gills of bay scallop were investigated following 80 mg/L PA exposure up to 48 h using the Illumina HiSeq 4000 deep-sequencing platform with the recommended read length of 100 bp. De novo assembly of paired-end reads yielded 62,099 unigenes; 5414 genes were identified as being significantly increased, and 4452 were decreased. Based on gene ontology classification and enrichment analysis, the 'cellular process', 'metabolic process', 'response to stimulus', and 'catalytic process' with particularly high functional enrichment were revealed. The DEGs, which are related to detoxification and immune responses, revealed that acid phosphatase, fibrinogen C domain-containing protein, cyclic AMP-responsive element-binding protein,
g
lutathione reductase, ATP-binding cassette, nuclear factor erythroid 2-related factor, NADPH2:quinone reductase, and cytochrome P450 4F22, 4B1, and 2C8-related gene expression decreased. In contrast, some genes related to glutathione
S
-transferase, C-type lectin, superoxide dismutase, toll-like receptors, and cytochrome P450 2C14, 2U1, 3A24 and 4A2 increased. The results of current research will be a valuable resource for the investigation of gene expression stimulated by PA, and will help understanding of the molecular mechanisms underlying the scallops' response to PA exposure.
View Full-Text
►

▼

Figures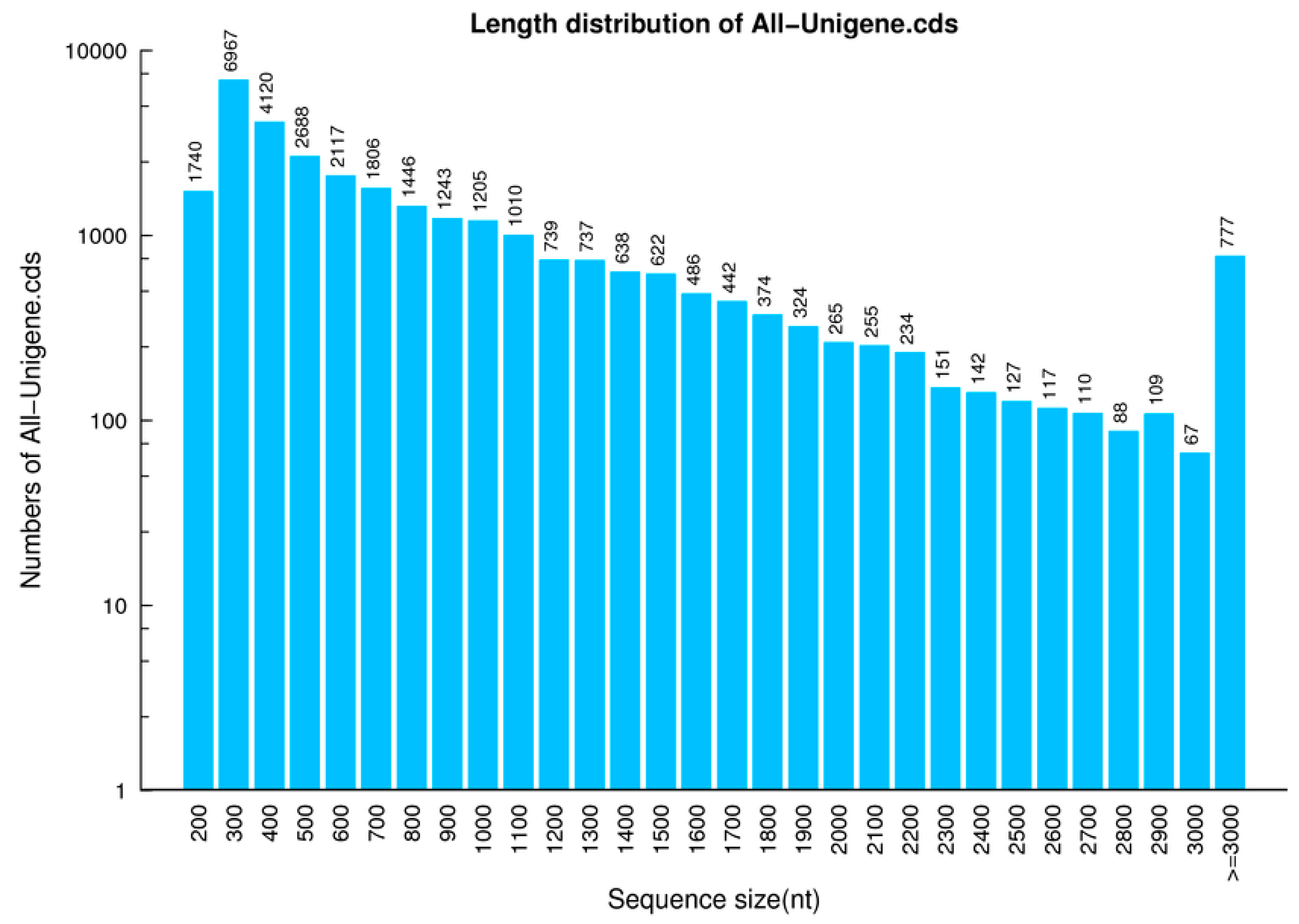 Figure 1
This is an open access article distributed under the
Creative Commons Attribution License
which permits unrestricted use, distribution, and reproduction in any medium, provided the original work is properly cited (CC BY 4.0).

Share & Cite This Article
MDPI and ACS Style
Chi, C.; Giri, S.S.; Jun, J.W.; Kim, H.J.; Kim, S.W.; Kang, J.W.; Park, S.C. Detoxification and Immune Transcriptomic Response of the Gill Tissue of Bay Scallop (Argopecten irradians) Following Exposure to the Algicide Palmitoleic Acid. Biomolecules 2018, 8, 139.
Note that from the first issue of 2016, MDPI journals use article numbers instead of page numbers. See further details here.
Related Articles
Comments
[Return to top]