Calcium-Binding Proteins with Disordered Structure and Their Role in Secretion, Storage, and Cellular Signaling
Maria Sklodowska-Curie Memorial Cancer Center and Institute of Oncology, Roentgena 5, 02-781 Warsaw, Poland
Received: 25 May 2018 / Revised: 12 June 2018 / Accepted: 14 June 2018 / Published: 19 June 2018
Abstract
Calcium is one of the most important second messengers and its intracellular signaling regulates many aspects of cell physiology. Calcium ions, like phosphate ions, are highly charged and thus are able to alter protein conformation upon binding; thereby they constitute key factors in signal transduction. One of the most common calcium-binding structural motifs is the EF-hand, a well-defined helix-loop-helix structural domain, present in many calcium-binding proteins (CBPs). Nonetheless, some CBPs contain non-canonical, disordered motifs, which usually bind calcium with high capacity and low affinity, and which represent a subset of proteins with specific functions, but these functions rarely involve signaling. When compared with phosphorylation-mediated signal transduction, the role of intrinsic disorder in calcium signaling is significantly less prominent and not direct. The list of known examples of intrinsically disordered CBPs is relatively short and the disorder in these examples seems to be linked to secretion and storage. Calcium-sensitive phosphatase calcineurin is an exception, but it represents an example of transient disorder, which is, nevertheless, vital to the functioning of this protein. The underlying reason for the different role of disordered proteins in the two main cellular signaling systems appears to be linked to the gradient of calcium concentration, present in all living cells.
View Full-Text
►

▼

Figures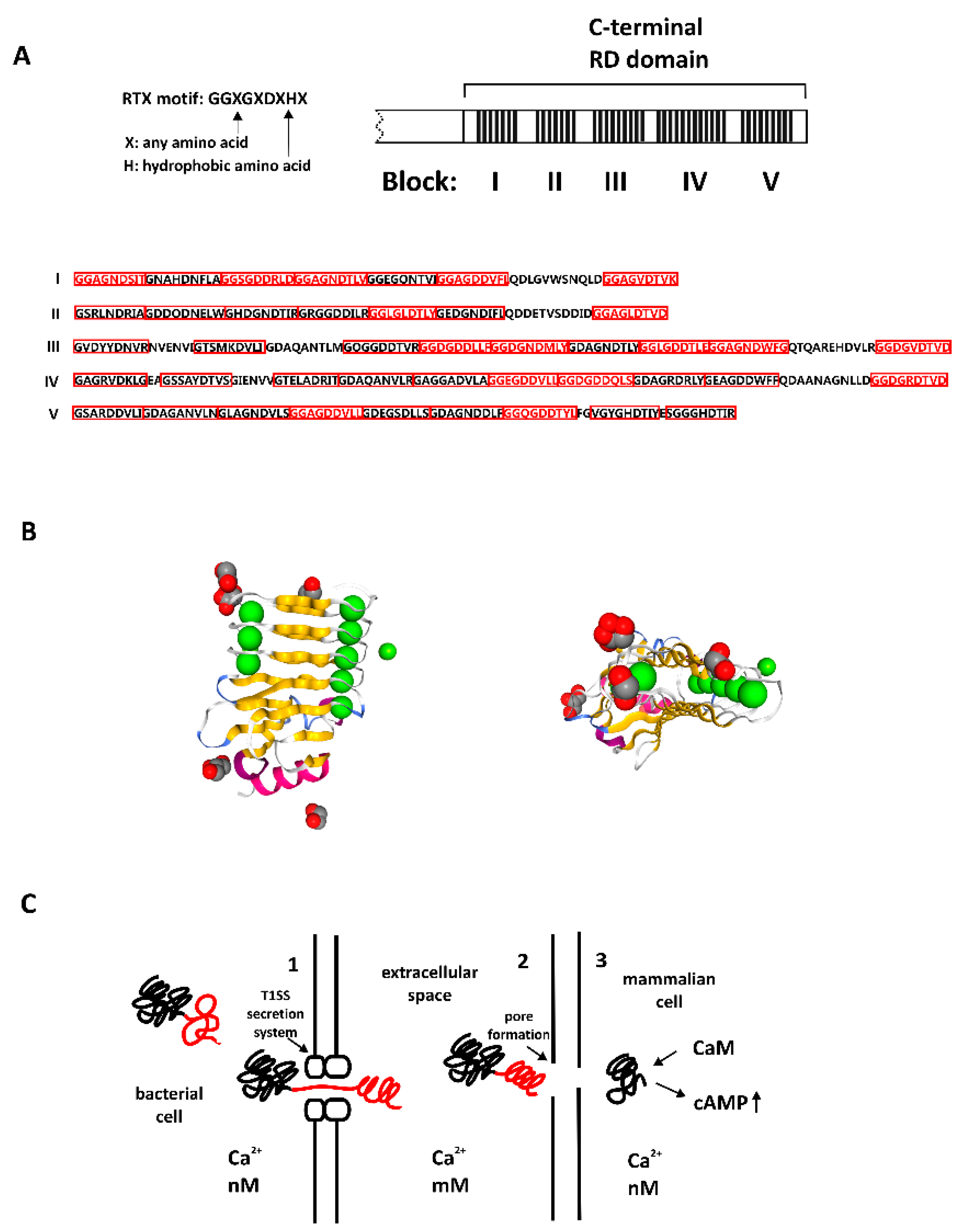 Figure 1
This is an open access article distributed under the
Creative Commons Attribution License
which permits unrestricted use, distribution, and reproduction in any medium, provided the original work is properly cited (CC BY 4.0).

Share & Cite This Article
MDPI and ACS Style
Grzybowska, E.A. Calcium-Binding Proteins with Disordered Structure and Their Role in Secretion, Storage, and Cellular Signaling. Biomolecules 2018, 8, 42.
Note that from the first issue of 2016, MDPI journals use article numbers instead of page numbers. See further details here.
Related Articles
Comments
[Return to top]