Amino Acid Distribution Rules Predict Protein Fold: Protein Grammar for Beta-Strand Sandwich-Like Structures
Department of Mathematics, Rutgers University, Piscataway, NJ 08854, USA
Received: 13 October 2014 / Accepted: 31 December 2014 / Published: 23 January 2015
Abstract
We present an alternative approach to protein 3D folding prediction based on determination of rules that specify distribution of "favorable" residues, that are mainly responsible for a given fold formation, and "unfavorable" residues, that are incompatible with that fold, in polypeptide sequences. The process of determining favorable and unfavorable residues is iterative. The starting assumptions are based on the general principles of protein structure formation as well as structural features peculiar to a protein fold under investigation. The initial assumptions are tested one-by-one for a set of all known proteins with a given structure. The assumption is accepted as a "rule of amino acid distribution" for the protein fold if it holds true for all, or near all, structures. If the assumption is not accepted as a rule, it can be modified to better fit the data and then tested again in the next step of the iterative search algorithm, or rejected. We determined the set of amino acid distribution rules for a large group of beta sandwich-like proteins characterized by a specific arrangement of strands in two beta sheets. It was shown that this set of rules is highly sensitive (~90%) and very specific (~99%) for identifying sequences of proteins with specified beta sandwich fold structure. The advantage of the proposed approach is that it does not require that query proteins have a high degree of homology to proteins with known structure. So long as the query protein satisfies residue distribution rules, it can be confidently assigned to its respective protein fold. Another advantage of our approach is that it allows for a better understanding of which residues play an essential role in protein fold formation. It may, therefore, facilitate rational protein engineering design.
View Full-Text
►

▼

Figures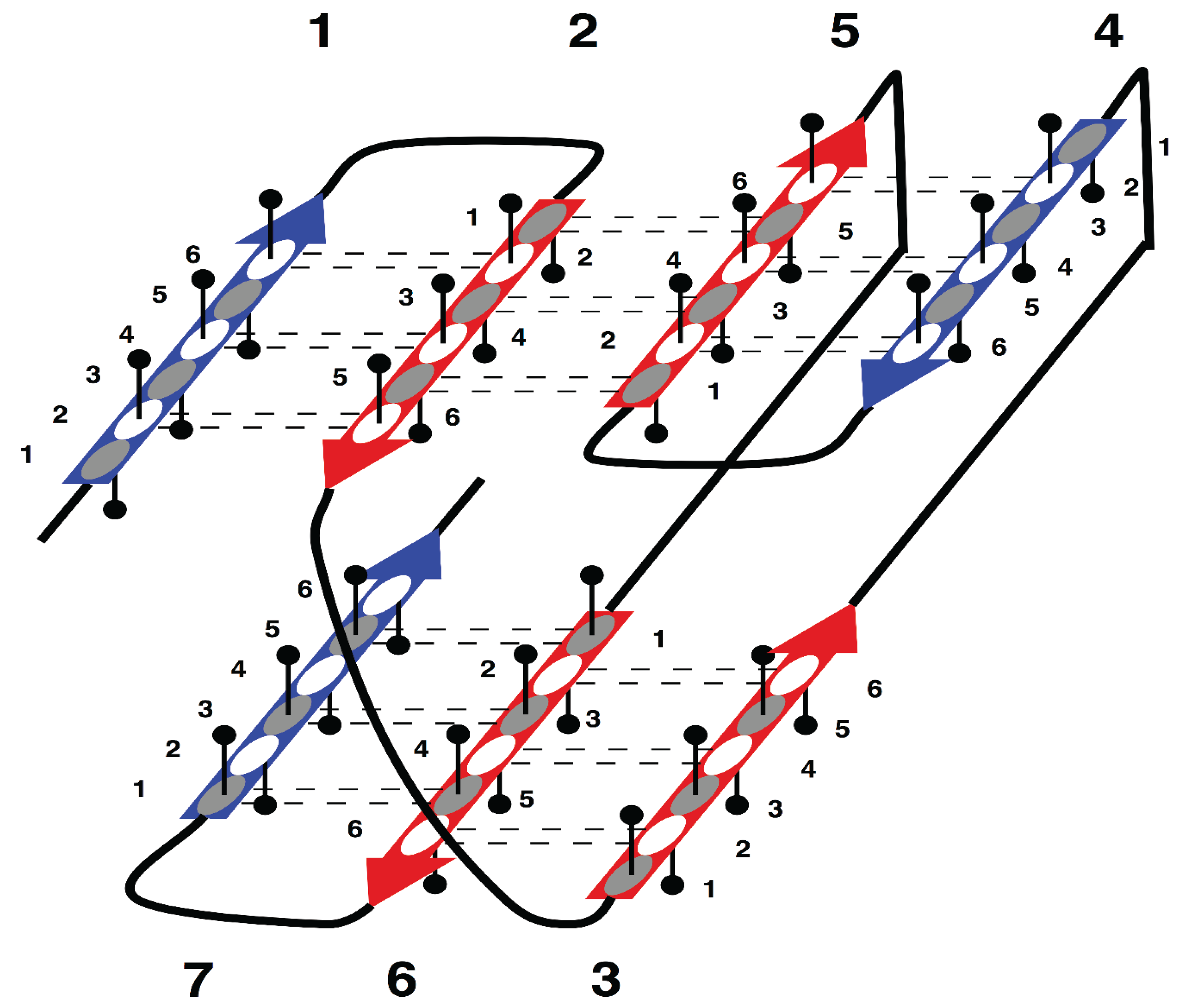 Figure 1
This is an open access article distributed under the
Creative Commons Attribution License
which permits unrestricted use, distribution, and reproduction in any medium, provided the original work is properly cited (CC BY 4.0).

Share & Cite This Article
MDPI and ACS Style
Kister, A. Amino Acid Distribution Rules Predict Protein Fold: Protein Grammar for Beta-Strand Sandwich-Like Structures. Biomolecules 2015, 5, 41-59.
Related Articles
Comments
[Return to top]