Exosome Proteome of U-87MG Glioblastoma Cells
1
Department of Applied Chemistry, Dongduk Women's University, 60 Hwarang-ro 13-gil, Seongbuk-gu, Seoul 136-714, Korea
2
Division of Bioscience and Biotechnology, Bio/Molecular Informatics Center, Konkuk University, Seoul 143-701, Korea
3
Yeom's Clinic of Palliative Medicine, Seoul 169-410, Korea
*
Author to whom correspondence should be addressed.
Academic Editor: Chris O'Callaghan
Received: 13 October 2016 / Revised: 28 November 2016 / Accepted: 30 November 2016 / Published: 6 December 2016
Abstract
Exosomes are small membrane vesicles between 30 and 100 nm in diameter secreted by many cell types, and are associated with a wide range of physiological and/or pathological processes. Exosomes containing proteins, lipids, mRNA, and microRNA contribute to cell-to-cell communication and cell-to-environment regulation, however, their biological functions are not yet fully understood. In this report, exosomes in the glioblastoma cell line, U-87MG, were isolated and the proteome was investigated. In addition, exosome proteome changes in U-87MG cells exposed to a low temperature were investigated to elucidate whether the exosome proteome could respond to an external stimulus. Cell culture medium was collected, and exosomes were isolated by continuous centrifugation eliminating cell debris, nucleic acids, and other particles. The morphology of exosomes was observed by cryo-tunneling electron microscopy. According to 2-dimensional electrophoresis and matrix-assisted laser desorption ionization time-of-flight mass spectrometry, certain proteins including collagen type VI alpha 1, putative RNA-binding protein 15B chain A, substrate induced remodeling of the active site regulates HTRA1, coatomer protein complex-subunit beta 2, myosin-heavy chain 1, and keratin-type I cytoskeletal 9 showed differences between the control proteome and the low temperature-exposed proteome.
View Full-Text
►

▼

Figures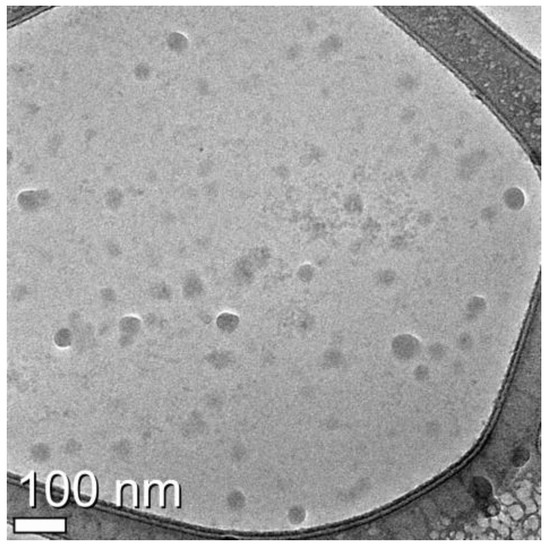 Figure 1
This is an open access article distributed under the
Creative Commons Attribution License
which permits unrestricted use, distribution, and reproduction in any medium, provided the original work is properly cited (CC BY 4.0).

Share & Cite This Article
MDPI and ACS Style
Chun, S.; Ahn, S.; Yeom, C.-H.; Park, S. Exosome Proteome of U-87MG Glioblastoma Cells. Biology 2016, 5, 50.
Note that from the first issue of 2016, MDPI journals use article numbers instead of page numbers. See further details here.
Related Articles
Comments
[Return to top]