Recent Progress in Preparation and Anti-Icing Applications of Superhydrophobic Coatings
1
Faculty of Mechanical & Material Engineering, Huaiyin Institute of Technology, 1 Meicheng Street, Huaian 223003, China
2
Department of Materials Chemistry, Qiuzhen School, Huzhou University, 759 East 2nd Road, Huzhou 313000, China
3
College of Materials Science and Technology, Nanjing University of Aeronautics and Astronautics, 29 Yudao Street, Nanjing 210016, China
*
Author to whom correspondence should be addressed.
Received: 9 January 2018 / Revised: 18 May 2018 / Accepted: 23 May 2018 / Published: 31 May 2018
Abstract
Aircraft icing refers to ice formation and accumulation on the windward surface of aircrafts. It is mainly caused by the striking of unstable supercooled water droplets suspended in clouds onto a solid surface. Aircraft icing poses an increasing threat to the safety of flight due to the damage of aerodynamic shape. This review article provides a comprehensive understanding of the preparation and anti-icing applications of the superhydrophobic coatings applied on the surface of aircrafts. The first section introduces the hazards of aircraft icing and the underlying formation mechanisms of ice on the surface of aircrafts. Although some current anti-icing and de-icing strategies have been confirmed to be effective, they consume higher energy and lead to some fatigue damages to the substrate materials. Considering the icing process, the functional coatings similar to lotus leaf with extreme water repellency and unusual self-cleaning properties have been proposed and are expected to reduce the relied degree on traditional de-icing approaches and even to replace them in near future. The following sections mainly discuss the current research progress on the wetting theories of superhydrophobicity and main methods to prepare superhydrophobic coatings. Furthermore, based on the bouncing capacity of impact droplets, the dynamic water repellency of superhydrophobic coatings is discussed as the third evaluated parameter. It is crucial to anti-icing applications because it describes the ability of droplets to rapidly bounce off before freezing. Subsequently, current studies on the application of anti-icing superhydrophobic coatings including the anti-icing mechanisms and application status are introduced in detail. Finally, some limitations and issues related to the anti-icing applications are proposed to provide a future outlook on investigations of the superhydrophobic anti-icing coatings.
View Full-Text
►

▼

Figures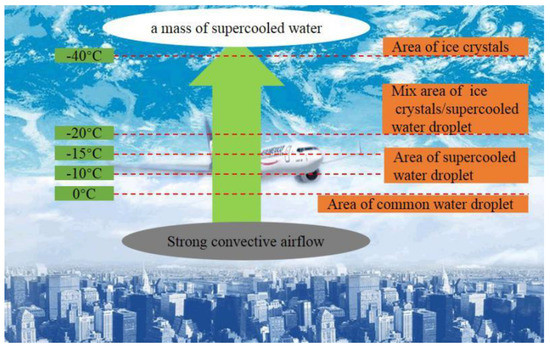 Figure 1
This is an open access article distributed under the
Creative Commons Attribution License
which permits unrestricted use, distribution, and reproduction in any medium, provided the original work is properly cited (CC BY 4.0).

Share & Cite This Article
MDPI and ACS Style
Lin, Y.; Chen, H.; Wang, G.; Liu, A. Recent Progress in Preparation and Anti-Icing Applications of Superhydrophobic Coatings. Coatings 2018, 8, 208.
Note that from the first issue of 2016, MDPI journals use article numbers instead of page numbers. See further details here.
Related Articles
Comments
[Return to top]