Dicalcium Phosphate Coated with Graphene Synergistically Increases Osteogenic Differentiation
In Vitro
1
Department of Prosthodontics, Dental Research Institute, School of Dentistry, Seoul National University, Seoul 03080, Korea
2
Research Center for Energy Convergence Technology, Pusan National University, Busan 46241, Korea
3
Department of Cogno-Mechatronics Engineering, College of Nanoscience & Nanotechnology, Pusan National University, Busan 46241, Korea
4
Medical Device Research Center, Samsung Medical Center, Seoul 06351, Korea
5
GS Medical Co., Ltd., Cheongju-si, Chungcheongbuk-do 28161, Korea
6
Dental Life Science Research Institute & Clinical Translational Research Center for Dental Science, Seoul National University Dental Hospital, Seoul 03080, Korea
*
Authors to whom correspondence should be addressed.
†
These authors contributed equally to this work.
Academic Editor: Mazeyar Parvinzadeh Gashti
Received: 8 November 2017 / Revised: 16 December 2017 / Accepted: 26 December 2017 / Published: 28 December 2017
Abstract
In recent years, graphene and its derivatives have attracted much interest in various fields, including biomedical applications. In particular, increasing attention has been paid to the effects of reduced graphene oxide (rGO) on cellular behaviors. On the other hand, dicalcium phosphate (DCP) has been widely used in dental and pharmaceutical fields. In this study, DCP composites coated with rGO (DCP-rGO composites) were prepared at various concentration ratios (DCP to rGO concentration ratios of 5:2.5, 5:5, and 5:10 μg/mL, respectively), and their physicochemical properties were characterized. In addition, the effects of DCP-rGO hybrid composites on MC3T3-E1 preosteoblasts were investigated. It was found that the DCP-rGO composites had an irregular granule-like structure with a diameter in the range order of the micrometer, and were found to be partially covered and interconnected with a network of rGO. The zeta potential analysis showed that although both DCP microparticles and rGO sheets had negative surface charge, the DCP-rGO composites could be successfully formed by the unique structural properties of rGO. In addition, it was demonstrated that the DCP-rGO composites significantly increased alkaline phosphatase activity and extracellular calcium deposition, indicating that the DCP-rGO hybrid composites can accelerate the osteogenic differentiation by the synergistic effects of rGO and DCP. Therefore, in conclusion, it is suggested that the DCP-rGO hybrid composites can be potent factors in accelerating the bone tissue regeneration.
View Full-Text
►

▼

Figures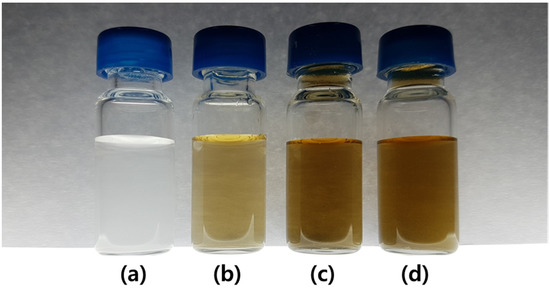 Figure 1
This is an open access article distributed under the
Creative Commons Attribution License
which permits unrestricted use, distribution, and reproduction in any medium, provided the original work is properly cited (CC BY 4.0).

Share & Cite This Article
MDPI and ACS Style
Lee, J.J.; Shin, Y.C.; Song, S.-J.; Cha, J.M.; Hong, S.W.; Lim, Y.-J.; Jeong, S.J.; Han, D.-W.; Kim, B. Dicalcium Phosphate Coated with Graphene Synergistically Increases Osteogenic Differentiation In Vitro. Coatings 2018, 8, 13.
Note that from the first issue of 2016, MDPI journals use article numbers instead of page numbers. See further details here.
Related Articles
Comments
[Return to top]