Open Access This article is
freely available
re-usable
Review
Symmetries, Information and Monster Groups before and after the Big Bang
1
Center for Nonlinear Science, University of North Texas, Denton, TX 76203, USA
2
Department of Electrical and Computer Engineering, University of Manitoba, 75A Chancellor's Circle, Winnipeg, MB R3T 5V6, Canada
3
Mathematics Department, Adıyaman University, 02040 Adıyaman, Turkey
*
Author to whom correspondence should be addressed.
Academic Editors: Pedro C. Marijuán, Abir (Andrei) U. Igamberdiev and Lin Bi
Received: 5 October 2016 / Accepted: 14 December 2016 / Published: 21 December 2016
Abstract
:
The Monster group, the biggest of the sporadic groups, is equipped with the highest known number of dimensions and symmetries. Taking into account variants of the Borsuk–Ulam theorem and a novel topological approach cast in a physical fashion that has the potential to be operationalized, the universe can be conceived as a lower-dimensional manifold encompassed in the Monster group. Our universe might arise from spontaneous dimension decrease and symmetry breaking that occur inside the very structure of the Monster Module. We elucidate how the energetic loss caused by projection from higher to lower dimensions and by the Monster group's non-abelian features is correlated with the present-day asymmetry in the thermodynamic arrow. By linking the Monster Module to its theoretical physical counterparts, it is then possible to calculate its enthalpy and Lie group trajectories. Our approach also reveals how a symmetry break might lead to a universe based on multi-dimensional string theories and CFT/AdS (anti-de Sitter/conformal field theory) correspondence.
Keywords:
topology; entropy; energy; sporadic groups; universe
The Mode is an enclosed, detectable manifestation of the Substance… The Substance is equipped with infinite attributes

(Spinoza, Ethica, pars I)
Conflicts of Interest
The authors declare no conflict of interest.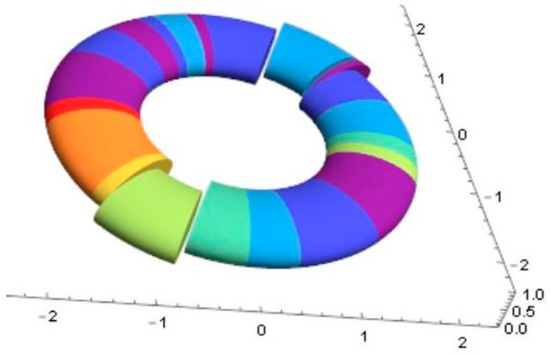 Figure 1. Torus Antipodal Strings. World lines with matching description preserve the nearness of pairs of sets. See text for further details.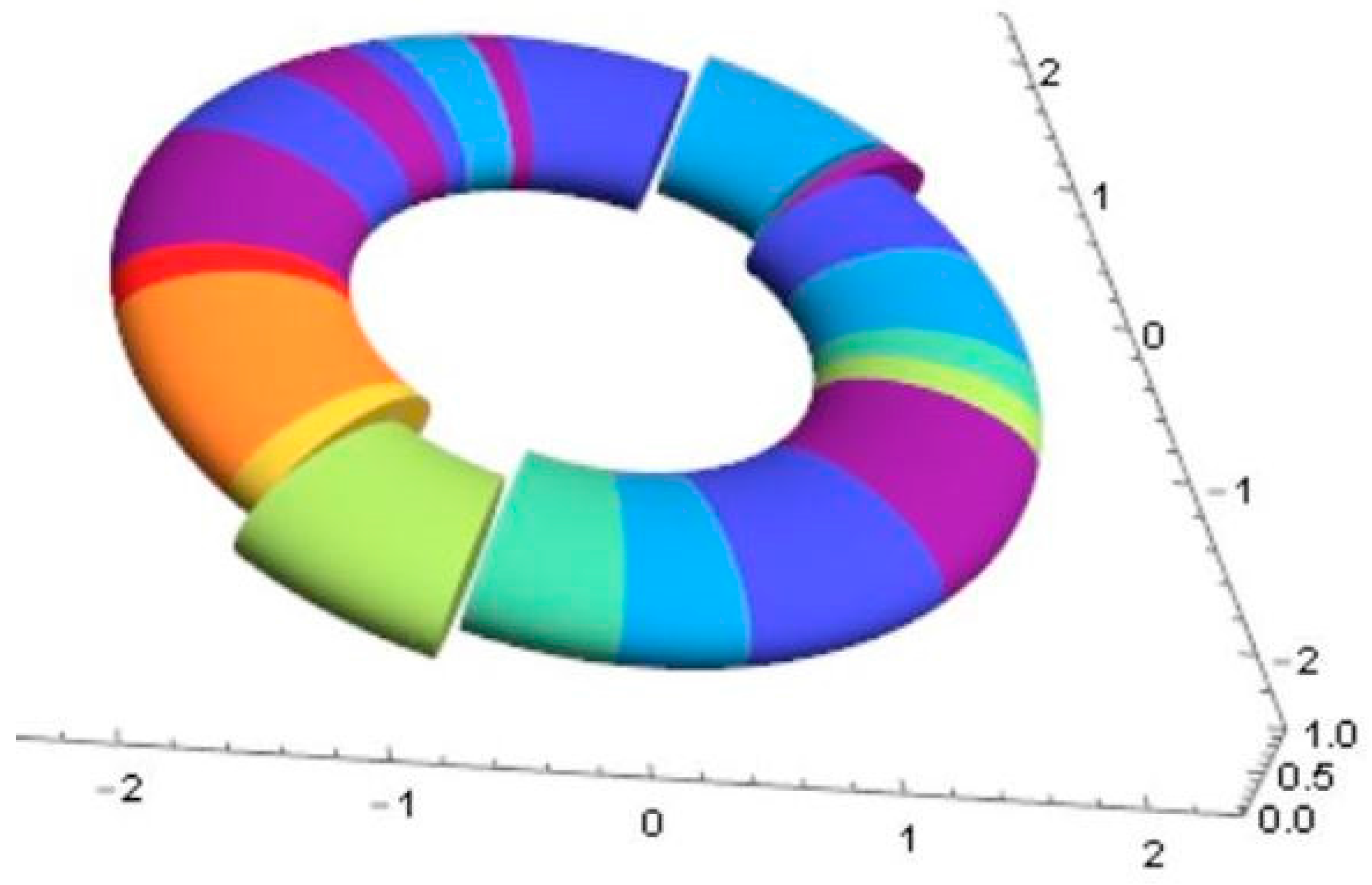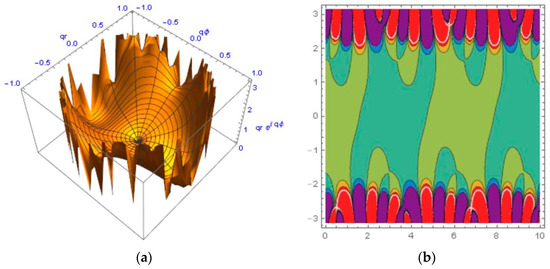 Figure 2.
(
a
) 3D plot of with nome
q
; (
b
) 2D plot of real part of an elliptic module function . Symmetries in (
a
) display a 3D plot and in (
b
) a 2D plot of an elliptic module function. The
j
-function is an elliptic module function such as an elliptic theta function. A sample elliptic theta plot is shown in this Figure. Such functions are expressed in terms of a nome Then, for a complex number
z
, Jacobi theta functions are defined in terms the nome
q
, e.g., .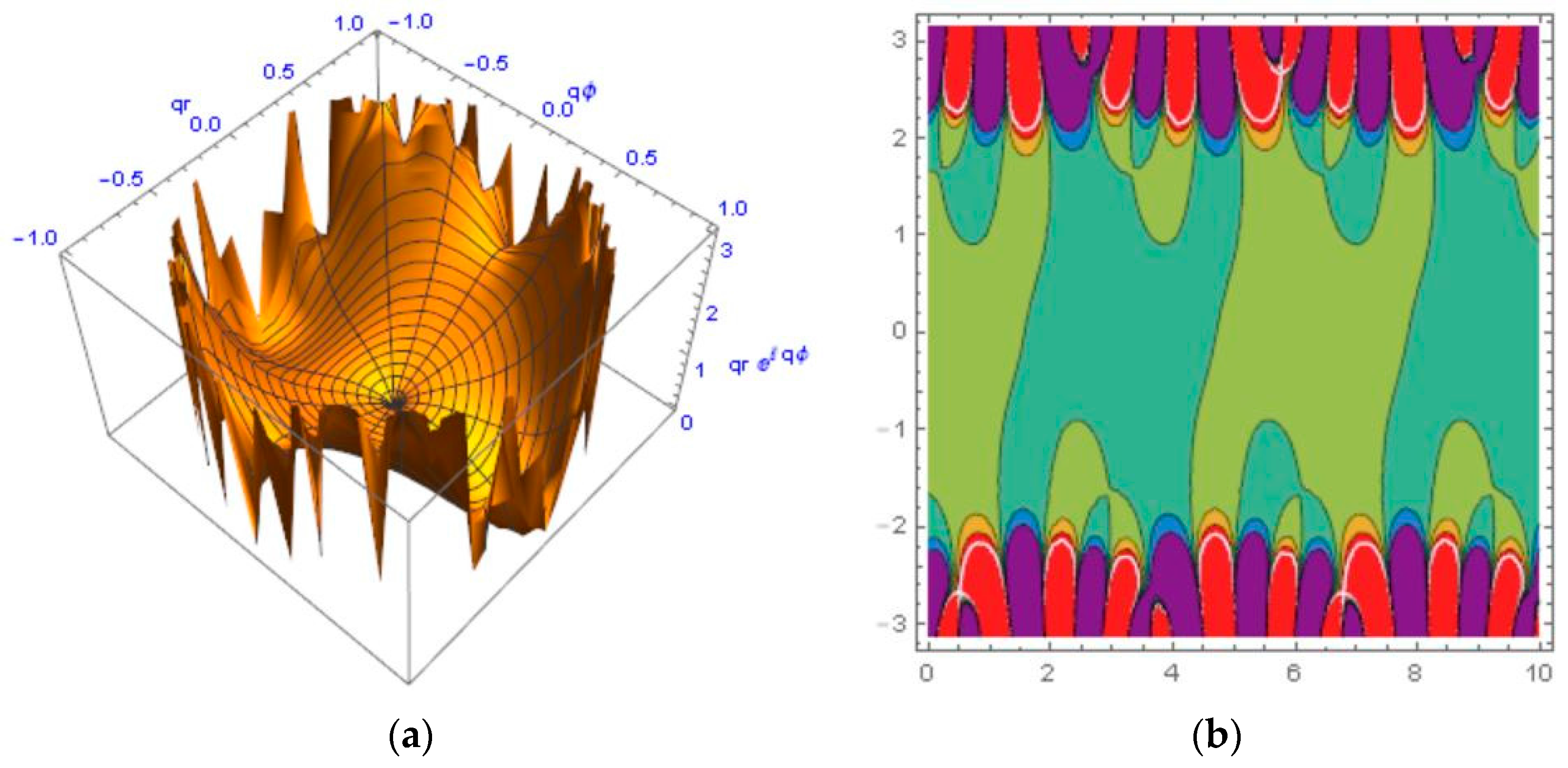 Figure 3. Progressive loss of dimensions in sporadic groups can be encompassed in a Borsuk–Ulam Theorem framework. Note also the loss of symmetries from the highest dimension levels to the lowest ones. The Figure also illustrates how every sporadic group might display a theoretical physical counterpart.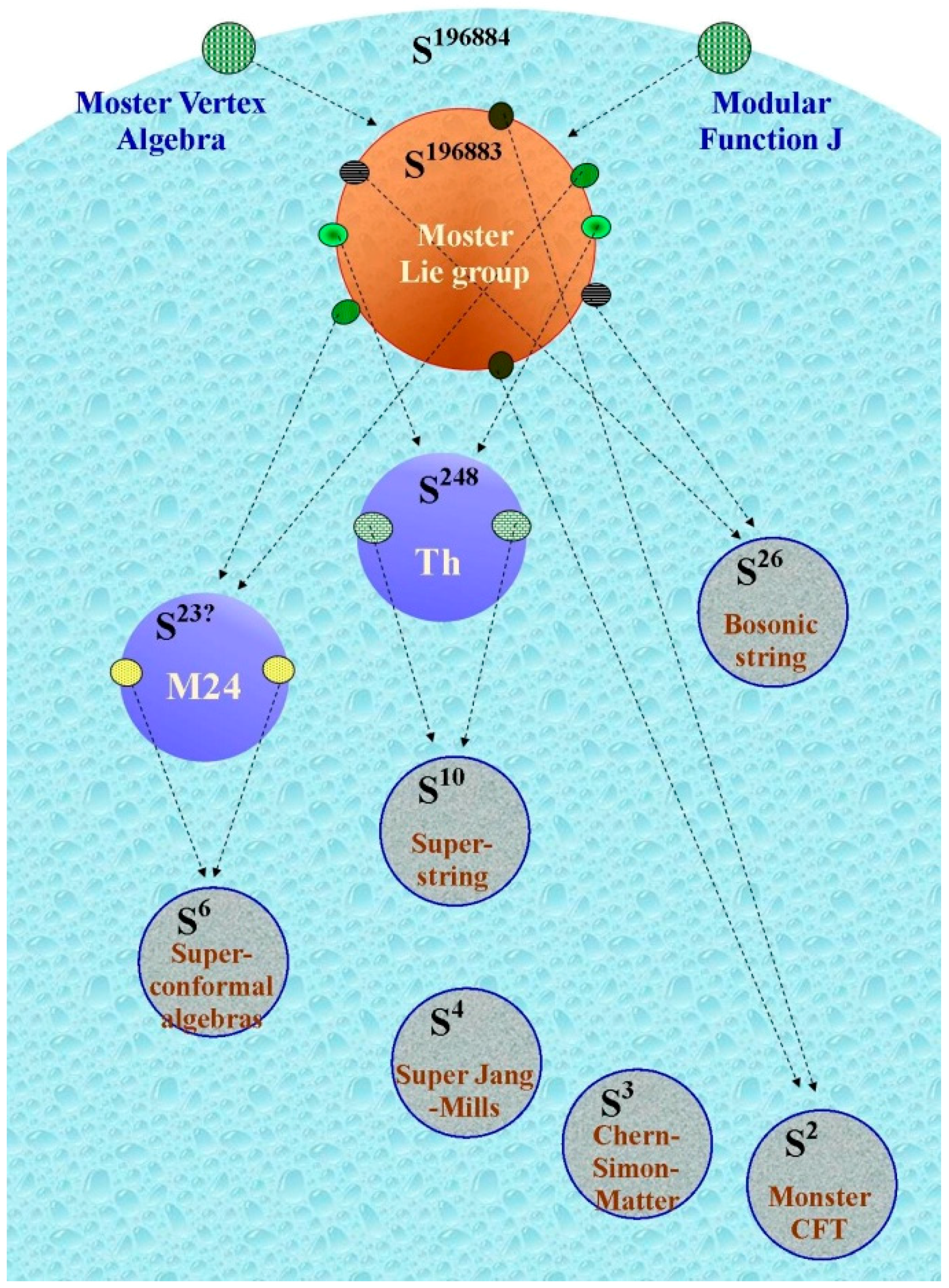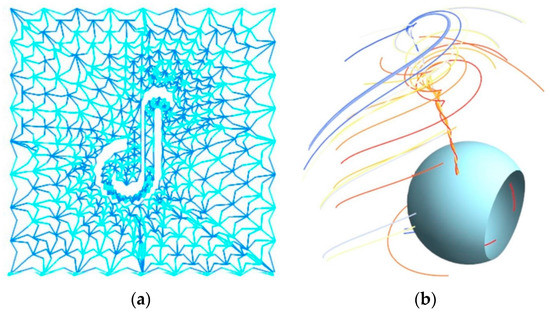 Figure 4.
Defining a vertex algebra on a torus helps us to visualize otherwise abstract structures. Starting from a vertex operator algebra (a very small portion is illustrated in (
a
)) we made use of the attractors and the corresponding ordinary differential equations described by [
38
]. In (
b
), the
j
-function on the attractor torus displays one coordinate initialized with a
j
-function value.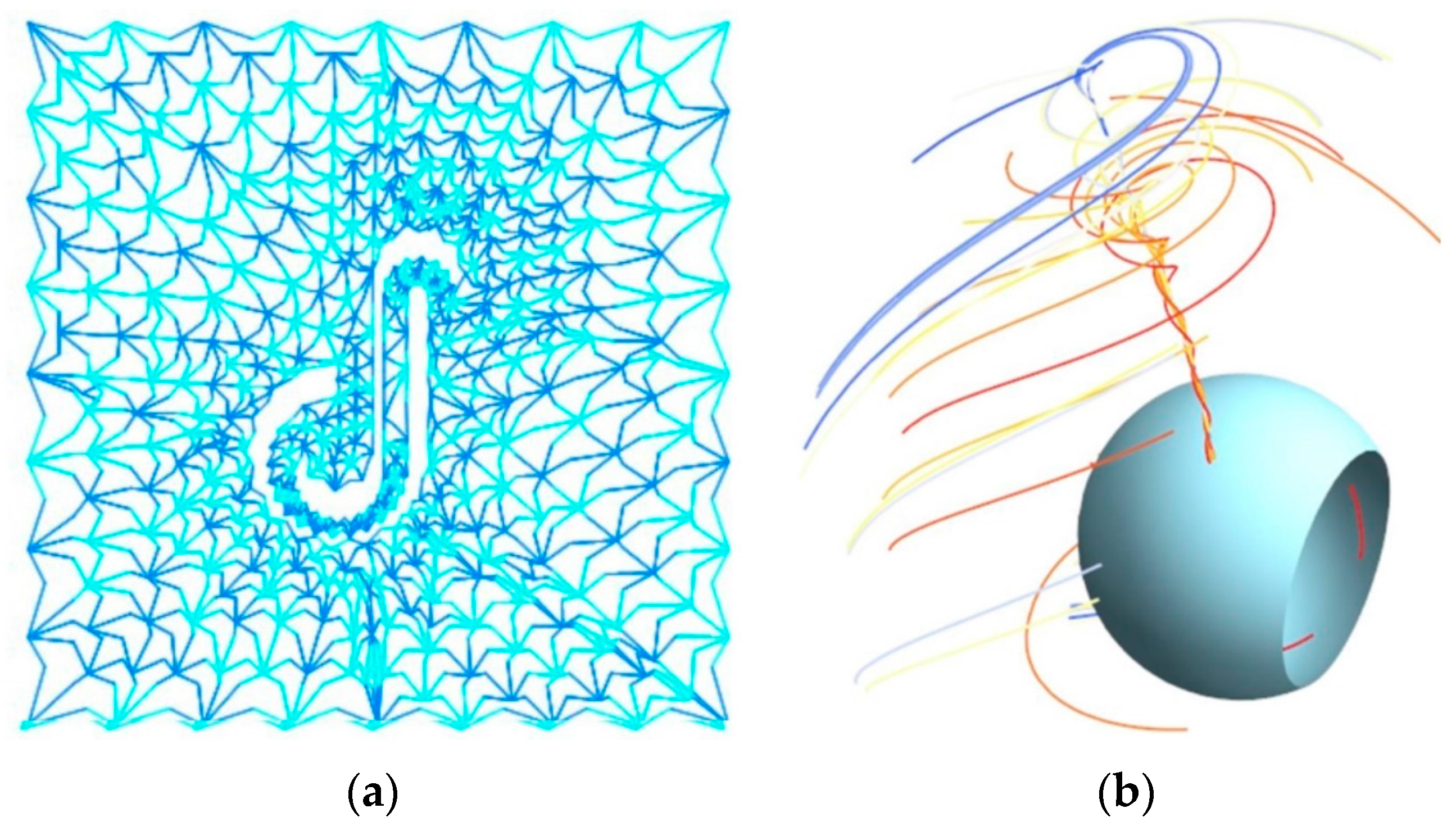 © 2016 by the authors; licensee MDPI, Basel, Switzerland. This article is an open access article distributed under the terms and conditions of the Creative Commons Attribution (CC-BY) license (http://creativecommons.org/licenses/by/4.0/).