Aspects of Spirituality in German and Polish Adolescents and Young Adults—Factorial Structure of the ASP Students' Questionnaire
1
Institute of Integrative Medicine, Professorship Quality of Life, Spirituality and Coping, Witten, Herdecke University, Gerhard-Kienle-Weg 4, Herdecke 58313, Germany
2
Institute of Cognitive Neuroscience and Social Science, University of Social Sciences and Humanities, Chodakowska Street 19/31, Warsaw 03-815, Poland
3
Caritas Science and Christian Social Work, Albert-Ludwigs University, Platz der Universität 3, Freiburg 79098, Germany
4
Department of Pedagogy, Cardinal Stefan Wyszynski University, ul. Dewajtis 5, Warsaw 01-815, Poland
5
Catholic University Eichstätt-Ingolstadt, Pater-Philipp-Jeningen-Platz 6, Eichstätt 85072, Germany
*
Author to whom correspondence should be addressed.
Received: 31 October 2013 / Revised: 16 January 2014 / Accepted: 28 January 2014 / Published: 14 February 2014
Abstract
To cover a wider variety of specific aspects of spirituality, which are of relevance also in secular societies, the ASP ("Aspects of Spirituality") questionnaire was developed. While it was used so far with healthy adults and with adolescents living in a secular society, it was meanwhile used also with Polish students who were predominantly Catholic. Here we compare the factorial structure of the ASP questionnaire in a sample of 871 German (73% non-religious) and 1,017 Polish adolescents/young adults (50% non-religious despite their Catholic denomination). The factorial structure of the ASP questionnaire with its four scales
Religious Orientation: Prayer/Trust in God
,
Search for Insight/Wisdom
,
Conscious interactions/Compassion
,
Transcendence Conviction
, were similar in the sample of German students and in the Polish students. By means of confirmatory factor analysis (CFA) we were able to use the number of items of the ASP in its student version (ASP-Students). Overall, the instrument is suited to measure a wide variety of vital aspects of spirituality, both religious and secular forms of spirituality. As the instrument avoids exclusive language and operationalizes also non-formal aspects of spirituality in terms of relational consciousness, it is suited, not only for individuals with a skeptical or a-religious attitude, but also for religious individuals.
View Full-Text
►

▼

Figures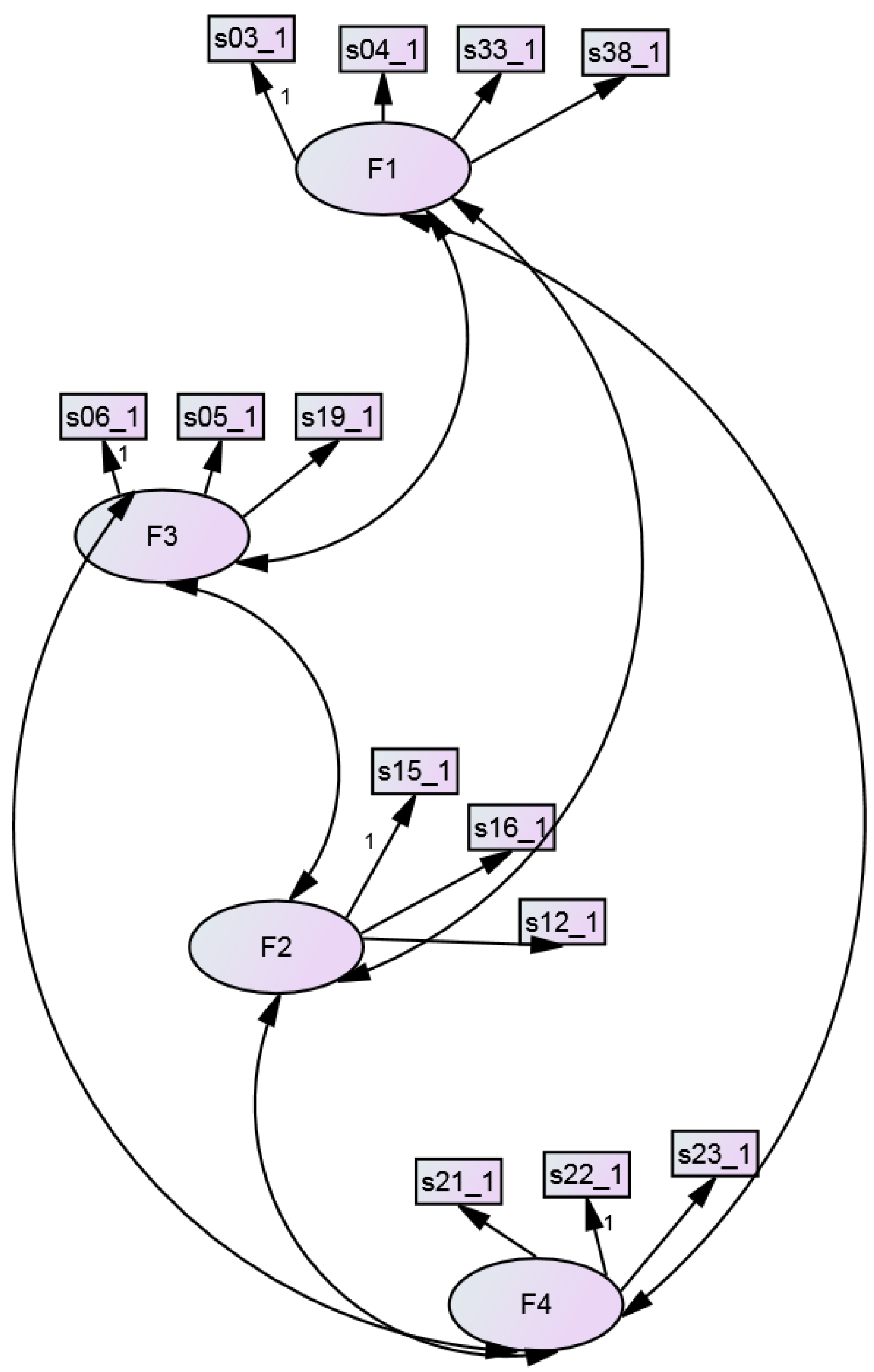 Figure 1

Share & Cite This Article
MDPI and ACS Style
Büssing, A.; Pilchowska, I.; Baumann, K.; Surzykiewicz, J. Aspects of Spirituality in German and Polish Adolescents and Young Adults—Factorial Structure of the ASP Students' Questionnaire. Religions 2014, 5, 109-125.
Related Articles
Comments
[Return to top]