Membrane and Protein Interactions of the Pleckstrin Homology Domain Superfamily
1
School of Cancer Sciences, Faculty of Medical and Dental Sciences, University of Birmingham, Birmingham B15 2TT, UK
2
Skaggs School of Pharmacy and Pharmaceutical Sciences, University of California, San Diego, 9500 Gilman Drive, La Jolla, CA 92093, USA
3
Department of Biochemistry, Faculty of Medicine and Dentistry, University of Alberta, Edmonton, AB T6G 2H7, Canada
*
Author to whom correspondence should be addressed.
Academic Editor: Shiro Suetsugu
Received: 15 September 2015 / Revised: 15 October 2015 / Accepted: 16 October 2015 / Published: 23 October 2015
Abstract
The human genome encodes about 285 proteins that contain at least one annotated pleckstrin homology (PH) domain. As the first phosphoinositide binding module domain to be discovered, the PH domain recruits diverse protein architectures to cellular membranes. PH domains constitute one of the largest protein superfamilies, and have diverged to regulate many different signaling proteins and modules such as Dbl homology (DH) and Tec homology (TH) domains. The ligands of approximately 70 PH domains have been validated by binding assays and complexed structures, allowing meaningful extrapolation across the entire superfamily. Here the Membrane Optimal Docking Area (MODA) program is used at a genome-wide level to identify all membrane docking PH structures and map their lipid-binding determinants. In addition to the linear sequence motifs which are employed for phosphoinositide recognition, the three dimensional structural features that allow peripheral membrane domains to approach and insert into the bilayer are pinpointed and can be predicted
ab initio
. The analysis shows that conserved structural surfaces distinguish which PH domains associate with membrane from those that do not. Moreover, the results indicate that lipid-binding PH domains can be classified into different functional subgroups based on the type of membrane insertion elements they project towards the bilayer.
View Full-Text
►

▼

Figures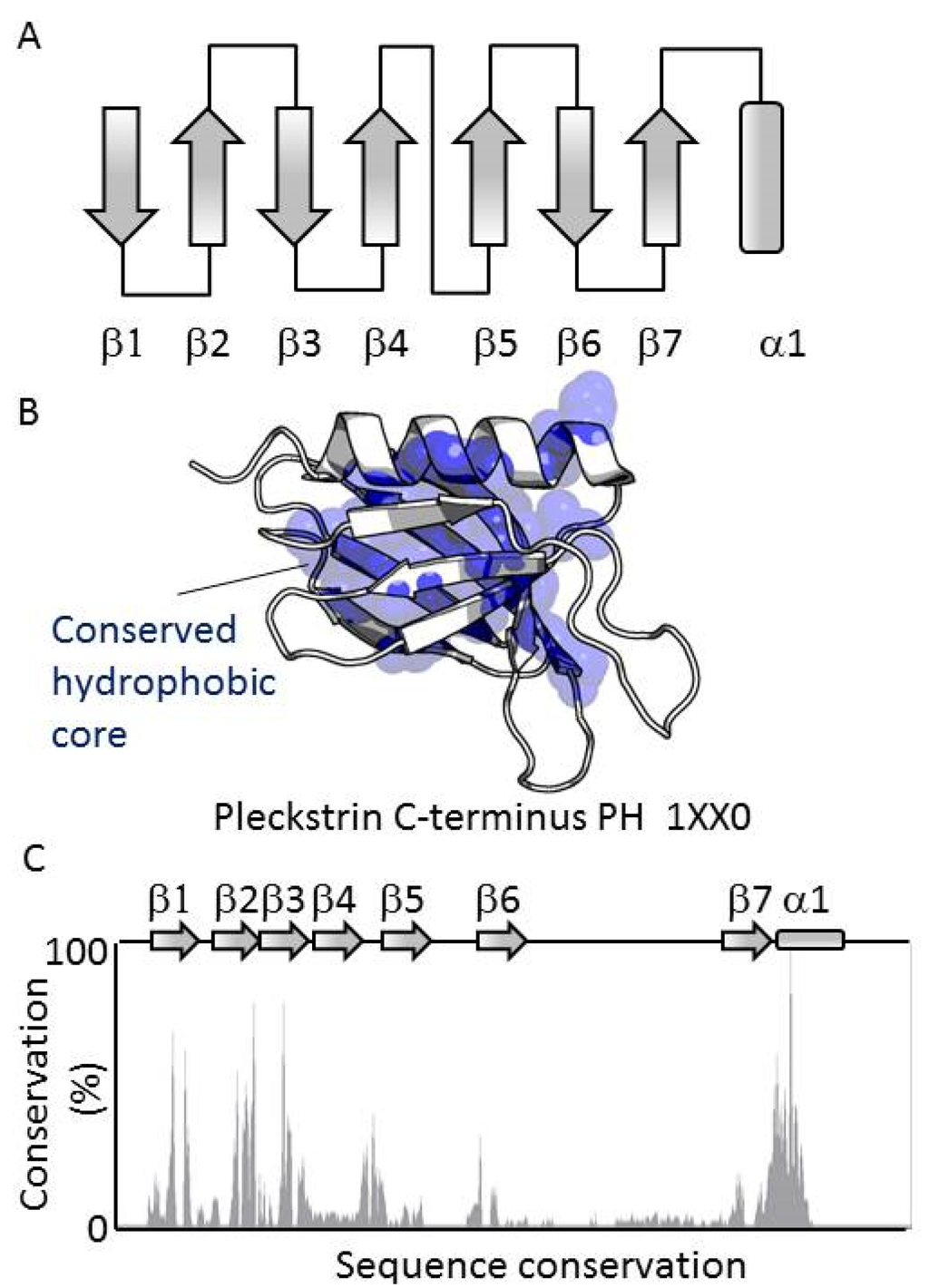 Figure 1
This is an open access article distributed under the
Creative Commons Attribution License
which permits unrestricted use, distribution, and reproduction in any medium, provided the original work is properly cited (CC BY 4.0).

Share & Cite This Article
MDPI and ACS Style
Lenoir, M.; Kufareva, I.; Abagyan, R.; Overduin, M. Membrane and Protein Interactions of the Pleckstrin Homology Domain Superfamily. Membranes 2015, 5, 646-663.
Related Articles
Comments
[Return to top]