Open Access This article is
freely available
re-usable
Review
Effects of Mulberry Fruit (
Morus alba
L.) Consumption on Health Outcomes: A Mini-Review
1
Department of Food Science, University of Otago, Dunedin 9016, New Zealand
2
Department of Public Health, Xi'an Jiaotong-Liverpool University, Suzhou 215123, China
3
School of Medical Sciences, Universiti Sains Malaysia, Kota Bharu 15200, Malaysia
4
Department of Nutrition and Food Safety, School of Public Health, Xi'an Jiaotong University Health Science Center, Xi'an 710061, China
5
Department of Nutrition and Food Hygiene, School of Public Health, Medical College of Soochow University, Suzhou 215123, China
†
These authors contributed equally to this work.

Received: 22 March 2018 / Accepted: 18 May 2018 / Published: 21 May 2018
Abstract
:
Mulberry (
Morus alba
L.) belongs to the Moraceae family and is widely planted in Asia. Mulberry fruits are generally consumed as fresh fruits, jams and juices. They contain considerable amounts of biologically active ingredients that might be associated with some potential pharmacological activities that are beneficial for health. Therefore, they have been traditionally used in traditional medicine. Studies have reported that the presence of bioactive components in mulberry fruits, including alkaloids and flavonoid, are associated with bioactivities such as antioxidant. One of the most important compounds in mulberry fruits is anthocyanins which are water-soluble bioactive ingredients of the polyphenol class. Studies have shown that mulberry fruits possess several potential pharmacological health benefits including anti-cholesterol, anti-obesity and hepatoprotective effects which might be associated with the presence of some of these bioactive compounds. However, human intervention studies on the pharmacological activities of mulberry fruits are limited. Therefore, future studies should explore the effect of mulberry fruit consumption on human health and elucidate the detailed compounds. This paper provides an overview of the pharmacological activities of mulberry fruits.
Keywords:
mulberry; polyphenols; anthocyanins; health; nutrition
1. Introduction
Search Strategy
An electronic literature search was conducted using Google Scholar, Medline (OvidSP) and PubMed until February 2018. Additional articles were identified and obtained from references in the retrieved articles. Search terms included combinations of the following: mulberry, fruits, hypertension, diabetes, anti-tumour, hepatoprotective, anti-obesity, anti-oxidative stress and phytochemicals. For the purpose of this mini-review, the search was restricted to experimental, epidemiological and clinical studies published in English that address the phytochemical constituents and pharmacological properties of mulberry fruits (
Morus alba
L.).
2. Phytochemical Compounds
3. Pharmacological Properties
As mentioned previously, mulberry fruits are rich in anthocyanins [
44
], which have attracted attention of researchers and consumers because of their potential pharmacological activities on health [
45
,
46
,
47
,
48
,
49
]. Anthocyanins from mulberry fruits can inhibit the oxidation of low-density lipoprotein (LDL) and scavenge free radicals [
33
,
50
]. Many studies have showed that mulberry leaves exhibit a wide range of pharmacological activities [
51
,
52
,
53
,
54
,
55
,
56
,
57
]. However, there are limited studies that have been conducted on the pharmacological properties of mulberry fruits [
15
,
58
,
59
]. Also, most studies have been conducted in animal models using mulberry fruits as a dietary supplement [
15
,
58
,
59
]. Although existing literature shows that there is relationship between mulberry fruit consumption and improved health outcomes, these studies often infer a causal correlation between a bioactive substance of mulberry fruits and the observed health outcomes. This approach is more likely to oversimplify the complicated body mechanisms that will eventually lead to the observed health outcomes. Therefore, the conclusions based on such studies should always be interpreted with caution [
60
] because the observed health outcomes may not be attributed to the action of a single bioactive compound of mulberry fruits.
4. Conclusions and Future Research
Literature reviews have highlighted that mulberry fruits contain high content of polyphenolic compounds and antioxidants [
85
]. This suggests that there are many opportunities for the food and healthcare industry to explore the health benefits of mulberry fruits because there is a potential growing market for mulberry fruits. However, the contents of bioactive compounds such as anthocyanins, alkaloids, flavonoids and polyphenols are dependent on the cultivars. Although the bioactive compounds may work synergistically to promote health, such claims still require further investigation in order to establish the causative relationship between mulberry fruit consumption and health.
There are limited studies with sufficient data to support whether mulberry fruits are beneficial to human health especially in terms of the management and prevention of chronic diseases such as diabetes and CVD. The majority of the studies that reported beneficial effects of mulberry fruits on health are animal-based studies. Moreover, these studies used different varieties of mulberry fruits, types of solvents and methods of preparation, which cause the evaluation of activity of mulberry fruits to be difficult and these studies involve quite heterogeneous data. Therefore, larger well-designed, randomised controlled trials are needed to examine the effects of mulberry fruit consumption on human health. Similar to other plants and food products [
1
,
86
], the fate of polyphenol compounds in the body, especially after undergoing intestinal transformations by enzymes produced by gut microbiota should also be addressed. The elucidation of some active ingredient structures in mulberry fruits and their mechanisms in promoting pharmacological properties are also worthy of further research.
Author Contributions
The project idea was developed by Z.F.M. Z.F.M. wrote the first draft of the manuscript. Z.F.M., H.X., X.L. and X.L. conducted the literature search and revised the manuscript.
Acknowledgments
The authors received no specific funding for this work.
Conflicts of Interest
The authors declare no conflict of interest.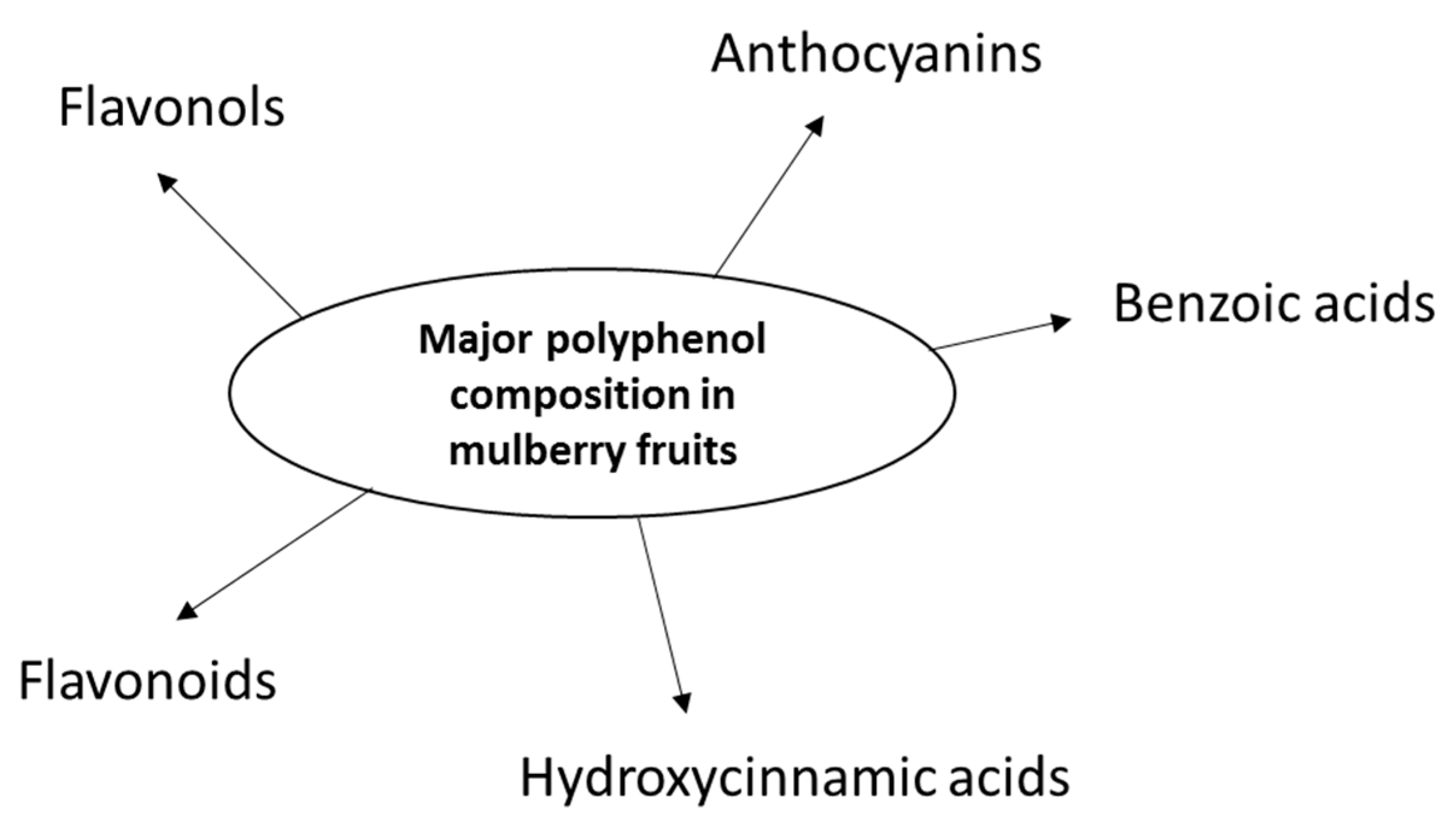 Table 1. An overview of animal studies investigating the pharmacological properties of mulberry fruits.
| Pharmacological Properties | References |
| --- | --- |
| Hypolipidemic | Yang et al. [11]; Chen et al. [50]; Sirikanchanarod et al. [66] |
| Anti-diabetic | Wang et al. [15]; Jiao et al. [59]; Guo et al. [58]; Xu et al. [68]; Yan et al. [69] |
| Anti-obesity | Peng et al. [35]; Lim et al. [74] |
| Anti-tumour | Huang et al. [79] |
| Hepatoprotective | Li et al. [80]; Chang et al. [81] |
| Protective against cytotoxicity and oxidative stress | Jiang et al. [44]; Chang et al. [81] |
| Protective against brain damage | Kang et al.[17] |

© 2018 by the authors. Licensee MDPI, Basel, Switzerland. This article is an open access article distributed under the terms and conditions of the Creative Commons Attribution (CC BY) license (http://creativecommons.org/licenses/by/4.0/).