Preparation of an Asymmetric Membrane from Sugarcane Bagasse Using DMSO as Green Solvent
1
Department of Chemistry, Quy Nhon University, Quy Nhon 590000, Vietnam
2
Laboratory for Process Engineering for Sustainable Systems, Department of Chemical Engineering, KU Leuven, Celestijnenlaan 200F, 3001 Leuven, Belgium
3
Faculty of Engineering and the Built Environment, Tshwane University of Technology, Private Bag X680, Pretoria 0001, South Africa
*
Author to whom correspondence should be addressed.
Received: 16 July 2019 / Revised: 5 August 2019 / Accepted: 12 August 2019 / Published: 14 August 2019
Abstract
Asymmetric cellulose acetate membranes have been successfully fabricated by phase inversion, using sugarcane bagasse (SB) as the starting material. SB is a raw material with high potential to produce cellulose derivatives due to its structure and morphology. Cellulose was extracted from SB by pretreatment with solutions of 5 wt% NaOH, 0.5 wt% EDTA; then bleached with 2 wt% H
2
O
2
. Cellulose acetate (CA) was prepared by the reaction between extracted cellulose with acetic anhydride, and H
2
SO
4
as a catalyst. The obtained CA exhibited a high degree of substitution (2.81), determined with
1
H-NMR spectroscopy and titration. The functional groups and thermal analysis of the extracted cellulose and the synthesized CA have been investigated by Fourier transform infrared spectroscopy (FT-IR), differential scanning calorimetry (DSC), and thermogravimetric analysis (TGA). The change in the crystallinity of the extracted cellulose and CA was evaluated by X-ray diffraction (XRD) spectroscopy. Asymmetric membranes were fabricated using dimethyl sulfoxide (DMSO) as the solvent, with a casting thickness of 250 µm. The obtained membranes were studied by scanning electron microscopy (SEM), DSC and atomic force microscopy (AFM). The hydrophilicity of the membranes was evaluated, as demonstrated by the measurement of water contact angle (WCA) and water content. Furthermore, the antifouling properties of membranes were also investigated.
View Full-Text
►

▼

Figures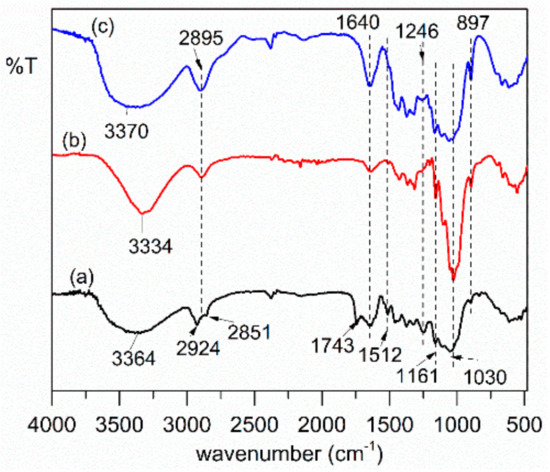 Figure 1
This is an open access article distributed under the
Creative Commons Attribution License
which permits unrestricted use, distribution, and reproduction in any medium, provided the original work is properly cited (CC BY 4.0).

Share & Cite This Article
MDPI and ACS Style
Thi To Nu, D.; Phi Hung, N.; Van Hoang, C.; Van der Bruggen, B. Preparation of an Asymmetric Membrane from Sugarcane Bagasse Using DMSO as Green Solvent. Appl. Sci. 2019, 9, 3347.
Note that from the first issue of 2016, MDPI journals use article numbers instead of page numbers. See further details here.
Related Articles
Comments
[Return to top]