Open Access This article is
freely available
re-usable
Article
Towards National Archaeological Mapping. Assessing Source Data and Methodology—A Case Study from Scotland
Historic Environment Scotland, John Sinclair House, 16 Bernard Terrace, Edinburgh EH8 9NX, UK
*
Author to whom correspondence should be addressed.
Received: 6 July 2018 / Accepted: 24 July 2018 / Published: 26 July 2018
Abstract
:
While the National Record of the Historic Environment (NRHE) in Scotland contains valuable information on more than 170,000 archaeological monuments, it is clear that this dataset is conditioned by the disposition of past survey and changing parameters of data collection strategies over many decades. This highlights the importance of creating systematic datasets, in which the standards to which they were created are explicit, and against which the reliability of our knowledge of the material remains of the past can be assessed. This paper describes issues of data structure and reliability, then discussing the methodologies under development for expediting the progress of national-scale mapping with specific reference to the Isle of Arran. Preliminary outcomes of a recent archaeological mapping project of the island, which has been used to develop protocols for rapid large area mapping, are outlined. The primary sources for the survey were airborne laser scanning derivatives and orthophotographs, supplemented by field observation, and the project has more than doubled the number of known monuments of Arran. The survey procedures are described, followed by a discussion of the utility of 'general purpose' remote sensed datasets, focusing on the assessment of strengths and weaknesses for rapid mapping of large areas.
Keywords:
airborne laser scanning; orthophotographs; archaeological survey; field reconnaissance; Arran; national archaeological mapping programme
Author Contributions
Conceptualization, D.C.C.; Formal analysis, Ł.B., D.C.C. and M.M.; Investigation, D.C.C., Ł.B.; Methodology, D.C.C., Ł.B. and M.M.; Project administration, D.C.C.; Resources, Ł.B. and M.M.; Visualization, Ł. B.; Writing—original draft, Ł.B., D.C.C. and M.M.; Writing—review & editing, Ł.B. and D.C.C.
Acknowledgments
Many people have contributed to the scoping of the Arran survey, ALS data processing, the desk-based mapping stages and fieldwork, namely Ł.B., Georgina Brown, Andreas Buchholz, D.C.C., Piers Dixon, Angela Gannon, George Geddes, Alex Hale, Luke Hooper, Žiga Kokalj, Adara López-López, Alison McCaig., Peter McKeague, M.M., John Sherriff, Robin Turner and Sasya Zeefat. The ALS point cloud is licensed under the Non-Commercial Government Licence v2.0, copyright Scottish Government and SEPA (2014). We are grateful to Piers Dixon and Robin Turner for their comments on the paper, and to the reviewers for their input to improving it.
Conflicts of Interest
The authors declare no conflict of interest.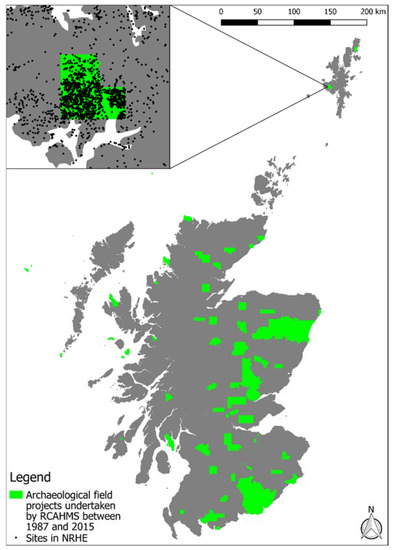 Figure 1. The areas of systematic, extensive field survey to modern standards undertaken over the last 30 years have covered some 10% of Scotland's 80,077 km2 land mass, drawing on a variable human resource of anything up to eight field workers. This highlights the lack of scalability in traditional approaches to large area mapping, which rely heavily on human resources and field visits. The significant addition to the NRHE that systematic area survey can make is illustrated by West Mainland, Shetland (top left), where the discrete area investigated in 2010 is clearly visible in the increased density of site locations. © Historic Environment Scotland.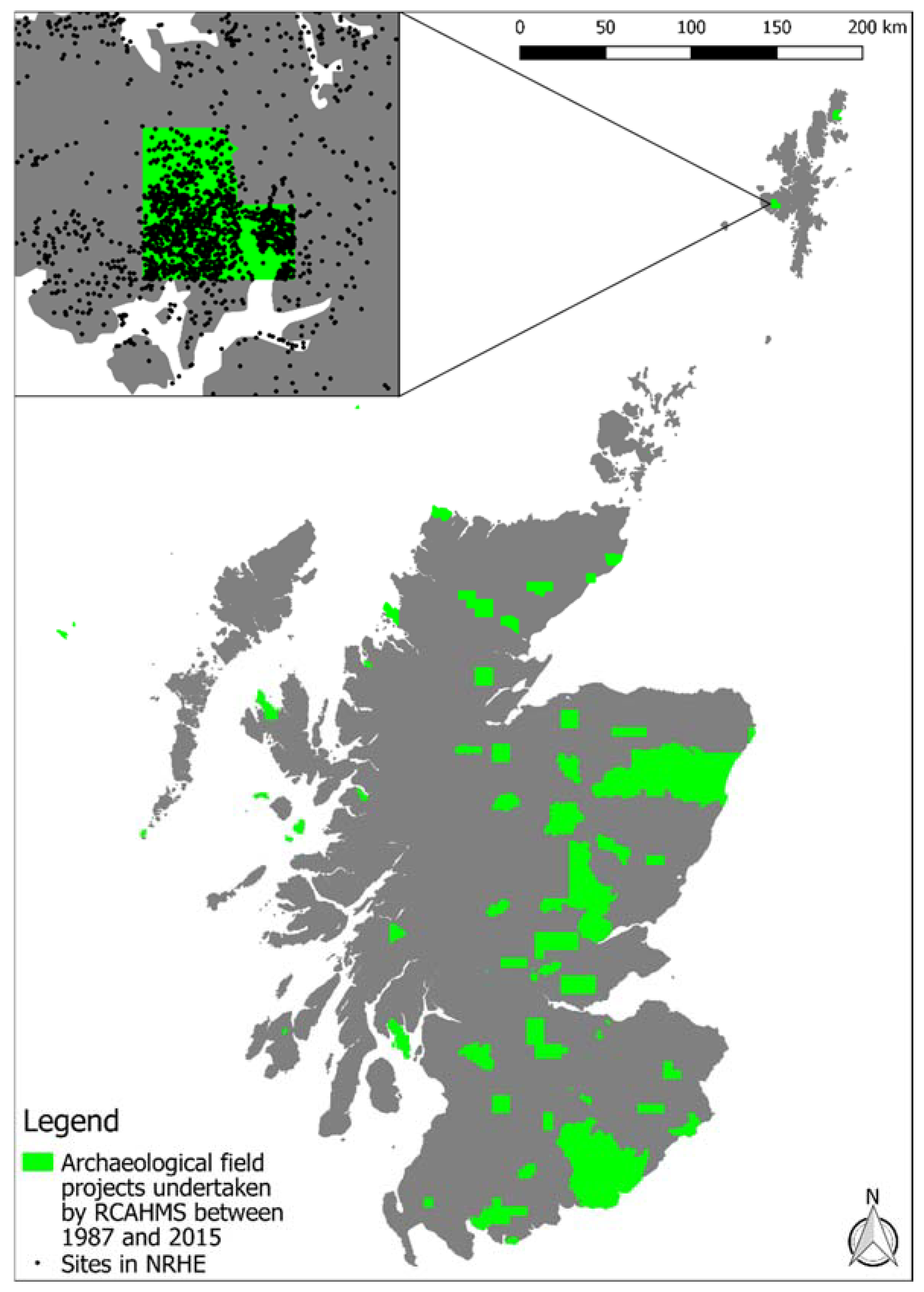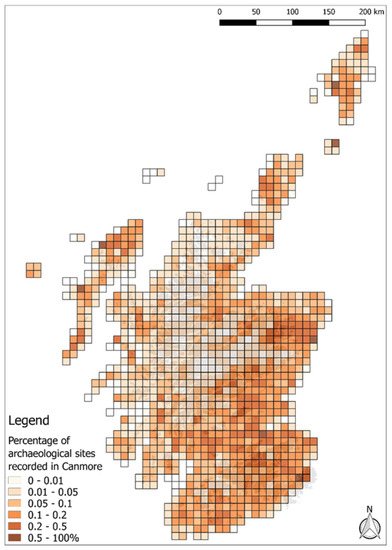 Figure 2. Map, by 10 km grid square, showing the density of archaeological records with an accuracy recorded as being within 10m. The east and southern lowlands are noticeable for having most records while the central and western highlands and islands have a noticeably lower density. Areas of intensive survey are apparent as areas of darker tones. © Historic Environment Scotland (Source: NRHE/Canmore).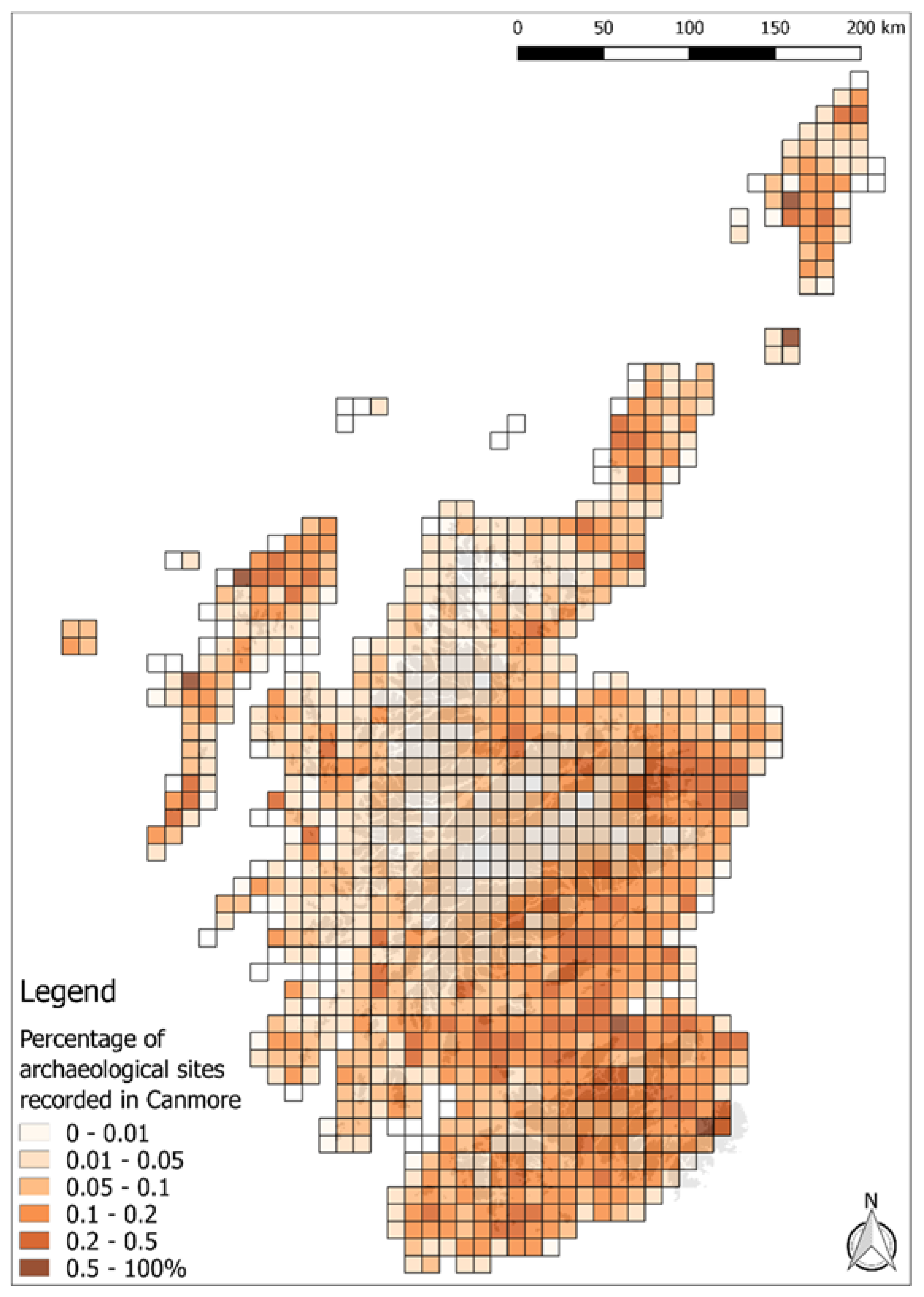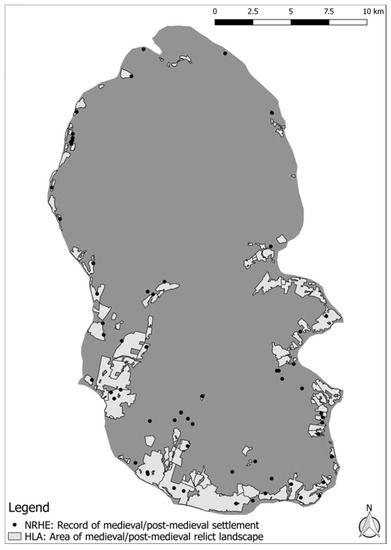 Figure 3.
The NRHE and HLA record of medieval/post-medieval settlement and land use, as it was before the recent survey, provide two different views of the extent of known remains of these dates on Arran, both with their limitations depending on survey specification and source data. The distribution of township records is largely due to the First Edition Survey Project [
22
], which identified unroofed buildings on the earliest Ordnance Survey (OS) maps, but where decisions on what to map and what to ignore depended entirely on the work of the 19th century OS surveyors. They operated within specifications that included a minimum height requirement (0.3 m) before a feature qualified for inclusion on the map. These decisions still have an impact on the nature of the NRHE over 150 years later. The polygons from the HLA document crofting townships, medieval and post-medieval settlement and agriculture as recognised from a national land-use characterisation programme, primarily from aerial photographs and only for areas greater than one hectare. © Historic Environment Scotland (Sources: NRHE/Canmore and HLA).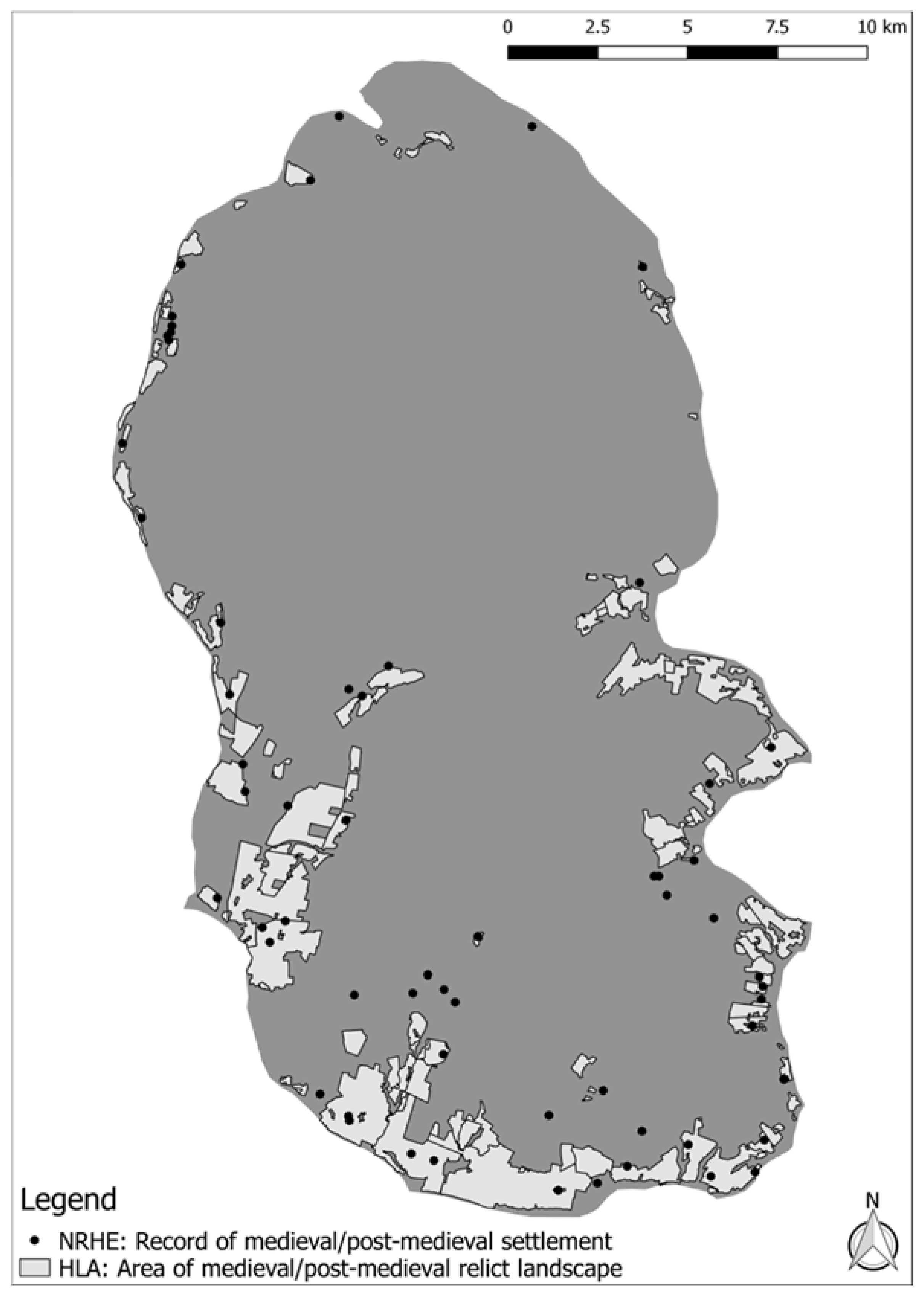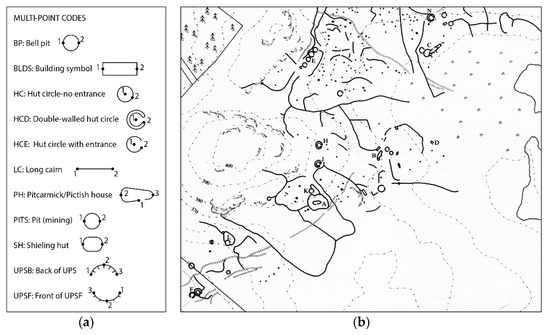 Figure 4.
The use of simple codes for landscape mapping at 1:10,000 scale was designed to help expedite rapid coverage, as illustrated by an extract from a field reference sheet (
a
). However, a clear tendency can be identified towards mapping in more detail, with a shift in survey specification, sometimes underpinned by an implicit assumption that more detail is automatically 'better' illustrated (
b
) by an extract from mapping in north-east Perthshire [
31
]). © Historic Environment Scotland.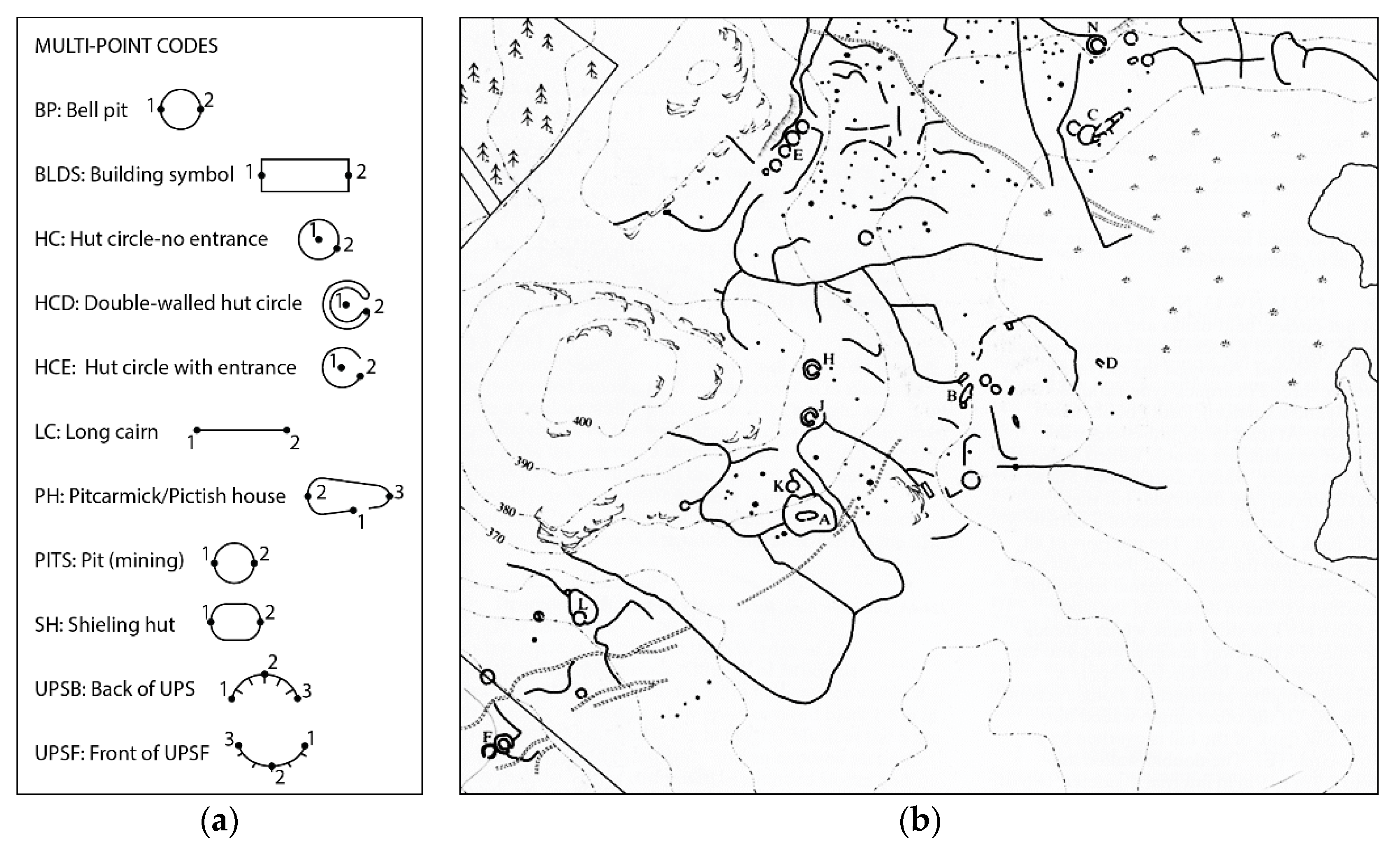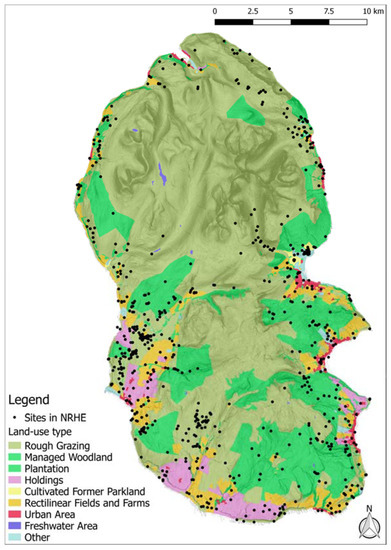 Figure 5. The distribution of the archaeological sites known on Arran before the recent HES survey, shown against a land use character map superimposed on a terrain model. © Historic Environment Scotland (Sources: NRHE, HLA and airborne laser scanning (ALS)).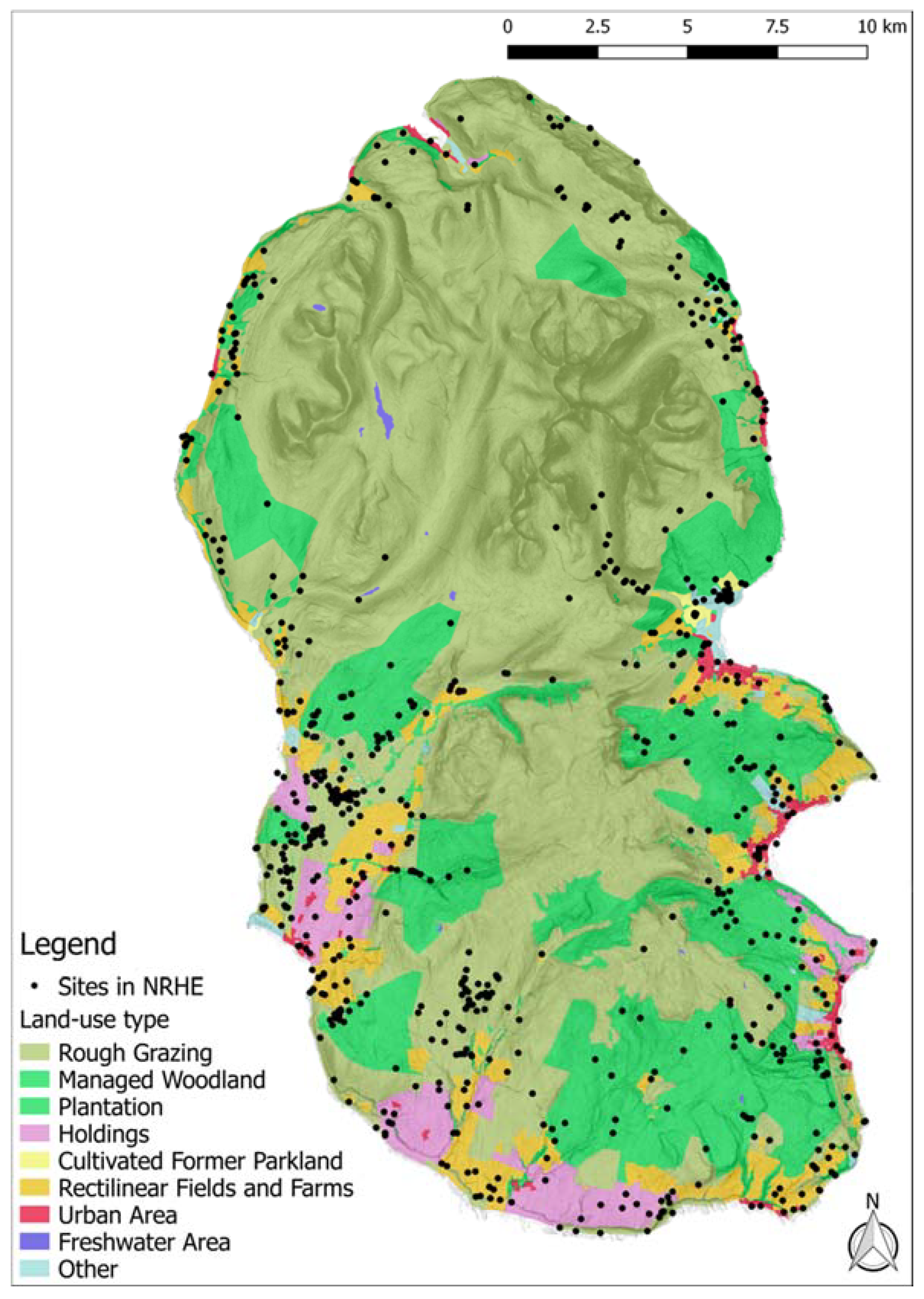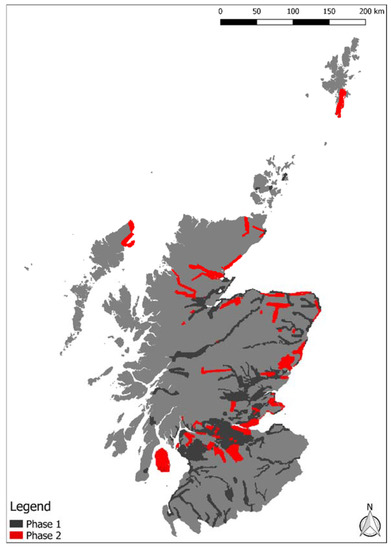 Figure 6. Scottish Public Sector ALS coverage as of July 2018. Arran is the biggest island fully covered by ALS data. © Historic Environment Scotland.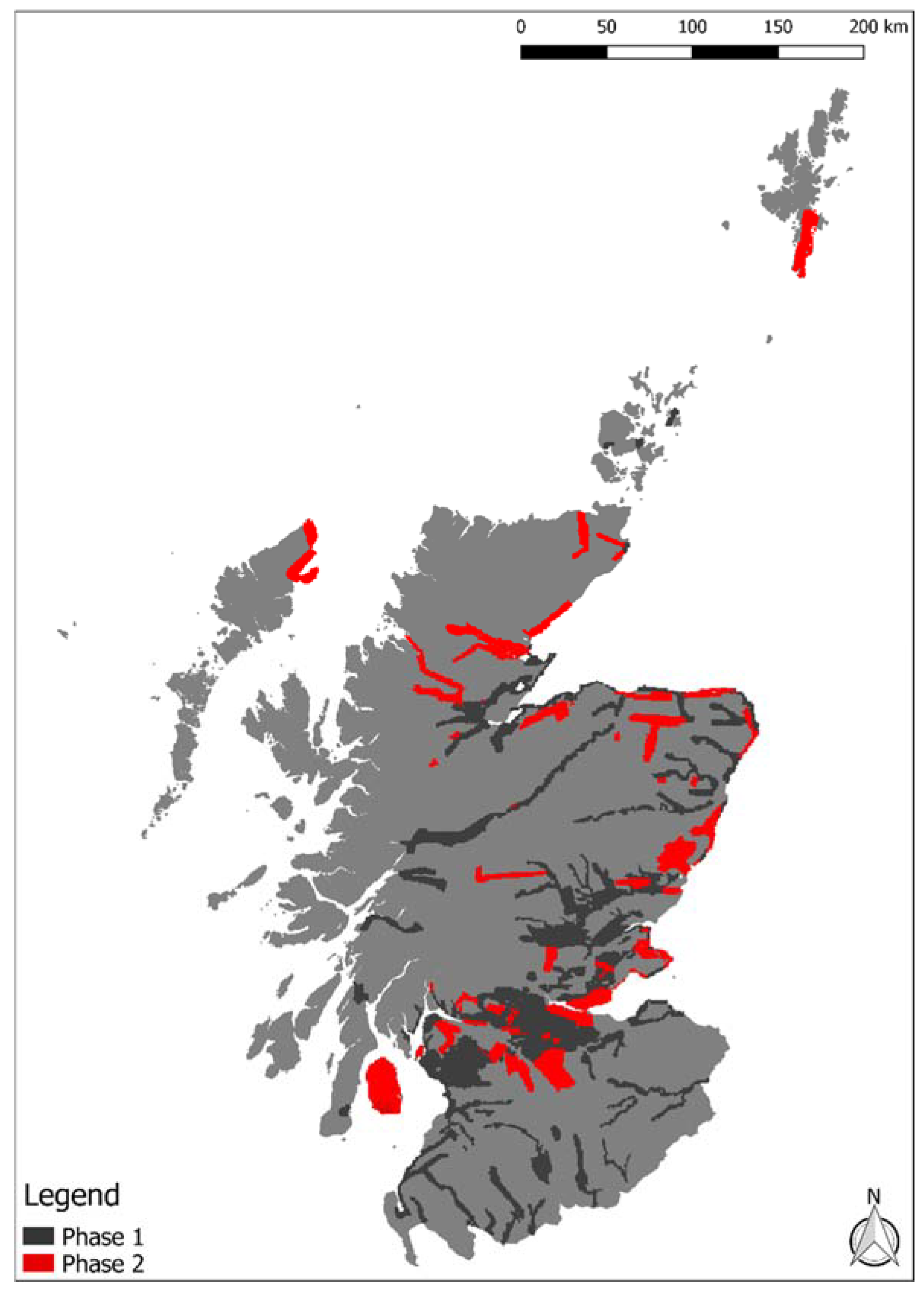 Figure 7. An example of the results of desk-based interpretation of ALS derivatives (1–the highest level of confidence) superimposed over a multi-direction hill-shade visualisation. Note the differences between the outputs from three different interpreters (A, B, C). While some archaeological features were identified by a single person, others were recognized by many. In the latter case, a single monument might be dealt with differently by different interpreters including: (a) with a varied level of confidence; (b) with a variable extent; (c) by including nearby features and thus creating large polygons or by drawing multiple smaller outlines; and (d), in some cases where the same archaeological feature was identified with a similar extent by two or more observers, with different classifications. Thus, a hut circle, as interpreted by one person, could be a shieling according to another. Additionally, while some interpreters used a detailed description, others described the same features using more general terms. This provides an insight into the variability across different operators in interpreting the same datasets. © Historic Environment Scotland.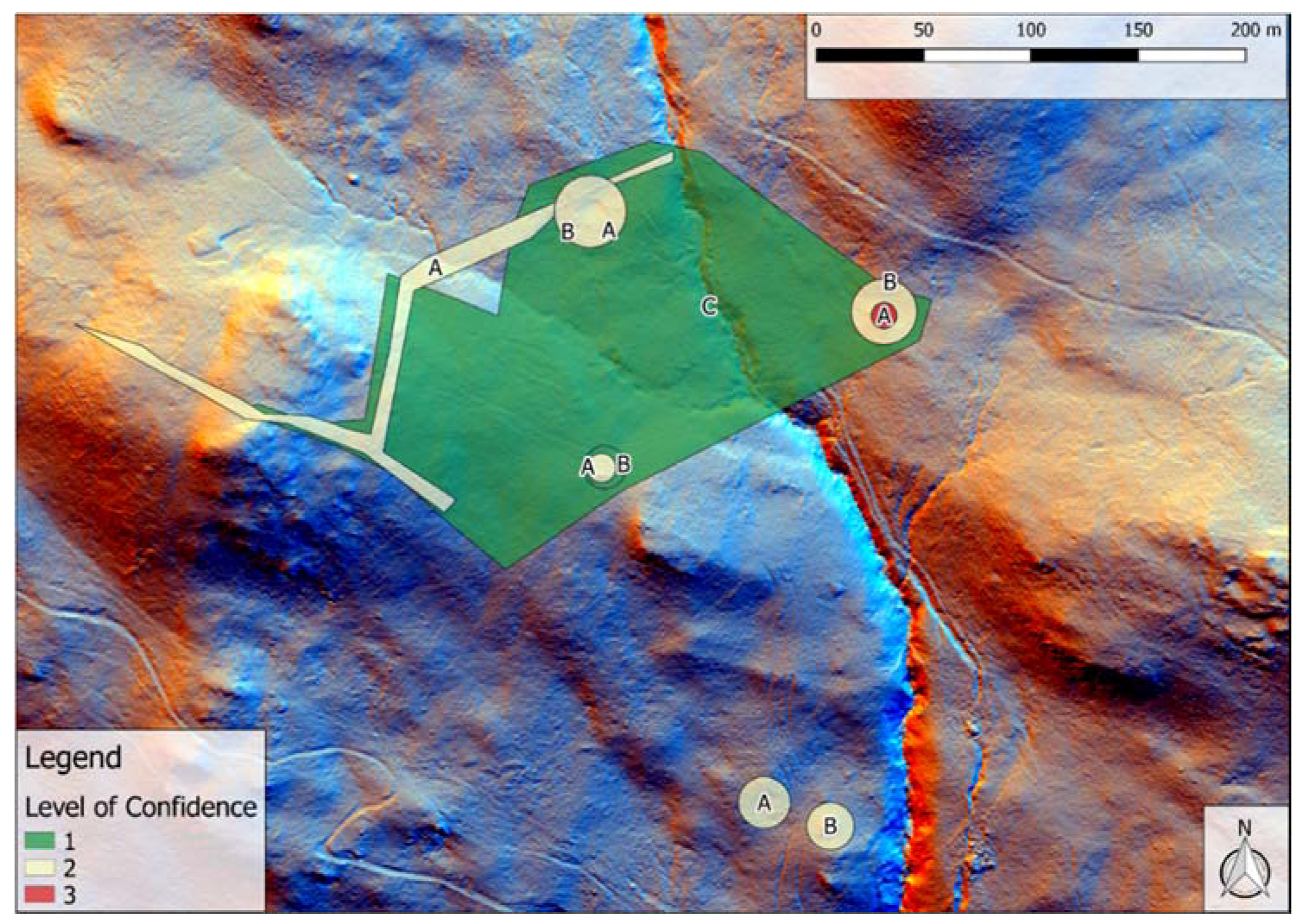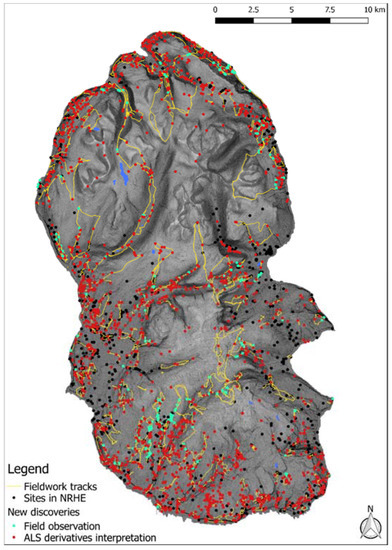 Figure 8. The distribution of archaeological sites identified during the project, shown against features known before the survey and fieldwork tracks superimposed on a terrain model. This map does not show large areas of dense coniferous plantations, within which reconnaissance was limited to gaps in the forest, while many of the mountainous areas in the north were judged to be beyond the likely limit of surviving archaeological remains. Glen Rosa, the L-shaped trough valley in the northeast, was covered without a personal GPS unit and thus does not show any track. © Historic Environment Scotland (Sources: NRHE and ALS).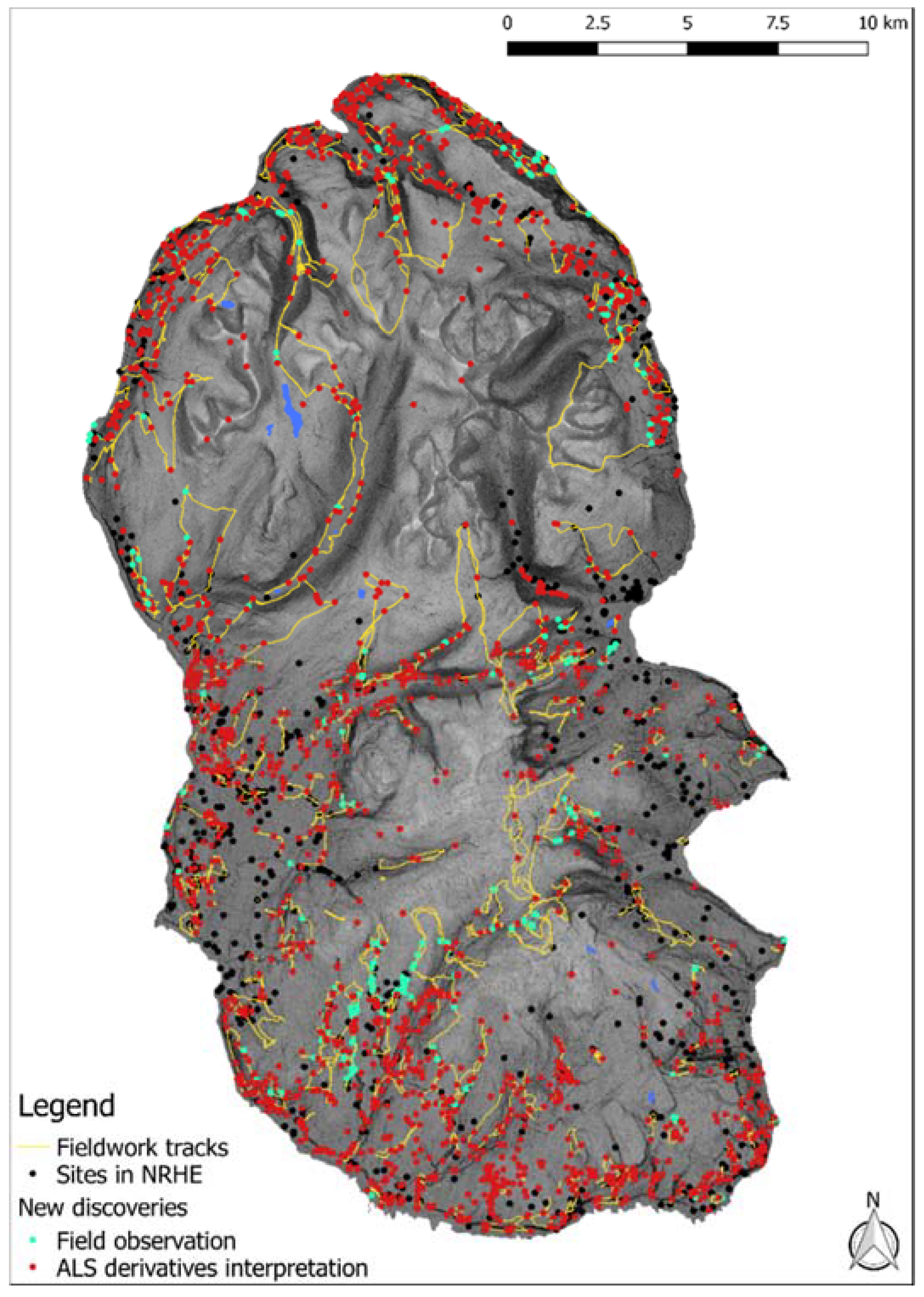 Table 1. Three sets of DTM visualisations, developed by Žiga Kokalj (1, 2) and, Łukasz Banaszek (3), were used as the primary source for the desk-based interpretation.
Stack No.
Visualisations Stacked
Transparency (%)
1
Sky-view Factor (Radius–5 m; Directions–16)
70
Slope
80
Multiple Hill-shade (Sun elevation 35 deg.; Red–band 14, Green–band 2, Blue–band 4)
0
2
Sky-view Factor (Radius–5 m; Directions–16)
25
Openness-Positive (Radius–5 m; Directions–16)
50
Slope
50
Hill-shade (Sun elevation 35 deg.; Sun azimuth–315 deg.)
0
3
DTM colour values
80
Local Dominance M10-20 DI1 A15 OH1.7
30
Hill-shade (Sun elevation 35 deg.; Sun azimuth–315 deg.)
0

© 2018 by the authors. Licensee MDPI, Basel, Switzerland. This article is an open access article distributed under the terms and conditions of the Creative Commons Attribution (CC BY) license (http://creativecommons.org/licenses/by/4.0/).