Review of Sensor Technologies in Animal Breeding: Phenotyping Behaviors of Laying Hens to Select Against Feather Pecking
1
Animal Breeding and Genomics, Wageningen University & Research, 6700 AH Wageningen, The Netherlands
2
Department of Animals in Science and Society, Faculty of Veterinary Medicine, Utrecht University, 3508 TD Utrecht, The Netherlands
3
Animal Behavior and Welfare Group, Department of Animal Science, Michigan State University, East Lansing, MI 48824, USA
4
Department Biosystems and Technology, Swedish University of Agricultural Sciences, 230 53 Alnarp, Sweden
5
Center for Proper Housing: Poultry and Rabbits University of Bern, CH 3052 Zollikofen, Switzerland
6
Institute of Animal Science, University of Hohenheim, 70599 Stuttgart, Germany
7
Adaptation Physiology Group, Wageningen University & Research, 6700 AH Wageningen, The Netherlands
8
Behavioural Ecology Group, Wageningen University & Research, 6700 AH Wageningen, The Netherlands
9
Institute for Agricultural and Fisheries Research (ILVO), Animal Sciences Unit, 9090 Melle, Belgium
10
M3-BIORES, Division Animal and Human Health Engineering, Department of Biosystems, KU Leuven, B-3001 Heverlee, Belgium
11
Functional Breeding Group, Department of Animal Sciences, Georg-August University, 37077 Göttingen, Germany
12
Cobb Europe, 5831 GH Boxmeer, The Netherlands
13
Hendrix Genetics Research, Technology & Services B.V., 5830 AC Boxmeer, The Netherlands
*
Author to whom correspondence should be addressed.
Received: 28 February 2019 / Revised: 15 March 2019 / Accepted: 18 March 2019 / Published: 22 March 2019
Simple Summary
The European Cooperation in Science and Technology (COST) Action GroupHouseNet aims to provide synergy among scientists to prevent damaging behavior in group-housed pigs and laying hens. One goal of this network is to determine how genetic and genomic tools can be used to breed animals that are less likely to perform damaging behavior on their pen-mates. In this review, the focus is on feather-pecking behavior in laying hens. Reducing feather pecking in large groups of hens is a challenge, because it is difficult to identify and monitor individual birds. However, current developments in sensor technologies and animal breeding have the potential to identify individual animals, monitor individual behavior, and link this information back to the underlying genotype. We describe a combination of sensor technologies and "-omics" approaches that could be used to select against feather-pecking behavior in laying hens.
Damaging behaviors, like feather pecking (FP), have large economic and welfare consequences in the commercial laying hen industry. Selective breeding can be used to obtain animals that are less likely to perform damaging behavior on their pen-mates. However, with the growing tendency to keep birds in large groups, identifying specific birds that are performing or receiving FP is difficult. With current developments in sensor technologies, it may now be possible to identify laying hens in large groups that show less FP behavior and select them for breeding. We propose using a combination of sensor technology and genomic methods to identify feather peckers and victims in groups. In this review, we will describe the use of "-omics" approaches to understand FP and give an overview of sensor technologies that can be used for animal monitoring, such as ultra-wideband, radio frequency identification, and computer vision. We will then discuss the identification of indicator traits from both sensor technologies and genomics approaches that can be used to select animals for breeding against damaging behavior.
View Full-Text
►

▼

Show Figures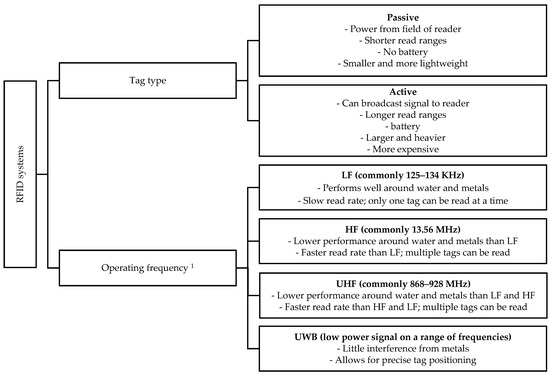 Figure 1
This is an open access article distributed under the
Creative Commons Attribution License
which permits unrestricted use, distribution, and reproduction in any medium, provided the original work is properly cited

MDPI and ACS Style
Ellen, E.D.; van der Sluis, M.; Siegford, J.; Guzhva, O.; Toscano, M.J.; Bennewitz, J.; van der Zande, L.E.; van der Eijk, J.A.J.; de Haas, E.N.; Norton, T.; Piette, D.; Tetens, J.; de Klerk, B.; Visser, B.; Rodenburg, T.B. Review of Sensor Technologies in Animal Breeding: Phenotyping Behaviors of Laying Hens to Select Against Feather Pecking. Animals 2019, 9, 108.
Show more citation formats
Show less citations formats
Note that from the first issue of 2016, MDPI journals use article numbers instead of page numbers. See further details
here
.