Quality of Adherence to the ARRIVE Guidelines in the Material and Methods Section in Studies Where Swine Were Used as Surgical Biomodels: A Systematic Review (2013–2018)
1
Department of Pathology, School of Veterinary Medicine and Animal Science, University of São Paulo, 05508-270 São Paulo, Brazil
2
Laboratorio de Docencia en Cirugía y Cáncer (DCLab), University of Costa Rica, 10501 San José, Costa Rica
3
Laboratory of Experimental and Comparative Pathology (LAPECOM), Biology School, University of Costa Rica, 10501 San José, Costa Rica
*
Author to whom correspondence should be addressed.
Received: 30 September 2019 / Revised: 24 October 2019 / Accepted: 28 October 2019 / Published: 11 November 2019
Simple Summary
Through a systematic review of reports where swine were used as animal biomodels for testing or researching new surgical techniques, we sought to determine the quality of the report of the methodologies carried out on the basis of the ARRIVE guidelines (Animal Research: Reporting of In Vivo Experiments) in a total of 108 studies from 2013 to 2018. In a large percentage of the articles, the information presented in the methodology of the studies showed incomplete data according to the ARRIVE guidelines recommendations for reporting the use of animals. There was a strong focus on descriptions of surgical techniques; however, sample size calculation, description of maintenance conditions, animal handling, and anesthetic and pain management protocols used were not very detailed. This could lead to the inability of others to replicate the described experiments. For this reason, we encourage authors to implement the ARRIVE guidelines to improve the quality of scientific reports and ensure animal welfare.
Over the last two decades, pigs have become animal biomodels widely used for the investigation and practice of surgical techniques because of their great physiological and anatomical similarities to humans. Even though many of these studies must be carried out later in humans, the description of basic information is limited, making exact repetitions of the reported experimental methods impossible. In this review, 108 studies from 2013 to 2018 were considered to determine the quality of adherence to the ARRIVE guidelines in the reports of the methodologies. The majority of the studies lacked the details recommended in the ARRIVE guidelines regarding data directly related to the welfare of animals undergoing surgery and those about anesthetic protocols and analgesics. Information related to sample size calculation and housing and husbandry conditions was also very limited. We believe that the ARRIVE guidelines are an excellent tool for good-quality reporting. We encourage scientists to consistently use them as a tool to improve the quality of their scientific reports and, consequently, ensure animal welfare.
View Full-Text
►

▼

Show Figures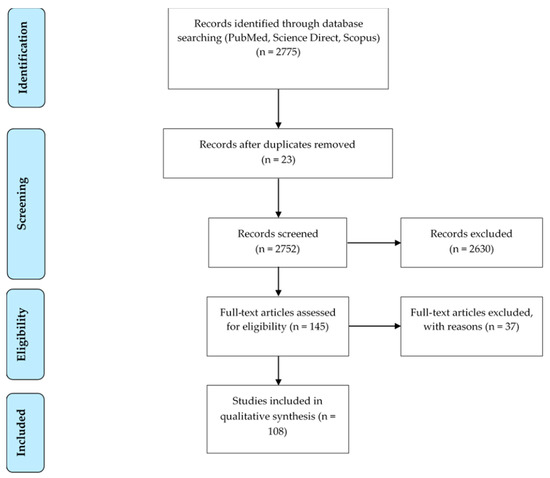 Figure 1
This is an open access article distributed under the
Creative Commons Attribution License
which permits unrestricted use, distribution, and reproduction in any medium, provided the original work is properly cited

MDPI and ACS Style
Alemán-Laporte, J.; Alvarado, G.; SA Garcia-Gomes, M.; Fonseca Brasil Antiorio, A.T.; Zúñiga-Montero, M.; Cabrera Mori, C.M. Quality of Adherence to the ARRIVE Guidelines in the Material and Methods Section in Studies Where Swine Were Used as Surgical Biomodels: A Systematic Review (2013–2018). Animals 2019, 9, 947.
Show more citation formats
Show less citations formats
Note that from the first issue of 2016, MDPI journals use article numbers instead of page numbers. See further details
here
.