Transferrin Identification in Sterlet (
Acipenser ruthenus

) Reproductive System

1

South Bohemian Research Center of Aquaculture and Biodiversity of Hydrocenoses, Research Institute of Fish Culture and Hydrobiology, Faculty of Fisheries and Protection of Waters, University of South Bohemia in Ceske Budejovice, Zatisi 728/II, 389 25 Vodnany, Czech Republic

2

Sino-Czech Joint Laboratory of Fish Conservation and Biotechnology: Key Laboratory of Freshwater Biodiversity Conservation, Ministry of Agriculture of China, Yangtze River Fisheries Research Institute, Chinese Academy of Fishery Sciences, Wuhan 430223, China

3

Institute of Chemistry, Faculty of Science, University of South Bohemia in Ceske Budejovice, Branisovska 1760, 37005 Ceske Budejovice, Czech Republic

4

Biology Centre of Academy of Sciences of the Czech Republic, Institute of Parasitology, Branisovska 31, 37005 Ceske Budejovice, Czech Republic

5

Marine College, Shandong University (Weihai), Weihai 264209, Shandong, China

*

Author to whom correspondence should be addressed.

Received: 29 August 2019 / Revised: 22 September 2019 / Accepted: 24 September 2019 / Published: 30 September 2019
Simple Summary
Sturgeon is an ancient and unique fish species. Most of sturgeon are listed as critically endangered species due to habitat alteration and overharvesting. Study of sturgeon reproductive system and sperm is important for aquaculture and conservation programs. Transferrin is recognized as a multiple task protein, positively correlated with spermatogenesis and sperm quality. Thus, we tried to detect transferrin in spermiating and out-of-spawning sterlet reproductive organs and sperm. Two transferrin genes, serotransferrin and melanotransferrin, have been identified in reproductive organs of sterlet males. The serotransferrin was expressed higher in reproductive organs of spermiating than out-of-spawning sterlet males. Furthermore, transferrin was detected in sterlet seminal plasma. This information contributes to the existing information on the variability of transferrin proteins and the potential role of transferrin in chondrostean fishes.
Transferrins are a superfamily of iron-binding proteins and are recognized as multifunctional proteins. In the present study, transcriptomic and proteomic methods were used to identify transferrins in the reproductive organs and sperm of out-of-spawning and spermiating sterlet (
Acipenser ruthenus
) males. The results showed that seven transferrin transcripts were identified in the transcriptome of sterlet, and these transcripts were qualified as two different transferrin genes, serotransferrin and melanotransferrin, with several isoforms present for serotransferrin. The relative abundance of serotransferrin isoforms was higher in the kidneys and Wolffian ducts in the spermiating males compared to out-of-spawning males. In addition, transferrin was immunodetected in sterlet seminal plasma, but not in sterlet spermatozoa extract. Mass spectrometry identification of transferrin in seminal plasma but not in spermatozoa corroborates immunodetection. The identification of transferrin in the reproductive organs and seminal plasma of sterlet in this study provides the potential function of transferrin during sturgeon male reproduction.
View Full-Text
►

▼

Show Figures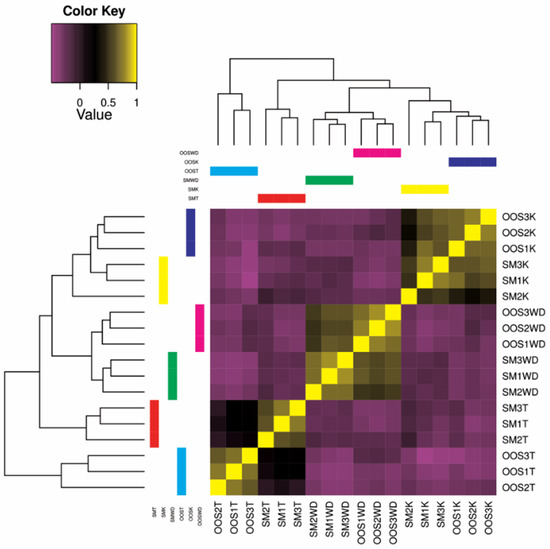 Figure 1
This is an open access article distributed under the
Creative Commons Attribution License
which permits unrestricted use, distribution, and reproduction in any medium, provided the original work is properly cited

MDPI and ACS Style
Xin, M.; Vechtova, P.; Shaliutina-Kolesova, A.; Fussy, Z.; Loginov, D.; Dzyuba, B.; Linhart, O.; Boryshpolets, S.; Rodina, M.; Li, P.; Loginova, Y.; Sterba, J. Transferrin Identification in Sterlet (Acipenser ruthenus) Reproductive System. Animals 2019, 9, 753.
Show more citation formats
Show less citations formats
Note that from the first issue of 2016, MDPI journals use article numbers instead of page numbers. See further details
here
.