Milk Products from Minor Dairy Species: A Review
1
Department of Soil, Plant and Food Sciences (DiSSPA), University of Bari, Via Amendola 165/A, 70126 Bari, Italy
2
Department of Agricultural and Environmental Sciences (DiSAAT) Via Amendola 165/A, 70126 Bari, Italy
3
Department of Veterinary Science (DSMV), University of Parma, Via del Taglio 10, 43126 Parma, Italy
4
School of Animal and Range Sciences, Haramaya University, P.O. Box 138, Dire Dawa 3000, Ethiopia
*
Author to whom correspondence should be addressed.
Received: 26 June 2020 / Revised: 13 July 2020 / Accepted: 22 July 2020 / Published: 24 July 2020
Simple Summary
Dairy products represent an important food source for worldwide people. The milk used for their manufacturing is mostly supplied from the four major ruminant species (cow, goat, sheep, and buffalo), on which the research has been focused for long time. In recent years, the social transformation underway in poor and developing countries, climatic changes, and increased attention to animal welfare are shining a light on some minor animal species that have a "local dairy importance" such as equines, camels, and yaks. Even though not specifically reared for milk production, they are sometimes regularly milked for the manufacturing of a series of dairy products such as fermented milk, cheese, butter, and other fat- and non-fat-based specialties. The investigations on their manufacturing processes, and on their chemical-nutritional and microbiological properties, are now rapidly increasing, and a robust set of scientific data is beginning to form. These information will help to improve the quality of these products and to spread the knowledge about them all over the world. In the near future, they could represent a source of innovative and functional foods for a wider number of people, supplying an income to farmers and enhancing food biodiversity.
Milk processing is one of the most ancient food technologies, dating back around 6000 BC. The majority of dairy products are manufactured from cows, buffaloes, goats, and sheep; their production technologies are mostly standardized and have been widely investigated. Milk and dairy products from minor species are less important under the economic point of view, but they play a fundamental social role in many marginal and poor areas. Due to scarce interest of the dairy industry, their technological characteristics and related issues have been investigated less. Recently, the increasing interest toward ethnic foods and food biodiversity is helping these minor products to emerge from the "darkness" in which they have remained for long time. Some of them are increasingly seen as useful for the valorization of marginal areas, while others are recognized as innovative or healthy foods. The present review aims to resume the most recent knowledge about these less-known dairy products. The first part summarizes the main technological properties of equine, camel, and yak milk with a view to processing. The second is a survey on the related dairy products, both the traditional ones that have been manufactured for a long time and those that have been newly developed by food researchers.
View Full-Text
►

▼

Show Figures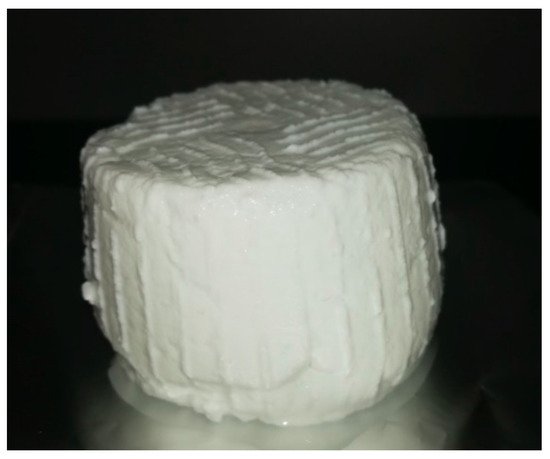 Figure 1
This is an open access article distributed under the
Creative Commons Attribution License
which permits unrestricted use, distribution, and reproduction in any medium, provided the original work is properly cited

MDPI and ACS Style
Faccia, M.; D'Alessandro, A.G.; Summer, A.; Hailu, Y. Milk Products from Minor Dairy Species: A Review. Animals 2020, 10, 1260. https://doi.org/10.3390/ani10081260
AMA Style
Faccia M, D'Alessandro AG, Summer A, Hailu Y. Milk Products from Minor Dairy Species: A Review. Animals. 2020; 10(8):1260. https://doi.org/10.3390/ani10081260
Chicago/Turabian Style
Faccia, Michele; D'Alessandro, Angela G.; Summer, Andrea; Hailu, Yonas. 2020. "Milk Products from Minor Dairy Species: A Review" Animals 10, no. 8: 1260. https://doi.org/10.3390/ani10081260
Note that from the first issue of 2016, MDPI journals use article numbers instead of page numbers. See further details
here
.