Open Access This article is
freely available
re-usable
Article
Nonlinearities in Control Description and Design of an Electro Hydraulic Actuator for Flexible Nozzle Thrust Vector Control
1
PPT-Engineering, 11000 Belgrade, Serbia
2
The Faculty of Mechanical and Civil Engineering in Kraljevo, University of Kragujevac, 36000 Kraljevo, Serbia
3
Faculty of Mechanical Engineering, University of Belgrade, 11000 Belgrade, Serbia
*
Author to whom correspondence should be addressed.
Received: 6 November 2017 / Accepted: 6 March 2018 / Published: 4 April 2018
Abstract
:
This paper presents all the significant nonlinearities that exist in the description of an electro hydraulic actuator for flexible nozzle thrust vector control. Starting from practical possibilities of the theory of a nonlinear system (which are based on the analyses of one nonlinearity or one equivalent nonlinearity in the proximity of the linear description of an actuator), this paper explores the possibilities of additional analyses of a nonlinear electro hydraulic actuator for flexible nozzle thrust vector control. These explored possibilities can provide information that is useful for the design of the control algorithm, as well as for the general design of a flexible nozzle and actuator system.
Keywords:
electro-hydraulic actuator; flexible-nozzle; thrust vector control
Author Contributions
Dragan Nauparac and Marko Milos conceived and designed the experiments; Dragan Nauparac performed the experiments; Dragan Nauparac and Dragan Prsic analyzed the data; Dragan Prsic contributed reagents/materials/analysis tools; Dragan Nauparac wrote the paper.
Conflicts of Interest
The authors declare no conflict of interest.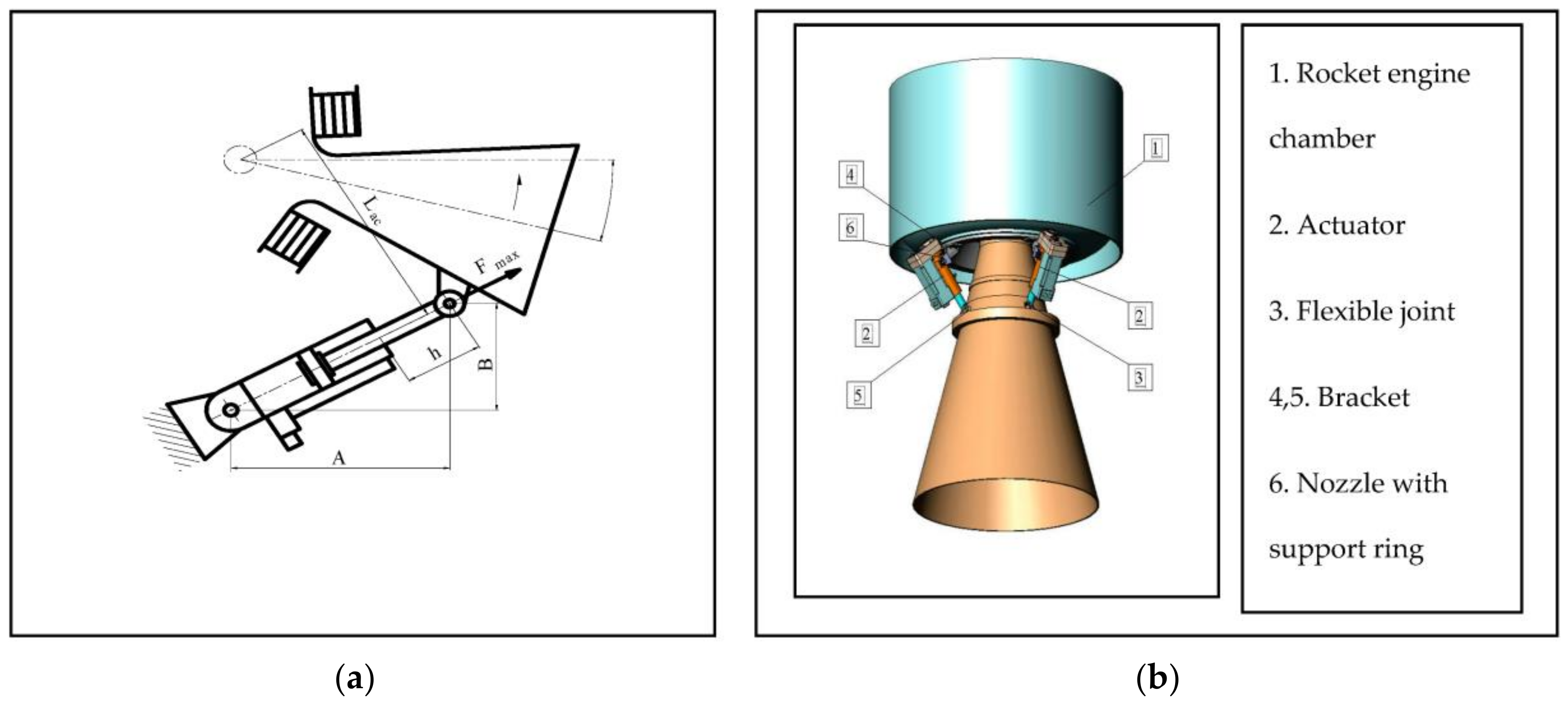 Figure 2.
Actuator in the rocket control structure. where:
K
—gain,
Kα
—feedback gain, —transfer function of rocket,
β
—control position, Δ—dead band value.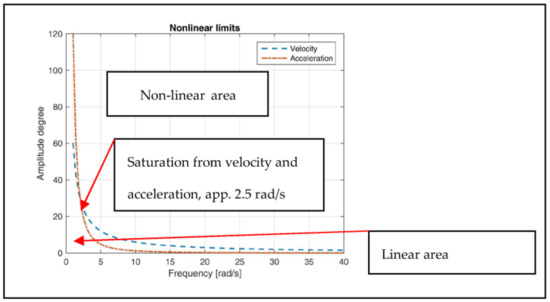 Figure 4. Diagram that shows frequency and amplitude dependency and manifestation of system's non-linear nature and saturation from velocity and acceleration.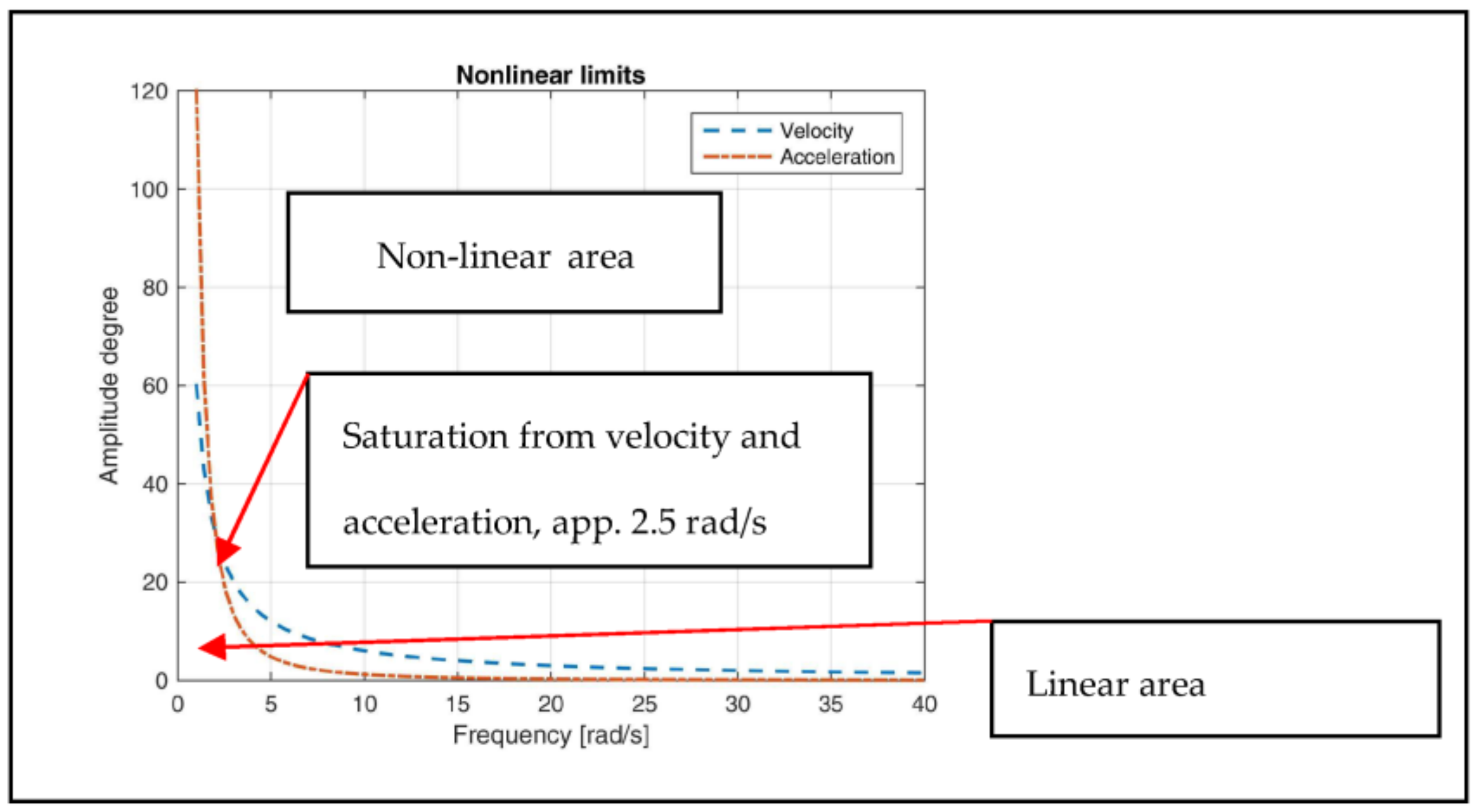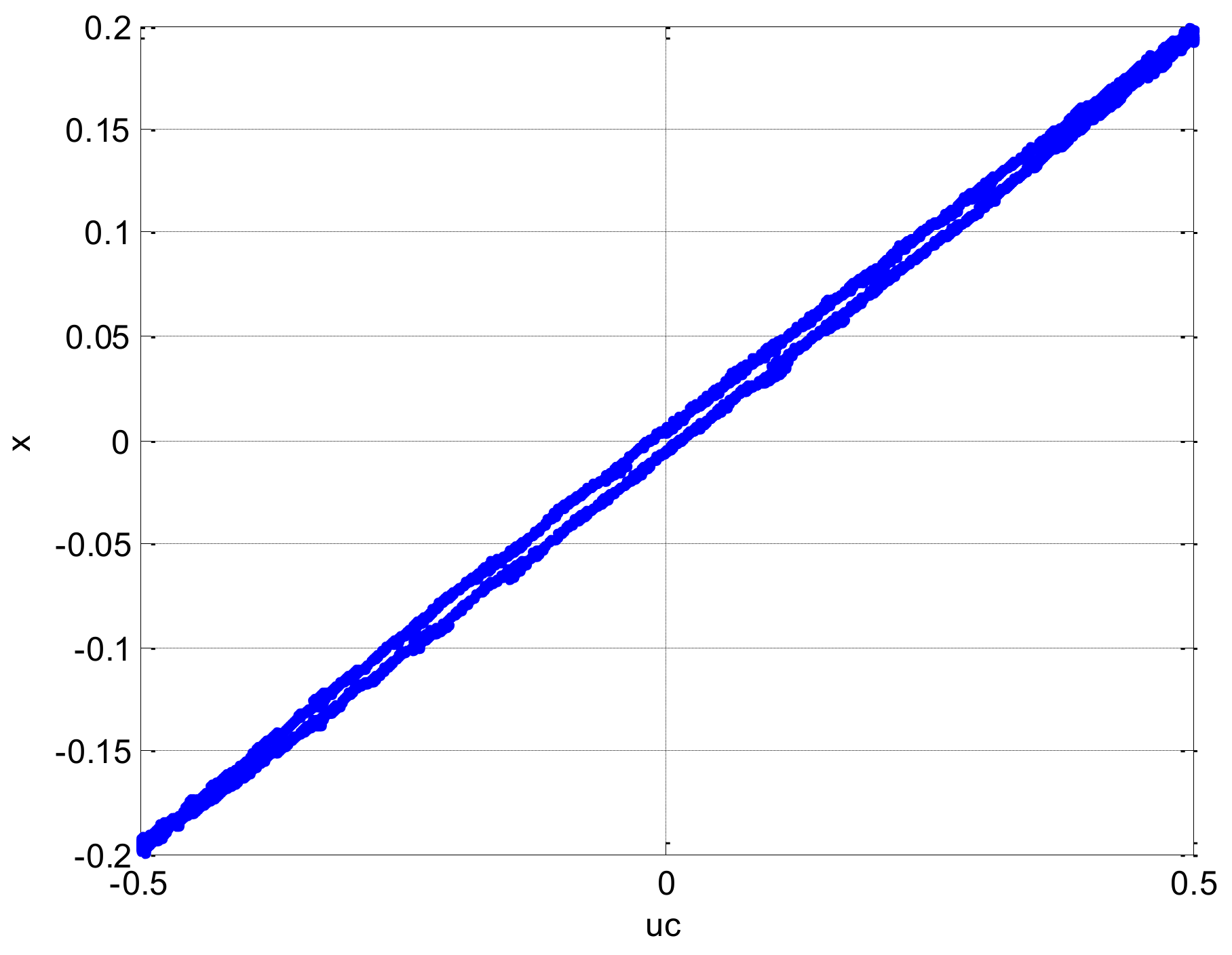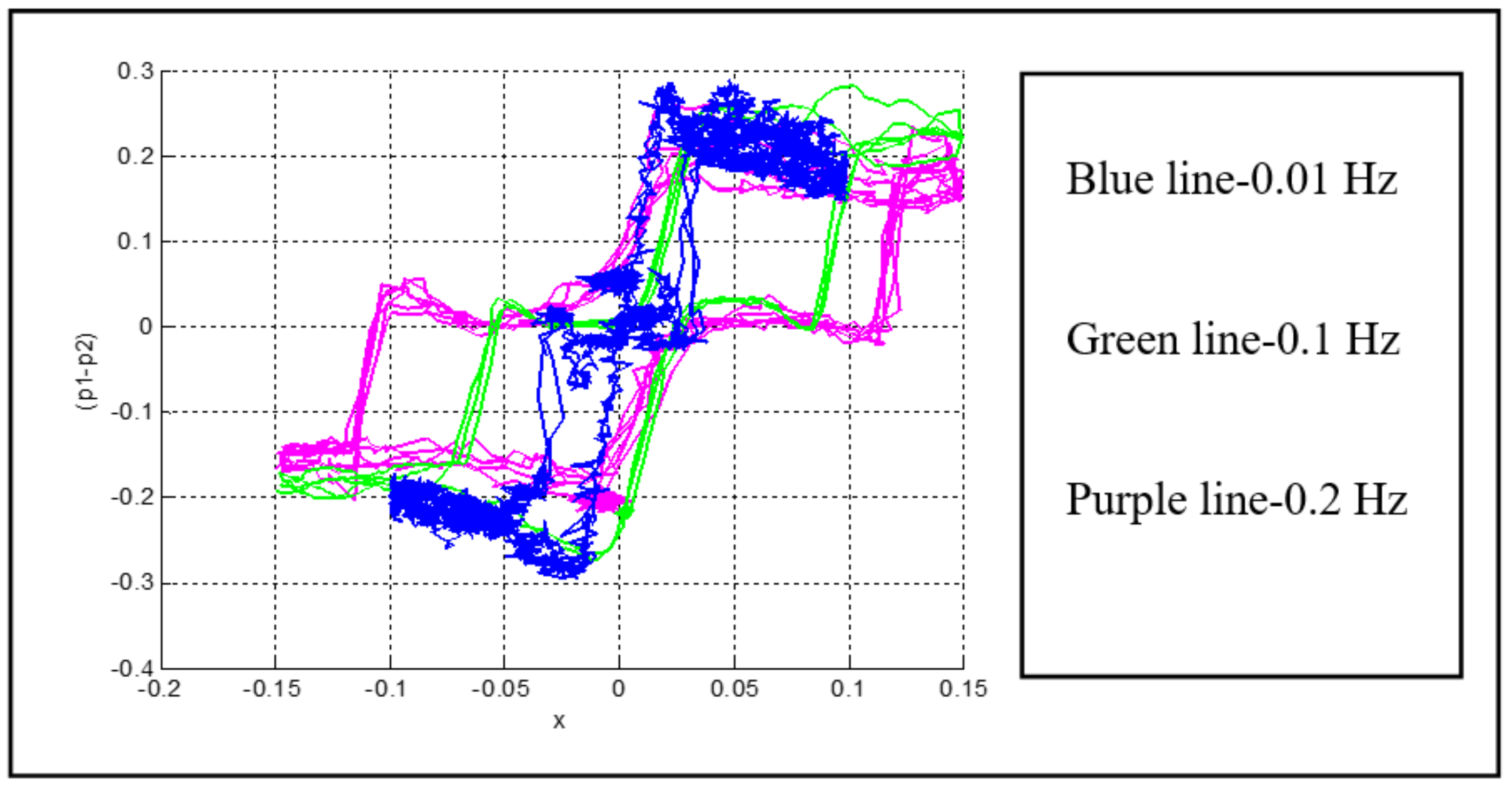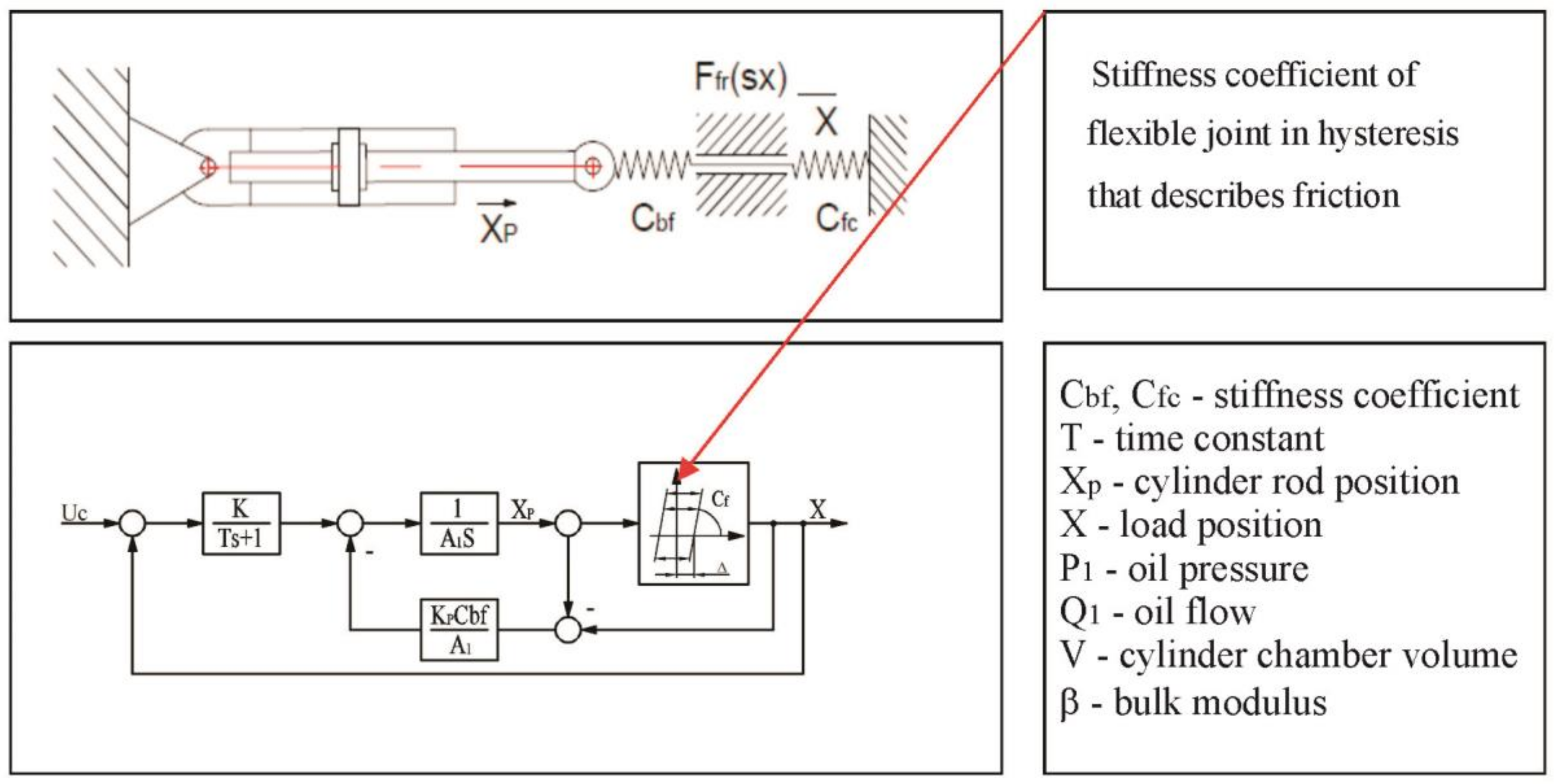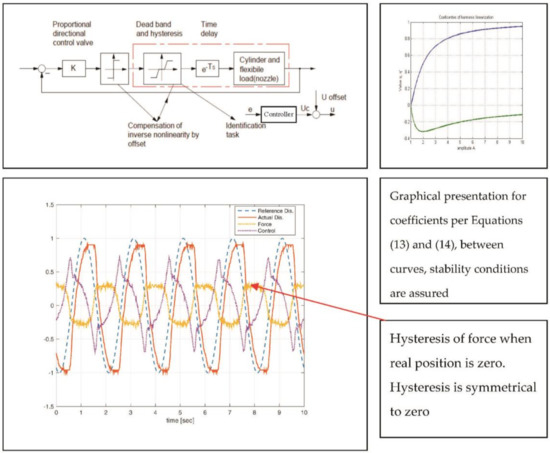 Figure 8.
Behavior of flexible joint with control offset (0.080 V,
K
= 1), control per position, elastic and inertial loads.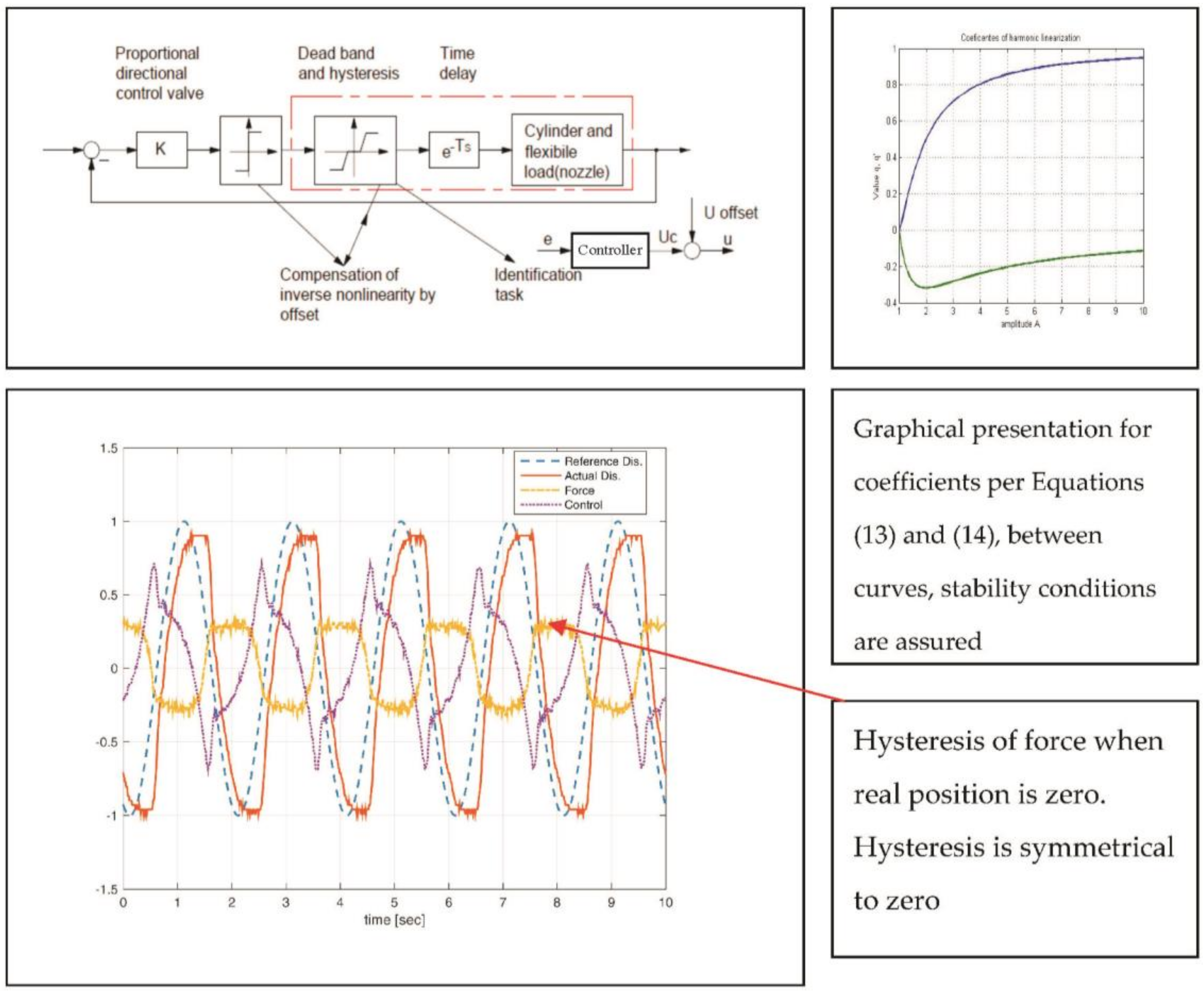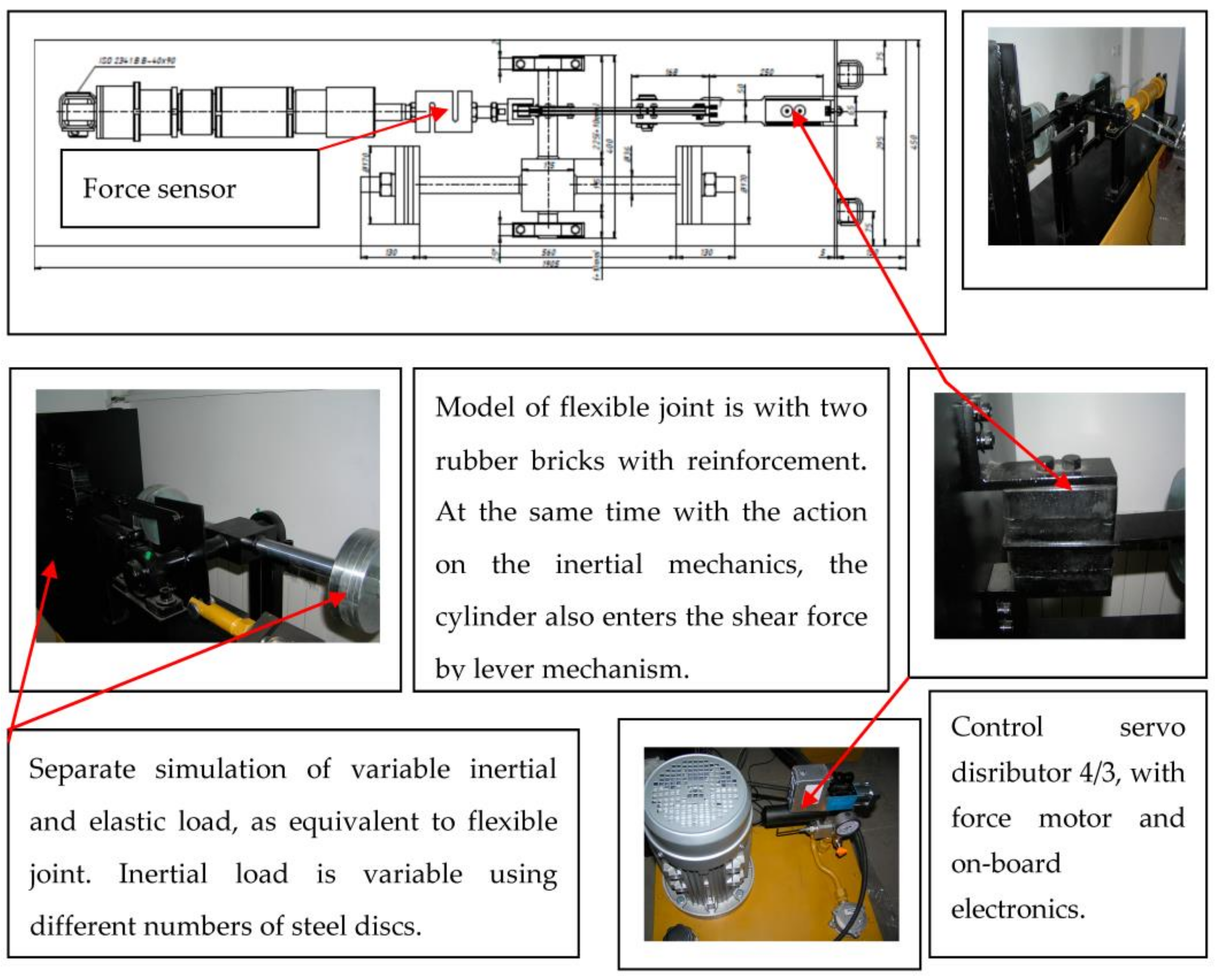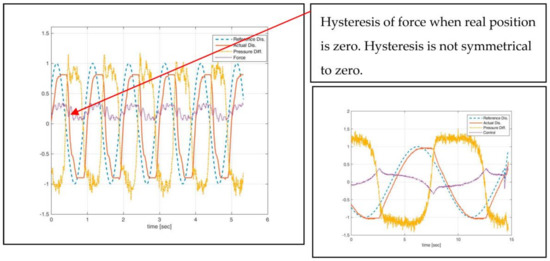 Figure 10.
Behavior of flexible joint (model) without control offset, 2 Hz (±1 V),
K
= 1, input signal and friction in model of flexible joint.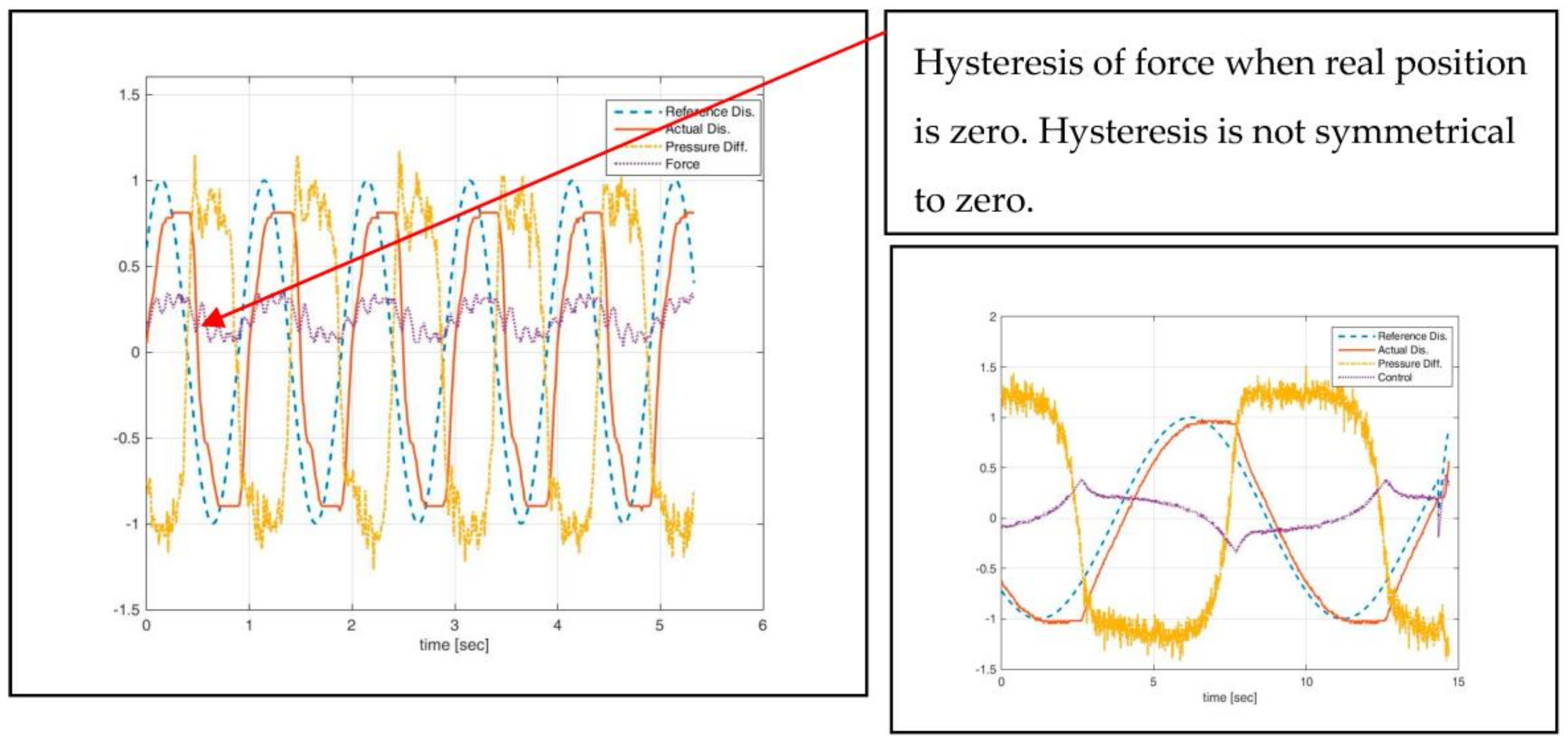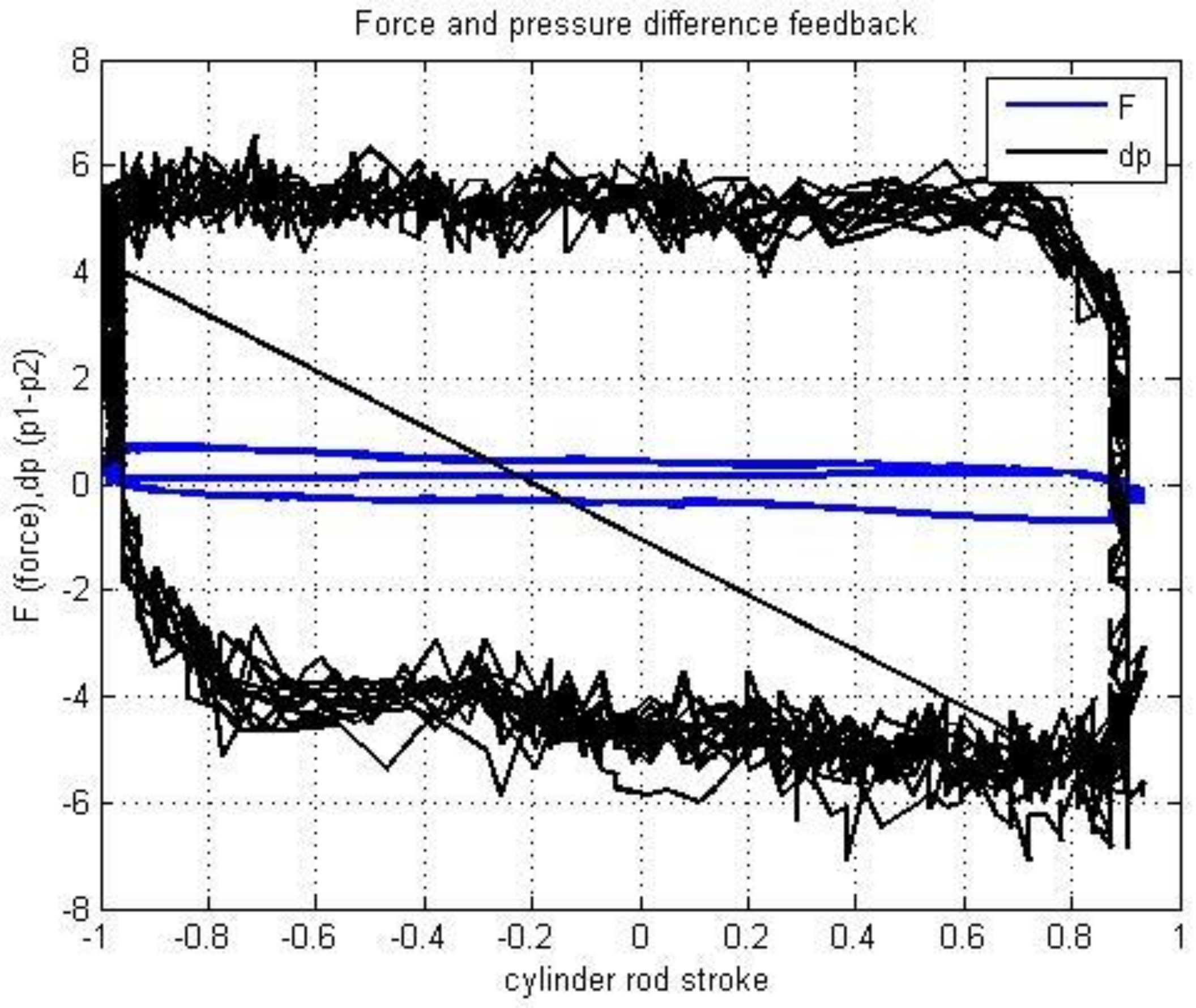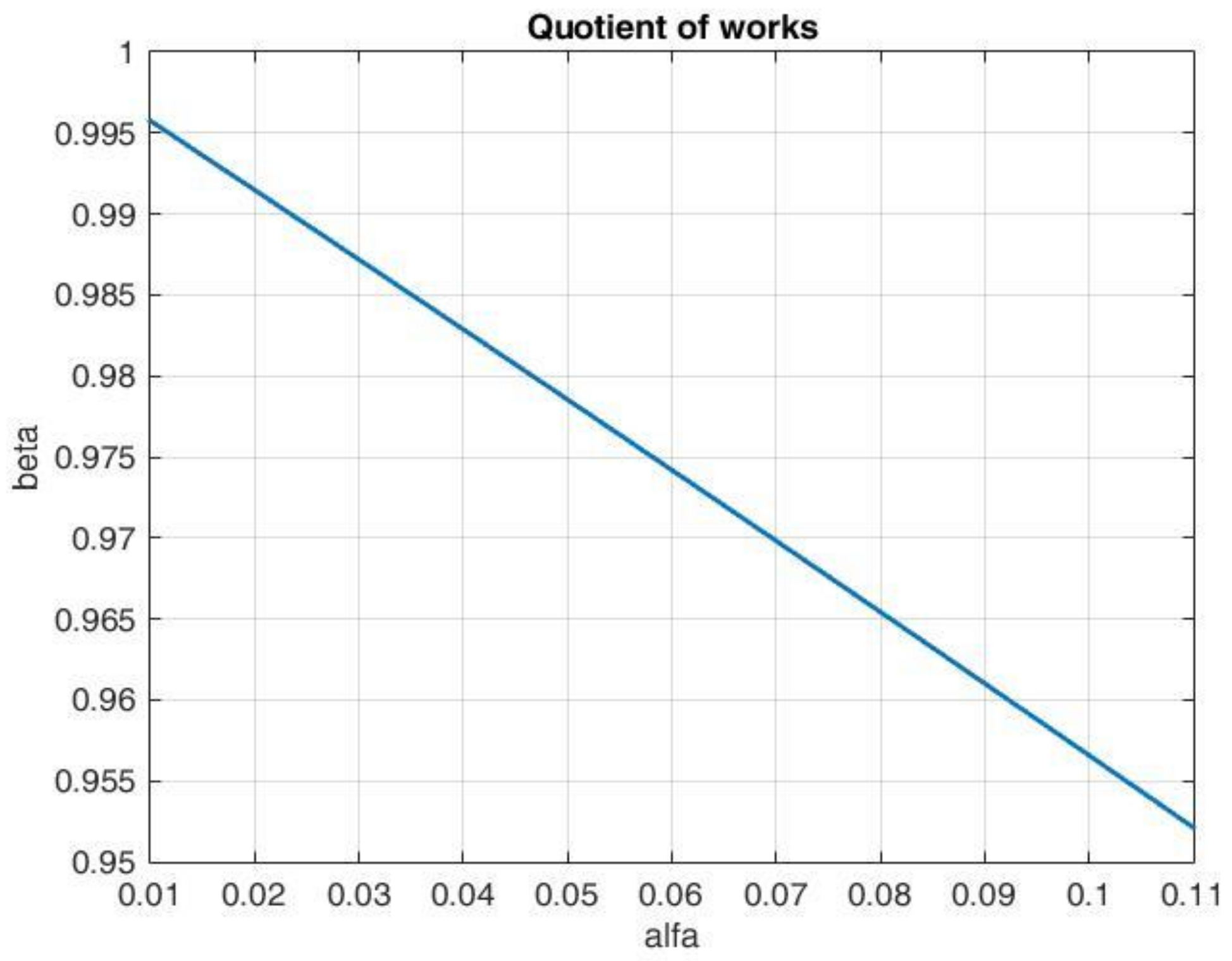 © 2018 by the authors. Licensee MDPI, Basel, Switzerland. This article is an open access article distributed under the terms and conditions of the Creative Commons Attribution (CC BY) license (http://creativecommons.org/licenses/by/4.0/).