Open Access This article is
freely available
re-usable
Article
How do Lesbian, Gay and Bisexual Teachers Experience UK Rural School Communities?
Faculty of Health, Education, Medicine and Social Care, Anglia Ruskin University, Chelmsford CM1 1SQ, UK
Received: 29 July 2019 / Accepted: 29 August 2019 / Published: 31 August 2019
Abstract
:
This article examines how lesbian, gay and bisexual teachers in rural schools negotiate their sexual identities within the workplace. Although there has been progress towards LGBT (lesbian, gay, bisexual and transgender) inclusion for teachers in urban and suburban schools, this article shows that their rural counterparts often experience their school communities differently. A questionnaire gathered data from school teachers in the United Kingdom identifying as LGBT. Whilst a small number of transgender, gender queer and non-binary teachers completed the questionnaire, it is important to note that these teachers taught only in urban environments. In rural schools, respondents identified only as lesbian, gay or bisexual (LGB). Therefore, LGB is used when referring to the rural respondents in this study and LGBT is used when referring generally to the lesbian, gay, bisexual and transgender community. The experiences of teachers working in rural schools were compared with those working in urban or suburban school settings. Results showed that LGB teachers in rural communities lack the opportunity to speak their identity into existence at school, and often find their personal and professional identities incompatible, leading to low self-worth, depression and anxiety. The article shows that in rural school communities, traditional and conservative rural norms and values are compelling and are often protected at the expense of creating safe and inclusive workplaces for LGB teachers.
Keywords:
school; LGBT; teachers; rural; heteronormativity; cisnormativity; inclusion
1. Introduction
This article examines how LGB (lesbian, gay or bisexual) teachers in rural schools experience their workplace. Although there has been real progress towards LGBT (lesbian, gay, bisexual and transgender) inclusion for teachers in urban and suburban schools, this article shows that their rural counterparts often experience their workplace very differently. It is important to acknowledge that lesbian, gay, bisexual, transgender and other sexual and gender minority groups are divergent and experience their lives and workplaces through a spectrum of complex and contradictory circumstances. Even though participants in this study share the same profession, their sexual and gender identities are intersected by age, race, faith, experience and socio-economic background, in addition to the geographical locations considered in this article. This article does not mean to assume that LGBT+ teachers would experience the same school community in the same way, instead it seeks to identify the experiences and challenges these teachers have common, when compared to their heterosexual and cisgendered teacher peers.
There has been an enduring culture of moral panic surrounding LGBT identities and the education of children. In 1988 in the UK, the Conservative government under Margaret Thatcher was responsible for the implementation of Section 28 of the Local Government Act (
LGA 1988
), which stated that:
A local authority shall not—(a) intentionally promote homosexuality or publish material with the intention of promoting homosexuality; (b) promote the teaching in any maintained school of the acceptability of homosexuality as a pretended family relationship.
Although Section 28 referred only to local authorities, the common belief at the time was that schools under local authority jurisdiction were indirectly bound by the same rules (
Gray 2010
). Though the Section 28 legislation was never enforced, in the 15 years between 1988 and its repeal in 2003, many LGBT teachers feared the loss of their jobs if their sexuality was revealed.
Since the repeal of Section 28, a political and cultural shift has helped to give LGBT teachers a degree of protection in the workplace. This cultural shift has emboldened some LGBT teachers in urban environments to come out in their school workplaces (
Nixon 2013
). However, their peers in rural schools do not appear as willing to disclose their sexual orientation to either their colleagues or students (
Thompson-Lee 2017
).
This article begins with a review of pertinent literature, before describing the process of collecting data from LGBT teachers. A combined results and discussion section follows before the article draws together the salient points in a conclusion.
3. Methodology
The study was predicated on a social constructivist assumption that individuals have a subjective understanding of the world in which they live and work and develop meanings from their experiences (
Creswell and Creswell 2017
). However, somewhat conversely, the aim was to design a data collection method that was anonymous and reached as many participants as possible. Therefore, a mixed methods approach to this inquiry was deployed, collecting both quantitative and qualitative data. Utilising an anonymous questionnaire hosted online, the study aimed to provide a forum, in which participants could reveal, should they wish, quite personal details about their sexual identities without the fear of being identified. The questionnaire comprised of multiple-choice, structured and unstructured questions, with each of the closed or multiple-choice questions offering participants the opportunity to explain their answer with a free text comment.
The survey was piloted by nine LGBT teachers at a professional development event and amendments were made in light of a focus group convened to receive their feedback. The revised questionnaire and accompanying participant information sheet was then hosted online and the survey link circulated via the researcher's social media links in education and within the LGBT community. The UK's leading lesbian lifestyle magazine, Diva, was asked to promote the survey via their website and magazine. It was not possible to engage an equivalent magazine or online outlet for gay men however, and this meant that considerably more lesbians than gay men completed the survey (73% compared with 23%). Paper copies of the survey were also distributed at London Pride in June 2017. In order to access the survey, the teacher respondents were actively engaged with the LGBT community either online or in the physical environment and therefore possibly more open about their sexuality than some LGBT teachers may be. It is acknowledged that this is a limitation of this article.
A set of initial questions sought to establish demographic data about the respondents. This included, key stages taught, length of time as a teacher, current role and whether the respondent's school was located in a village, town or city. The remaining questions were based around the LGBT teacher's engagement with their current school community.
In total, 105 respondents completed the questionnaire over a two-month period between April and June 2017. The demographic make-up of respondents comprised: 73% female, 23% male, 4% other (including non-binary, gender queer, transgender). 43% of respondents identified as lesbian, 30% as gay, 8% as bisexual and 18% as other (including homoflexible, queer, pansexual).
Respondents spent between 1 and 36 years in teaching with 13.5 years as the average time serving as a teacher. Additionally, 46% of the teachers surveyed had worked between 1988 and 2003, during the period of Section 28 of the Local Government Act (
LGA 1988
) which prohibited the promotion of homosexuality as a pretended family relationship. The remaining 54% of teachers commenced their careers after 2003 and so had not experienced teaching under Section 28. A total of 39% of respondents taught in the primary phase, and 58% taught in secondary schools. Other respondents taught in all-through schools or in early years.
Responses to the questionnaire were collated by the geographical location of the respondent's school (i.e., whether teachers taught in a village, town or city school). It should be noted that definitions of village, town and city schools were not provided by the researcher. The classification of schools as rural, urban or suburban was determined by the LGBT teachers themselves. Most respondents based in villages or towns taught in primary schools (52%) and most respondents in cities taught in secondary education (69%). Furthermore, 10% of village teachers who completed the questionnaire worked at faith schools compared with the 25% from towns and 25% from cities. Faith schools were predominantly Catholic or Church of England with one Islamic Sunni school. As previously stated, it is important to note that all of the respondents from rural schools self-identified as either lesbian, gay or bisexual. Those teachers identifying as transgender, gender queer or non-binary taught only in urban secondary schools. With only 105 respondents in total, it is not possible to generalise or say with certainty why this is. However, when compared with villages, cities are typically more diverse and the concentration of greater numbers of people helps to foster a greater sense of anonymity. It may be then that transgender, gender queer and non-binary respondents avoided teaching posts in villages perceiving that urban school communities would be more diverse, inclusive and welcoming.
4. Results and Analysis
Only 15% of village teachers thought that their sexual and teacher identities were totally compatible, compared with 42% of town teachers and 55% of city teachers. A total of 31% of village teachers thought being a teacher was totally incompatible with their sexual identity compared with 18% of town teachers and 12% of those teaching in a city.
This quotation from a body responsible for protecting teachers in the workplace, suggests that qualified privilege gives parents carte blanche to pass comment freely about teachers without recrimination.
5. Concluding Comment
From September 2020, schools in England will be required to teach Relationships and Sex Education (RSE) that is inclusive of LGBT relationships. Recently, some parents and people in faith communities have protested outside school gates, opposing the efforts of schools already teaching about LGBT inclusion through the No Outsiders programme. These protests have left some teachers and pupils needing counselling. As September 2020 nears and these protests gather momentum, it is more important than ever that we learn more about the way in which heteronormativity, cisnormativity and homophobia in schools, adversely affect LGBT teacher health, well-being and identity.
This article shows that despite a cultural shift in the UK towards greater inclusion for LGBT people, the prevailing ethos in rural schools deters LGB teachers from being themselves, and this has the potential to adversely affect career progression, health and well-being. Many teachers are not able to be themselves, are not able to take their partner to social events and feel the need to live outside the catchment area, carefully managing the intersection between home and school life. There is a stark difference between the experiences of LGB teachers in villages and LGBT teachers in towns and cities. This article suggests that whilst teachers in towns and cities appear largely able to be themselves in the classrooms and staffrooms of UK schools, teachers in rural communities are often managing complex intersections between personal and professional identities. When equality policies are not living documents and pervasive homophobia, heteronormativity and cisnormativity are permitted, the mental health of LGBT teachers can suffer. 62% of LGB teachers in village schools have accessed help for depression or anxiety linked to their sexual identity and role as a teacher. 46% of LGB teachers in villages have been absent from work because of this and, at a time when it is proving more challenging than ever to recruit and keep good teachers, action must be taken to address this. This article has revealed the considerable power of heteronormativity and homophobia in schools, particularly in rural communities. LGB teachers often lack the opportunity to speak their identity into existence at school, and the need to manage the intersection of sexual and teacher selves leads to personal dissonance, low self-worth and in many cases, depression and anxiety. In rural school communities, conservative and traditional norms, values and viewpoints are upheld, at the expense of creating safe and inclusive workplaces for LGBT teachers.
The experiences of LGBT teachers in the urban context are now fairly well documented, but to date, the equivalent understanding of LGBT teachers in rural schools is lacking. It is particularly revealing that this study did not find a single transgender, gender queer or non-binary person teaching in a rural school. The rural school community can present particular challenges one might not ordinarily expect in schools based urban or suburban contexts. It is important therefore that through further research these challenges are captured in order that they can be overcome. Young people in the countryside should have access to the diverse role models that their urban and suburban counterparts are beginning to enjoy. LGBT teacher identities must be acknowledged, understood and performed without fear, so that in all school communities the dominant discourse is one that is inclusive and reflects the lives of all those who live, learn and teach there.
Funding
This research received no external funding
Conflicts of Interest
The author declares no conflict of interest.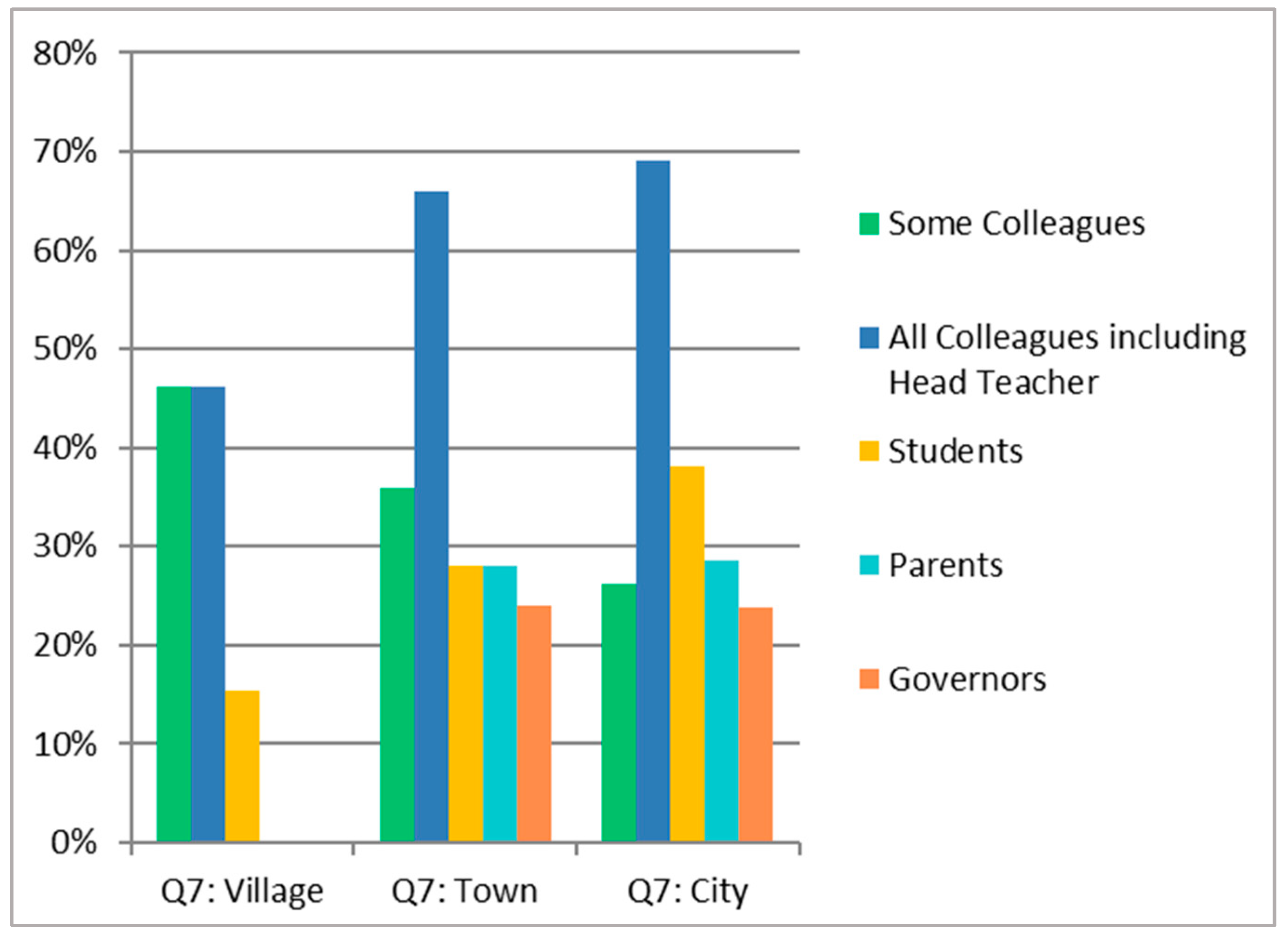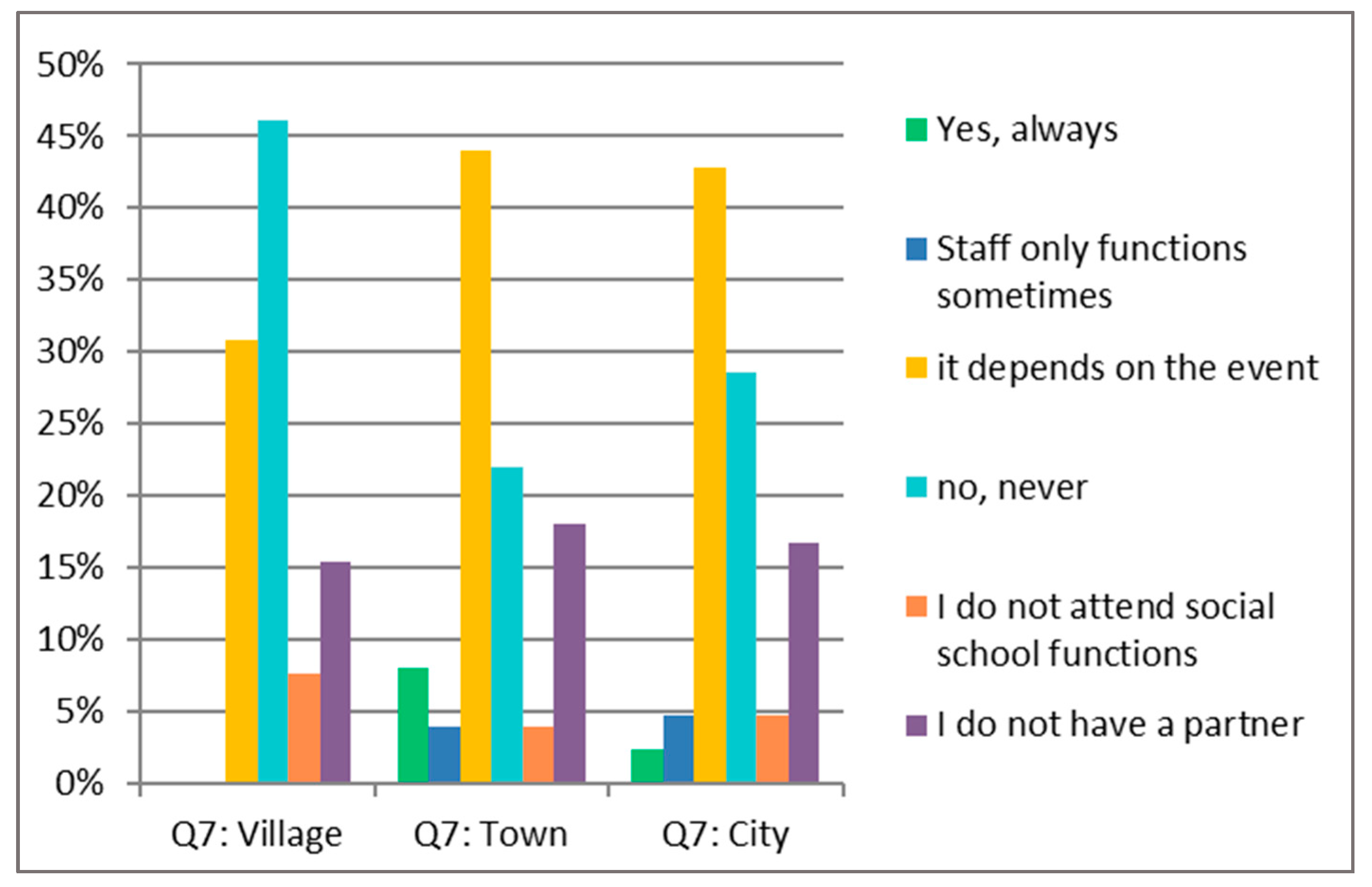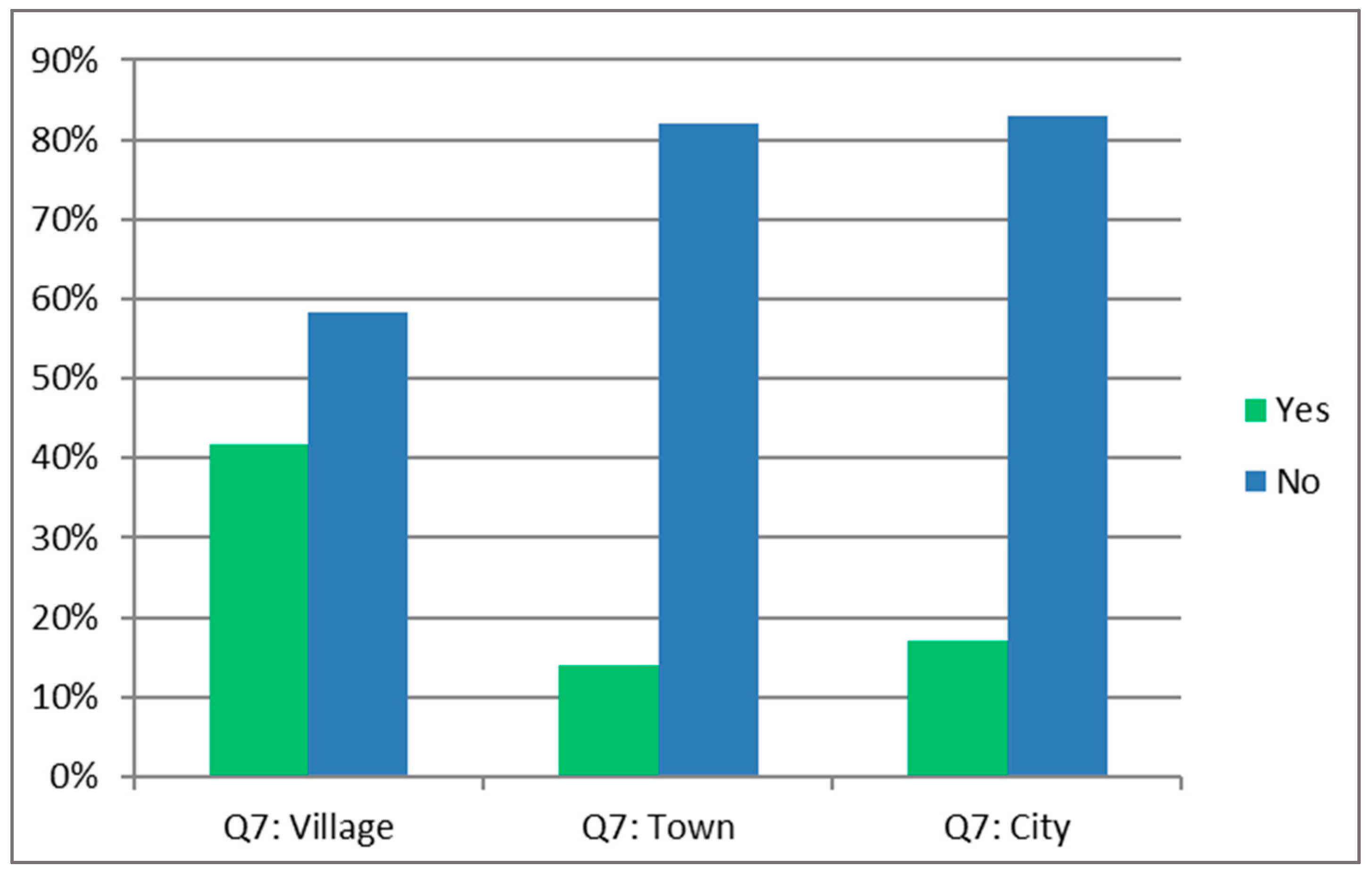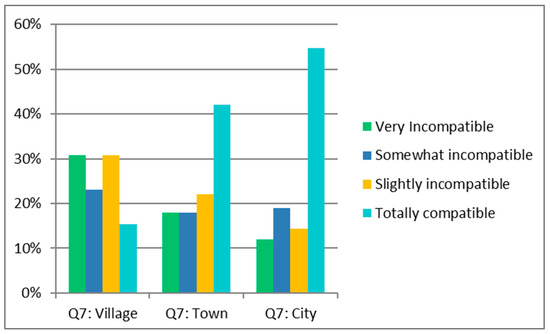 Figure 4. To what extent do you feel that your sexual identity and identity as a teacher is compatible?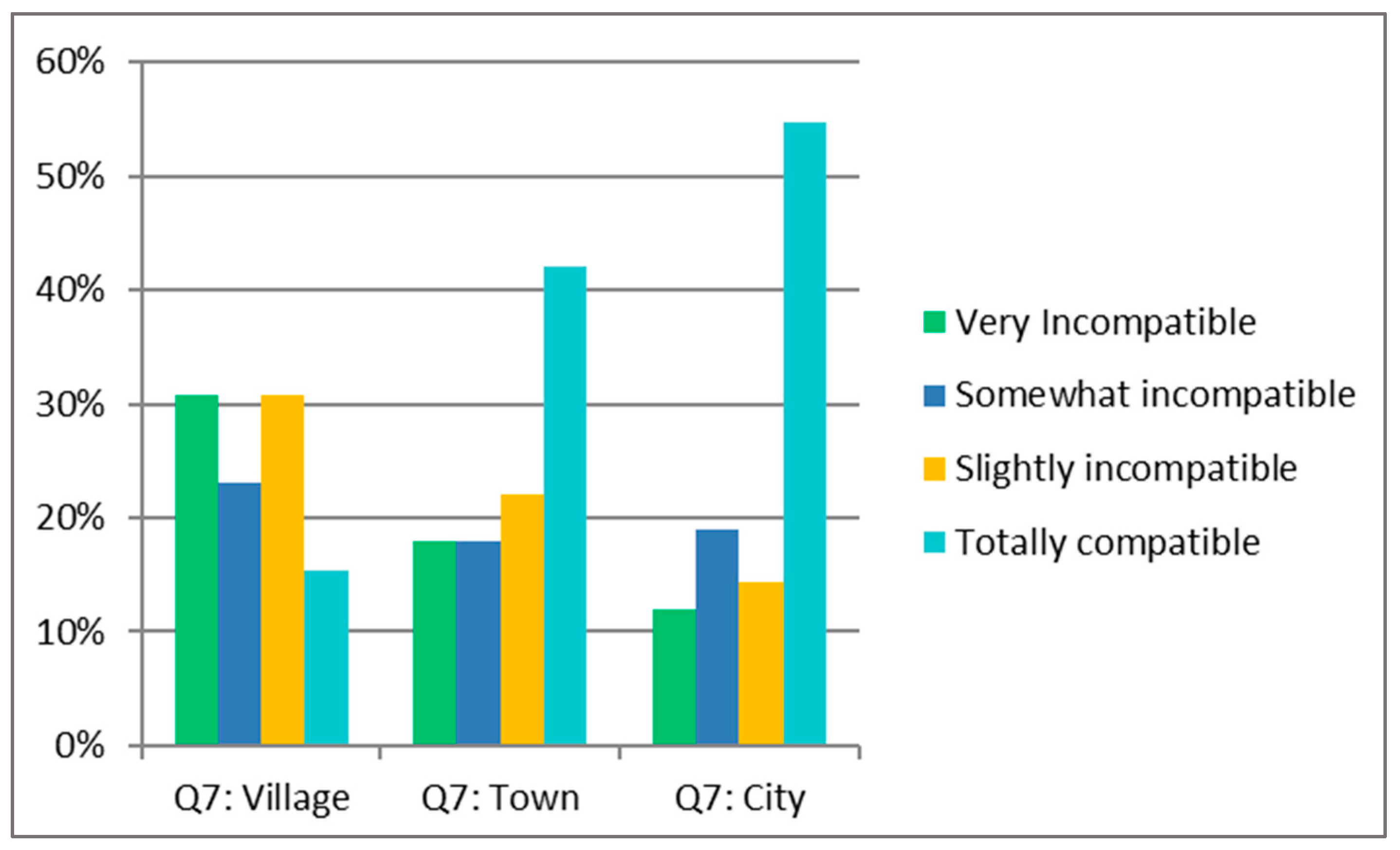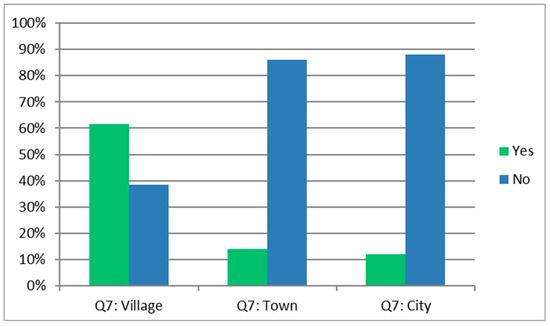 Figure 5. Have you ever accessed help for anxiety or depression linked to your sexual identity and role as a teacher?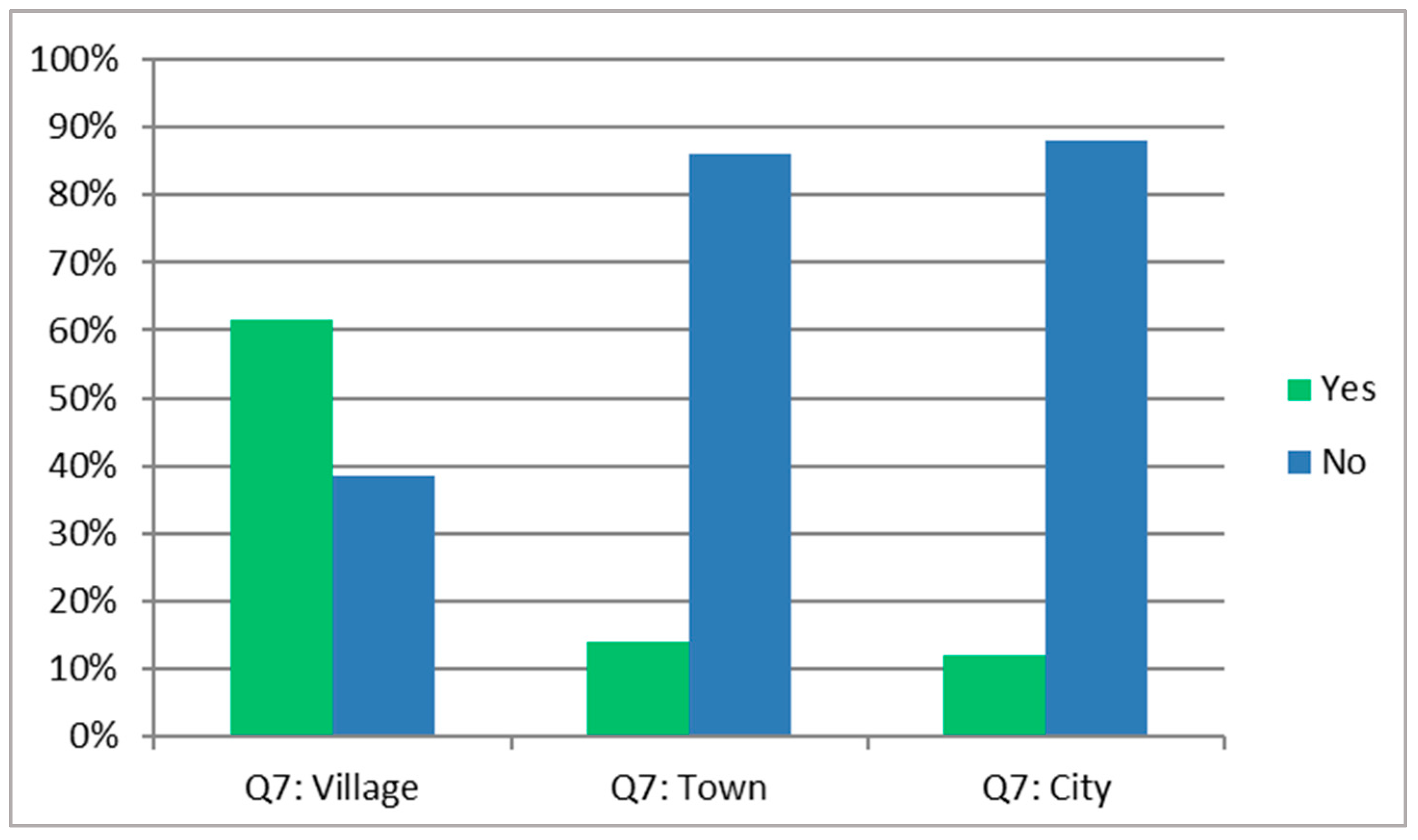 © 2019 by the author. Licensee MDPI, Basel, Switzerland. This article is an open access article distributed under the terms and conditions of the Creative Commons Attribution (CC BY) license (http://creativecommons.org/licenses/by/4.0/).