Open Access This article is
freely available
re-usable
Review
An Acquaintance with An Aging Society
1
Organization for Co-Creation Research and Social Contributions, Nagoya Institute of Technology, Gokiso-chou, Showa-ku, Nagoya, Aichi 466-8555, Japan
2
Liaison Office, Innovation Center for Clinical Research, National Center for Geriatrics and Gerontology, Morioka-chou 7-430, Obu, Aichi 474-8511, Japan
Received: 31 January 2019 / Accepted: 29 March 2019 / Published: 3 April 2019
Abstract
:
Low birth rates and higher life expectancy have been ravaging Japanese society. This article summarizes some of the latest medical knowledge and assistive activities, with a nod toward one nonprofit organization's efforts to deliver better home healthcare to the elderly through housing and technologies, in the world's first super-aging society. The response to the transforming society requires a combination of familiar customs and new technologies that create a favorable environment for mobility and continuous learning that are key to elderly health. As other countries will face similar issues, further international interdisciplinary knowledge-building will be necessary to face the challenges of super-aging societies.
Keywords:
assistive technologies; physical environment/space; community care; rural aging; urban aging
1. Japan's Super-Aging Society
According to an announcement from the Statistics Bureau of Japan (SBJ) on 30 November 2018, Japan's total population decreased by a record 0.21 percent to 126.44 million (provisional estimates) as of 1 October 2018; meanwhile, the population of those aged 65 years and above surpassed the 35 million mark for the first time—an increase of 468,000 (1.34%) over the previous year (
Ministry of Internal Affairs and Communications Statistics Bureau, Japan 2018
). According to the United Nations, Japan was already the oldest country in the world, as shown in
Figure 1
, which lists those countries in the world with the highest life expectancy ten years before and after 2015 (
United Nations, Department of Economic and Social Affairs, Population Division 2017
). Low birth rates and higher life expectancy resulted in Japan becoming a super-aging society, and its population started declining in 2017.
Figure 2
shows developing markets stimulated by Japan's aging society, using data obtained from a 2016 report from the Japan Assistive Products Association, which took over this duty from Japan's Ministry of Health, Labour and Welfare in 2003. While the market for products that assist the mobility of the elderly has surged since 1993—welfare vehicles, canes and walking frames, diapers, and handrails—the market for all other welfare products has grown 2.5-fold since 1993. Across Japan today, it is common to see people walking with their canes, often dressed in colorful clothes for high visibility.
The super-aging society is transforming Japan. Local governments, following policies based on "The Basic Law on Measures for the Aging Society" (Law No. 129, 1995), identify three components with towns: administrative organs, companies, and citizens (
Cabinet Office 1995
). Although companies have long been developing healthcare products for the elderly, as shown in
Figure 2
, the cry for more innovation in and access to such products and other forms of aid went largely unheeded until the sizable profit potential became clear.
2. Sawayaka-Aichi: Mutual-Aid Activities 24 Hours and 365 Days
In 1994, one nonprofit organization (NPO), Sawayaka-Aichi, began to carry out "mutual-aid activities in 24 h of 365 days" for the elderly, disabled, and families facing age-related challenges. Sawayaka-Aichi has developed its services to provide assistance all day, every day for those in need. Sawayaka-Aichi's president, Satomi Kawakami, has earned an award for her efforts, honored as "Social Entrepreneur of the Year in Japan 2010" by the Institute for Strategic Leadership (ISL) Center for Social Innovation and the Schwab Foundation for Social Entrepreneurship. Today, Sawayaka-Aichi provides many services (see
Figure 3
), with about 350 helpers supporting 850 elderly and disabled people, and families facing problems, regardless of age and gender.
Sawayaka-Aichi means Fresh Aichi, and Aichi is the local prefecture name. Basically, the organization is committed to supporting most people's desire to remain living at home. Their services include disabled welfare services, nursing in-home care services (including preventive care), nursing care insurance services (e.g., day care, in-home nursing care support), and an independent service of training courses for improved nursing skills. In addition to its "mutual-aid activities in 24 h of 365 days," Sawayaka Town can also provide meals, health, and leisure activities (see
Figure 4
).
As Ms. Kawakami explains, Sawayaka-Aichi's 24/7 "mutual aid" involves both the organization's dedicated helpers and other users of the services. Anyone can be trained to assist, so there are some people—even those in their 80s—who are both elderly or disabled users and helpers. Helpers want to do "mutual-aid activities" in their local area, and the surrounding dwellers love the organization because it gives them a sense of community and the security of knowing that they can call for assistance at any time, as well as provide assistance to others. Helpers travel to the dwellers' homes and assist with tasks and services such as spending time with someone who lives alone, taking someone shopping, stepping in to help family and others when someone is hospitalized, watering a garden, cleaning, and so on. On some occasions, helpers also respond to midnight calls to care for children when their parents are suffering from the flu. Sawayaka-Aichi recommends triangular relationships over bidirectional relationships to spread and strengthen the assistance network: thus, Resident A might be a helper for Resident B, Resident A might have the help of Resident C at another time, and Resident B might help Resident C with something else.
Key to the operations of Sawayaka-Aichi is the welfare complex, Sawayaka Town, with an age- and disability-friendly environment created to provide prevention, rehabilitation, and care for geriatric diseases (see
Figure 4
). Although much of the assistance takes place in users' homes, having this welfare-oriented campus means that families can leave a parent with dementia or mobility issues at Sawayaka Town, where they will be accompanied by at least one helper at all times. The fan-shape of the building provides a change of view while the users enjoy walking indoors at "Sawayaka Town." Additionally, the fan-shaped structure helps those with weakening visual acuity, early symptoms of glaucoma (which affects peripheral vision first), and slight cerebral infarction, making it easier for helpers to spot the symptoms than at the person's home or in a straight hallway.
One woman said that she enjoyed having one last lunch with her late father in Sawayaka Town. To avoid dysphagia, heat-processed vegetables are frequently served instead of fresh vegetables in general facilities for the elderly. However, Sawayaka Town has hydroponic cultivation facilities for growing leaf lettuce varieties with very short fibers that are easier for the elderly to eat, and its restaurant has a fresh leaf lettuce buffet. Sawayaka-Aichi is committed to supporting people's preference for living at home, but its campus offers complementary services such as restaurant services, bath services, and leisure services to maintain the precious aspects of daily life for dwellers to keep them as happy, healthy, and independent as possible. Ms. Kawakami recognizes that activities now handled almost exclusively by staff and helpers at Sawayaka Town will be substantially enhanced by technology and the Internet of Things (IoT), as robots and robotic assistance can provide additional support to the aging society's worsening manpower shortage.
3. Architecture as Part of the Culture
Nowadays, we desire new ideas. In the super-aging society of Japan, an important new idea is to design buildings and environments for the elderly, as they are now the largest part of the society.
4. Japanese Innovations in Modern History
Japan has endured two World Wars and disasters such as tsunamis, volcanic eruptions, super typhoons, and earthquakes. Today, its total population is more than 3.5 times what it was 150 years ago. Japan had been supporting its overpopulation with food and energy earned by the hard work of importing raw materials, adding value with cheap labor and mass production or inventive value, and selling its products abroad. In this way, Japan has become an economic power. Economic growth, late marriage, nuclearization of the family, and an increase in double-income families all contributed to low birth rates and, at the same time, the system of public health insurance for the whole nation and enhanced medical technology promoted higher life expectancy. By 2025, almost 20% of Japan's population will be over the age of 80. No country in the world has ever experienced such a situation.
5. Imperfect Human Life with Imperfect Robots
6. The Characteristics of Elderly People
7. Dementia Is a High Risk in the Super-Aging Society
Summarizing the onset process of the most common Alzheimer's-type dementia, first amyloid β begins to accumulate for more than 10 years, then tau accumulates, then neurons of the brain die, and eventually memory impairment and cognitive function decline to the point of Alzheimer's-type dementia (
Jack et al. 2010
). Based on the Hisayama Study, by 2020, 6.31 million people in Japan (18% of the population) could have some form of dementia; just five years later, that number could be 7.3 million people (20.6% of the population) (
Health and Welfare Bureau for the Elderly, Ministry of Health, Labour and Welfare, Japan 2016
;
Ozawa et al. 2013
;
Kishimoto et al. 2016
;
Ninomiya et al. 2011
;
Hokama et al. 2014
). It is only an estimate, however. The Medical Research Council on Cognitive Function and Aging Studies (CFAS I and II), a two-decade dementia incidence comparison in England and Wales, showed a
reduction
of the generation-specific incidence (
Matthews et al. 2013
), suggesting that the number of people estimated to develop dementia in any year has remained relatively stable (
Matthews et al. 2016
). It is noted that the background of sociodemographic characteristics was quite different for the education period in comparison with CFAS I and II (
Jagger et al. 2016
), so a simple comparison cannot be done, but the implication is that a longer education period can help lower the incidence of dementia.
Acetylcholinesterase inhibitors that suppress the decline of the neurotransmitter acetylcholine and N-methyl-D-aspartate (NMDA) receptor antagonists that suppress excitotoxicity by the neurotransmitter glutamate are used as therapeutic agents for AD (
Winblad et al. 2006
;
Nakamura et al. 2011
;
Zhao et al. 2002
;
Samochocki et al. 2003
;
Tariot et al. 2004
). Although they give temporary relief of symptoms and suppress dementia progression, they have not reached the level of fundamental treatment. The cost of drugs for dementia such as AD is ¥150 billion annually in Japan (
Okumura and Sakata 2018
).
In France, there is a public organization called Haute Autorité de Santé (HAS), founded in 2005, that evaluates the clinical effect of medicines and medical technology covered by medical insurance. In October 2016, HAS published the results of the study on the clinical utility of Alzheimer's disease treatment drugs and concluded that there was insufficient evidence that the drugs helped enough to delay patients' entry to a facility and suppress severe illness (
HAS 2016
). HAS further advised that adverse events involving the digestive and cardiovascular systems could not be ignored and thus it was inappropriate to cover the drugs with medical insurance; on 1 August, 2018, drugs used for treating AD were removed from medical insurance coverage in France (
Ministère des Solidarités et de la Santé, Duquesne, Paris, France 2018
). Unfortunately, at the present time, no new drugs have been approved or are even suggested candidates for removing the causal substances of dementia, leaving the development of therapeutic AD drugs in a difficult state (
Cummings et al. 2017
). The pharmaceutical treatment of advanced dementia being so difficult, research has increased in the areas of prevention and prediction, and it has become possible to identify the high-risk group by biomarkers such as amyloid β and tau proteins before onset; the establishment of an effective treatment method at an early stage, before onset, is strongly desired (
Nakamura et al. 2018
;
Shinotoh et al. 2019
). To further study the dementia risk associated with MCI, a multicenter prospective cohort study for individuals with MCI or early-stage dementia was launched in Japan and is expected to accelerate clinical trials of novel therapeutic agents and improve effective care management (
Saji et al. 2016
).
8. Aging and Physical Surroundings
In home remodeling, elderly residents' responses to changes in the surroundings can depend on whether the elderly residents accept their disease or disability. They may have self-directed negative emotions about causing inconvenience to family members or providers, being a financial burden, or just about their reduced abilities, and these can increase their anxiety. Caregiver fatigue, seeing parents' decline, financial worries, resentments, insecurities about their own caregiving skills, and reminders of mortality can also increase the anxiety and mixed feelings of family members. Such tensions can hinder even minor renovations like removing bumps, installing grab-rails, replacing steps with ramps, and so on. A house is not barrier free if the hearts of the whole family are filled with barriers.
9. Designing for Resident-Centered Care
We are born. We age. With aging comes decline, pain, and illness. We become patients, often requiring medical doctor-centered treatments, which can lead to the
white coat effect
when the stress of having our vitals measured in a medical setting raises those vital signs into unhealthy ranges, and normal communication becomes garbled by filters of anxiety, pain, and fear of the unknown. Faced with an increase in the proportion of patients who are closer to the end of life (EoL) than the beginning, the best practitioners use straightforward, approachable language that is technical and accurate but easily understandable by anyone with a junior high education, even if their patients are experienced academics and doctors themselves. Regardless, information gaps and misunderstandings will occur. We await orders and explanations from medical experts and rely on medical doctor-centered treatment. However, we must all be the lead actors in our own lives. This means that the aging population will have to speak up, ask questions, and maybe even do a little research, even if they have not been raised that way. It may be in our nature to endure pain or troubling symptoms without complaint, but doing so can lead to the rapid worsening of a condition that later requires even more "inconvenience" to family or "bother" to medical staff. This happens frequently.
However, it is often the case as well that if patients' pain can be controlled, their QoL can be improved. This would lead to more patient-centered care. This idea inspired us to develop Pain Memory, a tablet application that enables users to visualize and record their pain levels both instantly and over time, so patients can observe their pain objectively and medical staff can accurately grasp the patients' condition, which is especially useful for pain of diurnal variability (
Hirazawa et al. 2015
). Pain is a subjective feeling but, as Nakata et al. reported, the sensation of pain can be alleviated by tactile stimuli (
Nakata et al. 2004
). Although attention should be paid to the risk of fracture to people with conditions such as osteoporosis, massage can be effective for alleviating pain. Indeed, massage with massage equipment and paraphernalia is popular in Sawayaka Town. It is worth considering, when renovating spaces for the elderly, whether an easily accessible spa tub such as a walk-in unit with jets might be advantageous.
When renovations or construction includes the implementation of IoT devices and robots, once these are more practical in our natural environment, these devices must be desired such that they can be operated (or at least understood) by the elderly residents themselves. Implementation based on intrinsic motivation is ideal, as elderly residents want to be more connected with others rather than monitored by them. However, when deciding whether such an implementation is advisable, consider whether the elderly resident has extrinsic motivations when evaluating new products. Deci and Ryan indicated that extrinsic motivation has four regulatory styles: external, introjected, identified, and integrated (
Deci and Ryan 2000
). Here,
external regulations
are those motivated by compulsion;
introjected regulations
are those motivated by shame, anxiety, or obligation;
identified regulations
are those motivated by the recognition of importance by an external control such as expectation or request; and
integrated regulations
are those associated with external control and are autonomously motivated. The relationship among intrinsic and extrinsic motivations is summarized in
Figure 14
. It is better that device-developing companies make efforts for their devices to induce integrated regulations of the elderly residents in the aging society.
10. The Final Stage: What the Elderly Really Want
11. Beyond the Super-Aging Society
This paper has summarized the assistive technology and knowledge relevant to Japan's super-aging society, with frequent references to Sawayaka-Aichi and Sawayaka Town as exemplars. We need further examination of the benefits of such age-focused services, with both qualitative evidence (e.g., delights and successes of the users and helpers) and the quantitative, scientific data. We look forward to creating similar spaces suitable for establishing a sustainable society that supports healthy longevity. Such spaces will be filled with mutual aid, humanity and assistive robots in the near future, with advancements driven as much by love, empathy, and compassion as by motives of profits and necessity.
In Japan, positive thinking tells us that there is no ordeal, including super-aging, that cannot be overcome. To realize a sustainable society, Japan must persevere, for no matter how social circumstances may change in the future, contraction in the industry in both scale and form seems inevitable in Japan (
Andō 2010
). We must continue our innovations in physiochemical technology combined with and shaped by familiar customs and traditional culture, just as the dental services and remedies that have existed since ancient Egypt have been refined into what we are accustomed to today (
Forshaw 2009
). The implementation of new technologies will affect our lifestyle and change the world well beyond the super-aging society.
French philosopher Blaise Pascal said that man is but a reed, the most feeble thing in nature, but he is a thinking reed (
Miki 1980
). Frank Lloyd Wright was always learning, and change was a vital principle in his nature; in the Taliesin Fellowships, established in 1932, he frequently quoted the Greek philosopher Heraclitus, who was stoned in the streets of Athens some two thousand or more years ago for stating that the only immutable, unchangeable law is the Law of Change (
Pfeiffer 1989
). Aalto was an advocate of developing local hubs in rural areas throughout his career (
Mizusawa et al. 2018
). The number of staff who came and went from Aalto's firm from the time it opened totaled some 360 Swiss, Danes, and Swedes, and, after World War II, Americans, Italians, Japanese, Indians, and other nationalities (
Göran and Aalto 1994
).
What advancements do we need to break through our super-aging problems? For one, we should encourage more learning, including studying the past with an eye to the future. International interdisciplinary knowledge-building efforts such as Wright's Taliesin Fellowship or Aalto's firm are important models. We must embrace the possibilities in Pascal's words, "l'homme passe infiniment l'homme" (human beings can pass infinitely far beyond human beings) (
Miki 1980
). Laotze said, "The master of living does not distinguish between work and play, labor and leisure, mind and body, education and entertainment, love and religion. Whatever the master of living does [is to] aim for excellence on that road" (
Laotze 2008
;
Seelig 2013
). Moreover, we must learn from the 101.7 years of the Christian life of Sister Mary from The Nun Study; she showed successful cognitive aging in a longitudinal study of 678 Catholic sisters aged 75 to 107, although her neuropathologic postmortem found that her brain contained abundant neurofibrillary tangles and senile plaques, the classic neuropathologic lesions of Alzheimer's disease (
Snowdon et al. 1996
,
1997
;
Snowdon 1997
). As civilization advances, society becomes more complex. However, walking and continuing to learn remain the secrets of health and the essence of human beings, and continuing to support these customs will be the foundation of a new civilization extending beyond the aging society.
Funding
This research received no external funding.
Acknowledgments
The author is grateful to late pastor Yutaka Toda and his wife Shizu for teaching him about the Western lifestyle, and to Satomi Kawakami, Fuyume Maruyama, and the NPO Sawayaka-Aichi for their cooperation.
Conflicts of Interest
The author declares no conflict of interest.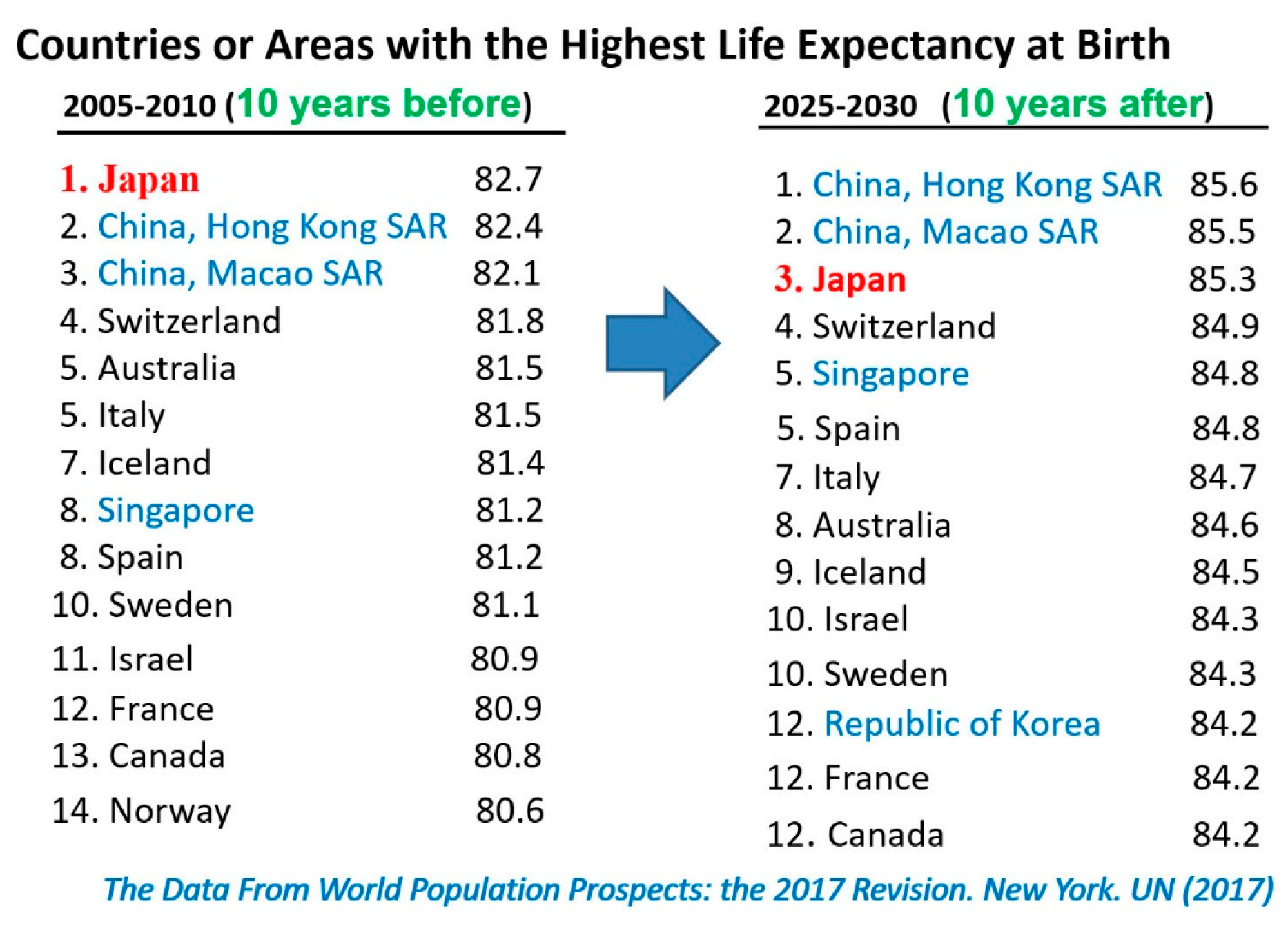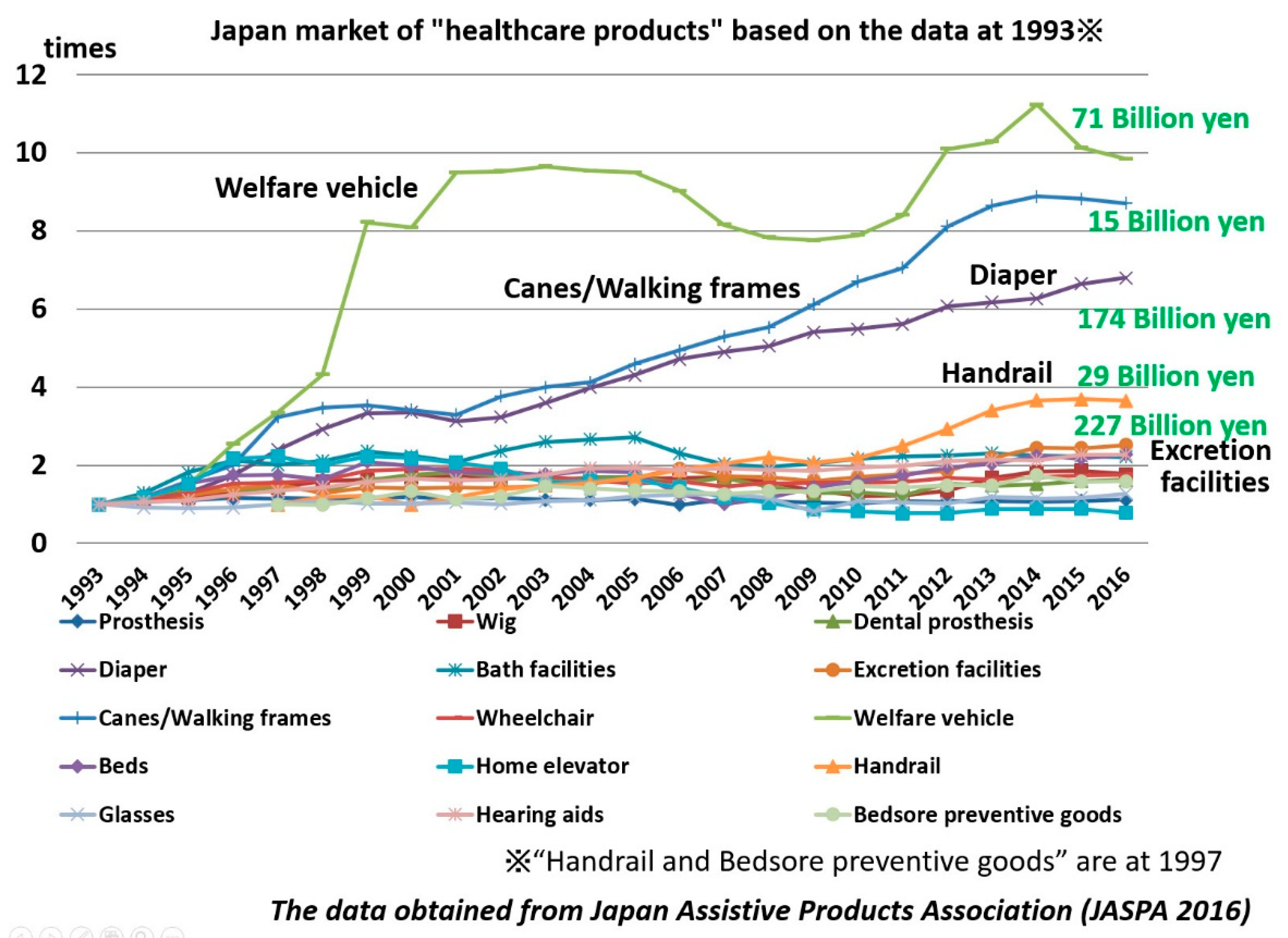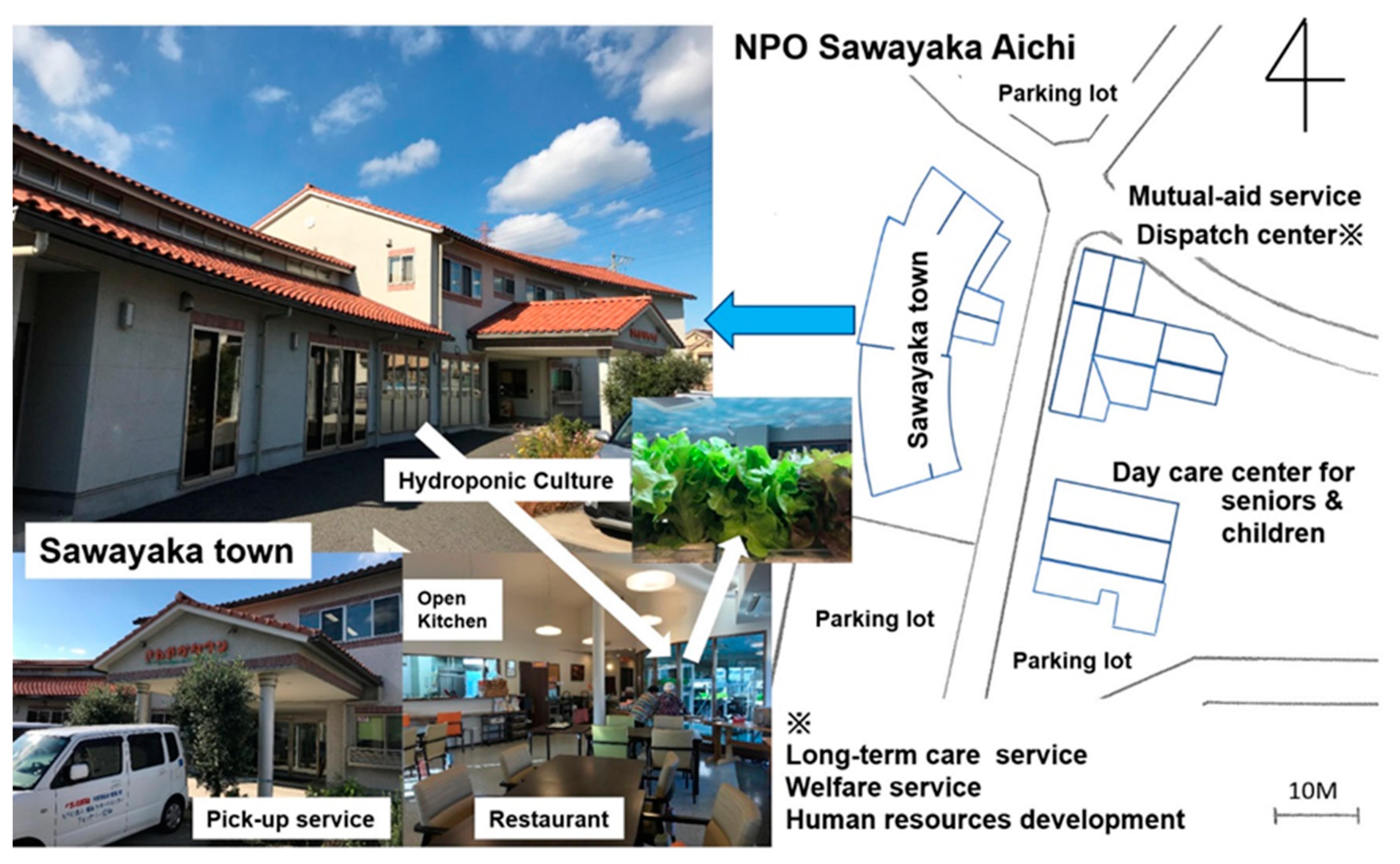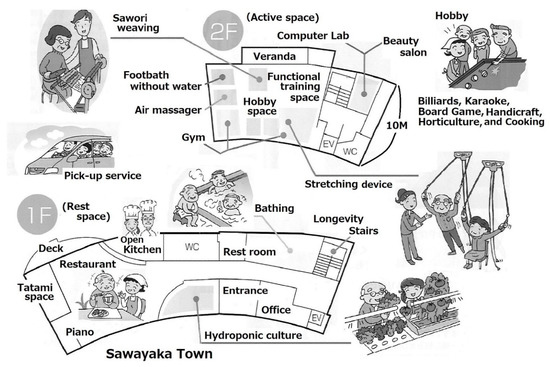 Figure 4. Functional areas of Sawayaka Town. Illustration: Sawayaka-Aichi brochure (used with permission and translated by the author).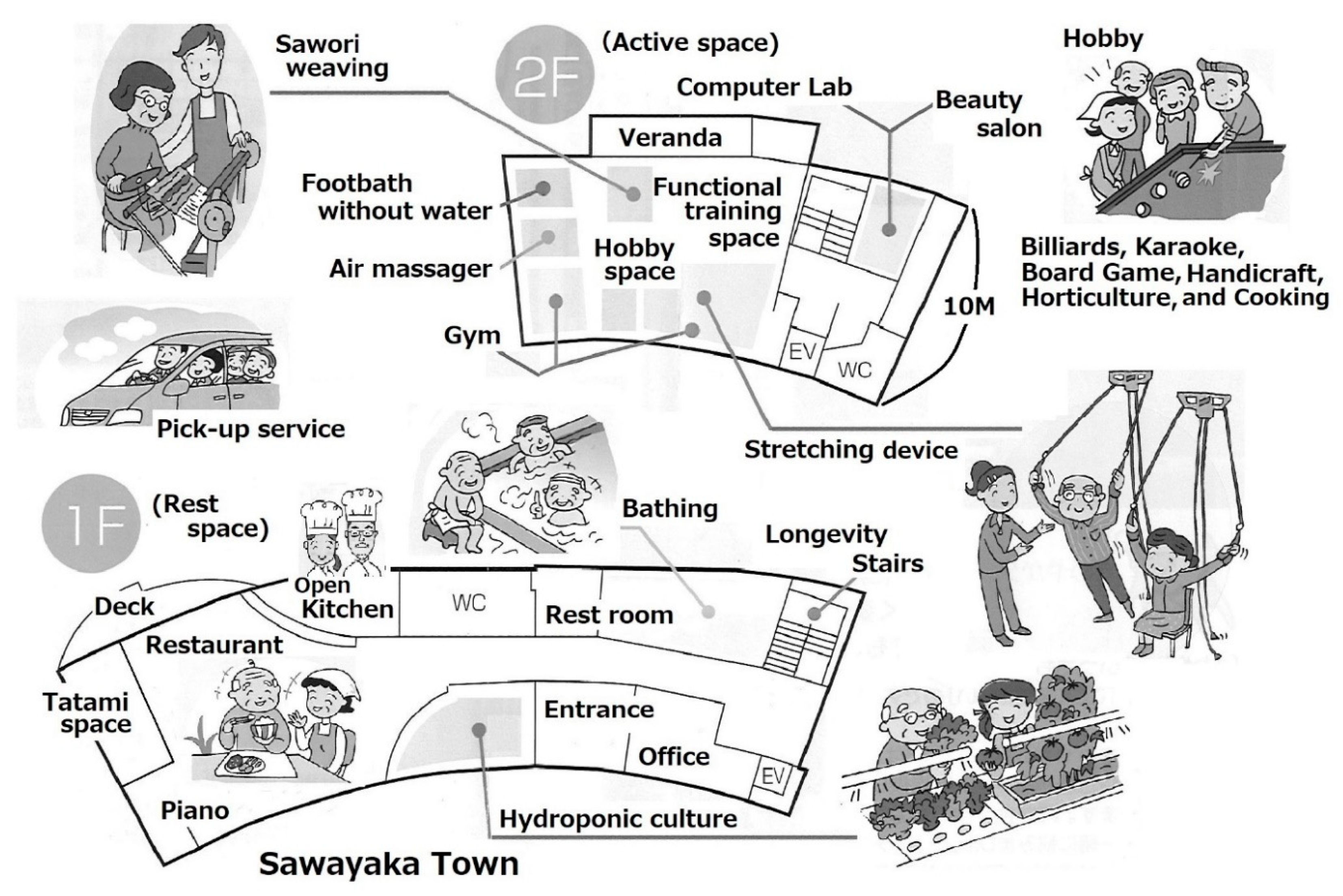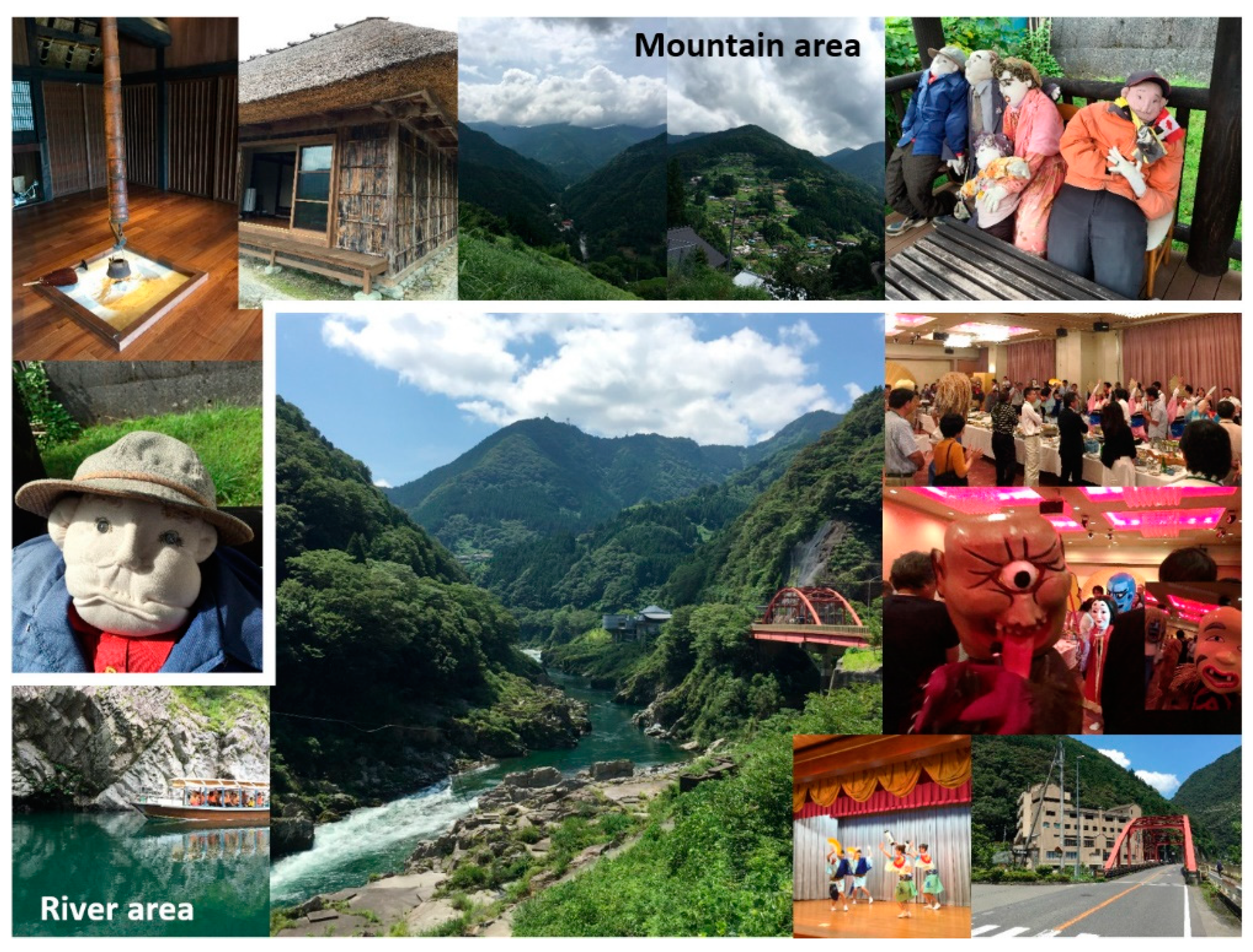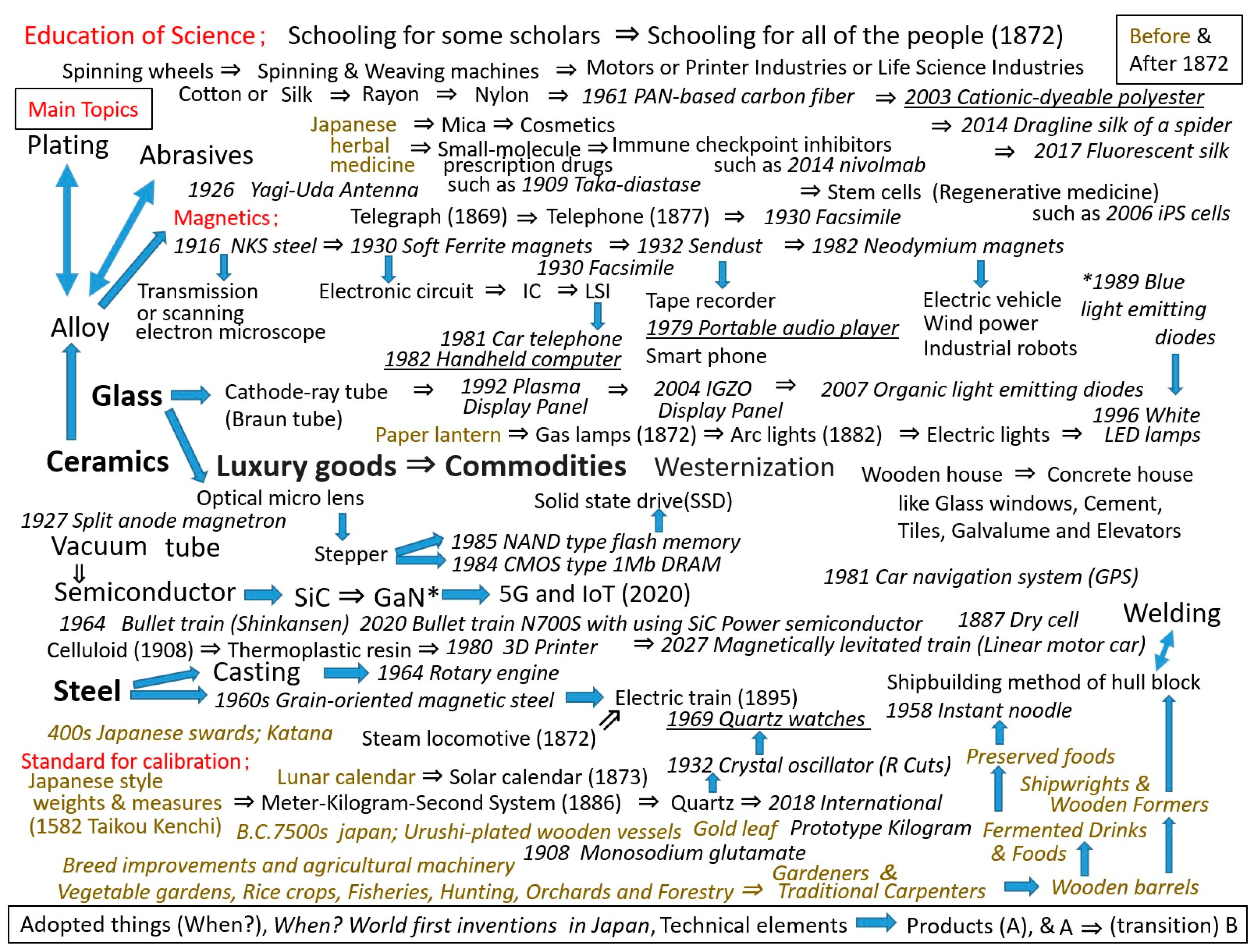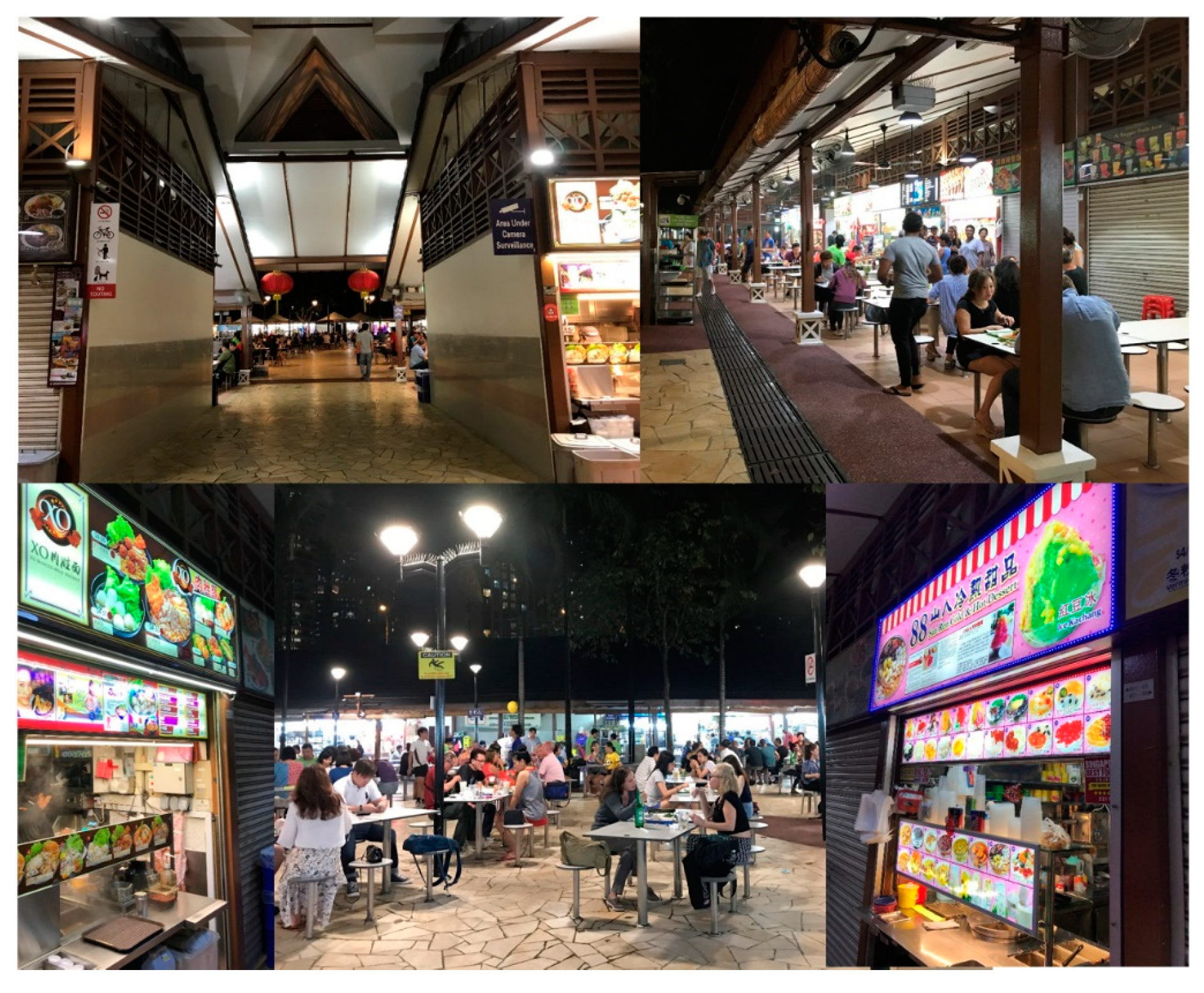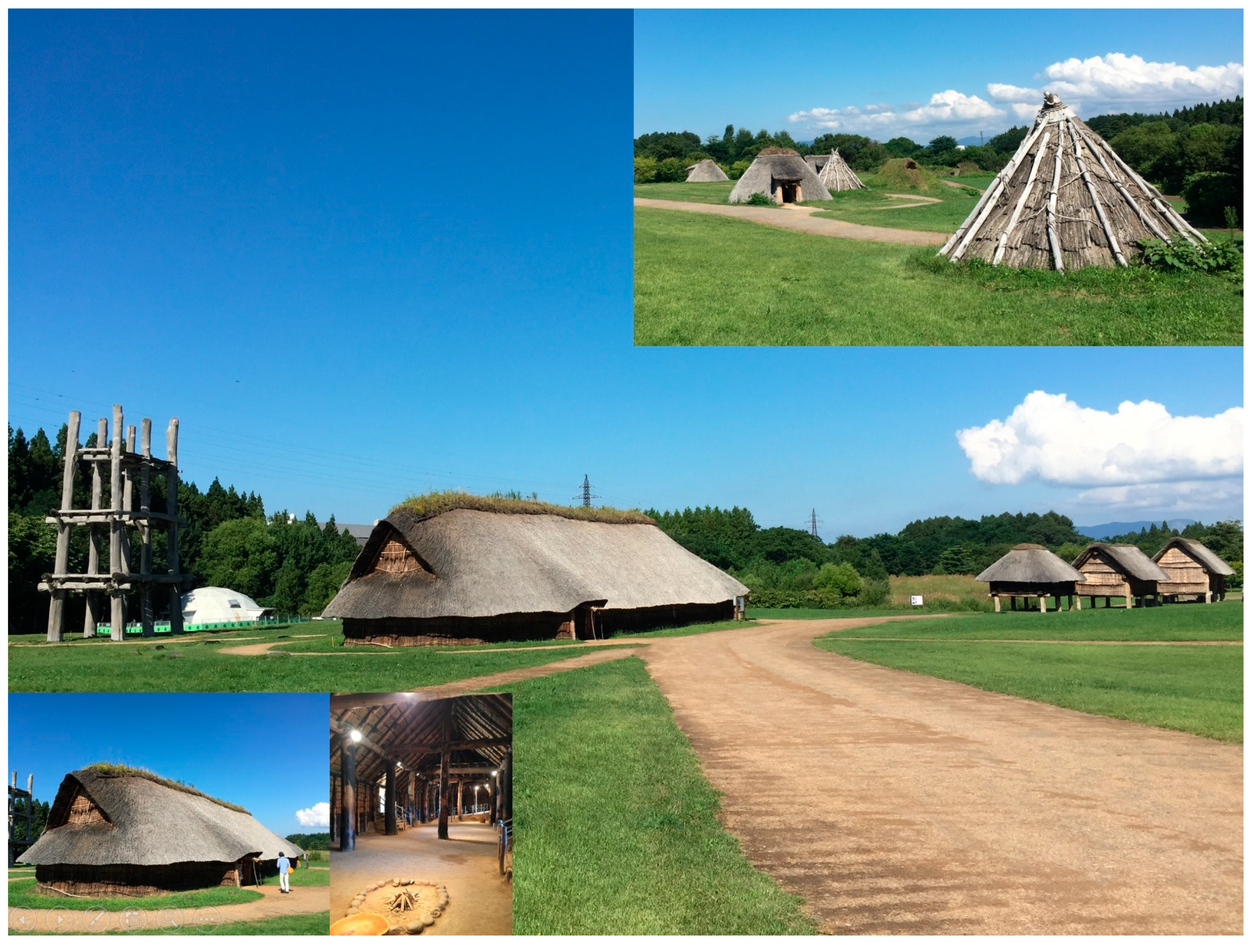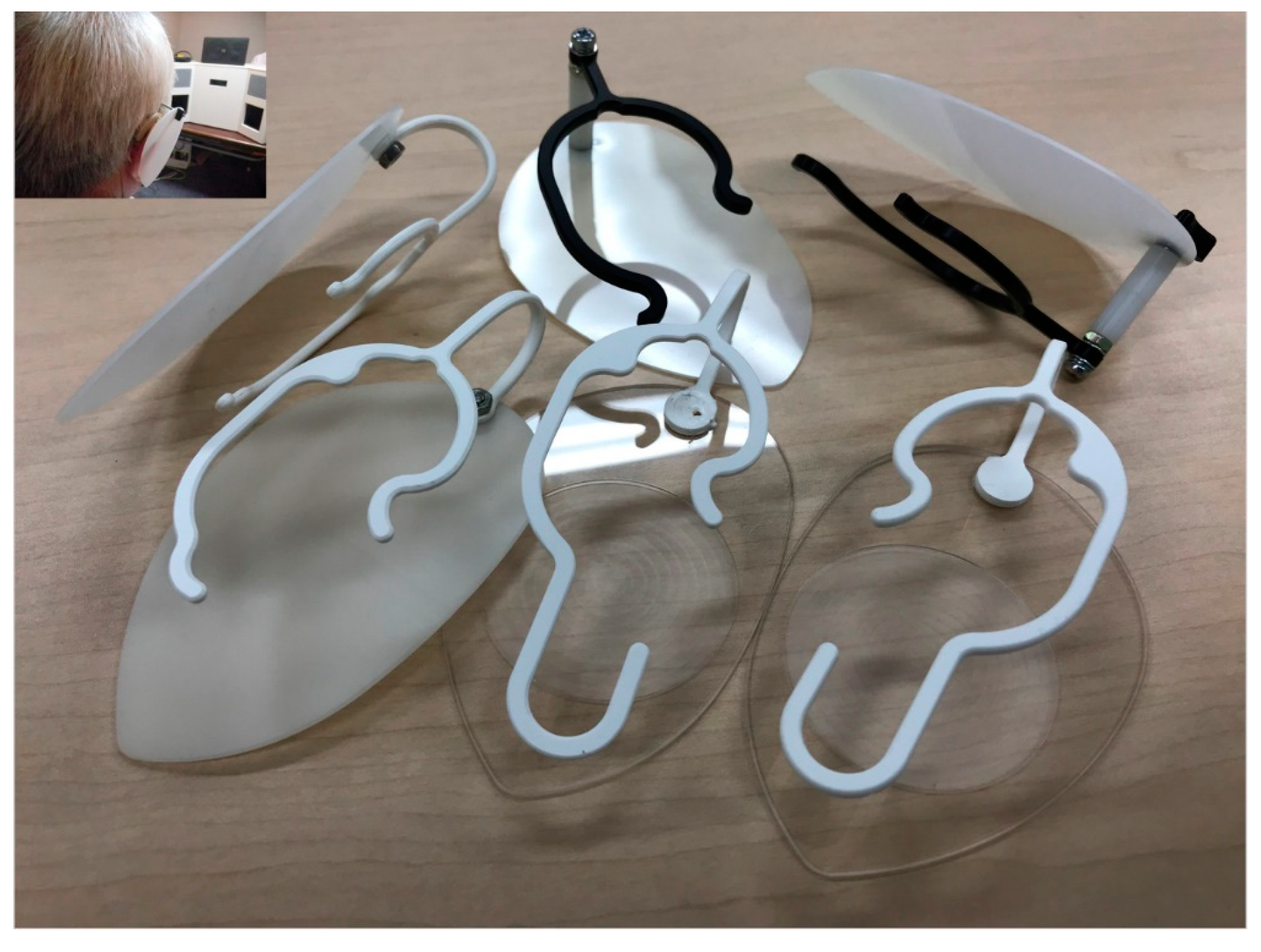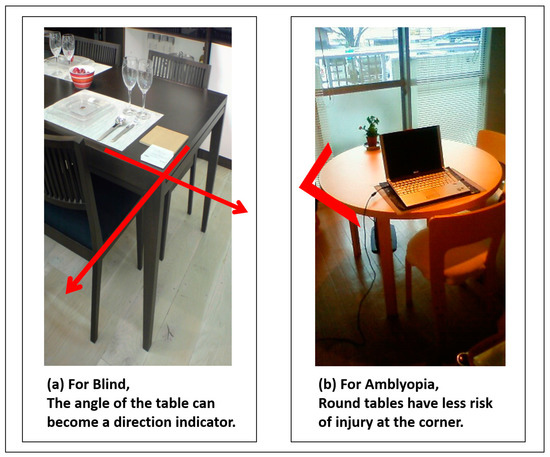 Figure 10. Shape-sensing information: (a) positional information for the blind persons; (b) round tables are less suited for the blind but good for patients with amblyopia.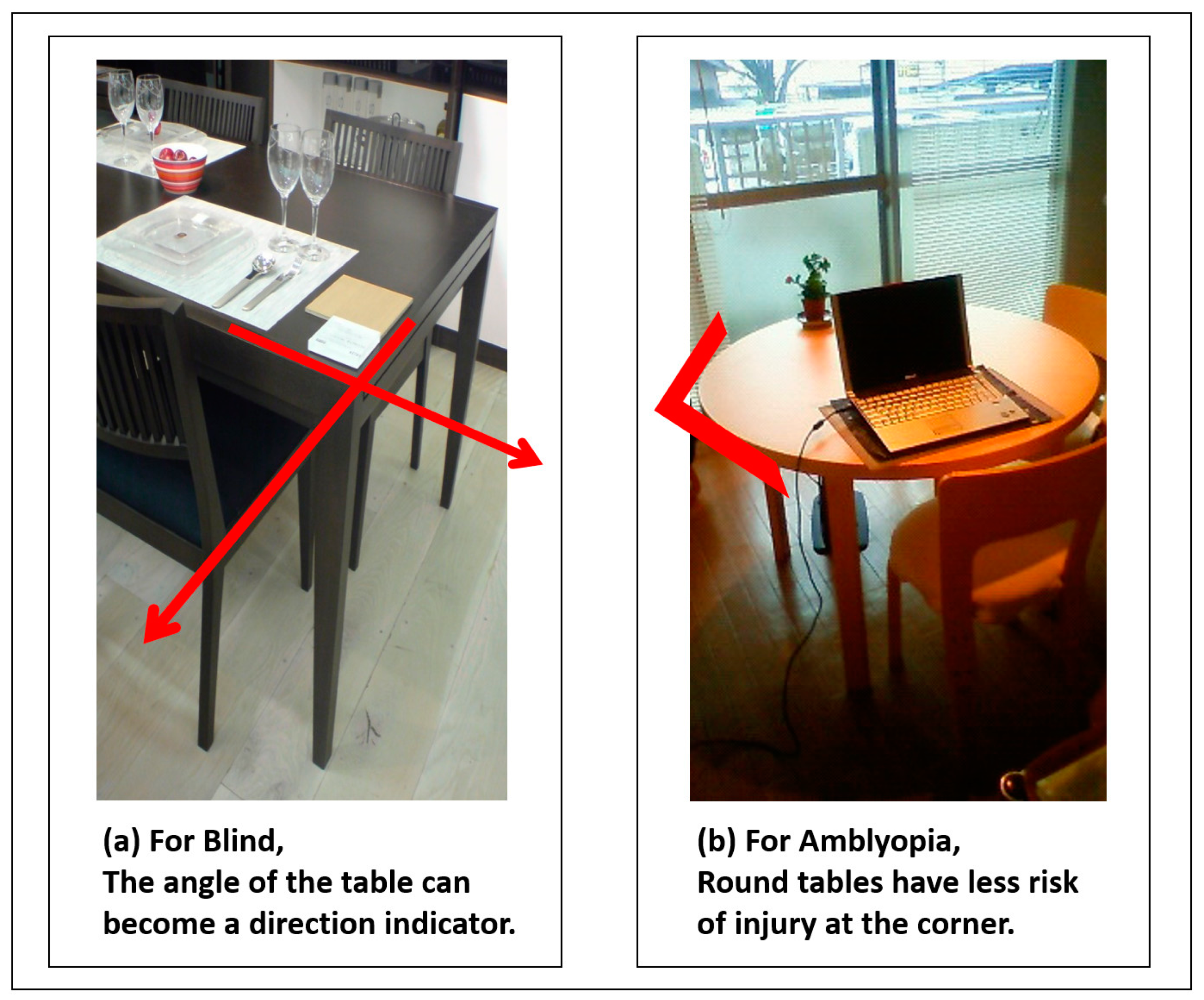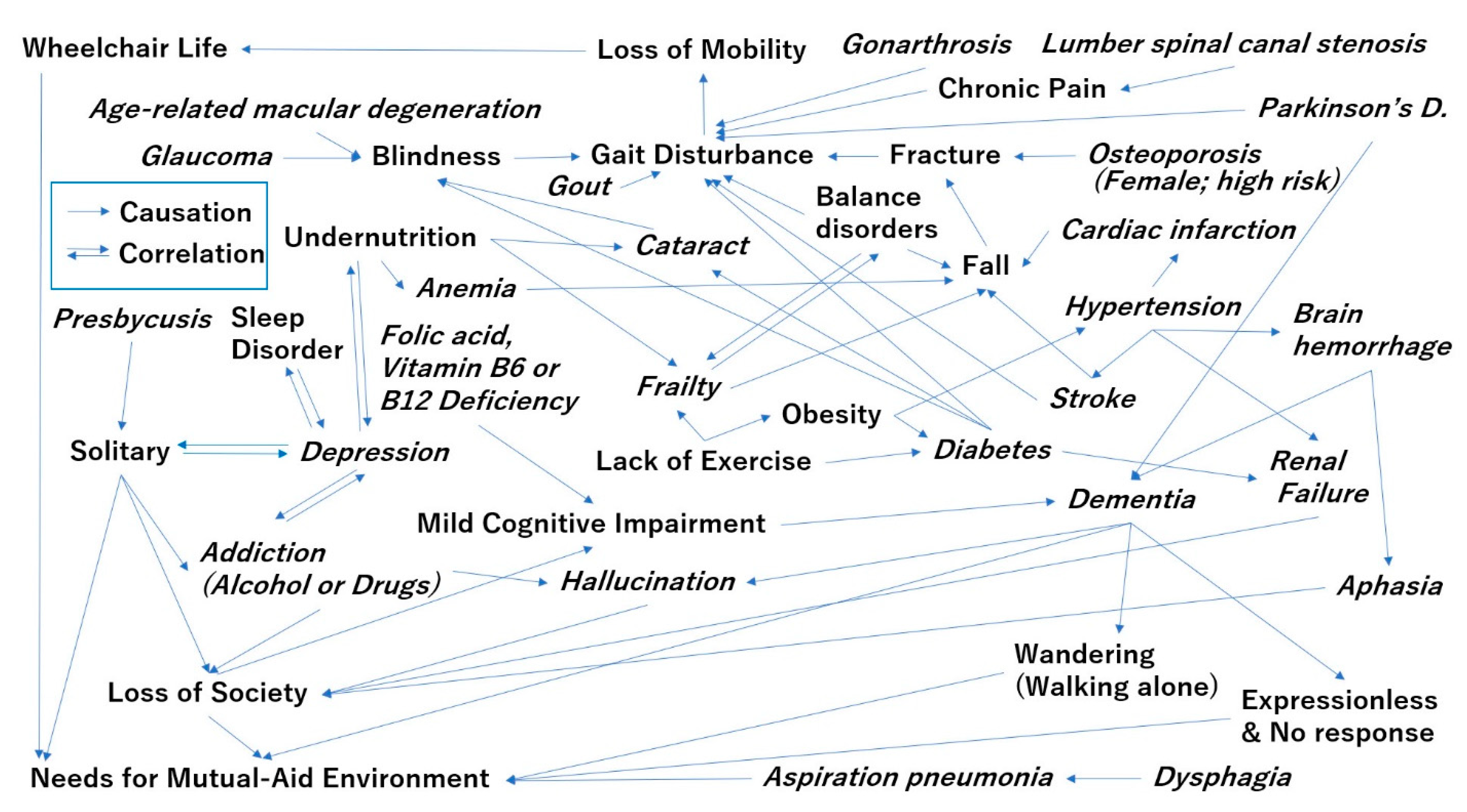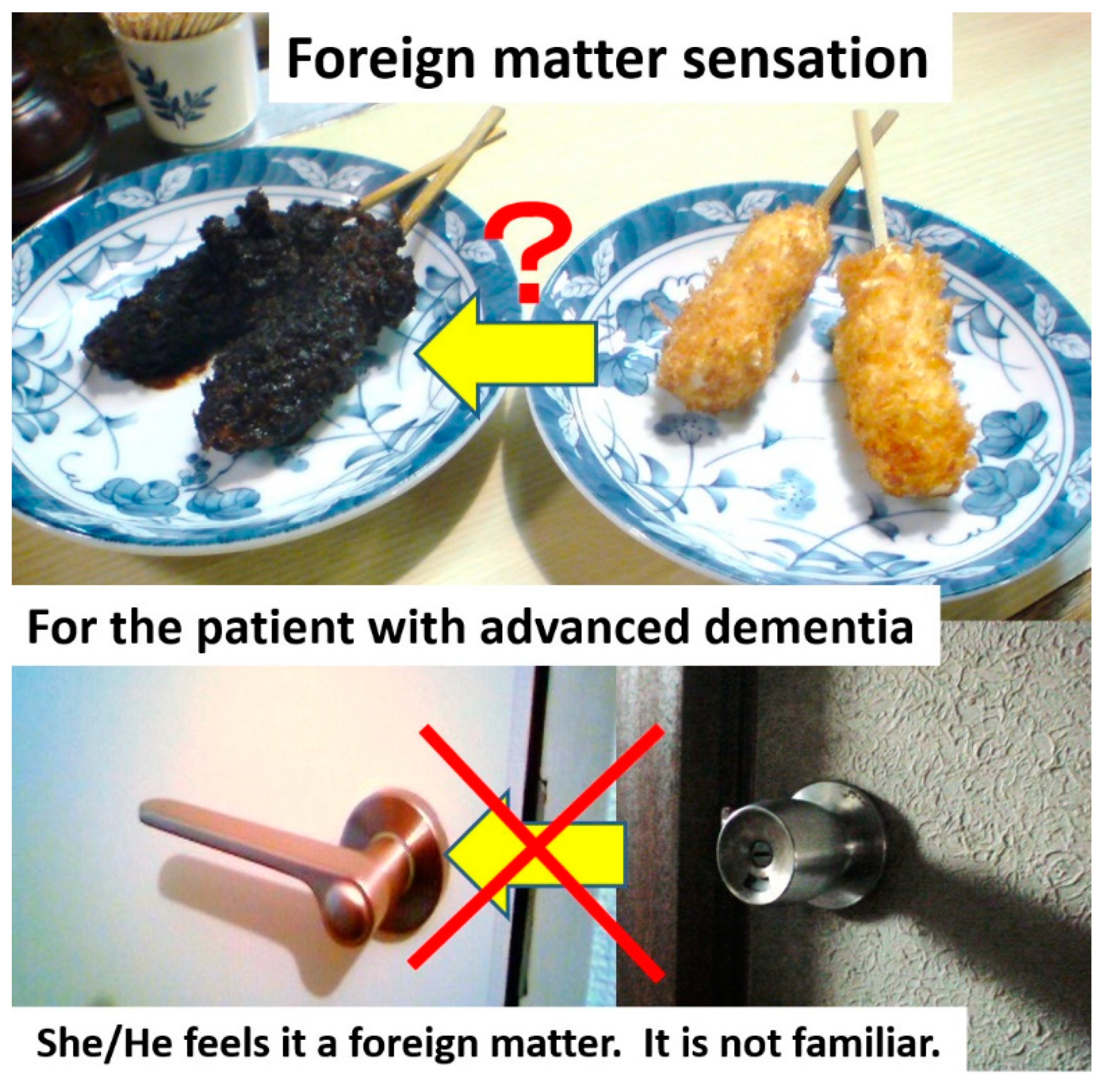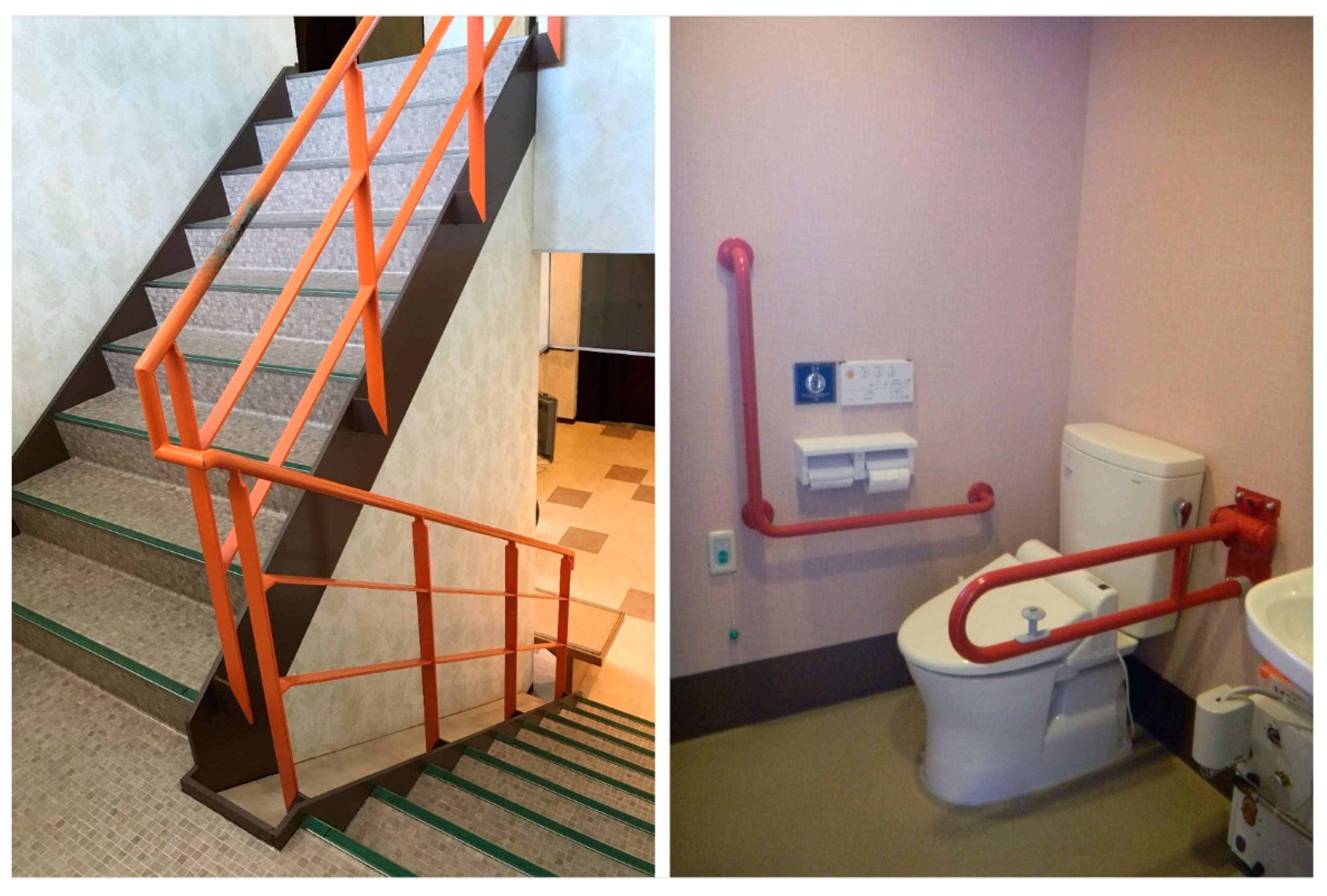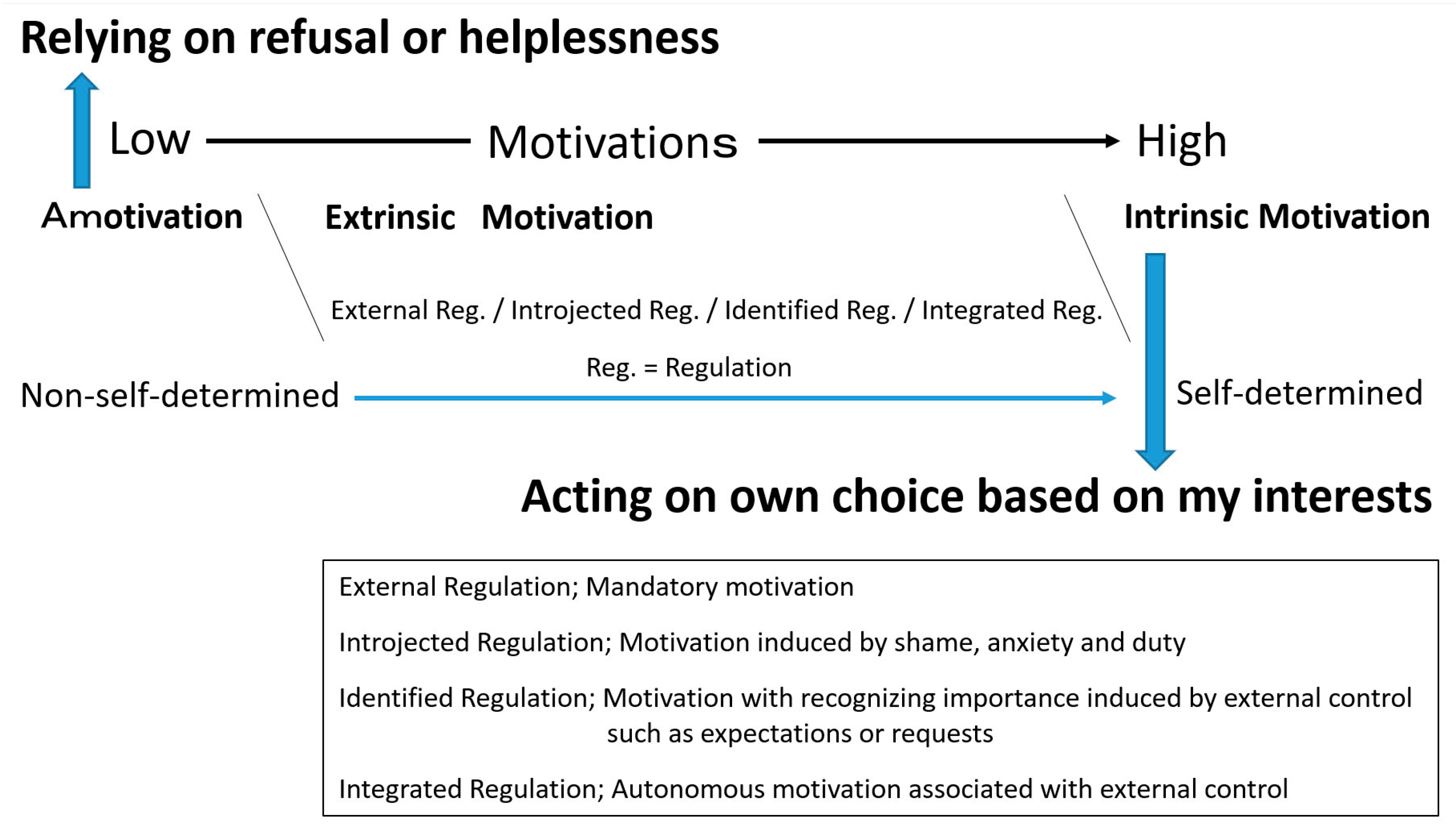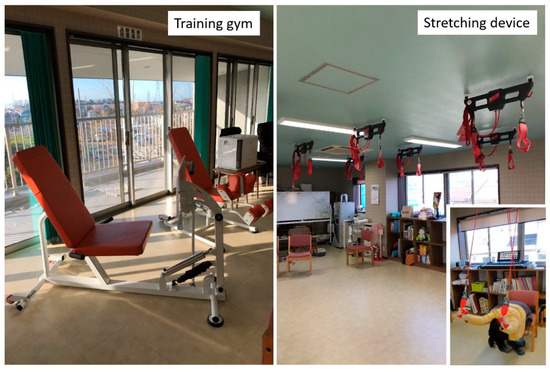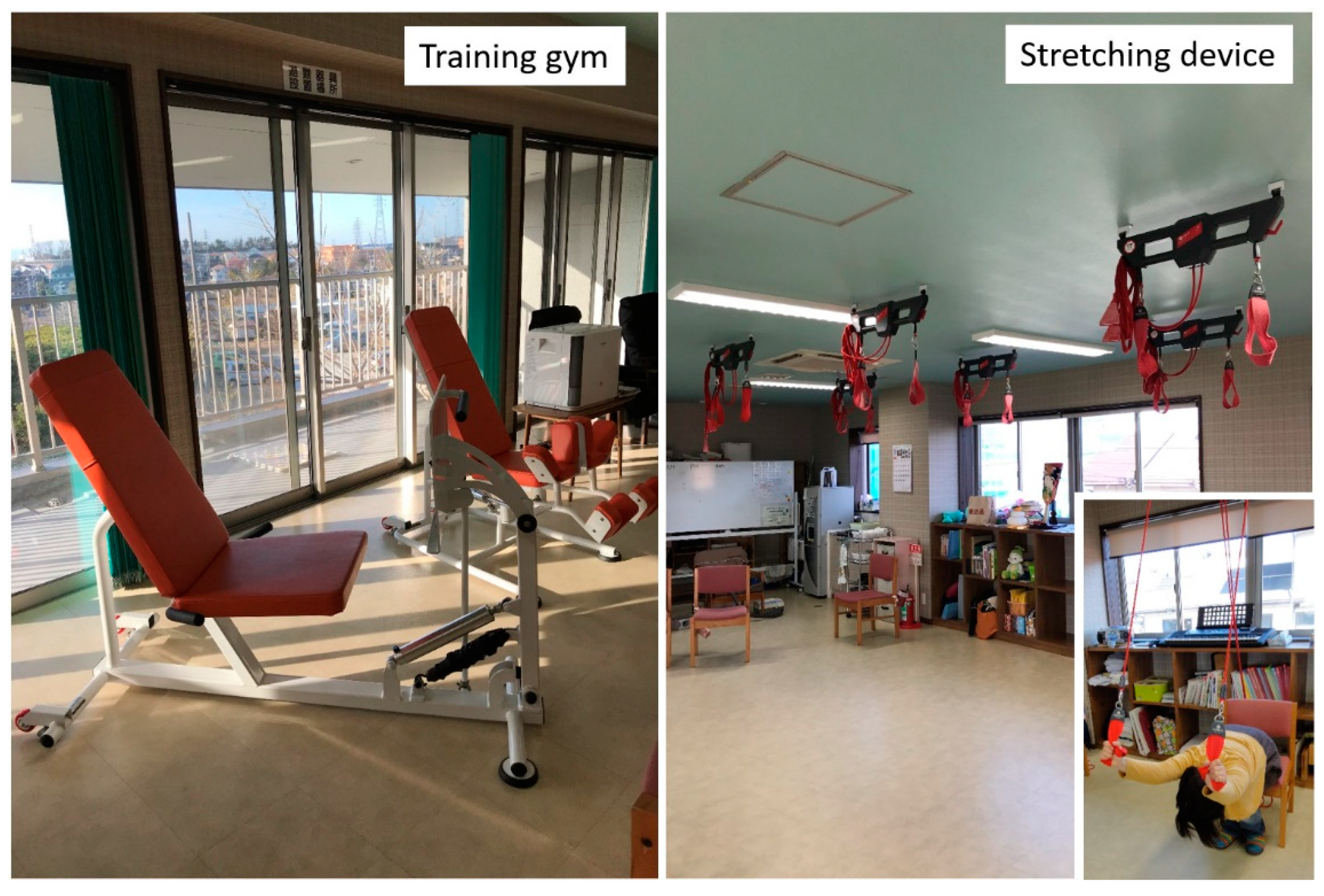 © 2019 by the author. Licensee MDPI, Basel, Switzerland. This article is an open access article distributed under the terms and conditions of the Creative Commons Attribution (CC BY) license (http://creativecommons.org/licenses/by/4.0/).