DNA Methylation Suppression by
Bhendi Yellow Vein Mosaic Virus
1
Department of Plant Biotechnology, School of Biotechnology, Madurai Kamaraj University, Madurai 625021, India
2
Department of Plant Molecular Biology, University of Delhi, South Campus, New Delhi 110021, India
3
Department of Genetic Engineering, School of Biotechnology, Madurai Kamaraj University, Madurai 625021, India
4
School of Chemical and Biotechnology, SASTRA University, Thanjavur 613401, India
5
Department of Botany, The American College, Madurai 625002, India
6
Department of Plant Sciences, School of Biological Sciences, Madurai Kamaraj University, Madurai 625021, India
*
Author to whom correspondence should be addressed.
Received: 3 May 2018 / Revised: 26 May 2018 / Accepted: 29 May 2018 / Published: 31 May 2018
Abstract
Bhendi yellow vein mosaic virus
(BYVMV) belongs to the monopartite begomovirus associated with the β satellite. As a single-stranded DNA (ssDNA) virus, it should be amenable to transcriptional and post-transcriptional gene silencing (TGS and PTGS). Previously, we had demonstrated C2, C4 and βC1 to be having different levels of influence on PTGS. Hence in the present study, a series of experiments such as agroinfiltration, chop-polymerase chain reaction (PCR), quantitative PCR (qPCR) and bisulfite next generation sequencing (NGS) were designed to analyse the involvement of BYVMV proteins on DNA methylation suppression. From the preliminary studies, we concluded that BYVMV genes were responsible for TGS suppression and C2, C4 genes from BYVMV were selected for further studies. Agroinfiltration experiments with mutant C2 and C4 partial tandem repeat (PTR) constructs of BYVMV have confirmed the role of C2 and C4 in DNA methylation impairment. The protoplast replication assay has shown that C4 was not an impediment for viral DNA replication and subsequent agroinfiltration studies with the C4 mutant BYVMV PTR construct have revealed the involvement of C4 in viral DNA movement.
View Full-Text
►

▼

Figures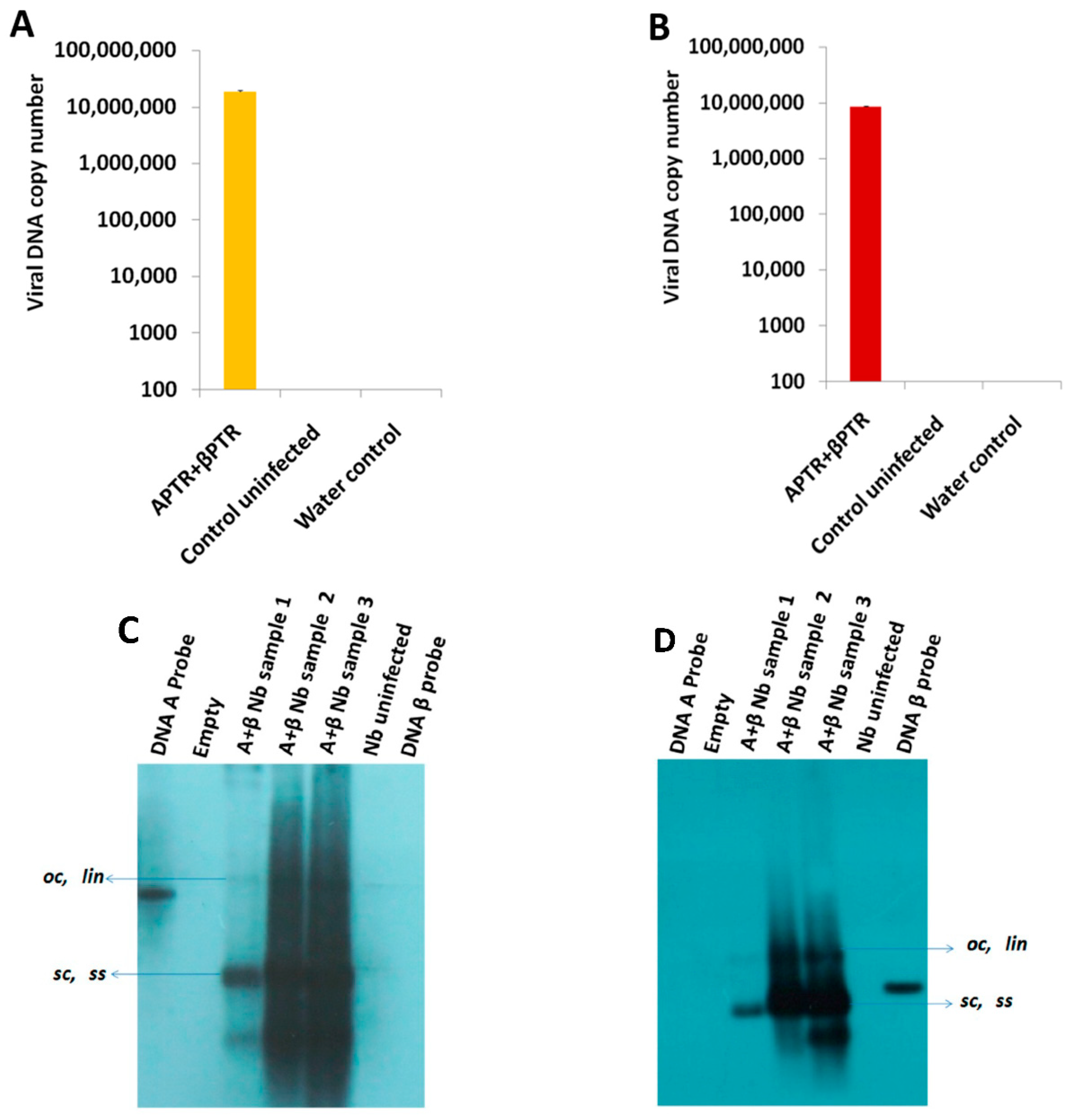 Figure 1
This is an open access article distributed under the
Creative Commons Attribution License
which permits unrestricted use, distribution, and reproduction in any medium, provided the original work is properly cited (CC BY 4.0).

Share & Cite This Article
MDPI and ACS Style
Babu, K.S.D.; Guria, A.; Karanthamalai, J.; Srikakulam, N.; Kumari, K.; Sharma, P.; Chandran, S.A.; Barnabas, A.D.; Tennyson, J.; Pandi, G. DNA Methylation Suppression by Bhendi Yellow Vein Mosaic Virus. Epigenomes 2018, 2, 7.
Note that from the first issue of 2016, MDPI journals use article numbers instead of page numbers. See further details here.
Comments
[Return to top]