Emergence of a "Cyclosome" in a Primitive Network Capable of Building "Infinite" Proteins†
1
Faculty of Medicine, Université Grenoble Alpes, AGEIS EA 7407 Tools for e-Gnosis Medical, 38700 La Tronche, France
2
Laboratory of Microbiology Signals and Microenvironment, Université de Rouen, 76821 Mont-Saint-Aignan CEDEX, France
*
Author to whom correspondence should be addressed.
†
The present paper is dedicated to René Thomas (1928–2017) who was the first to encourage in France–especially via the Selection Committee of the Institut Universitaire de France—this type of research on RNAs and the origin of life. The research undertaken by René Thomas himself ranged widely from RNA biochemistry (notably the denaturation/renaturation of nucleic acids) to genetics (in particular that of phages), theoretical biology, and system dynamics. René Thomas was an extraordinarily creative scientist and an unwavering friend with his close colleagues, giving precious advice on all aspects of their scientific and ordinary lives.
Received: 1 May 2019 / Revised: 8 June 2019 / Accepted: 13 June 2019 / Published: 18 June 2019
Abstract
We argue for the existence of an RNA sequence, called the AL (for ALpha) sequence, which may have played a role at the origin of life; this role entailed the AL sequence helping generate the first peptide assemblies via a primitive network. These peptide assemblies included "infinite" proteins. The AL sequence was constructed on an economy principle as the smallest RNA ring having one representative of each codon's synonymy class and capable of adopting a non-functional but nevertheless evolutionarily stable hairpin form that resisted denaturation due to environmental changes in pH, hydration, temperature, etc. Long subsequences from the AL ring resemble sequences from tRNAs and 5S rRNAs of numerous species like the proteobacterium,
Rhodobacter sphaeroides
. Pentameric subsequences from the AL are present more frequently than expected in current genomes, in particular, in genes encoding some of the proteins associated with ribosomes like tRNA synthetases. Such relics may help explain the existence of universal sequences like exon/intron frontier regions, Shine-Dalgarno sequence (present in bacterial and archaeal mRNAs), CRISPR and mitochondrial loop sequences.
View Full-Text
►

▼

Figures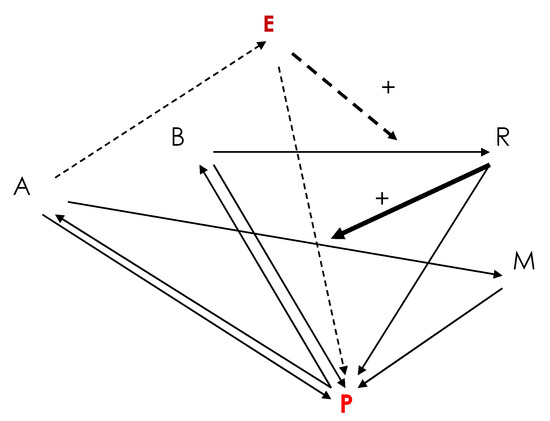 Figure 1
This is an open access article distributed under the
Creative Commons Attribution License
which permits unrestricted use, distribution, and reproduction in any medium, provided the original work is properly cited (CC BY 4.0).

Share & Cite This Article
MDPI and ACS Style
Demongeot, J.; Norris, V. Emergence of a "Cyclosome" in a Primitive Network Capable of Building "Infinite" Proteins. Life 2019, 9, 51.
Note that from the first issue of 2016, MDPI journals use article numbers instead of page numbers. See further details here.
Related Articles
Comments
[Return to top]