Estate Crops More Attractive than Community Forests in West Kalimantan, Indonesia
1
College of Science & Engineering, James Cook University, Cairns, QLD 4870, Australia
2
Center for International Forestry Research (CIFOR), Bogor 16115, Indonesia
3
WWF-Indonesia, West Kalimantan Programme, Jalan Karna Sosial Gang Wonoyoso II No. 3, Pontianak 78121, Indonesia
*
Authors to whom correspondence should be addressed.
Academic Editors: Jeffrey Sayer and Chris Margules
Received: 19 January 2017 / Revised: 19 January 2017 / Accepted: 4 February 2017 / Published: 8 February 2017
Smallholder farmers and indigenous communities must cope with the opportunities and threats presented by rapidly spreading estate crops in the frontier of the agricultural market economy. Smallholder communities are subject to considerable speculation by outsiders, yet large-scale agriculture presents tradeoffs that they must navigate. We initiated a study in Sintang, West Kalimantan in 2012 and have returned annually for the last four years, building the baselines for a longer-term landscape approach to reconciling conservation and development tradeoffs in situ. Here, the stakeholders are heterogeneous, yet the land cover of the landscape is on a trajectory towards homogenous mono-cropping systems, primarily either palm oil or rubber. In one village on the frontier of the agricultural market economy, natural forests remain managed by the indigenous and local community but economics further intrude on forest use decisions. Conservation values are declining and the future of the forest is uncertain. As such, the community is ultimately attracted to more economically attractive uses of the land for local development oil palm or rubber mono-crop farms. We identify poverty as a threat to community-managed conservation success in the face of economic pressures to convert forest to intensive agriculture. We provide evidence that lucrative alternatives will challenge community-managed forests when prosperity seems achievable. To alleviate this trend, we identify formalized traditional management and landscape governance solutions to nurture a more sustainable landscape transition.
Acknowledgments
We would like to thank all our colleagues in the HoB. We especially thank CIFOR for funding and other in-kind assistance. We are grateful to Albertus Albertus (WWF), Aseop Asep Bee (WWF), and all our friends in Kenyabur Baru, Mererai 1, and Mererai 2. We also thank the two reviewers for their valuable comments on this manuscript.
Author Contributions
James D. Langston conceived and designed the study; James D. Langston and Yazid Sururi performed the field study; Muhammad Munawir helped facilitate field study and contributed to the biophysical and social data; James D. Langston, Rebecca A. Riggs and Yazid Sururi analyzed the data; Terry Sunderland provided insightful edits and ideas to enrich the context, results, and discussion. James D. Langston and Rebecca A. Riggs drafted the original paper and Yazid Sururi, Muhammad Munawir, Terry Sunderland contributed edits and comments to subsequent drafts.
Conflicts of Interest
The authors declare no conflict of interest.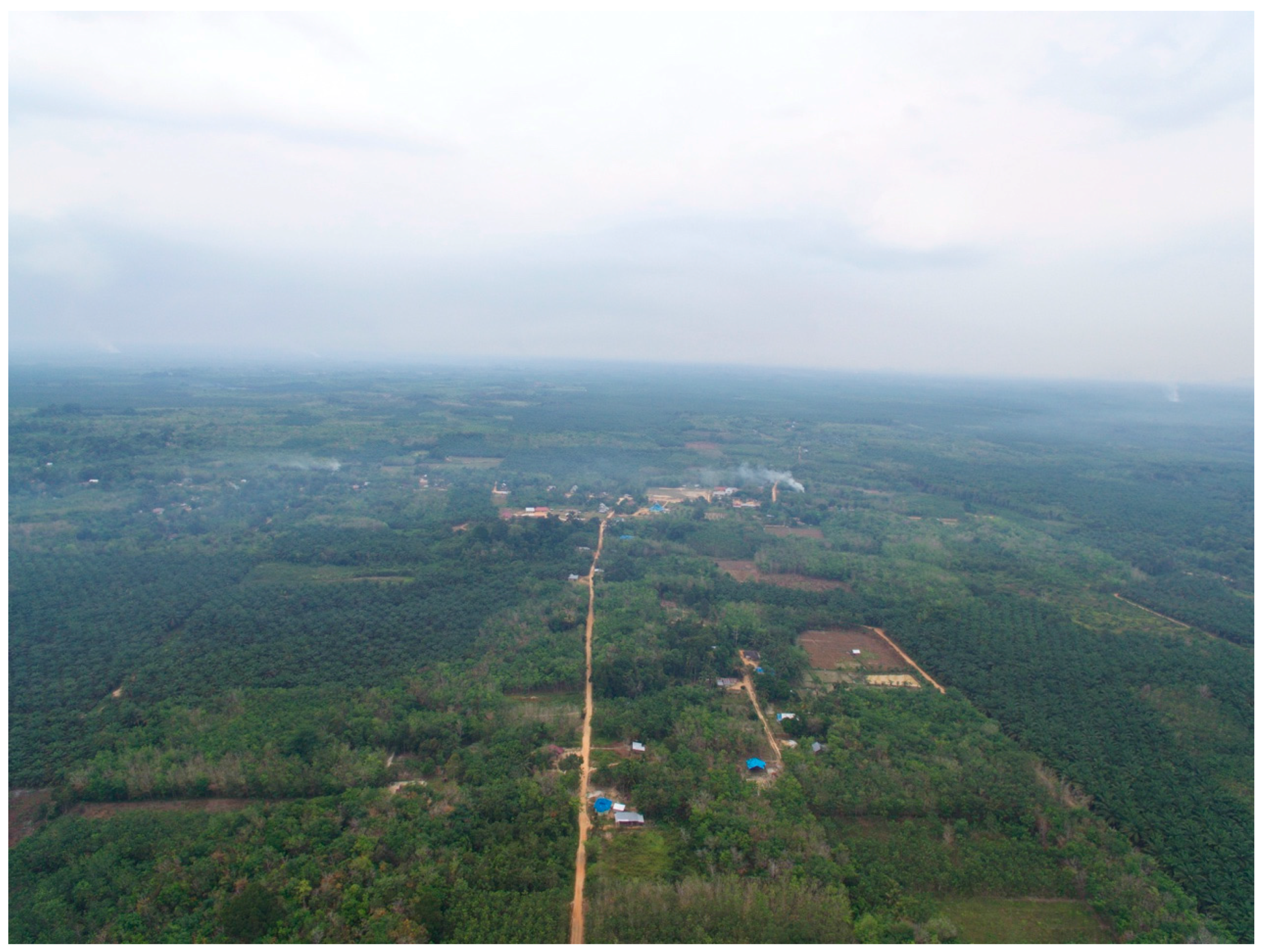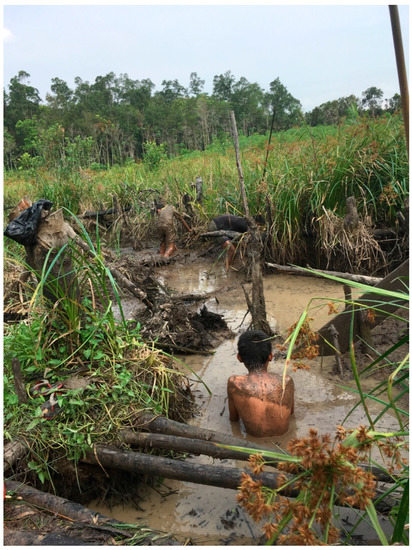 Figure 2. Children clearing root vegetables from newly cleared peatland drainage ditch. The area is being prepared for a rubber plantation.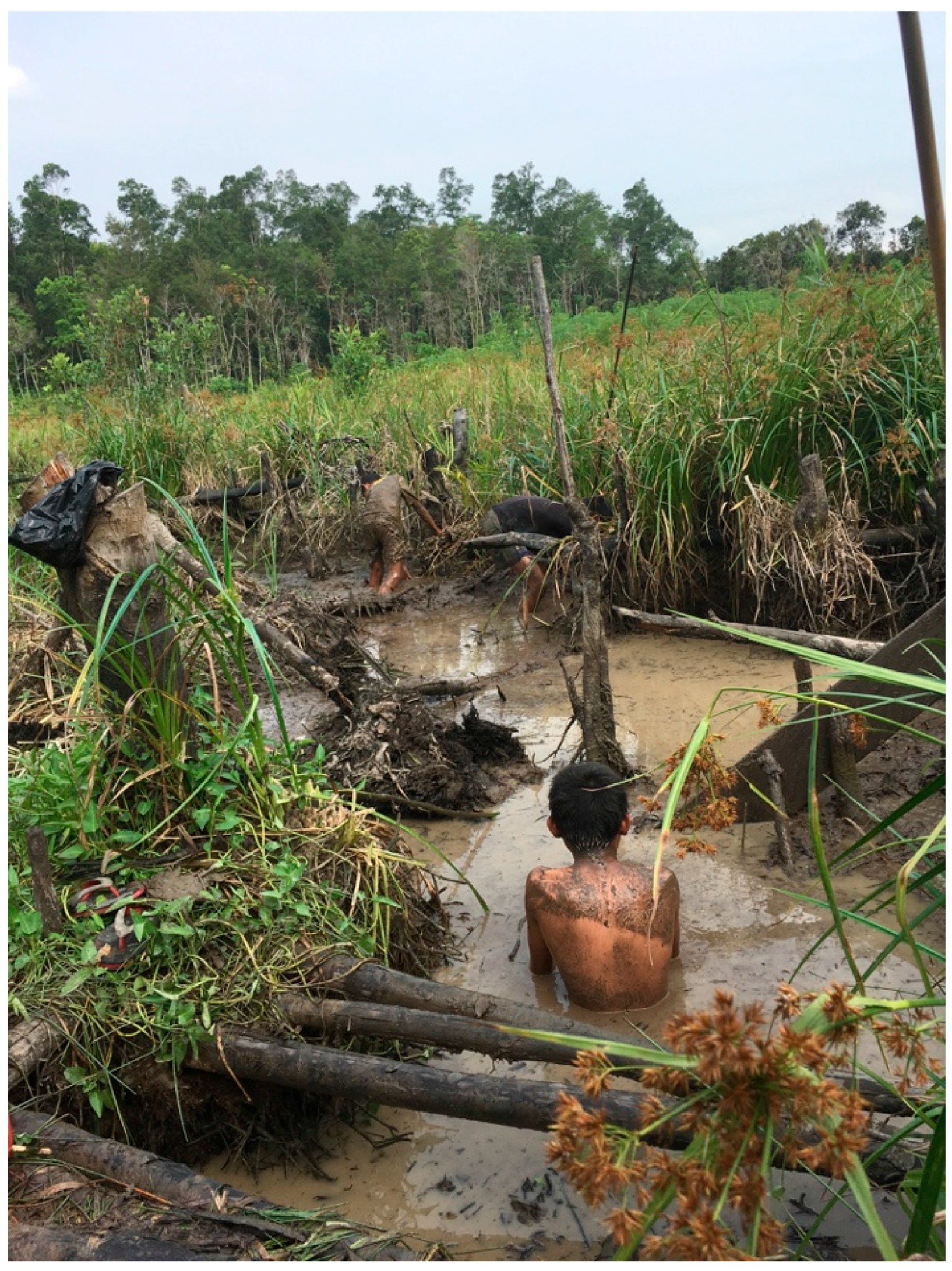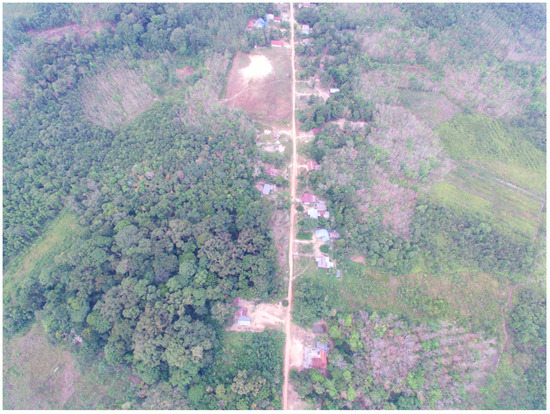 Figure 3. The village maintains adat-managed forests, which lie adjacent to the end of their road. The beginning of the forest can be seen in the left lower hand of the image.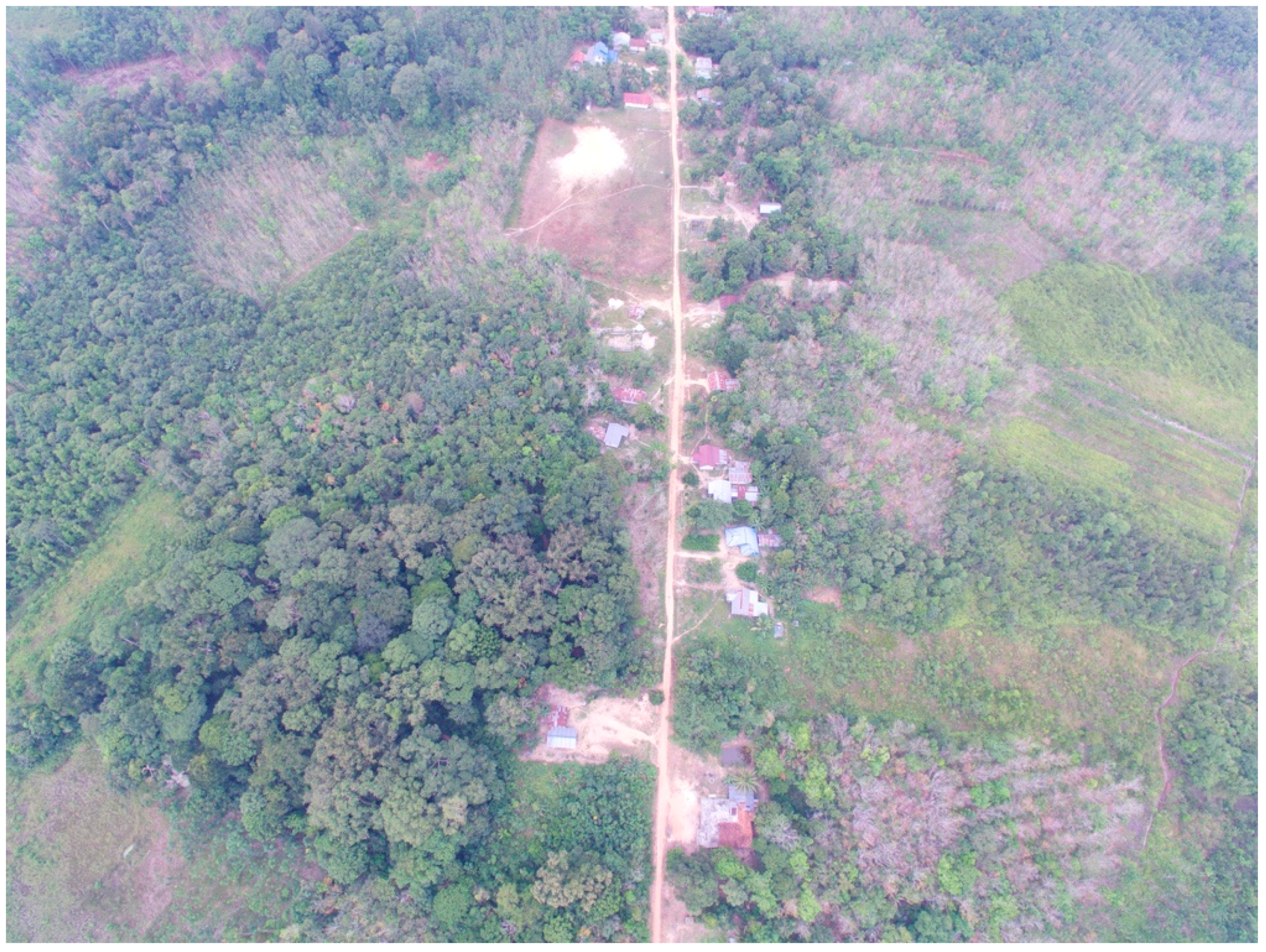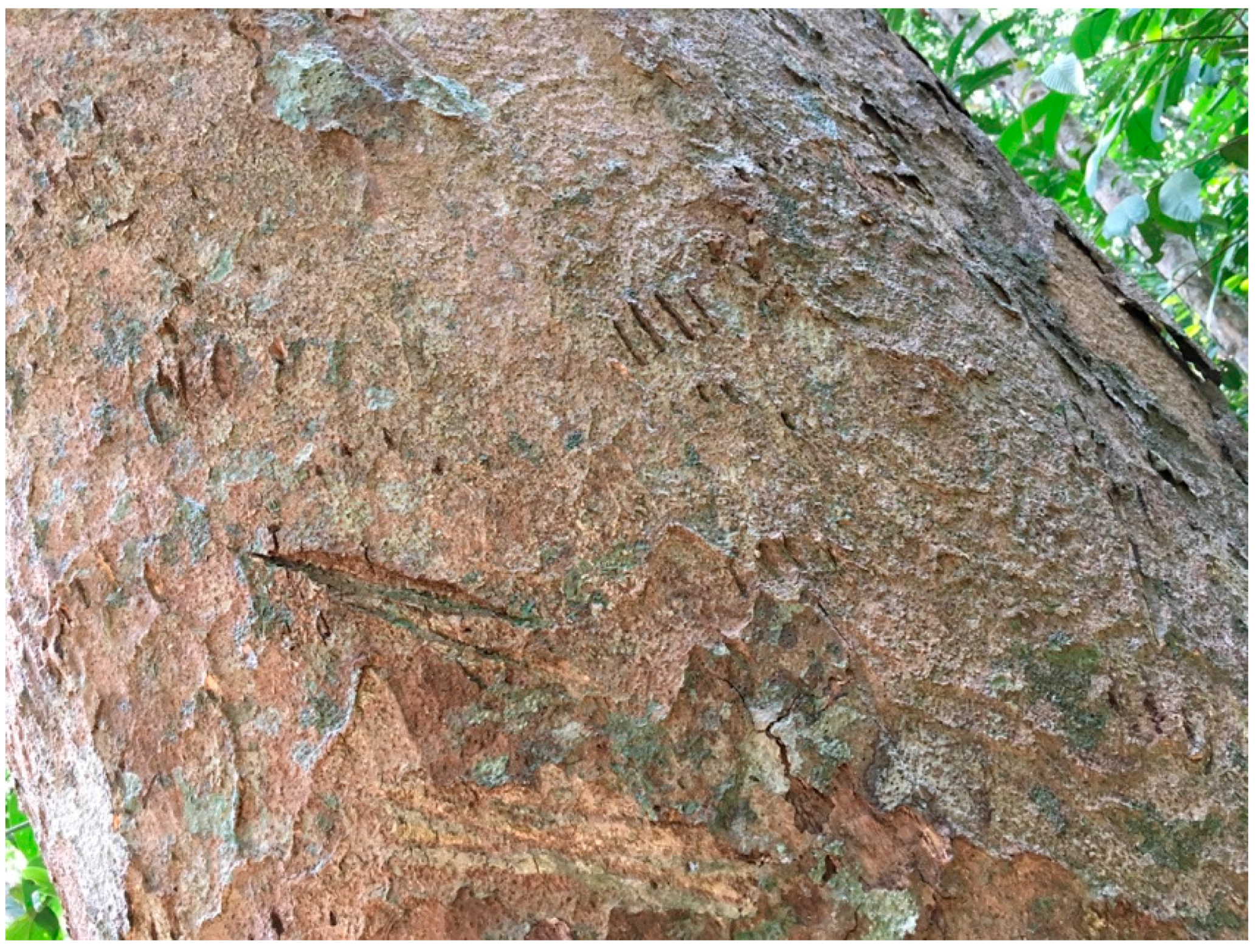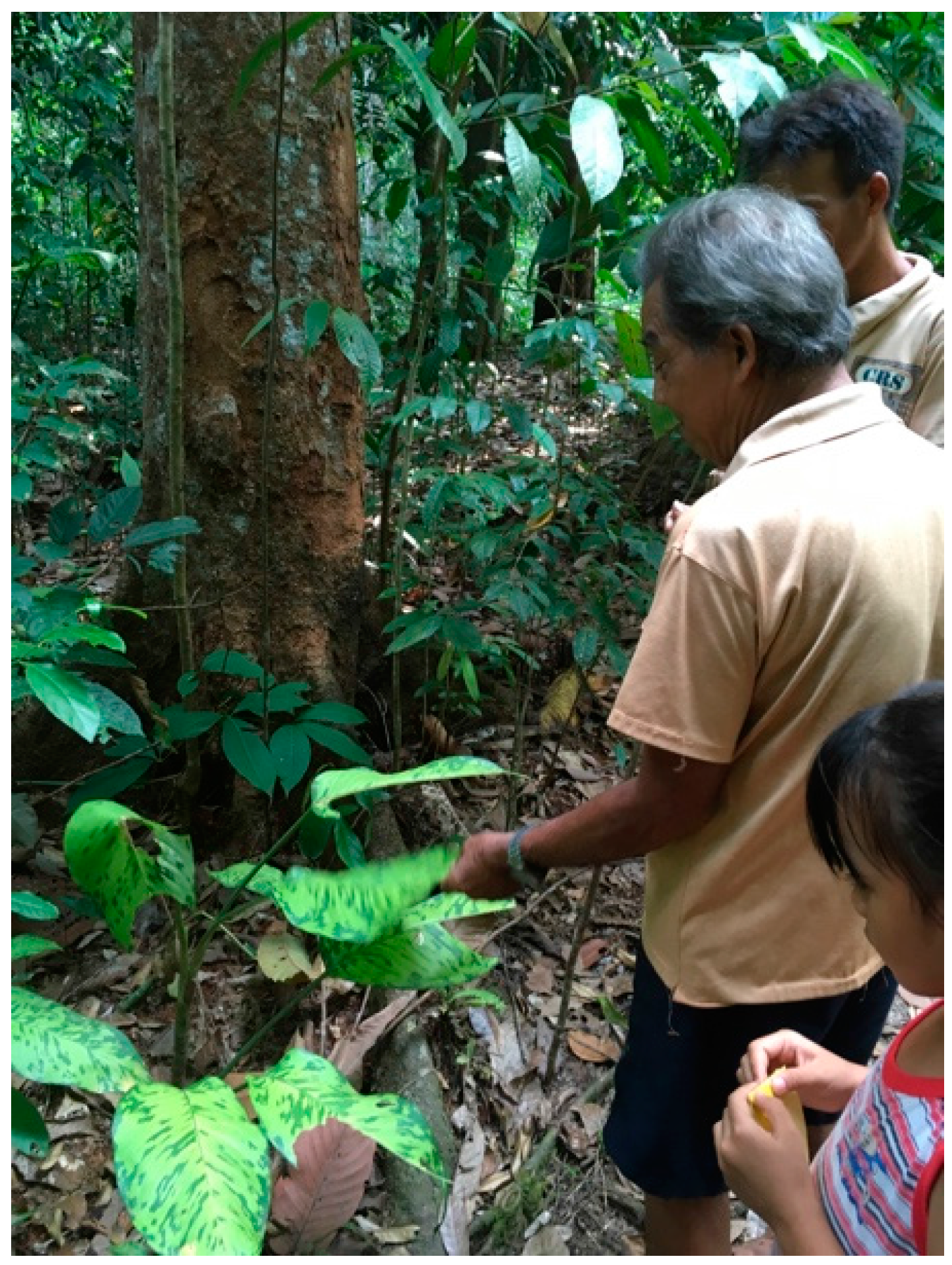 © 2017 by the authors. Licensee MDPI, Basel, Switzerland. This article is an open access article distributed under the terms and conditions of the Creative Commons Attribution (CC BY) license ( http://creativecommons.org/licenses/by/4.0/).