Is Recovery of Large-Bodied Zooplankton after Nutrient Loading Reduction Hampered by Climate Warming? A Long-Term Study of Shallow Hypertrophic Lake Søbygaard, Denmark
1
Instituto Nacional de Limnología (CONICET-UNL), 3000 Santa Fe, Argentina
2
Faculty of Biochemistry and Biological Sciences (UNL), 3000 Santa Fe, Argentina
3
Department of Bioscience, Aarhus University, DK-8600 Aarhus, Denmark
4
Aquatic Ecology Group, BETA Research Centre, University of Vic—Central University of Catalonia, 08500 Vic, Spain
5
Catalan Institution for Research and Advanced Studies, ICREA, 08010 Barcelona, Spain
6
Sino-Danish Centre for Education and Research, 100190 Beijing, China
*
Author to whom correspondence should be addressed.
Academic Editor: Miklas Scholz
Received: 16 June 2016 / Revised: 26 July 2016 / Accepted: 28 July 2016 / Published: 10 August 2016
Abstract
Nutrient fluctuations and climate warming can synergistically affect trophic dynamics in lakes, resulting in enhanced symptoms of eutrophication, thereby potentially counteracting restoration measures. We performed a long-term study (23 years) of zooplankton in Danish Lake Søbygaard, which is in recovery after nutrient loading reduction, but now faces the effects of climate warming. We hypothesized that the recovery of large-bodied zooplankton after nutrient loading reduction would be hampered by climate warming through indirect effects on fish size structure. We found a shift in macrozooplankton from initial dominance of
Daphnia
spp. towards
Bosmina
spp. as well as a decline in the body size of copepods and an increase in the abundance of nauplii. These changes coincided with the increase in small sized fish as a result of rising water temperature. Despite a reduction in body size, the total biomass of cladocerans increased coinciding with a diminished fish catch per unit effort (CPUE), and likely then an overall reduction in the predation on zooplankton. A cascading effect to phytoplankton was evidenced by enhanced zooplankton:phytoplankton and cladoceran:phytoplankton ratios and a decrease in Chl-
a
:TP and Chl-
a
:TN ratios. Our results indicate that climate warming, through changes in the size structure of fish community, has major effects on zooplankton size structure. In Lake Søbygaard, the decline in zooplankton size did not prevent, but modulated, the positive cascading effect on phytoplankton through an expected diminished fish CPUE related to nutrient loading reduction.
View Full-Text
►

▼

Figures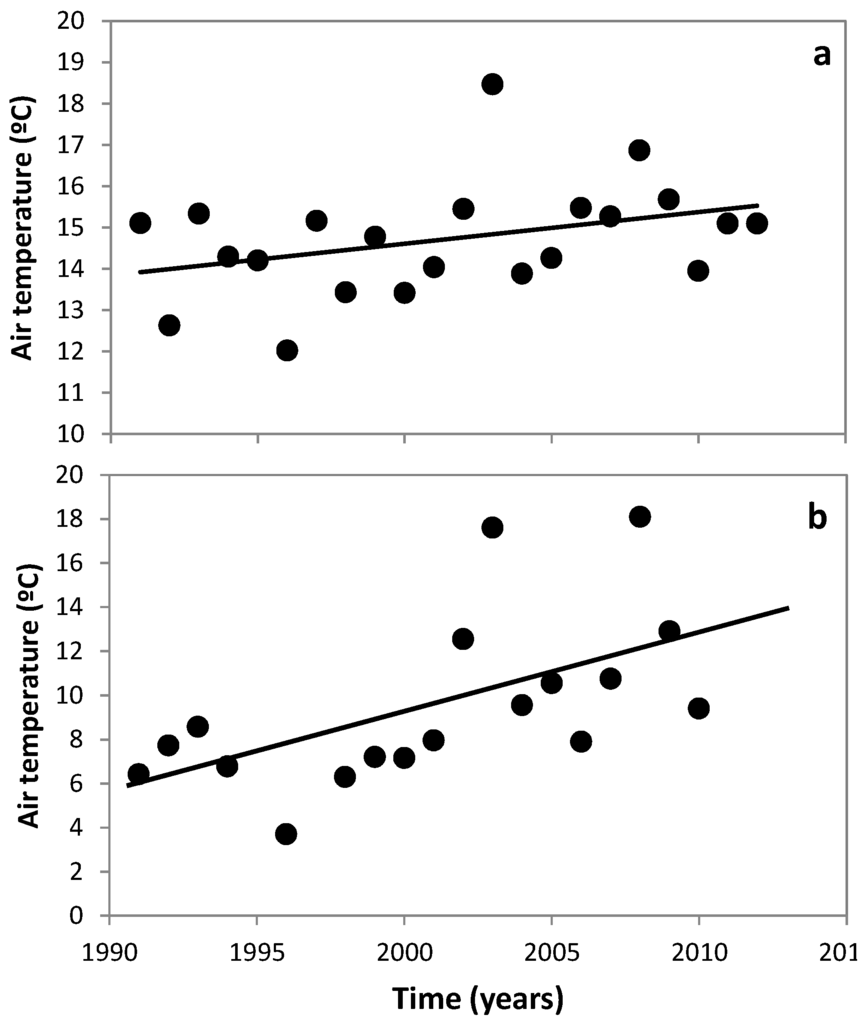 Figure 1
This is an open access article distributed under the
Creative Commons Attribution License
which permits unrestricted use, distribution, and reproduction in any medium, provided the original work is properly cited (CC BY 4.0).

Share & Cite This Article
MDPI and ACS Style
Gutierrez, M.F.; Devercelli, M.; Brucet, S.; Lauridsen, T.L.; Søndergaard, M.; Jeppesen, E. Is Recovery of Large-Bodied Zooplankton after Nutrient Loading Reduction Hampered by Climate Warming? A Long-Term Study of Shallow Hypertrophic Lake Søbygaard, Denmark. Water 2016, 8, 341.
Note that from the first issue of 2016, MDPI journals use article numbers instead of page numbers. See further details here.
Related Articles
Comments
[Return to top]