Restoration of Shallow Lakes in Subtropical and Tropical China: Response of Nutrients and Water Clarity to Biomanipulation by Fish Removal and Submerged Plant Transplantation
1
State Key Laboratory of Lake Science and Environment, Nanjing Institute of Geography and Limnology, Chinese Academy of Sciences, Nanjing, 210008, China
2
Department of Ecology and Institute of Hydrobiology, Jinan University, Guangzhou, 510630, China
3
Sino-Danish Centre for Education and Research (SDC), University of Chinese Academy of Sciences, Beijing, 100190, China
4
Beisun Environmental Technology Company, Guangzhou, 510623, China
5
Department of Bioscience, Aarhus University, 8600 Silkeborg, Denmark
*
Authors to whom correspondence should be addressed.
Received: 16 August 2016 / Accepted: 29 September 2016 / Published: 5 October 2016
Abstract
Fish removal has been used to restore temperate lakes, and positive effects on ecological state and water clarity have frequently been recorded in many lakes. Recently, a supplementary measure, transplantation of submerged macrophytes after fish removal, has been applied to restore warm Chinese shallow lakes in order to compensate for the expected lack of increasing grazing control of phytoplankton after the biomanipulation. These measures have successfully shifted turbid warm lakes to a clear water state, but little is known about the responses to restoration of key physico-chemical variables. We analyzed the seasonal variation in nutrient concentrations in two subtropical and one tropical biomanipulated shallow Chinese lakes subjected to restoration. In all three lakes, a marked decline occurred in the concentrations of lake total nitrogen (TN), total phosphorus (TP), total suspended solids (TSS), and chlorophyll a (Chl a), while the transparency (SD:WD ratio, Secchi depth to water depth ratio) increased. A clear water state was established, lasting so far for 7 to 23 months, and TN, TP, Chl a, and TSS levels in the three restored lakes decreased to, on average, 49%, 58%, 41%, and 18% of the level prior to restoration and/or the level in a reference lake, respectively, while the annual mean SD:WD ratio exhibited a 1.5–4 fold increase. In conclusion, lake restoration by transplantation of submerged macrophytes after fish removal had major positive effects on the physico-chemical variables in our study lakes. However, continuous control of omnivorous and herbivorous fish biomass is recommended as the fish typically present in warm, shallow lakes to some extent feed on submerged macrophytes, when available.
View Full-Text
►

▼

Figures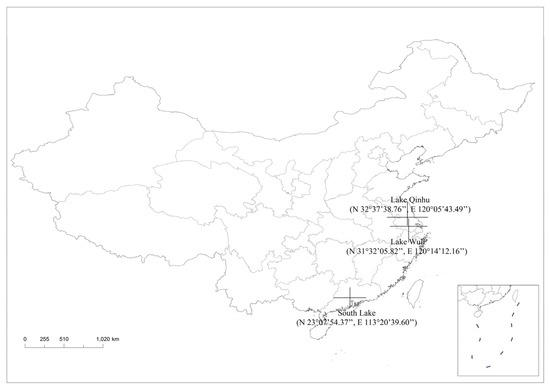 Figure 1
This is an open access article distributed under the
Creative Commons Attribution License
which permits unrestricted use, distribution, and reproduction in any medium, provided the original work is properly cited (CC BY 4.0).

Share & Cite This Article
MDPI and ACS Style
Yu, J.; Liu, Z.; Li, K.; Chen, F.; Guan, B.; Hu, Y.; Zhong, P.; Tang, Y.; Zhao, X.; He, H.; Zeng, H.; Jeppesen, E. Restoration of Shallow Lakes in Subtropical and Tropical China: Response of Nutrients and Water Clarity to Biomanipulation by Fish Removal and Submerged Plant Transplantation. Water 2016, 8, 438.
Note that from the first issue of 2016, MDPI journals use article numbers instead of page numbers. See further details here.
Related Articles
Comments
[Return to top]