Comparison of Shallow Water Solvers: Applications for Dam-Break and Tsunami Cases with Reordering Strategy for Efficient Vectorization on Modern Hardware
Chair for Computation in Engineering, Technical University of Munich, Arcisstr. 21, D-80333 Munich, Germany
*
Author to whom correspondence should be addressed.
Received: 13 February 2019 / Revised: 20 March 2019 / Accepted: 21 March 2019 / Published: 27 March 2019
Abstract
We investigate in this paper the behaviors of the Riemann solvers (Roe and Harten-Lax-van Leer-Contact (HLLC) schemes) and the Riemann-solver-free method (central-upwind scheme) regarding their accuracy and efficiency for solving the 2D shallow water equations. Our model was devised to be spatially second-order accurate with the Monotonic Upwind Scheme for Conservation Laws (MUSCL) reconstruction for a cell-centered finite volume scheme—and be temporally fourth-order accurate using the Runge–Kutta fourth-order method. Four benchmark cases of dam-break and tsunami events dealing with highly-discontinuous flows and wet–dry problems were simulated. To this end, we applied a reordering strategy for the data structures in our code supporting efficient vectorization and memory access alignment for boosting the performance. Two main features are pointed out here. Firstly, the reordering strategy employed has enabled highly-efficient vectorization for the three solvers investigated on three modern hardware (AVX, AVX2, and AVX-512), where speed-ups of 4.5–6.5× were obtained on the AVX/AVX2 machines for eight data per vector while on the AVX-512 machine we achieved a speed-up of up to 16.7× for 16 data per vector, all with singe-core computation; with parallel simulations, speed-ups of up to 75.7–121.8× and 928.9× were obtained on AVX/AVX2 and AVX-512 machines, respectively. Secondly, we observed that the central-upwind scheme was able to outperform the HLLC and Roe schemes 1.4× and 1.25×, respectively, by exhibiting similar accuracies. This study would be useful for modelers who are interested in developing shallow water codes.
View Full-Text
►

▼

Figures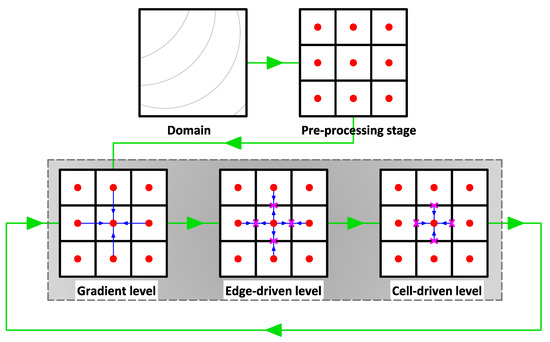 Figure 1
This is an open access article distributed under the
Creative Commons Attribution License
which permits unrestricted use, distribution, and reproduction in any medium, provided the original work is properly cited (CC BY 4.0).

Share & Cite This Article
MDPI and ACS Style
Ginting, B.M.; Mundani, R.-P. Comparison of Shallow Water Solvers: Applications for Dam-Break and Tsunami Cases with Reordering Strategy for Efficient Vectorization on Modern Hardware. Water 2019, 11, 639.
Note that from the first issue of 2016, MDPI journals use article numbers instead of page numbers. See further details here.
Related Articles
Comments
[Return to top]