Characteristics of Heavy Storms and the Scaling Relation with Air Temperature by Event Process-Based Analysis in South China
1
School of Geography and Planning, Sun Yat-sen University, Guangzhou 510275, China
2
Department of Information Technology & Automation, The Pearl River Hydraulic Research Institute, Guangzhou 510611, China
3
Guangdong Key Laboratory for Urbanization and Geo-simulation, Sun Yat-sen University, Guangzhou 510275, China
4
Southern Laboratory of Ocean Science and Engineering (Guangdong, Zhuhai), Zhuhai 519000, China
5
Guangdong Provincial Engineering Research Center for Public Security and Disasters, Guangzhou 510275, China
6
Department of Geography, Guangzhou University, Guangzhou 510006, China
7
Department of Geography, University of Cincinnati, Cincinnati, OH 45221, USA
*
Authors to whom correspondence should be addressed.
Received: 29 December 2018 / Revised: 17 January 2019 / Accepted: 18 January 2019 / Published: 22 January 2019
Abstract
The negative scaling rate between precipitation extremes and the air temperature in tropic and subtropic regions is still a puzzling issue. This study investigates the scaling rate from two aspects, storm characteristics (types) and event process-based temperature variations. Heavy storms in South China are developed by different weather systems with unique meteorological characteristics each season, such as the warm-front storms (January), cold-front storms (April to mid-May), monsoon storms (late May to June), convective storms, and typhoon storms (July to September). This study analyzes the storm characteristics using the hourly rainfall data from 1990 to 2017; compares the storm hyetographs derived from the one-minute rainfall data during 2008–2017; and investigates the interactions between heavy storms and meteorological factors including air temperature, relative humidity, surface pressure, and wind speed at 42 weather stations in Guangzhou during 2015–2017. Most storms, except for typhoon and warm-front storms, had a short duration (3 h) and intense rates (~13 mm/h) in Guangzhou, South China. Convective storms were dominant (50%) in occurrence and had the strongest intensity (15.8 mm/h). Storms in urban areas had stronger interactions with meteorological factors and showed different hyetographs from suburban areas. Meteorological factors had larger variations with the storms that occurred in the day time than at night. The air temperature could rise 6 °C and drop 4 °C prior to and post-summer storms against the diurnal mean state. The 24-h mean air temperature prior to the storms produced more reliable scaling rates than the naturally daily mean air temperature. The precipitation extremes showed a peak-like scaling relation with the 24-h mean air temperature and had a break temperature of 28 °C. Below 28 °C, the relative humidity was 80%–100%, and it showed a positive scaling rate. Above 28 °C, the negative scaling relation was likely caused by a lack of moisture in the atmosphere, where the relative humidity decreased with the air temperature increase.
View Full-Text
►

▼

Figures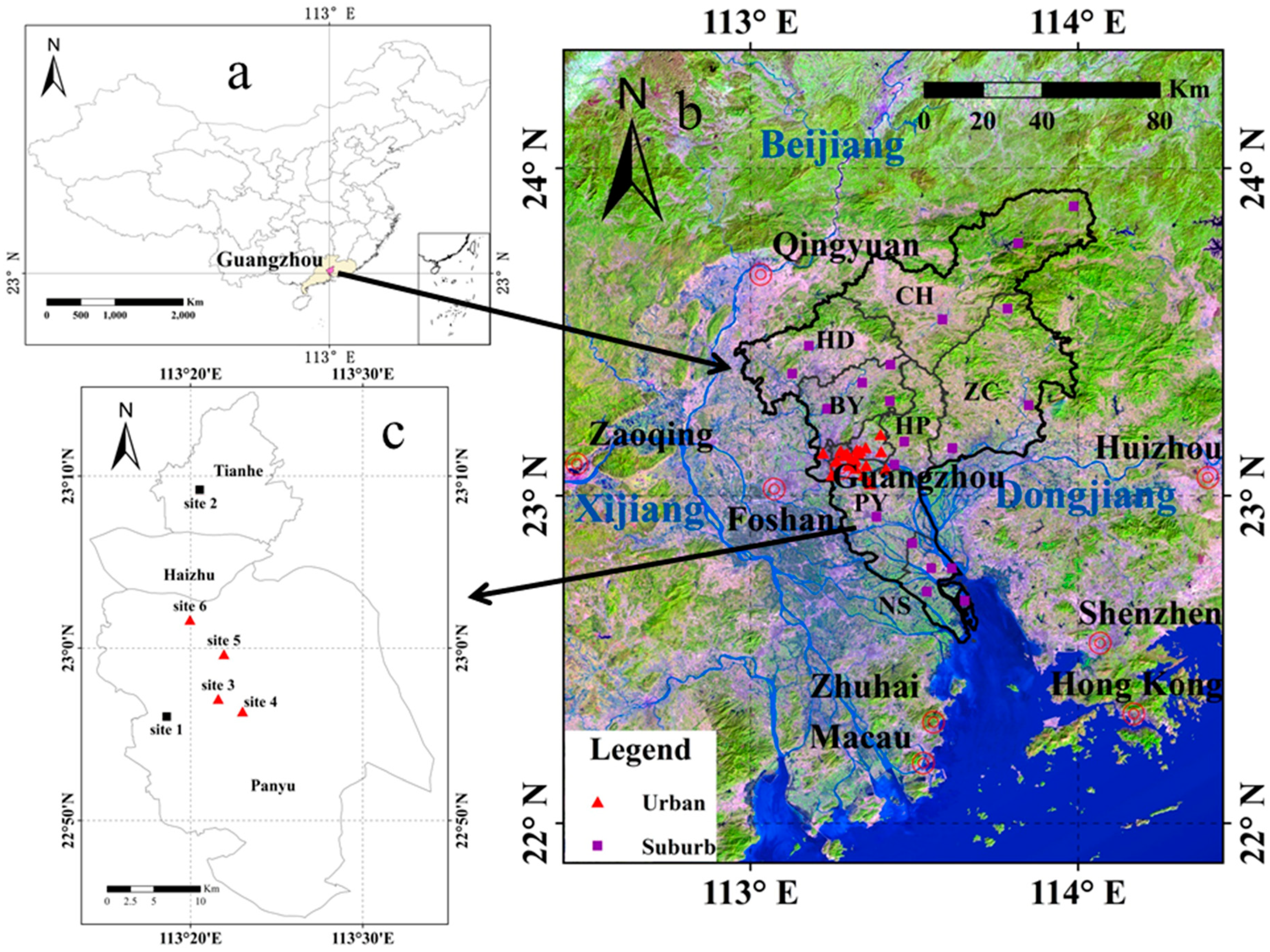 Figure 1
This is an open access article distributed under the
Creative Commons Attribution License
which permits unrestricted use, distribution, and reproduction in any medium, provided the original work is properly cited (CC BY 4.0).

Share & Cite This Article
MDPI and ACS Style
Pan, C.; Wang, X.; Liu, L.; Wang, D.; Huang, H. Characteristics of Heavy Storms and the Scaling Relation with Air Temperature by Event Process-Based Analysis in South China. Water 2019, 11, 185.
Note that from the first issue of 2016, MDPI journals use article numbers instead of page numbers. See further details here.
Related Articles
Comments
[Return to top]