A Critical Evaluation on the Role of Aerodynamic and Canopy–Surface Conductance Parameterization in SEB and SVAT Models for Simulating Evapotranspiration: A Case Study in the Upper Biebrza National Park Wetland in Poland
1
Remote Sensing and Natural Resources Modeling, Department ERIN, Luxembourg Institute of Science and Technology (LIST), 4422 Belvaux, Luxembourg
2
Department of Water Resources, ITC, University of Twente, 7522 NB Enschede, The Netherlands
3
School for Environment and Sustainability, University of Michigan, Ann Arbor, MI 48109, USA
4
Department of Hydraulic Engineering, Faculty of Civil and Environmental Engineering, Warsaw University of Life Sciences, Nowoursynowska 166, 02-787 Warsaw, Poland
*
Authors to whom correspondence should be addressed.
Received: 28 September 2018 / Revised: 7 November 2018 / Accepted: 23 November 2018 / Published: 28 November 2018
(This article belongs to the Section
Hydrology
)
Abstract
Evapotranspiration (ET) estimation through the surface energy balance (SEB) and soil-vegetation-atmosphere-transfer (SVAT) models are uncertain due to the empirical parameterizations of the aerodynamic and canopy-substrate conductances (g
A
and g
S
) for heat and water vapor transfers. This study critically assessed the impact of conductance parameterizations on ET simulation using three structurally different SEB and SVAT models for an ecologically important North-Eastern European wetland, Upper Biebrza National Park (UBNP) in two consecutive years 2015 and 2016. A pronounced ET underestimation (mean bias −0.48 to −0.68 mm day
−1
) in SEBS (Surface Energy Balance System) was associated with an overestimation of g
A
due to uncertain parameterization of momentum roughness length and bare soil's excess resistance to heat transfer (kB
−1
) under low vegetation cover. The systematic ET overestimation (0.65–0.80 mm day
−1
) in SCOPE (Soil Canopy Observation, Photochemistry and Energy fluxes) was attributed to the overestimation of both the conductances. Conductance parameterizations in SEBS and SCOPE appeared to be very sensitive to the general ecohydrological conditions, with a tendency of overestimating g
A
(g
S
) under humid (arid) conditions. Low ET bias in the analytical STIC (Surface Temperature Initiated Closure) model as compared to SEBS/SCOPE indicated the critical need for calibration-free conductance parameterizations for improved ET estimation.
View Full-Text
►

▼

Figures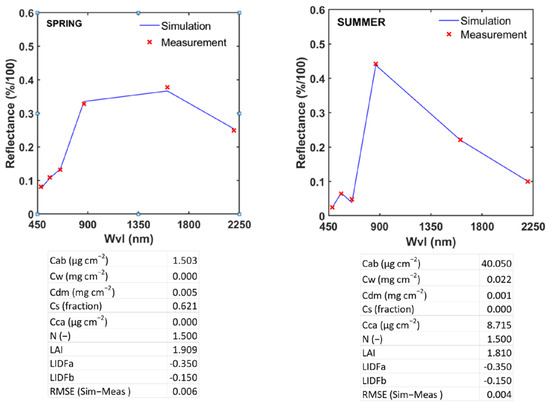 Figure 1
This is an open access article distributed under the
Creative Commons Attribution License
which permits unrestricted use, distribution, and reproduction in any medium, provided the original work is properly cited (CC BY 4.0).

Share & Cite This Article
MDPI and ACS Style
Mallick, K.; Wandera, L.; Bhattarai, N.; Hostache, R.; Kleniewska, M.; Chormanski, J. A Critical Evaluation on the Role of Aerodynamic and Canopy–Surface Conductance Parameterization in SEB and SVAT Models for Simulating Evapotranspiration: A Case Study in the Upper Biebrza National Park Wetland in Poland. Water 2018, 10, 1753.
Note that from the first issue of 2016, MDPI journals use article numbers instead of page numbers. See further details here.
Related Articles
Comments
[Return to top]