Quantitative Analysis by HPLC and FT-MIR Prediction of Individual Sugars from the Plum Fruit Harvested during Growth and Fruit Development†
University of Agricultural Sciences and Veterinary Medicine Cluj-Napoca, Food Engineering Department, 64 Calea Florești, 400509 Cluj-Napoca, Romania
†
Part of Ph.D. Thesis "Research on the assessment of biochemical evaluation for three plum varieties during fruit growth and development"; Ph.D. Student: Romina A. Vlaic; Supervisor: Prof. Sevastița Muste, Ph.D.; Summary available online at http://www.usamvcluj.ro/en/files/teze/en/2015/vlaic.pdf.
*
Author to whom correspondence should be addressed.
Received: 31 October 2018 / Revised: 9 December 2018 / Accepted: 12 December 2018 / Published: 18 December 2018
Abstract
Individual sugars were analyzed by High Performance Liquid Chromatography (HPLC) in plum juice samples obtained from "Stanley", "Vânăt de Italia", and "Tuleu Gras". The samples were harvested from the inside and periphery of the crown during six development phases. The aim of the present study was to determine the individual sugars in plum juice by the HPLC and Fourier transform mid-infrared spectroscopy (FT-MIR) methods and to validate them. Our findings were as follows: levels between 0.26–3.73% for fructose, 1.43–1.10% for glucose, and 0.01–10.19% for sucrose. The FT-MIR analyses confirmed the differences between the juice samples, mainly in the spectral region characteristic to sugars which ranged from 900 to 1500 cm
−1
. FT-MIR coupled with Partial least squares (PLS) was used to develop calibration models for estimating individual plum juice sugars, the predictive characteristics being assessed. The optimal regions and spectral pretreatments were 800–1600 cm
−1
and Savitzky Golay first derivative (d1) for fructose, 800–1600 cm
−1
for glucose, and 915–1145 cm
−1
and second derivative (d2) for sucrose. The selection of optimal spectral zones and pre-treatments led to PLS calibration models with acceptable predictive abilities for glucose, very good for sucrose, and less satisfactory for fructose. Moreover, the FT-MIR results were compared to the HPLC results in external validation tests and reference values included.
View Full-Text
►

▼

Figures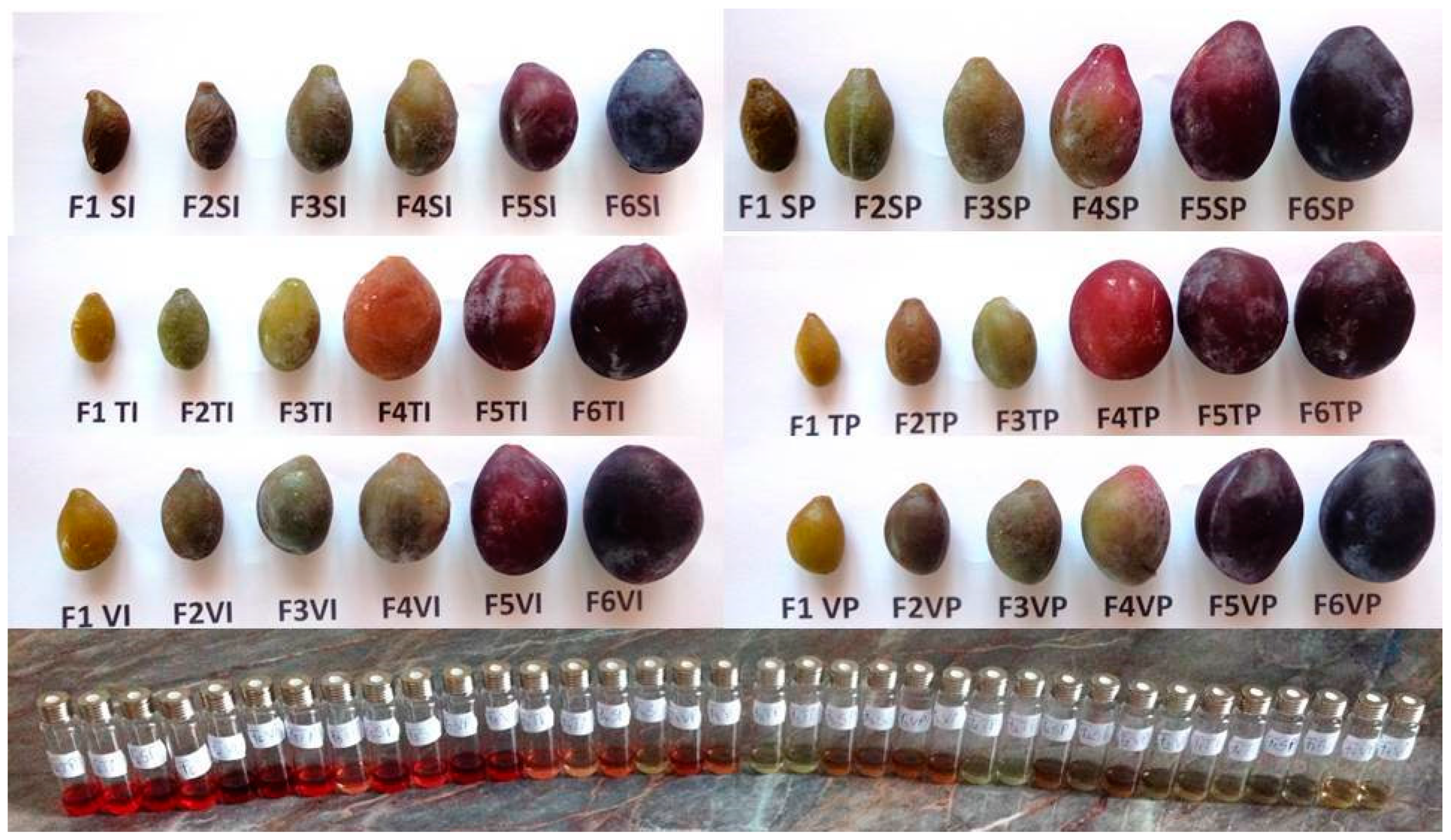 Figure 1
This is an open access article distributed under the
Creative Commons Attribution License
which permits unrestricted use, distribution, and reproduction in any medium, provided the original work is properly cited (CC BY 4.0).

Share & Cite This Article
MDPI and ACS Style
Vlaic, R.A.; Mureșan, A.E.; Mureșan, C.C.; Petruț, G.S.; Mureșan, V.; Muste, S. Quantitative Analysis by HPLC and FT-MIR Prediction of Individual Sugars from the Plum Fruit Harvested during Growth and Fruit Development. Agronomy 2018, 8, 306.
Note that from the first issue of 2016, MDPI journals use article numbers instead of page numbers. See further details here.
Related Articles
Comments
[Return to top]