Open Access This article is
freely available
re-usable
Article
The Preparation of Pd/Foam-Ni Electrode and Its Electrocatalytic Hydrodechlorination for Monochlorophenol Isomers
1
School of Environmental and Chemical Engineering, Tianjin Polytechnic University, State Key Laboratory of Separation Membranes and Membrane Processes, Tianjin 300387, China
2
Key Laboratory of Western China's Environmental Systems (Ministry of Education), Key Laboratory for Environmental Pollution Prediction and Control, College of Earth and Environmental Sciences, Lanzhou University, Lanzhou 730000, China
3
Urban and Rural Construction Institute, Hebei Agricultural University, Baoding071001, China
*
Authors to whom correspondence should be addressed.
Received: 21 August 2018 / Accepted: 3 September 2018 / Published: 5 September 2018
Abstract
:
Noble metal palladium modified foamed nickel electrode (Pd/foam-Ni) was prepared by electrodeposition method. The fabricated electrode showed better catalytic performance than the Pd/foam-Ni prepared by conventional electroless deposition. The catalysts were characterized by scanning electron microscopy (SEM), X-ray diffraction (XRD), X-ray photoelectron spectroscopy (XPS), and transmission electron microscopy (TEM). Electrocatalytic activity of the Pd/Ni was studied for the hydrodechlorination of monochlorophenol isomers. The Pd/Ni exhibited good catalytic activity for 3-chlorophenol (3-CP). Complete decomposition of chlorophenol isomers could be achieved within 2 h, and the hydrodechlorination process conformed to the pseudo-first-order kinetic model. It showed a supreme stability after recycling for 5 times. The Pd/Ni exhibited a promising application prospect with high effectiveness and low Pd loading.
Keywords:
Pd nanoparticles; electrodeposition; nickel foam; hydrodechlorination (ECH); monochlorophenol isomers; kinetic
Author Contributions
Conceptualization, J.L.; Methodology, H.W.; Validation, L.W.; Formal Analysis, C.L. and B.Z.; Investigation, Z.Z.; Writing-Original Draft Preparation, J.L.; Writing-Review & Editing, H.Z.; X.C. and J.L.; Supervision, L.W. and C.M.; Project Administration, B.Z.; Funding Acquisition, Z.Z.
Funding
This work was kindly supported by National Natural Science Foundation of China (51508385, 51502201, 51508254, 51678408, 51478314, 51638011), Natural Science Foundation of Tianjin of China (17JCQNJC07900, 16JCQNJC06300), Tianjin Municipal Education Commission Research plan Projects (TJPU2k20170112), Fundamental Research Funds for the Central Universities (lzujbky-2015-137), the Science and Technology Plans of Tianjin (17PTSYJC00050).
Acknowledgments
I acknowledge the support of Harbin Institute of Technology and help of Huiling Liu.
Conflicts of Interest
The authors declare no conflict of interest.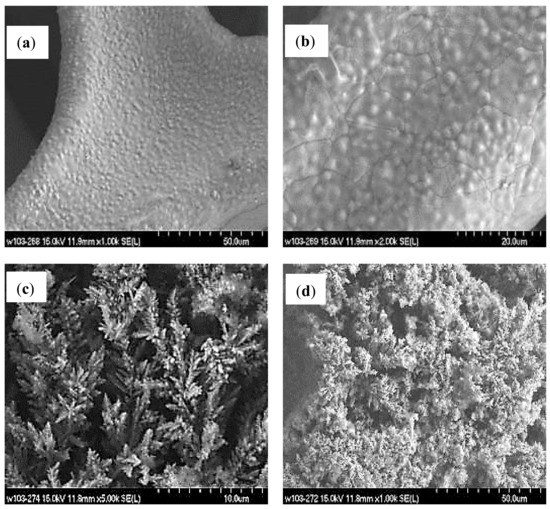 Figure 1. SEM micrographs of (a) foam nickel substrate (1000×), (b) foam nickel substrate (2000×), (c) Pd/Ni electrode (5000×) and (d) Pd/Ni electrode (1000×).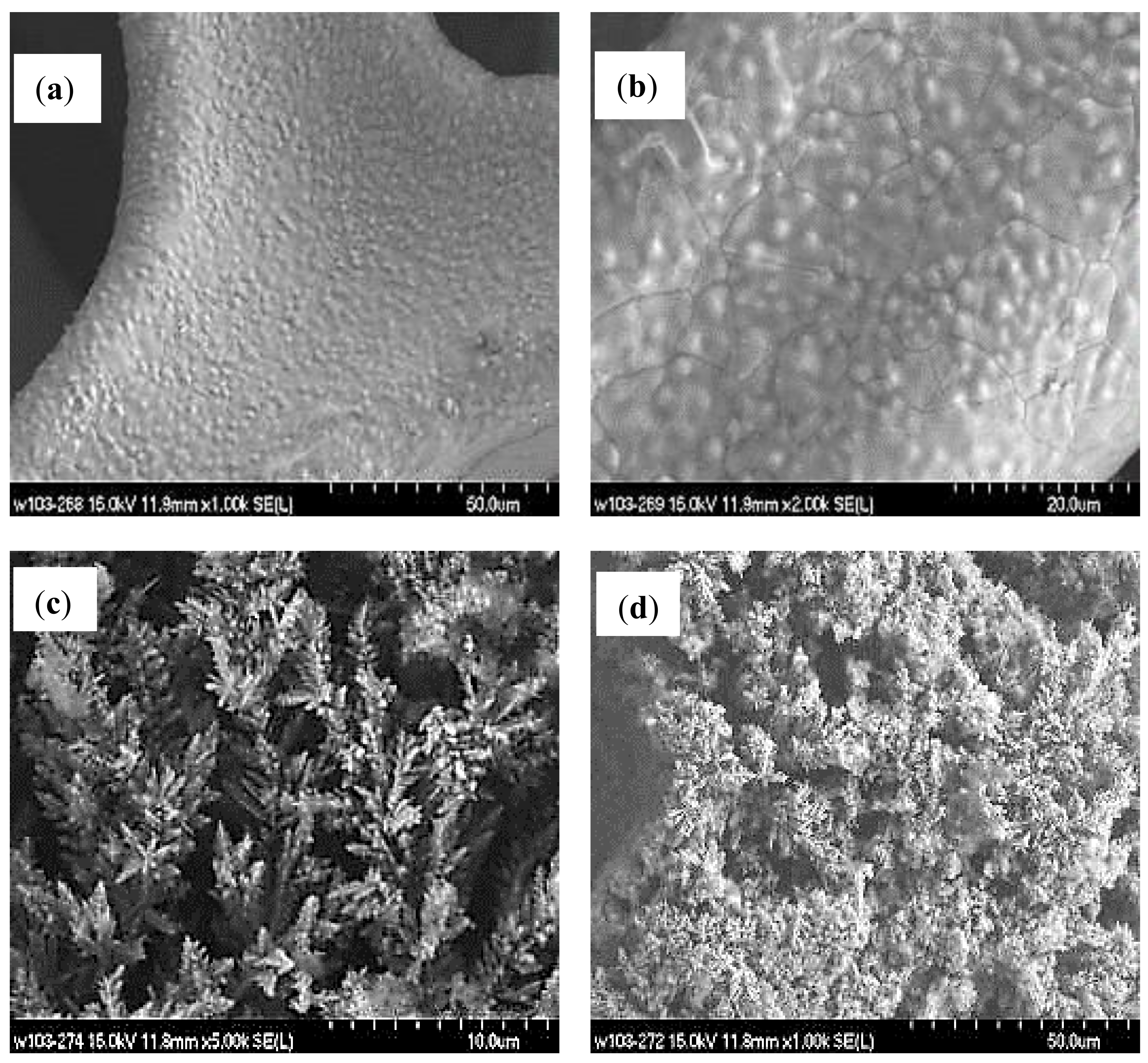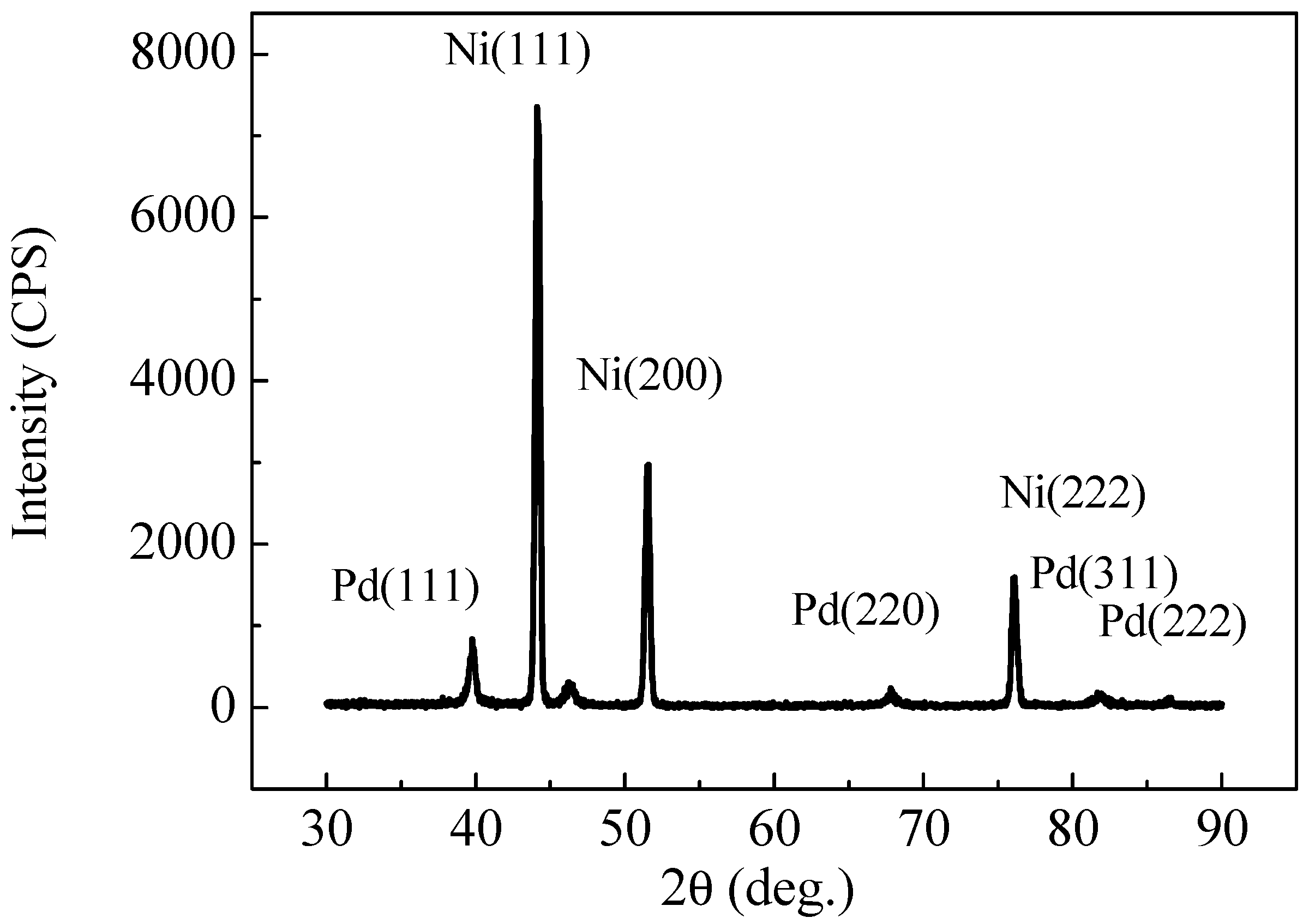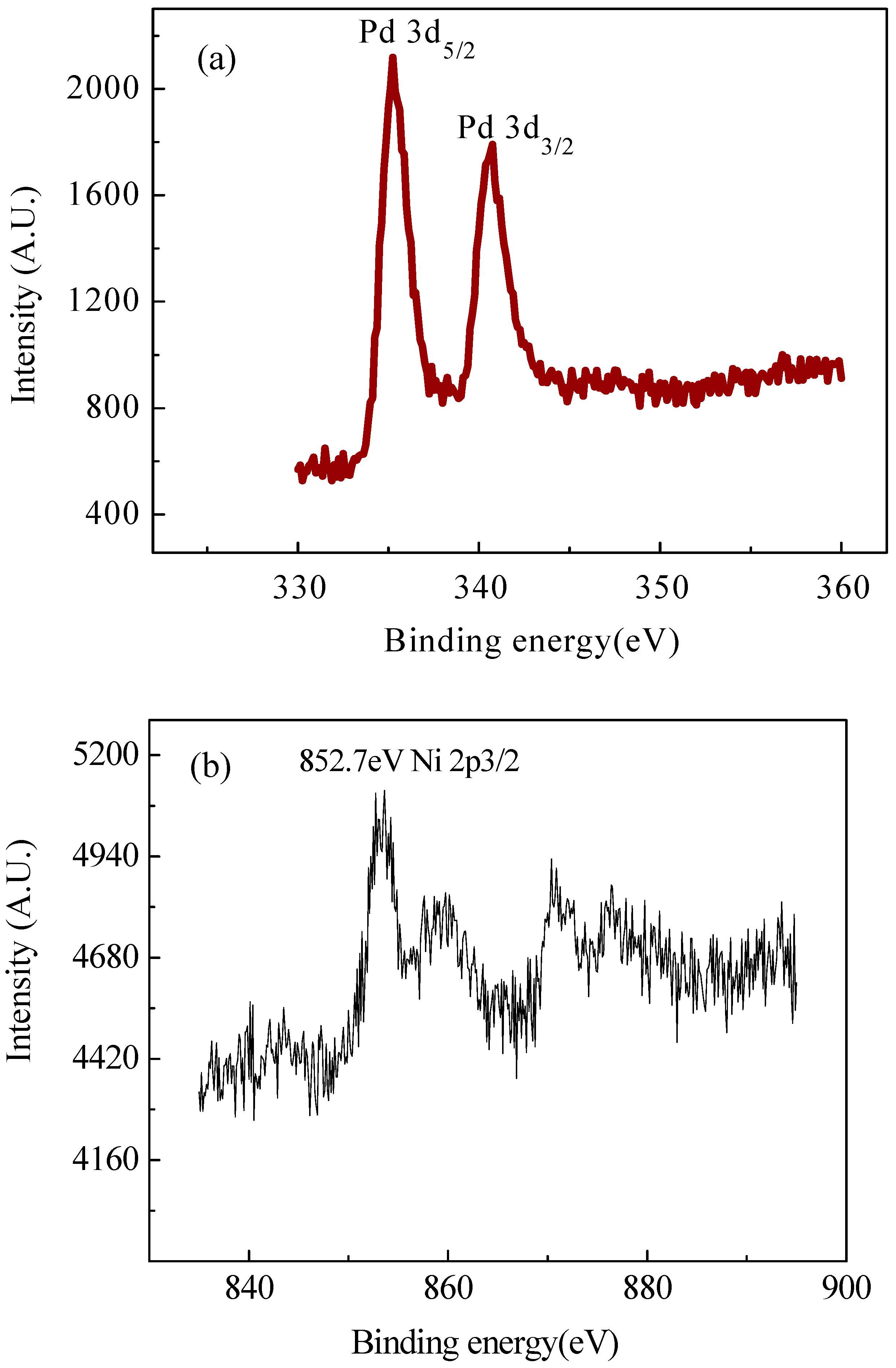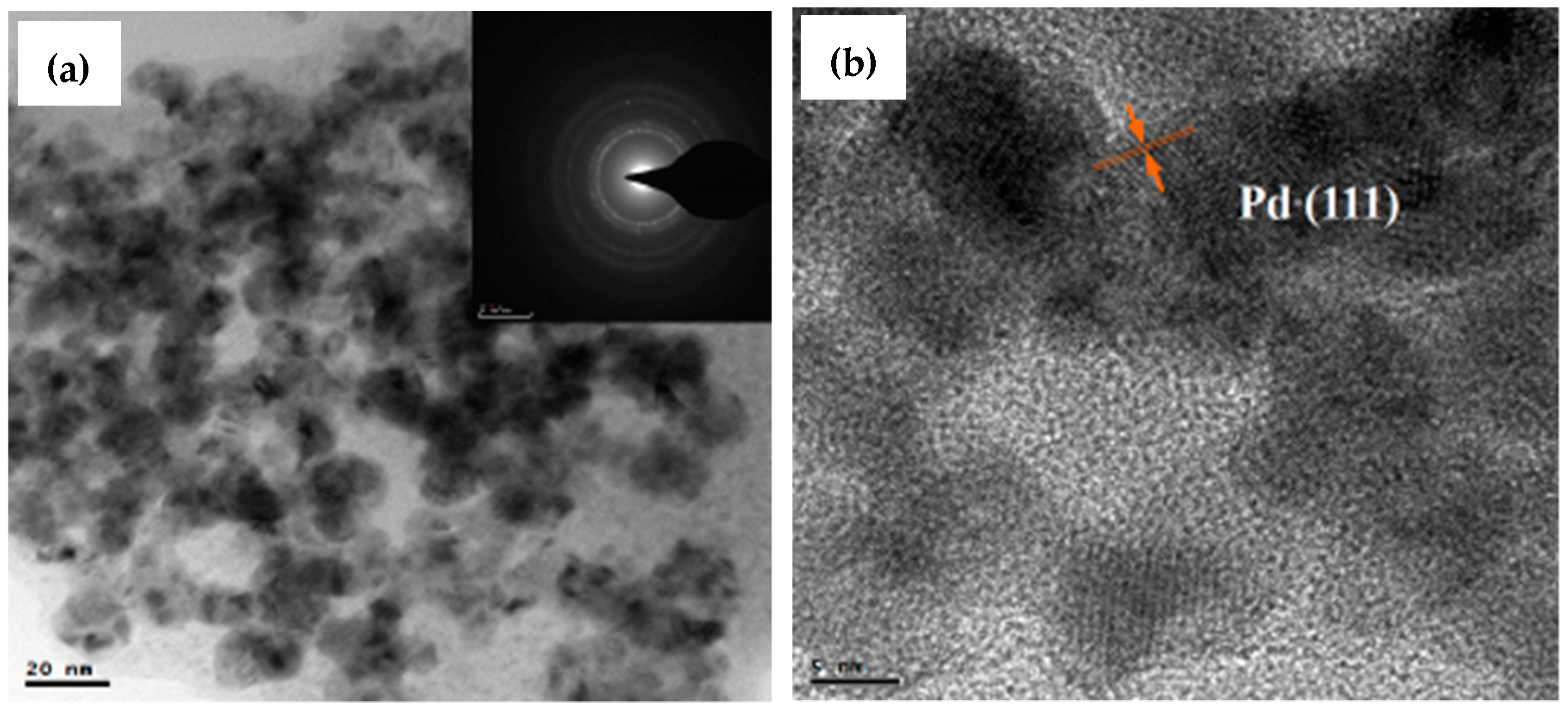 Figure 6. The removal rate (a) and current efficiency (b) as a function of time during the electrocatalytic hydrodechlorination (ECH) of monochlorophenols.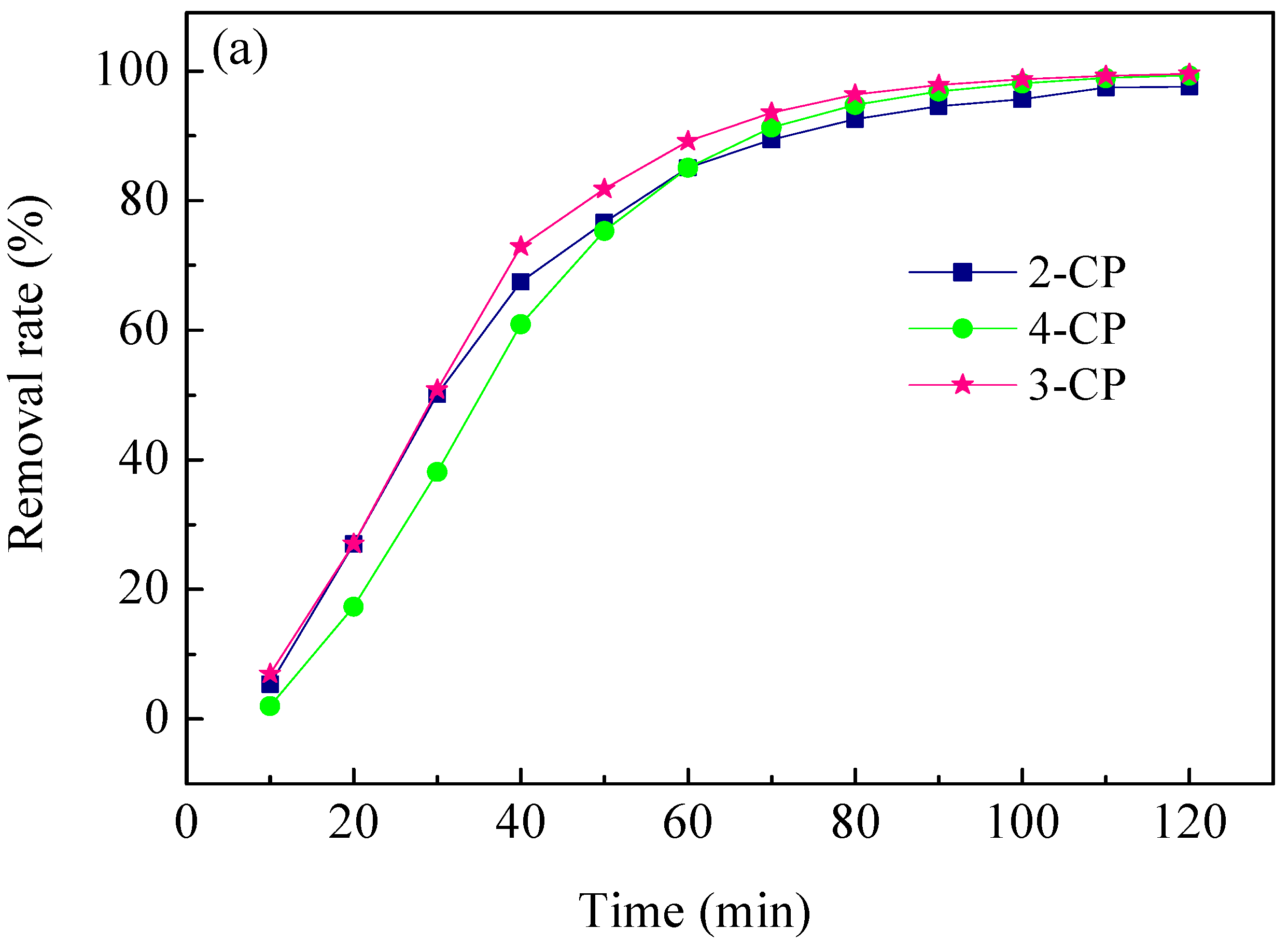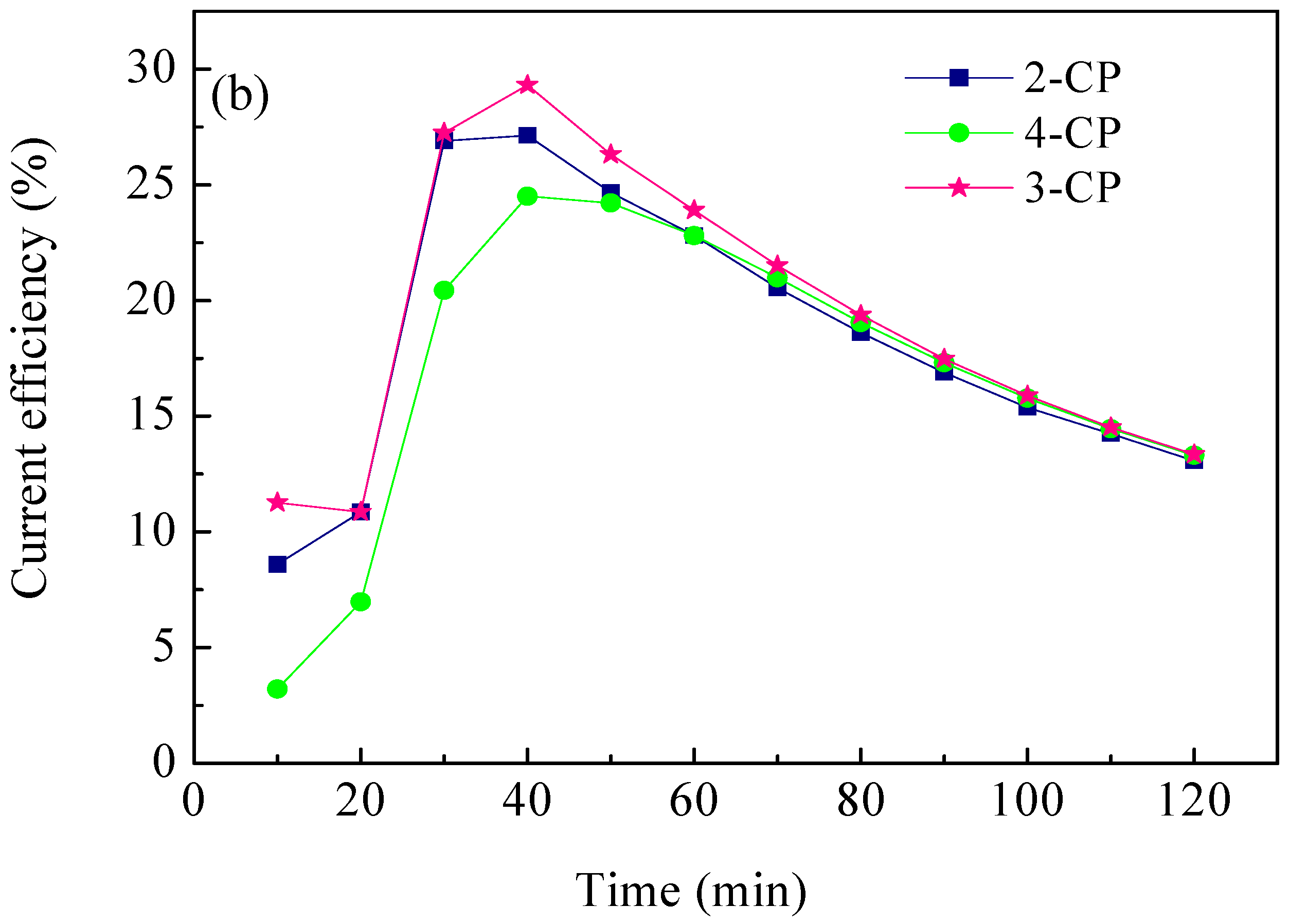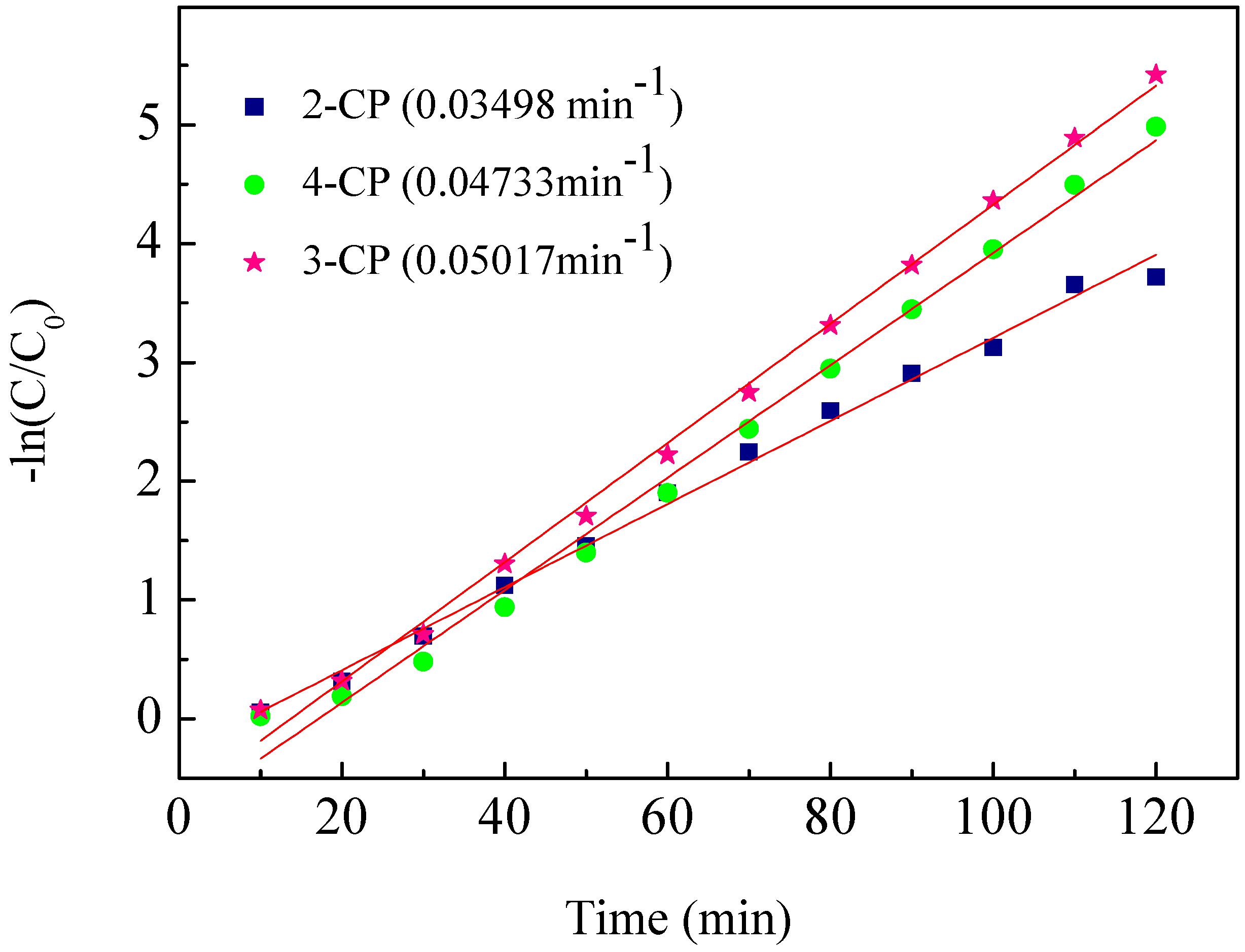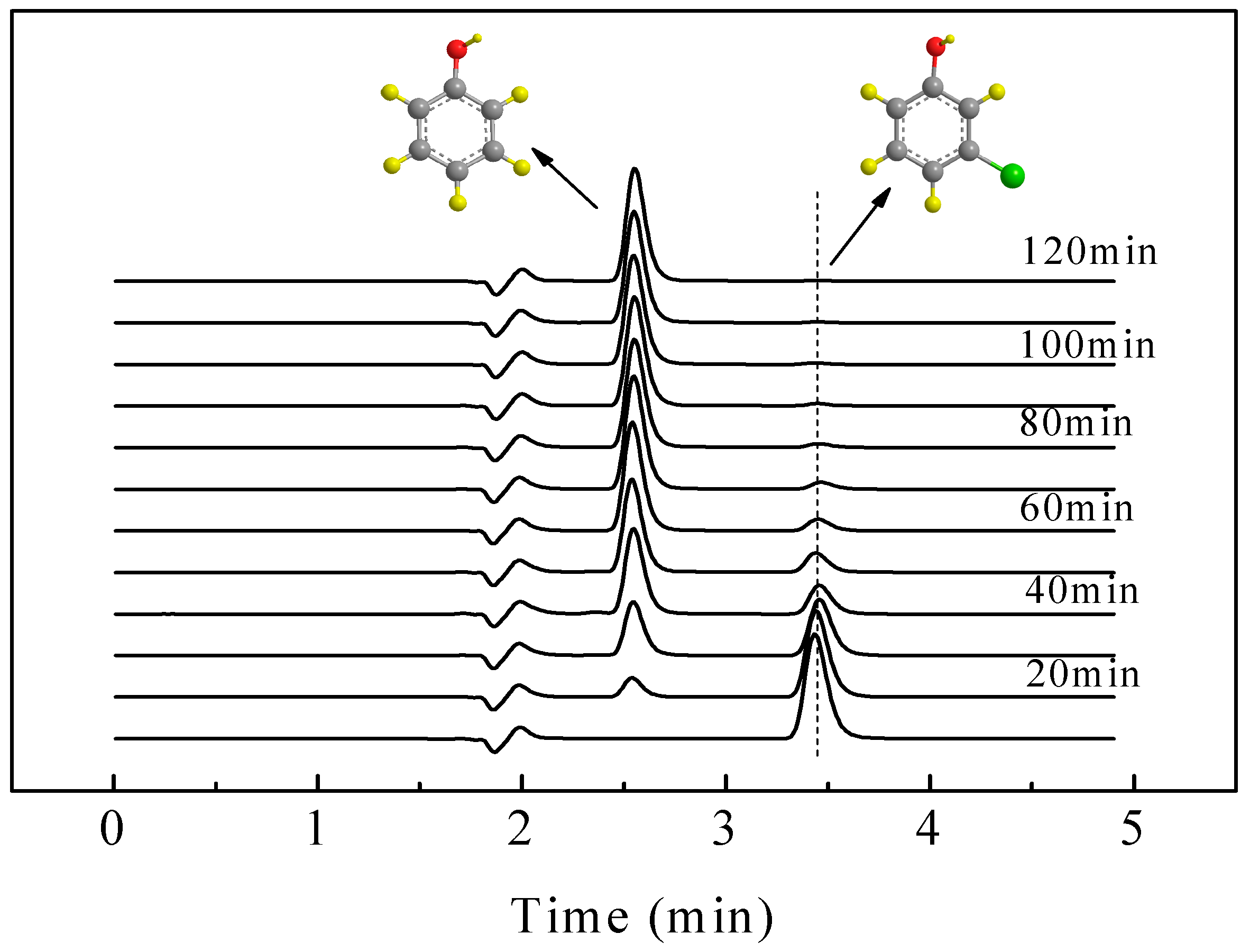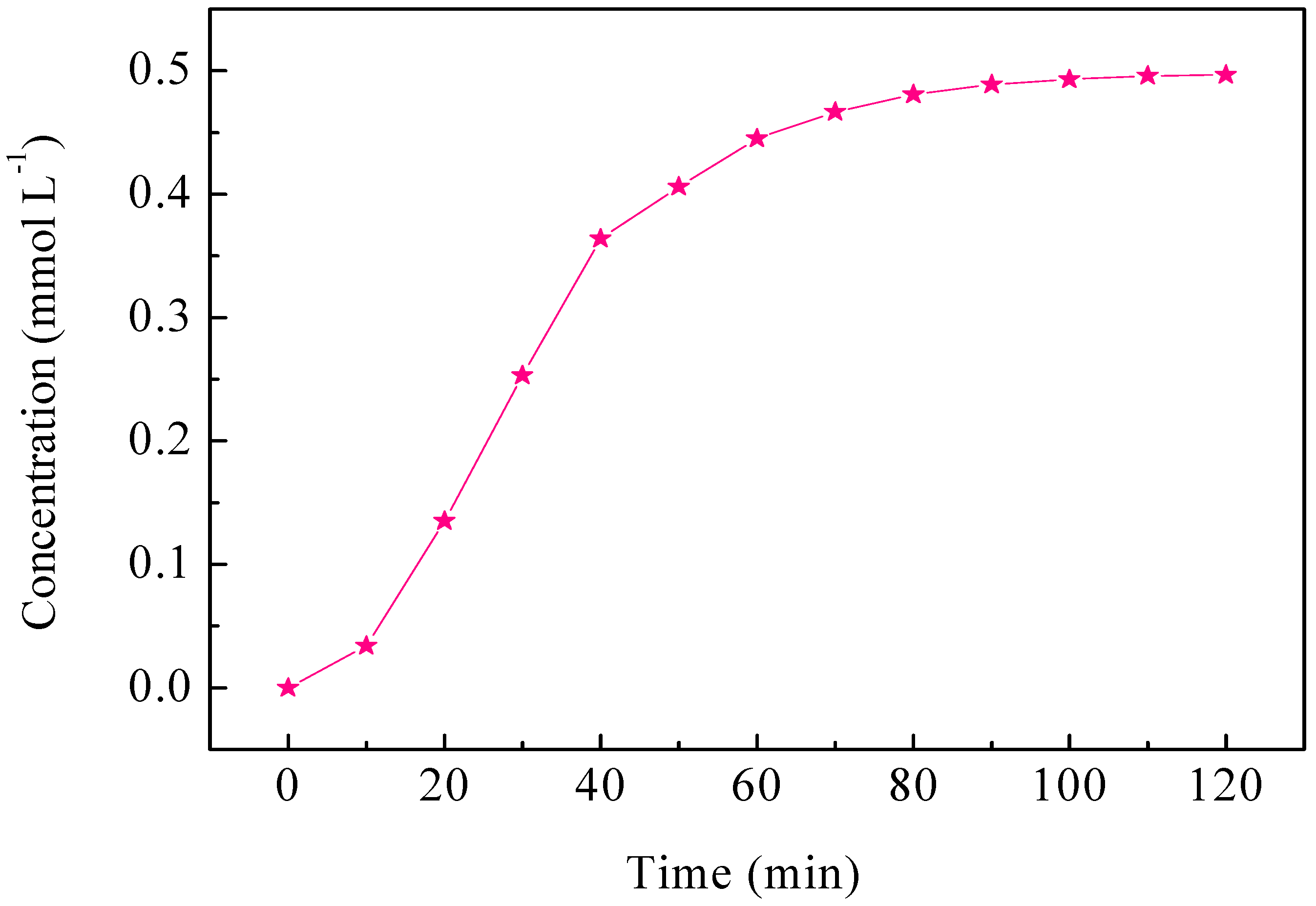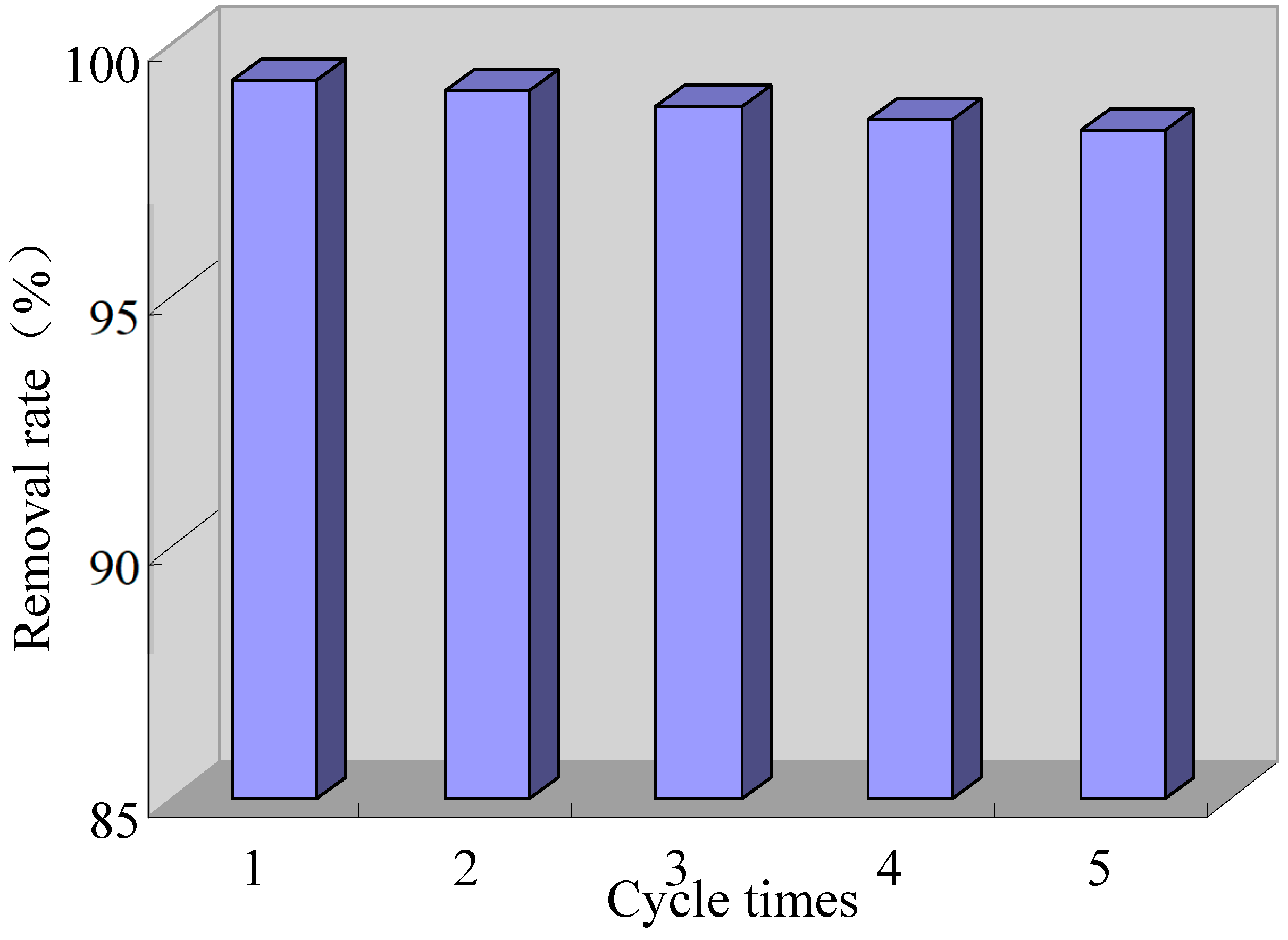 © 2018 by the authors. Licensee MDPI, Basel, Switzerland. This article is an open access article distributed under the terms and conditions of the Creative Commons Attribution (CC BY) license (http://creativecommons.org/licenses/by/4.0/).