Halide-Enhanced Catalytic Activity of Palladium Nanoparticles Comes at the Expense of Catalyst Recovery
1
Physical Organic Chemistry Centre, School of Chemistry, Cardiff University, Main Building, Park Place, Cardiff CF10 3AT, UK
2
Chemistry Department, College of Science, Salahaddin University-Erbil, Kirkuk Road, Kurdistan Region 44002, Iraq
3
ENSIACET-INP Toulouse, 4 Allée Emile Monso, 31030 Toulouse, France
4
Division of Applied Chemistry, Graduate School of Engineering, Osaka Institute of Technology, 5-16-1 Omiya, Asahi-ku, Osaka 535-8585, Japan
5
Department of Applied Chemistry, Faculty of Engineering, Osaka Institute of Technology, 5-16-1 Omiya, Asahi-ku, Osaka 535-8585, Japan
6
Nanomaterials Microdevices Research Center, Osaka Institute of Technology, 5-16-1 Omiya, Asahi-ku, Osaka 535-8585, Japan
*
Authors to whom correspondence should be addressed.
Received: 24 July 2017 / Revised: 7 September 2017 / Accepted: 13 September 2017 / Published: 19 September 2017
Abstract
In this communication, we present studies of the oxidative homocoupling of arylboronic acids catalyzed by immobilised palladium nanoparticles in aqueous solution. This reaction is of significant interest because it shares a key transmetallation step with the well-known Suzuki-Miyaura cross-coupling reaction. Additives can have significant effects on catalysis, both in terms of reaction mechanism and recovery of catalytic species, and our aim was to study the effect of added halides on catalytic efficiency and catalyst recovery. Using kinetic studies, we have shown that added halides (added as NaCl and NaBr) can increase the catalytic activity of the palladium nanoparticles more than 10-fold, allowing reactions to be completed in less than half a day at 30 °C. However, this increased activity comes at the expense of catalyst recovery. The results are in agreement with a reaction mechanism in which, under conditions involving high concentrations of chloride or bromide, palladium leaching plays an important role. Considering the evidence for analogous reactions occurring on the surface of palladium nanoparticles under different reaction conditions, we conclude that additives can exert a significant effect on the mechanism of reactions catalyzed by nanoparticles, including switching from a surface reaction to a solution reaction. The possibility of this switch in mechanism may also be the cause for the disagreement on this topic in the literature.
View Full-Text
►

▼

Figures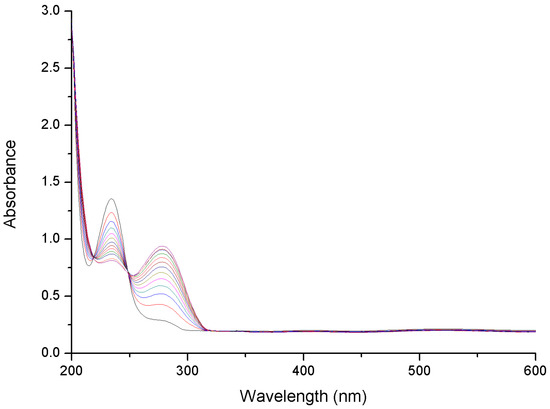 Figure 1
This is an open access article distributed under the
Creative Commons Attribution License
which permits unrestricted use, distribution, and reproduction in any medium, provided the original work is properly cited (CC BY 4.0).

Share & Cite This Article
MDPI and ACS Style
Bouleghlimat, A.; Othman, M.A.; Lagrave, L.V.; Matsuzawa, S.; Nakamura, Y.; Fujii, S.; Buurma, N.J. Halide-Enhanced Catalytic Activity of Palladium Nanoparticles Comes at the Expense of Catalyst Recovery. Catalysts 2017, 7, 280.
Note that from the first issue of 2016, MDPI journals use article numbers instead of page numbers. See further details here.
Related Articles
Comments
[Return to top]