Plant Extract Mediated Eco-Friendly Synthesis of [email protected] Nanocatalyst: An Efficient and Reusable Catalyst for the Suzuki-Miyaura Coupling
1
Department of Chemistry, College of Science, King Saud University, P.O. 2455, Riyadh 11451, Saudi Arabia
2
Institute of Inorganic and Analytical Chemistry, Johannes Gutenberg-University of Mainz, Duesbergweg, 55128 Mainz, Germany
*
Authors to whom correspondence should be addressed.
Academic Editor: Ioannis D. Kostas
Received: 27 November 2016 / Revised: 4 January 2017 / Accepted: 5 January 2017 / Published: 9 January 2017
Abstract
Suzuki-Miyaura coupling reaction catalyzed by the palladium (Pd)-based nanomaterials is one of the most versatile methods for the preparation of biaryls. However, use of organic solvents as reaction medium causes a big threat to environment due to the generation of toxic byproducts as waste during the work up of these reactions. Therefore, the use of water as reaction media has attracted tremendous attention due to its environmental, economic, and safety benefits. In this study, we report on the synthesis of green
[email protected]
nanocatalyst based on an in situ functionalization approach which exhibited excellent catalytic activity towards the Suzuki–Miyaura cross-coupling reactions of phenyl halides with phenyl boronic acids under facile conditions in water. The green and environmentally friendly synthesis of
[email protected]
nanocatalyst (PG-HRG-Pd) is carried out by simultaneous reduction of graphene oxide (GRO) and PdCl
2
using
Pulicaria glutinosa
extract (PGE) as reducing and stabilizing agent. The phytomolecules present in the plant extract (PE) not only facilitated the reduction of PdCl
2
, but also helped to stabilize the surface of PG-HRG-Pd nanocatalyst, which significantly enhanced the dispersibility of nanocatalyst in water. The identification of PG-HRG-Pd was established by various spectroscopic and microscopic techniques, including, high-resolution transmission electron microscopy (HRTEM), X-ray diffraction (XRD), ultraviolet–visible spectroscopy (UV-Vis), Fourier transform infrared spectroscopy (FT-IR), and Raman spectroscopy. The as-prepared PG-HRG-Pd nanocatalyst demonstrated excellent catalytic activity towards the Suzuki-Miyaura cross coupling reactions under aqueous, ligand free, and aerobic conditions. Apart from this the reusability of the catalyst was also evaluated and the catalyst yielded excellent results upon reuse for several times with marginal loss of its catalytic performance. Therefore, the method developed for the green synthesis of PG-HRG-Pd nanocatalyst and the eco-friendly protocol used for the Suzuki coupling offers a mild and effective substitute to the existing protocols and may significantly contribute to the endeavors of green chemistry.
View Full-Text
►

▼

Figures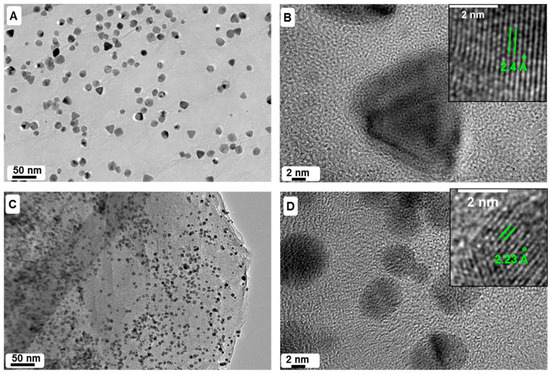 Figure 1
This is an open access article distributed under the
Creative Commons Attribution License
which permits unrestricted use, distribution, and reproduction in any medium, provided the original work is properly cited (CC BY 4.0).

Printed Edition Available!
A printed edition of this Special Issue is available
here
.
Share & Cite This Article
MDPI and ACS Style
Khan, M.; Kuniyil, M.; Shaik, M.R.; Khan, M.; Adil, S.F.; Al-Warthan, A.; Alkhathlan, H.Z.; Tremel, W.; Tahir, M.N.; Siddiqui, M.R.H. Plant Extract Mediated Eco-Friendly Synthesis of [email protected] Nanocatalyst: An Efficient and Reusable Catalyst for the Suzuki-Miyaura Coupling. Catalysts 2017, 7, 20.
Note that from the first issue of 2016, MDPI journals use article numbers instead of page numbers. See further details here.
Related Articles
Comments
[Return to top]