Open Access This article is
freely available
re-usable
Article
Monitoring Annual Urban Changes in a Rapidly Growing Portion of Northwest Arkansas with a 20-Year Landsat Record
1
School of Forestry and Natural Resources, University of Arkansas at Monticello, Monticello, AR 71656, USA
2
Arkansas Forest Resources Center, University of Arkansas Division of Agriculture, Monticello, AR 71656, USA
3
Department of Geological & Atmospheric Science, Iowa State University, Ames, IA 50014, USA
*
Author to whom correspondence should be addressed.
†
These authors contributed equally to this work.
Academic Editors: Qihao Weng, Yuhong He and Prasad S. Thenkabail
Received: 6 November 2016 / Accepted: 9 January 2017 / Published: 13 January 2017
Abstract
:
Northwest Arkansas has undergone a significant urban transformation in the past several decades and is considered to be one of the fastest growing regions in the United States. The urban area expansion and the associated demographic increases bring unprecedented pressure to the environment and natural resources. To better understand the consequences of urbanization, accurate and long-term depiction on urban dynamics is critical. Although urban mapping activities using remote sensing have been widely conducted, long-term urban growth mapping at an annual pace is rare and the low accuracy of change detection remains a challenge. In this study, a time series Landsat stack covering the period from 1995 to 2015 was employed to detect the urban dynamics in Northwest Arkansas via a two-stage classification approach. A set of spectral indices that have been proven to be useful in urban area extraction together with the original Landsat spectral bands were used in the maximum likelihood classifier and random forest classifier to distinguish urban from non-urban pixels for each year. A temporal trajectory polishing method, involving temporal filtering and heuristic reasoning, was then applied to the sequence of classified urban maps for further improvement. Based on a set of validation samples selected for five distinct years, the average overall accuracy of the final polished maps was 91%, which improved the preliminary classifications by over 10%. Moreover, results from this study also indicated that the temporal trajectory polishing method was most effective with initial low accuracy classifications. The resulting urban dynamic map is expected to provide unprecedented details about the area, spatial configuration, and growing trends of urban land-cover in Northwest Arkansas.
Keywords:
time series; change detection; temporal filtering; remote sensing
3. Results
3.1. Accuracy Assessment
The overall accuracies achieved by the benchmark approach MLC for the test years were 82%, 77%, 84%, 81% and 88% (mean: 82%), and were increased to 88%, 94%, 92%, 95% and 88% (mean: 91%) after temporal filtering (
Figure 5
;
Supplementary File 3
). Year 2015 reported the same accuracies during the temporal filtering process due to the fact that no post year existed to determine if growth of urban areas was logical. Except for year 2015, the average overall accuracy improvement achieved by the post-classification method was over 10%. The producer's accuracies for the urban class range were from 87% to 98%, and for the non-urban class range from 68% to 84%. After temporal filtering, the PAs for the urban class dropped about 10% on average, but the improvements of user's accuracies were over 24%. For the nonparametric classifications based on RF, the average overall accuracy, producer's accuracy, and user's accuracies were 88%, 83%, and 91%, and those after filtering were 91%, 76%, and 98%, respectively (
Figure 5
;
Supplementary File 3
).
Visual examination showed that temporally filtered maps depicted substantially more spatial heterogeneity of impervious surfaces within urban areas, as opposed to the overestimation of urban lands in the preliminary classification and NLCD developed area layer (
Figure 6
). In terms of change detection, the initial MLC classification had the worst performance in providing reliable information, as many pixels showed illogical land-cover transition from urban to non-urban. This can severely impair the true change detection accuracy. NLCD data shows more consistent results in urban expansion, as the latest map was generated through the integration of an older land-cover map with the spectral change map. This temporal trajectory polishing method achieved the best results in keeping both the spatial contiguity and temporal consistency.
Overall, RF outperformed in the preliminary classification, and because of its already high accuracies, the improvements with the temporal filtering approach were less significant.
3.2. Urban Expansion in Northwestern Arkansas (NWA)
The urban sprawling is very prominent in all the three cities of NWA, as can be observed from the remote sensing-derived maps (
Figure 7
;
Figure S3
).
Bentonville experienced noticeable growth from 1995 to 2000 mainly on the western side of the city in areas lying to the west and south of the major highway. The period between the years 2000 and 2005 was also a period of rapid urban expansion in the Bentonville area, mostly in a westward direction. The period between 2005 and 2010 did not experience as much growth in the Bentonville area save for some developments in the southern Bentonville area and a major added highway in the north running east and west constructed between 2010 and 2015.
Springdale's most notable urban expansion took place in the years between 1995 and 2000 in the southeastern section of the city limits area as well as the western section of the city limits. The growth in Springdale in the period between 2000 and 2010 was very spatially diverse across the city, with the most notable concentration of urban expansion in the western section of the city. The urban growth in the city of Springdale between 2010 and 2015 can be seen in the far southeastern parts of the city as well as some construction of major roads in the northwest and southwest presumably to allow easier access to the local airport.
The urban expansion in Fayetteville is, overall, very spatially diverse and dynamic during the time period of the study, 1995 to 2015. In the time period between 1995 and 2000 a major highway connection running north and south allowing access to the region was built in the area just south of Fayetteville's city limits. The greatest urban expansion was experienced in the first half of the study period, between 1995 and 2005, with less intense growth taking place in the latter half of the study, between 2005 and 2015.
4. Discussion
4.1. Pros and Cons of the Temporal Trajectory Polishing Algorithm
The feasibility of using remote sensing for monitoring long-term urban expansion is largely limited by change detection accuracy. Urban landscapes are highly spatially and spectrally heterogeneous due to complicated structures, materials, density, and spatial forms, which make them easier to be confused with other land-cover types based only on their spectral signatures [
49
]. While it is not easy to accurately map single-date images, it is even more difficult to keep the change detection accuracy high. For the conventional single-date image classification, the RF achieved better overall accuracy than MLC in both initial classifications and post-filtering results by around 5%. This can be mainly attributed to two reasons: (1) MLC relies on assumptions about the data distribution (e.g., normally distributed), whereas the ensemble learning techniques employed by RF do not [
50
]; (2) MLC is affected less by the selection of input layers than RF. The performance of RF usually is improved with a larger amount of input features because the classification uncertainties are usually negated by using the ensemble of results from many individual trees that are built upon the random selection of input layers [
51
].
With the temporal trajectory polishing method proposed in this study, the classification results obtained were improved at all dates (except for the last year) for both the parametric MLC and the non-parametric RF, which implies the usefulness of this approach. Improvements were also noticed to be more substantial over the MLC maps, reporting lower accuracies in the initial classifications. This suggests that this method works more effectively with multi-date classifications containing larger amounts of mapping errors. In addition, the comparison with NLCD data proved the superiority of this approach in characterizing the urban landscape details, especially in areas where impervious surface and urban vegetation are highly mixed.
Although the temporal trajectory polishing approach is promising in many ways, one shortcoming is revealed from this case study. Regardless of the improved OA and UA for urban classification, the omission errors for urban classification were elevated after the post-classification process. The higher omission rate was partly due to the finer texture measurements of Landsat 8 OLI imagery and the inconsistency in land-cover characterization between the two sensor types we included: Landsat 5 TM and Landsat 8 OLI [
52
]. Although both sensors share the same spatial resolution, Landsat 8 imagery has several new features: (1) an enhanced radiometric resolution of 12-bits (16-bits when processed into Level-1 data products) compared to the 8-bit resolution of its predecessor, which improves the spectral record precision and avoids spectral saturation [
53
]; (2) enhanced signal to noise ratios, almost twice as good as Landsat 7 [
54
]; (3) narrowed NIR band to avoid the effect of water vapor absorption at 0.825 um. These changes in the instrument's design allow for a much finer texture and refined spectral range of the OLI bands, especially in the near-infrared bands [
52
]. Consequently, more land-cover details with slight differences in energy can be characterized by Landsat 8 images. The improved data performance usually results in more satisfactory land-cover classification results, which has been proven by a previous study [
52
]. For this case study, the OLI image-derived classifications help to better separate the green spaces or bare lands that are intermixed among the built-up pixels when compared with the relatively blurry look of the TM images. However, the test samples interpreted based upon Landsat 5 can hardly reflect the complex urban composition. For instance, a pixel containing a mixture of a high percentage of green vegetation and a low percentage of paved roads could be interpreted as urban on TM images due to its higher spectral reflectance value rather than pure vegetation pixels, but would be labeled as non-urban on an OLI image.
Thus, without better validation samples, it can hardly be concluded that the temporal filtering method will result in higher omission error. For instance, in the previous Beijing case study, consistent improvements were observed over almost all types of accuracy metrics after the temporal polishing [
23
]. This is because in cities like Beijing, where built-up pixels are relatively purer with less intermixed green spaces, the improvement in classification relies upon the enhanced image sensor and is not as obvious in cities where mixed urban/green space pixels are commonly found.
4.2. Socio-Economic and Environmental Explanations of the Urban Sprawling Patten in NWA
The successful depiction of the dynamic urban expansion in NWA reveals some interesting patterns. The examination of the urban expansion for NWA appears to suggest a reinforcing loop that is being driven by economic and topographic factors.
First of all, Northwest Arkansas saw an annual population increase of approximately 11,328 from 2000 to 2010, indicating an annual growth rate of 3.15% [
55
]. This annual influx of people into the region may be related to the economic opportunities that are offered due to the location of the four central cities that comprise the NWA. As noted by Gascon and Varley [
56
], the economic growth of the NWA is unique because it is centered on all four cities, whereas other metropolitan statistical areas typically revolve around one major city. This is supported by a report prepared by the Northwest Arkansas Regional Planning Committee [
55
] which shows that eight companies within these four cities employ over 1000 individuals each with Wal-Mart leading the group with over 11,000 employees. A result of this has been the rapid development of subdivisions and transportation networks to accommodate the regular influx of people into the region.
Secondly, all four principal cities exhibited a general trend of westward expansion with noticeable developments occurring within close proximity to the primary roadways passing through the region. The construction of the new roadways also corresponds to noticeable increases in urban development (i.e., appearance of subdivisions and strip malls). This is not surprising given the fact that roadways are generally viewed to be a driving force for influencing urbanization [
57
]. The other factor influencing the westward expansion for this region seems to be associated with the general topography. That is, while the Boston Mountains, located in the eastern half of both counties and the southern half of Washington County, inhibit large-scale development, the regional topography of the Springfield Plateau provides a conducive setting for urban expansion. For example, within all four primary cities, examination of the directionality of the urban expansion from the classification maps agrees with the current status of development within all four principal cities.
5. Conclusions
Reconstructed urbanization histories for fast growing regions such as Northwest Arkansas (NWA) are needed for dealing with a wide range of challenges in terms of the environment, climate, urban planning, population health, and natural resources. This article presents a readily implemented and effective approach to generate high frequency, high accuracy, and consistent trajectories of urban land-cover change in NWA. This temporal trajectory polishing algorithm was designed to take advantage of the two most widely applied change detection methods and achieved satisfying results in this case study. The site-specific accuracy assessment in the five independent validation years indicated that the mean overall accuracy improved over 10%. This method can substantially improve the time series classifications with relatively low accuracies, which could benefit mapping efforts that lack adequate budget, time, and/or labor. Considering the higher availability of temporally dense images, this post-classification change detection approach will have wider implications for land change science and other relevant disciplines.
Supplementary Materials
The following are available online at
www.mdpi.com/2072-4292/9/1/71/s1
, Figure S1: Total population changes from 1980 to 2015 in Arkansas State, Benton County and Washington County. Data was acquired from: Minnesota Population Center. National Historical Geographic Information System: Version 11.0 [Database]. Minneapolis: University of Minnesota. 2016. Figure S2: Validation point locations overlaid on sampling strata for test years. Supplementary File 3: Confusion matrices of MLC and RF classification. Figure S3: Urban area changes in Northwest Arkansas Area from 1995 to 2015.
Acknowledgments
This work was supported by the USDA National Institute of Food and Agriculture, McIntire Stennis Capacity project (1009317) and Open Fund of State Key Laboratory of Remote Sensing Science (Grant No. OFSLRSS201609).
Author Contributions
R.R. and L.L. conceived and designed the experiments; R.R. and L.L. performed the experiments; R.R. and L.L. analyzed the data; R.R. collected the training samples; R.R. and L.L. generated, interpreted and cross-checked the validation samples; X.C.L. contributed reagents/materials/analysis tools; R.R., L.L., and J.D. wrote the paper.
Conflicts of Interest
The authors declare no conflict of interest. The founding sponsors had no role in the design of the study; in the collection, analyses, or interpretation of data; in the writing of the manuscript, and in the decision to publish the results.
References
United Nations, Department of Economic and Social Affairs, Population Division.

World Urbanization Prospects: The 2014 Revision

; The United Nations: New York, NY, USA, 2014. [Google Scholar]
Goudie, A.

The Human Impact on the Natural Environment: Past, Present, and Future

, 7th ed.; Wiley-Blackwell: New Jersey, NJ, USA, 2013. [Google Scholar]
Liang, L.; Xu, B.; Chen, Y.; Liu, Y.; Cao, W.; Fang, L.; Goodchild, M.F.; Gong, P. Combining spatial-temporal and phylogenetic analysis approaches for improved understanding on global H5N1 transmission.

PLoS ONE

2010,

5

, e13575. [Google Scholar] [CrossRef] [PubMed]
Schneider, A. Monitoring land cover change in urban and peri-urban areas using dense time stacks of Landsat satellite data and a data mining approach.

Remote Sens. Environ.

2012,

124

, 689–704. [Google Scholar] [CrossRef]
Yeh, C.T.; Huang, S.L. Global urbanization and demand for natural resources. In

Carbon Sequestration in Urban Ecosystems

; Springer: Amsterdam, The Netherlands, 2011; pp. 355–371. [Google Scholar]
Weng, Q. Remote sensing of impervious surfaces in the urban areas: Requirements, methods, and trends.

Remote Sens. Environ.

2012,

117

, 34–39. [Google Scholar] [CrossRef]
Martinuzzi, S.; Withey, J.C.; Pidgeon, A.M.; Platinga, A.J.; McKerrow, A.A.; Williams, S.G.; Helmers, D.P.; Radeloff, V.C. Future land-use scenarios and the loss of wildlife habitat in the southeastern U.S.

Ecol. Appl.

2015,

25

, 160–171. [Google Scholar] [CrossRef] [PubMed]
Mather, A.; Hancox, D.; Riginos, C. Urban development explains reduced genetic diversity in a narrow range endemic freshwater fish.

Conserv. Genet.

2015,

16

, 625–634. [Google Scholar] [CrossRef]
Seto, K.C.; Satterthwaite, D. Interactions between urbanization and global environmental change.

Curr. Opin. Environ. Sustain.

2010,

2

, 127–128. [Google Scholar] [CrossRef]
Lemonsu, A.; Viguie, V.; Daniel, M.; Masson, V. Vulnerability to heat waves: Impact of urban expansion scenarios on urban heat island and heat stress in Paris (France).

Urban Clim.

2015,

14

, 586–605. [Google Scholar] [CrossRef]
Grimm, N.B.; Faeth, S.H.; Golubiewski, N.E.; Redman, C.L.; Wu, J.; Bai, X.; Briggs, J.M. Global Change and the Ecology of Cities.

Science

2008,

319

, 756–760. [Google Scholar] [CrossRef] [PubMed]
Strano, E.; Nicosia, V.; Latora, V.; Porta, S.; Barthélemy, M. Elementary processes governing the evolution of road networks.

Sci. Rep.

2012,

2

, 1–8. [Google Scholar] [CrossRef] [PubMed]
Liu, D.; Cai, S. A Spatial-Temporal Modeling Approach to Reconstructing Land-Cover Change Trajectories from Multi-temporal Satellite Imagery.

Ann. Assoc. Am. Geogr.

2012,

102

, 1329–1347. [Google Scholar] [CrossRef]
Schneider, A.; Friedl, M.A.; Potere, D. A new map of global urban extent from MODIS satellite data.

Environ. Res. Lett.

2009,

4

, 044003. [Google Scholar] [CrossRef]
Xian, G.; Homer, C.; Dewitz, J.; Fry, J.; Hossain, N.; Wickham, J. Change of impervious surface area between 2001 and 2006 in the conterminous United States.

Photogramm. Eng. Remote Sens.

2011,

77

, 758–762. [Google Scholar]
Gong, P.; Wang, J.; Yu, L.; Zhao, Y.; Zhao, Y.; Liang, L.; Niu, Z.; Huang, X.; Fu, H.; Liu, S.; et al. Finer resolution observation and monitoring of global land cover: First mapping results with Landsat TM and ETM+ data.

Int. J. Remote Sens.

2013,

34

, 2607–2654. [Google Scholar] [CrossRef]
Homer, C.H.; Fry, J.A.; Barnes, C.A. The National Land Cover Database. U.S.

Geol. Surv. Fact Sheet

2012,

3020

, 1–4. [Google Scholar]
Kennedy, R.E.; Yang, Z.; Cohen, W.B. Detecting trends in forest disturbance and recovery using yearly Landsat time series: 1. LandTrendr—Temporal segmentation algorithms.

Remote Sens. Environ.

2010,

114

, 2897–2910. [Google Scholar] [CrossRef]
Sulla-Menashe, D.; Kennedy, R.E.; Yang, Z.; Braaten, J.; Krankina, O.N.; Friedl, M.A. Detecting forest disturbance in the Pacific Northwest from MODIS time series using temporal segmentation.

Remote Sens. Environ.

2014,

151

, 114–123. [Google Scholar] [CrossRef]
Liang, L.; Hawbaker, T.J.; Zhu, Z.; Li, X.; Gong, P. Forest disturbance interactions and successional pathways in the Southern Rocky Mountains.

For. Ecol. Manag.

2016,

375

, 35–45. [Google Scholar] [CrossRef]
Coppin, P.; Jonckheere, I.; Nackaerts, K.; Muys, B.; Lambin, E. Digital change detection methods in ecosystem monitoring: A review.

Int. J. Remote Sens.

2004,

25

, 1565–1596. [Google Scholar] [CrossRef]
Gill, T. Fayetteville is the Fastest Growing City in Arkansas, Census Estimate Says. Available online: https://www.fayettevilleflyer.com/2015/05/28/fayetteville-is-the-fastest-growing-city-in-arkansas-census-estimate-says/ (accessed on 14 December 2016).
Li, X.; Gong, P.; Liang, L. A 30-year (1984–2013) record of annual urban dynamics of Beijing City derived from Landsat data.

Remote Sens. Environ.

2015,

166

, 78–90. [Google Scholar] [CrossRef]
IHS Global Insight USA Inc. U.S. Metro Economies.

The Council on Metro Economies and the New American City

; IHS Global Insight USA Inc.: Lexington, KY, USA, 2014; Available online: http://usmayors.org/metroeconomies/2014/06/report.pdf (accessed on 11 January 2017).
Matlock, M.; Kruger, K.; Cummings, E.; Sandefur, H.; Foster, S.; Clayton-Niederman, Z.

City of Fayetteville Urban Stream Assessment Final Report 2004–2007

; Center for Agricultural and Rural Sustainability, University of Arkansas Division of Agriculture: Fayetteville, AR, USA, 2008; p. 97. [Google Scholar]
Wal-mart Stores, Inc. Walmart 2014 Annual Report. Available online: http://cdn.corporate.walmart.com/66/e5/9ff9a87445949173fde56316ac5f/2014- annual-report.pdf (accessed on 11 January 2017).
Tyson Foods, Inc.

Tyson Completes Record Year as Fourth Quarter Earnings Increased 23% to $0.70; Poised for Strong Growth in 2014

; Tyson Foods, Inc.: Springdale, AR, USA; Available online: http://s1.q4cdn.com/900108309/files/doc_news/TSN-Q413-Earnings_Final.pdf (accessed on 11 January 2017).
Souza, K. 2014 Income Up Almost 10% for J.B. Hunt, Revenue Hits $6.16 Billion (Updated). Available online: http://talkbusiness.net/2015/01/2014-income-up-almost-10-for-j-b-hunt-revenuehits-6-16-billion-updated/ (accessed on 22 January 2015).
Voorhies, S.

U of A Ranked as Seventh-Fastest-Growing Public Research University

; University of Arkansas News: Fayetteville, AR, USA, 2014. [Google Scholar]
Masek, J.G.; Vermote, E.F.; Saleous, N.E.; Wolfe, R.; Hall, F.G.; Huemmrich, K.F.; Gao, F.; Kutler, J.; Lim, T.K. A Landsat surface reflectance dataset for North America, 1990–2000.

IEEE Geosci. Remote Sens. Lett.

2006,

3

, 68–72. [Google Scholar] [CrossRef]
Adler-Golden, S.M.; Matthew, M.W.; Bernstein, L.S.; Levine, R.Y.; Berk, A.; Richtsmeier, S.C.; Acharya, P.K.; Anderson, G.P.; Felde, J.W.; Gardner, J.A.; et al. Atmospheric correction for shortwave spectral imagery based on MODTRAN4. In Proceeding of the SPIE's International Symposium on Optical Science, Engineering, and Instrumentation, Denver, CO, USA, 27 October 1999.
Rouse, J., Jr.; Haas, R.H.; Schell, J.A.; Deering, D.W. Monitoring vegetation systems in the Great Plains with ERTS.

NASA Spec. Publ.

1974,

351

, 309. [Google Scholar]
Zha, Y.; Gao, J.; Ni, S. Use of normalized difference built-up index in automatically mapping urban areas from TM imagery.

Int. J. Remote Sens.

2003,

24

, 583–594. [Google Scholar] [CrossRef]
Crist, E.P.; Kauth, R.J. The Tasseled Cap De-Mystified.

Photogramm. Eng. Remote Sens.

1986,

52

, 81–86. [Google Scholar]
Baig, M.H.A.; Zhang, L.; Shuai, T.; Tong, Q. Derivation of a tasseled cap transformation based on Landsat 8 at-satellite reflectance.

Remote Sens. Lett.

2014,

5

, 423–431. [Google Scholar] [CrossRef]
Homer, C.; Dewitz, J.; Fry, J.; Wickham, J.D. Completion of the 2001 National LandCover Database for the Conterminous United States.

Photogramm. Eng. Remote Sens.

2007,

73

, 337–341. [Google Scholar]
MRLC 2014. Multi-Resolution Land Characteristics National Land Cover Database. Available online: http://www.mrlc.gov/index.php (accessed on 14 December 2016).
USDA Geospatial Data Gateway. Available online: https://gdg.sc.egov.usda.gov/ (accessed on 11 Jan 2017).
Van Niel, T.G.; McVicar, T.R.; Datt, B. On the relationship between training sample size and data dimensionality: Monte Carlo analysis of broadband multi-temporal classification.

Remote Sens. Environ.

2005,

98

, 468–480. [Google Scholar] [CrossRef]
Breiman, L. Random forests.

Mach. Learn.

2001,

45

, 5–32. [Google Scholar] [CrossRef]
Dietterich, T.G. An Experimental Comparison of Three Methods for Constructing Ensembles of Decision Trees: Bagging, Boosting and Randomization.

Mach. Learn.

2000,

40

, 139–157. [Google Scholar] [CrossRef]
Mena, C.F. Trajectories of Land-use and Land-cover in the Northern Ecuadorian Amazon: Temporal Composition, Spatial Configuration, and Probability of Change.

Photogramm. Eng. Remote Sens.

2008,

74

, 737–751. [Google Scholar] [CrossRef]
Fitzpatrick-Lins, K. Comparison of sampling procedures and data analysis for a land-use and land-cover map.

Photogramm. Eng. Remote Sens.

1981,

47

, 343–351. [Google Scholar]
Congalton, R.G. A review of assessing the accuracy of classifications of remotely sensed data.

Remote Sens. Environ.

1991,

37

, 35–46. [Google Scholar] [CrossRef]
Congalton, R.G.; Green, K.

Assessing the Accuracy of Remotely Sensed Data: Principles and Practices

; CRC Press: Florida, FL, USA, 2008. [Google Scholar]
Stehman, S.V. Selecting and interpreting measures of thematic classification accuracy.

Remote Sens. Environ.

1997,

62

, 77–89. [Google Scholar] [CrossRef]
Wickham, J.D.; Stehman, S.V.; Gass, L.; Dewitz, J.; Fry, J.; Wade, T.G. Accuracy assessment of NLCD 2006 land cover and impervious surface.

Remote Sens. Environ.

2013,

130

, 294–304. [Google Scholar] [CrossRef]
Homer, C.; Dewitz, J.; Yang, L.; Jin, S.; Danielson, P.; Xian, G.; Coulston, J.; Herold, N.; Wickham, J.; Megown, K. Completion of the 2011 National Land Cover Database for the Conterminous United States—Representing a Decade of Land Cover Change Information.

Photogramm. Eng. Remote Sens.

2015,

81

, 345–354. [Google Scholar]
Small, C.; Lu, J.W. Estimation and vicarious validation of urban vegetation abundance by spectral mixture analysis.

Remote Sens. Environ.

2006,

100

, 441–456. [Google Scholar] [CrossRef]
Friedl, M.A.; Brodley, C.E. Decision tree classification of land cover from remotely sensed data.

Remote Sens. Environ.

1997,

61

, 399–409. [Google Scholar] [CrossRef]
Ghimire, B.; Rogan, J.; Miller, J. Contextual land-cover classification: Incorporating spatial dependence in land-cover classification models using random forests and the getis statistic.

Remote Sens. Lett.

2010,

1

, 45–54. [Google Scholar] [CrossRef]
Jia, K.; Wei, X.; Gu, X.; Yao, Y.; Xie, X.; Li, B. Land cover classification using Landsat 8 operational land imager data in Beijing, China.

Geocarto Int.

2014,

29

, 941–951. [Google Scholar] [CrossRef]
Pahlevan, N.; Schott, J.R. Leveraging EO-1 to evaluate capability of new generation of Landsat sensors for coastal/inland water studies.

IEEE J. Sel. Top. Appl. Earth Obs. Remote Sens.

2013,

6

, 360–374. [Google Scholar] [CrossRef]
Irons, J.R.; Dwyer, J.L.; Barsi, J.A. The next Landsat satellite: The Landsat data continuity mission.

Remote Sens. Environ.

2012,

122

, 11–21. [Google Scholar] [CrossRef]
Northwest Arkansas Regional Planning Commission. Northwest Arkansas 2040 Metropolitan Transportation Plan. Available online: http://nwarpc.org/transportation/metropolitan-transportation-plan/ (accessed on 14 December 2016).
Gascon, C.S.; Varley, M.A. Metro Profile: A Tale of Four Cities: Widespread Growth in Northwest Arkansas. Available online: https://www.stlouisfed.org/publications/regional-economist/january-2015/metro-profile (accessed on 14 December 2016).
Briggs, D.J.; de Hoogh, C.; Gulliver, J.; Wills, J.; Elliott, P.; Kingham, S.; Smallbone, K. A regression-based method for mapping traffic-related air pollution: Application and testing in four contrasting urban environments.

Sci. Total Environ.

2000,

253

, 151–167. [Google Scholar] [CrossRef]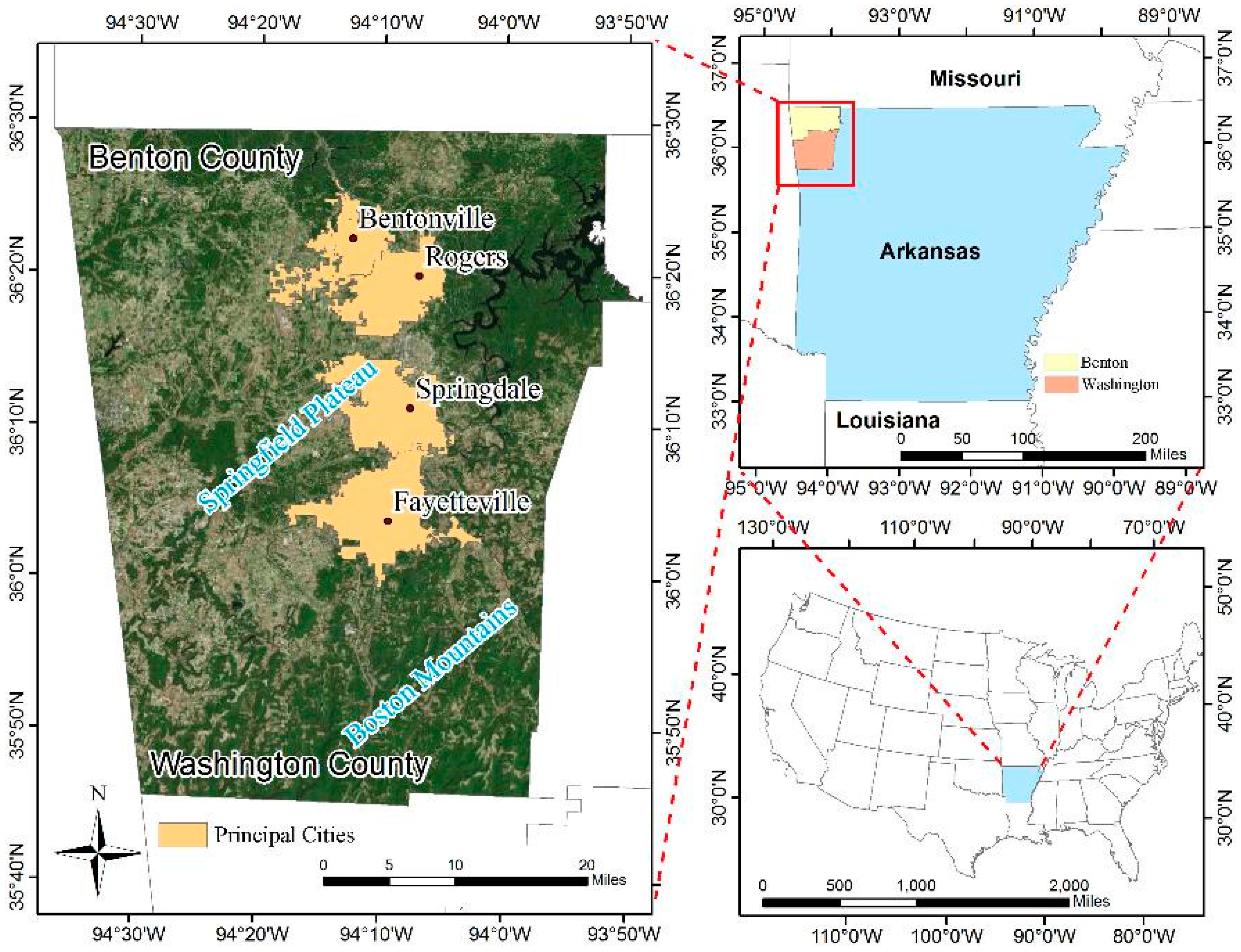 Figure 2. The classification workflow. VHR—very high resolution; NAIP—National Agriculture Imagery Program; MLC—Maximum Likelihood Classifier; RF—Random Forest classifier; LULC—land use and land cover.
Figure 3. Process of temporal filtering. The left figure shows a standard workflow diagram of temporal filtering. The process starts with a stack of classified images and a temporal window size of one. Probability of urban occurrence was calculated for each year. After adjusting the potential misclassified labels, the iteration will stop when probabilities for all years are larger than 0.5. The right diagram uses one simple example to illustrate how the workflow works. The gray boxes in the extracted spectral curves from image stack indicate the potentially misclassified years.
Figure 4. Illustration of urban change logic rule. The sequential process begins with an initially classified land-use trajectory and is then followed by the logical reasoning. Two examples of logic rules are given in the grey box.
Figure 5. Accuracy assessment results for test years. OA-overall accuracy; PA-producer's accuracy; UA-user's accuracy.
Figure 6. An example in south Bentonville showing the comparison of maximum likelihood classification results, trajectory polished results, and NLCD maps in years 2001, 2006, and 2011.
Figure 7. Urban expansion in NWA from 1995 to 2015, and enlarged view of Bentonville, Springdale, and Fayetteville.
Table 1. Landsat acquisition date and sensor type.

| | Year | Date | Sensor | Cloud Cover |
| --- | --- | --- | --- | --- |
| 1 | 1995 | 23 August | L5-TM | 0.00% |
| 2 | 1996 | 2 March | L5-TM | 0.00% |
| 3 | 1997 | 28 August | L5-TM | 0.00% |
| 4 | 1998 | 24 March | L5-TM | 0.00% |
| 5 | 1999 | 18 August | L5-TM | 0.00% |
| 6 | 2000 | 4 August | L5-TM | 0.00% |
| 7 | 2001 | 22 July | L5-TM | 0.00% |
| 8 | 2002 | 11 September | L5-TM | 0.00% |
| 9 | 2003 | 16 October | L5-TM | 0.00% |
| 10 | 2004 | 2 October | L5-TM | 0.00% |
| 11 | 2005 | 19 September | L5-TM | 0.00% |
| 12 | 2006 | 5 August | L5-TM | 0.00% |
| 13 | 2007 | 20 May | L5-TM | 0.00% |
| 14 | 2008 | 27 September | L5-TM | 0.00% |
| 15 | 2009 | 7 April | L5-TM | 0.00% |
| 16 | 2010 | 31 July | L5-TM | 0.00% |
| 17 | 2011 | 3 August | L5-TM | 0.00% |
| 18 | 2013 | 9 September | L8-OLI | 0.03% |
| 19 | 2014 | 20 March | L8-OLI | 0.05% |
| 20 | 2015 | 14 August | L8-OLI | 0.25% |
© 2017 by the authors; licensee MDPI, Basel, Switzerland. This article is an open access article distributed under the terms and conditions of the Creative Commons Attribution (CC-BY) license (http://creativecommons.org/licenses/by/4.0/).