Metrics of Lidar-Derived 3D Vegetation Structure Reveal Contrasting Effects of Horizontal and Vertical Forest Heterogeneity on Bird Species Richness
1
National Institute for Mathematical and Biological Synthesis, University of Tennessee, Knoxville, TN 37996, USA
2
Department of Ecology and Evolutionary Biology, University of Tennessee, Knoxville, TN 37996, USA
*
Author to whom correspondence should be addressed.
Received: 22 February 2019 / Revised: 20 March 2019 / Accepted: 22 March 2019 / Published: 27 March 2019
Abstract
The structural heterogeneity of vegetation is a key factor for explaining animal diversity patterns at a local scale. Improvements in airborne light detection and ranging (lidar) technologies have enabled researchers to study forest 3D structure with increasing accuracy. Most structure–animal diversity work has focused on structural metrics derived from lidar returns from canopy and terrain features. Here, we built new lidar structural metrics based on the Leaf Area Density (LAD) at each vegetation height layer, and used these metrics to study how different aspects of forest structural heterogeneity explain variation in bird species richness. Our goals were to test: (1) whether LAD-based metrics better explained bird species richness compared to metrics based on the top of the canopy; and (2) if different aspects of structural heterogeneity had diverse effects on bird richness. We used discrete lidar data together with 61 breeding landbird points provided by the National Ecological Observatory Network at five forest sites of the eastern US. We used the lidar metrics as predictors of bird species richness and analyzed the shape of the response curves against each predictor. Metrics based on LAD measurements had better explanatory power (43% of variance explained) than those based on the variation of canopy heights (32% of variance explained). Dividing the forest plots into smaller grids allowed us to study the within-plot horizontal variation of the vertical heterogeneity, as well as to analyze how the vegetation density is horizontally distributed at each height layer. Bird species richness increased with horizontal heterogeneity, while vertical heterogeneity had negative effects, contrary to previous research. The increasing capabilities of lidar will allow researchers to characterize forest structure with higher detail. Our findings highlight the need for structure–animal diversity studies to incorporate metrics that are able to capture different aspects of forest 3D heterogeneity.
View Full-Text
►

▼

Figures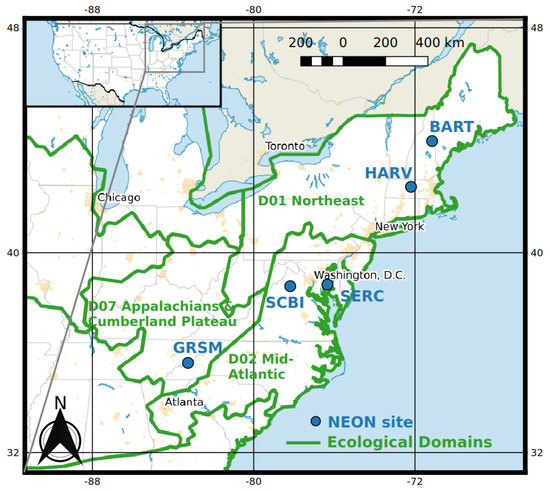 Figure 1
This is an open access article distributed under the
Creative Commons Attribution License
which permits unrestricted use, distribution, and reproduction in any medium, provided the original work is properly cited (CC BY 4.0).

Share & Cite This Article
MDPI and ACS Style
Carrasco, L.; Giam, X.; Papeş, M.; Sheldon, K.S. Metrics of Lidar-Derived 3D Vegetation Structure Reveal Contrasting Effects of Horizontal and Vertical Forest Heterogeneity on Bird Species Richness. Remote Sens. 2019, 11, 743.
Note that from the first issue of 2016, MDPI journals use article numbers instead of page numbers. See further details here.
Related Articles
Comments
[Return to top]