Open Access This article is
freely available
re-usable
Article
Urban Water Crises under Future Uncertainties: The Case of Institutional and Infrastructure Complexity in Khon Kaen, Thailand
1
Department of Environment and Geography, University of York, York YO10 5DD, UK
2
Thailand Environment Institute, 16/151 Muang Thong Thani, Bond Street, Bangpood, Pakkret, Nonthaburi 11120, Thailand
*
Author to whom correspondence should be addressed.
Received: 17 August 2018 / Accepted: 18 October 2018 / Published: 28 October 2018
Abstract
:
This paper uses the emerging crises in water management in North East Thailand as a case study to examine the effectiveness of existing institutional structures and processes to adapt to an uncertain future climate. We argue that it is through an analysis of the interface of actors, institutions and physical infrastructure that climate vulnerability can be better understood, and conversely, that climate resilience might be strengthened. This research has global significance as case studies of emerging water crises provide valuable insights into future vulnerabilities and the Thailand experience speaks to similar challenges across the global South. Our findings illustrate that water managers on the front line of dealing with climate variability are constrained by the interaction of infrastructure that was designed for different times and needs, and of institutional structures and processes that have emerged through the interplay of often competing organisational remits and agendas. Water management is further constrained by the ways in which information and knowledge are generated, shared, and then applied. Critically the research finds that there is no explicit consideration of climate change, but rather universally-held assumptions that patterns of water availability will continue as they have in the past. As a result, there is no long-term planning that could be termed adaptive, but rather, a responsive approach that moves from crisis to crisis between seasons and across years.
Keywords:
urbanisation; climate vulnerability; complex systems; resilience; water governance
Author Contributions
R.F. and P.T. conceived and designed the study. P.T. was the key person who contacted and interviewed key stakeholders. Both R.F. and P.T. analysed the data and wrote the draft paper. Friend conceptually refined the paper.
Funding
The research for this paper is part of the project Urban Climate Resilience in Southeast Asia Partnership (UCRSEA), funded by the International Development Research Centre (IDRC) and Social Sciences and Humanities Research Council (SSHRC) of Canada, under the International Partnerships for Sustainable Societies Grant (IPaSS). Thailand Environment Institute (TEI) is the recipient of the IDRC funding (grant number 107776-001).
Acknowledgments
We thank the three anonymous reviewers who provided useful comments on an earlier draft of the paper. We wish to acknowledge the contributions of the interview and focus group participants from Khon Kaen. We also thank Krongjit Kitikard and Kwanruen Yodkham for helping with data collection.
Conflicts of Interest
The authors declare no conflict of interest.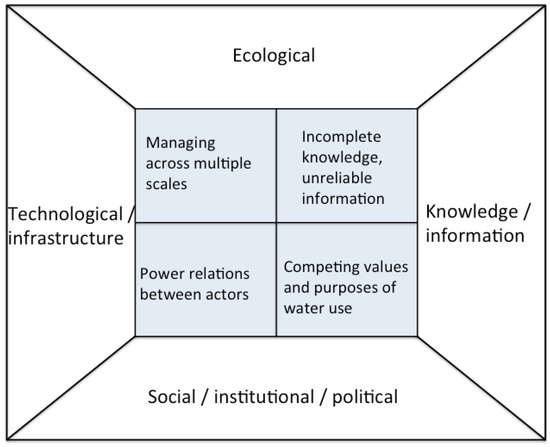 Figure 1. Complex interactions of social-ecological-technological systems (outer ring) creating nested cross-cutting governance challenges (inner boxes) for water resource management in the Chi-Mun Basin.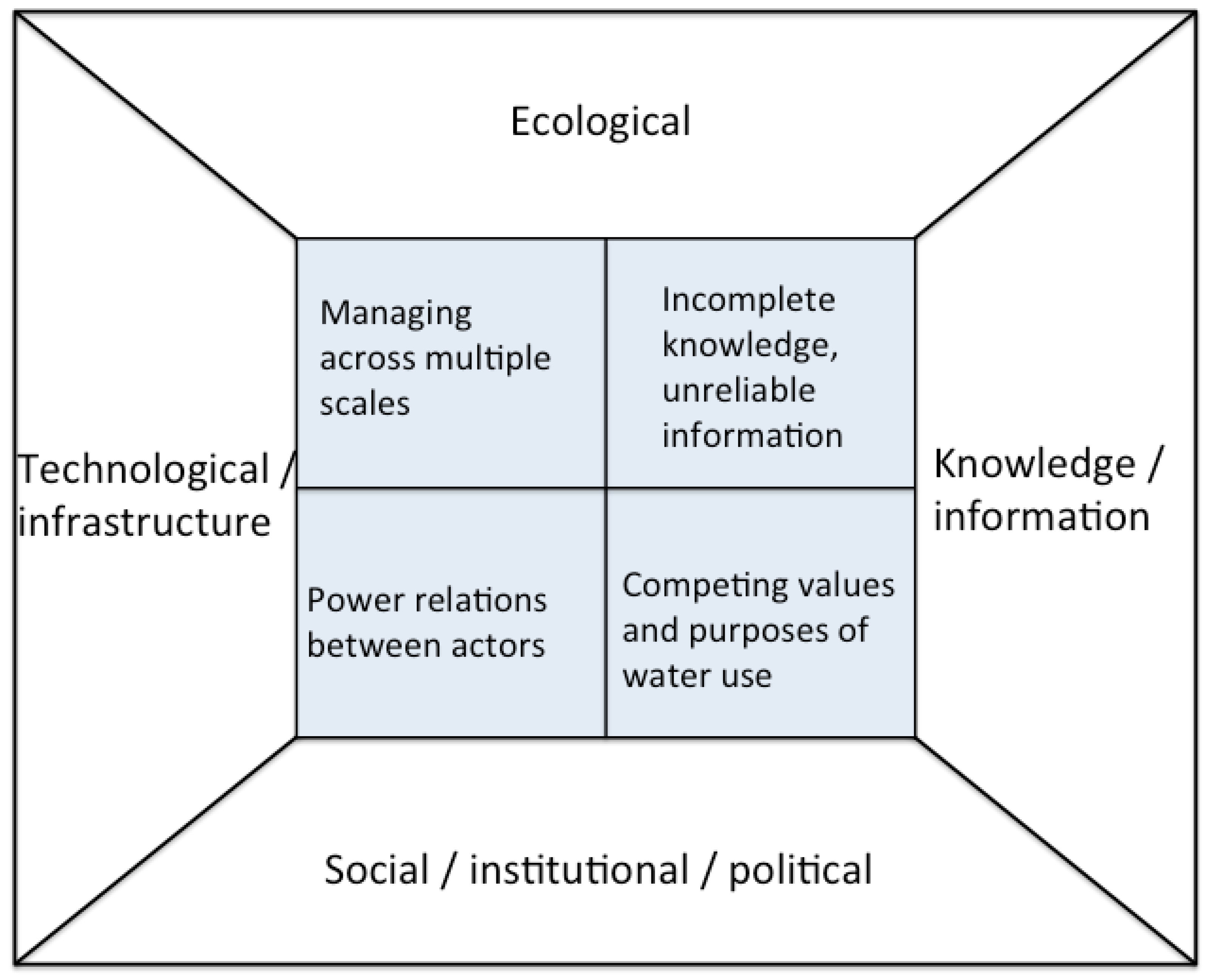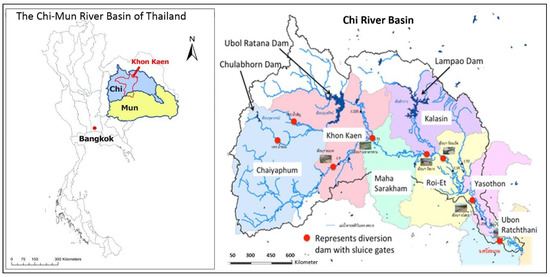 Figure 2. Maps of Chi-Mun River Basin and the water infrastructure network in the Chi basin managed by Irrigation Regional Office 6.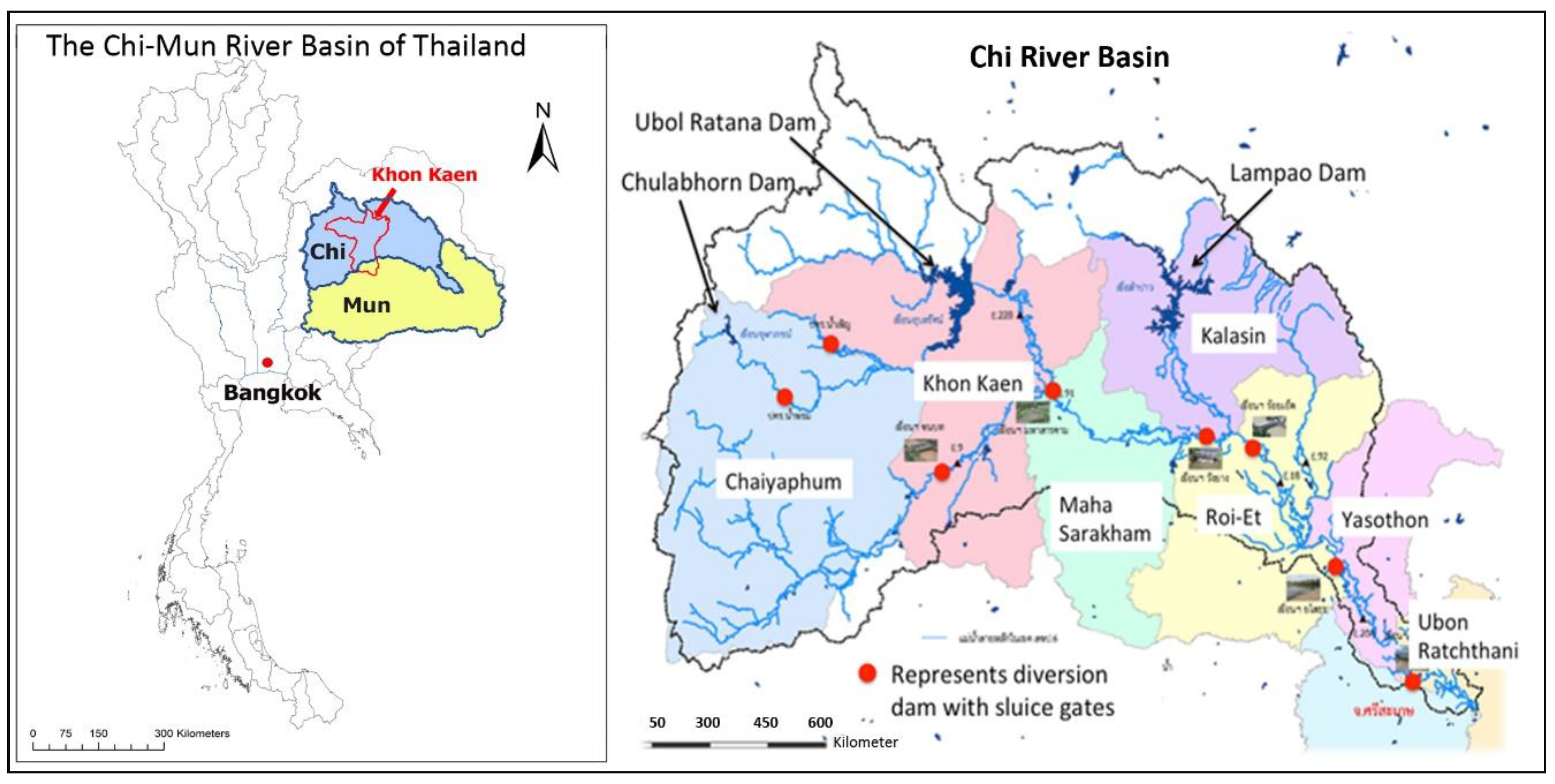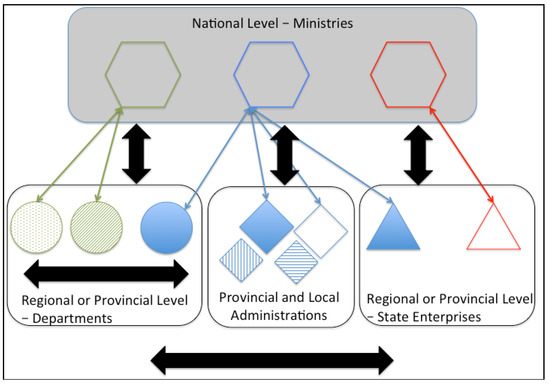 Figure 3. Institutional structures of water resource management, vertical and horizontal power relations, and reporting lines of multi-level water actors in Thailand.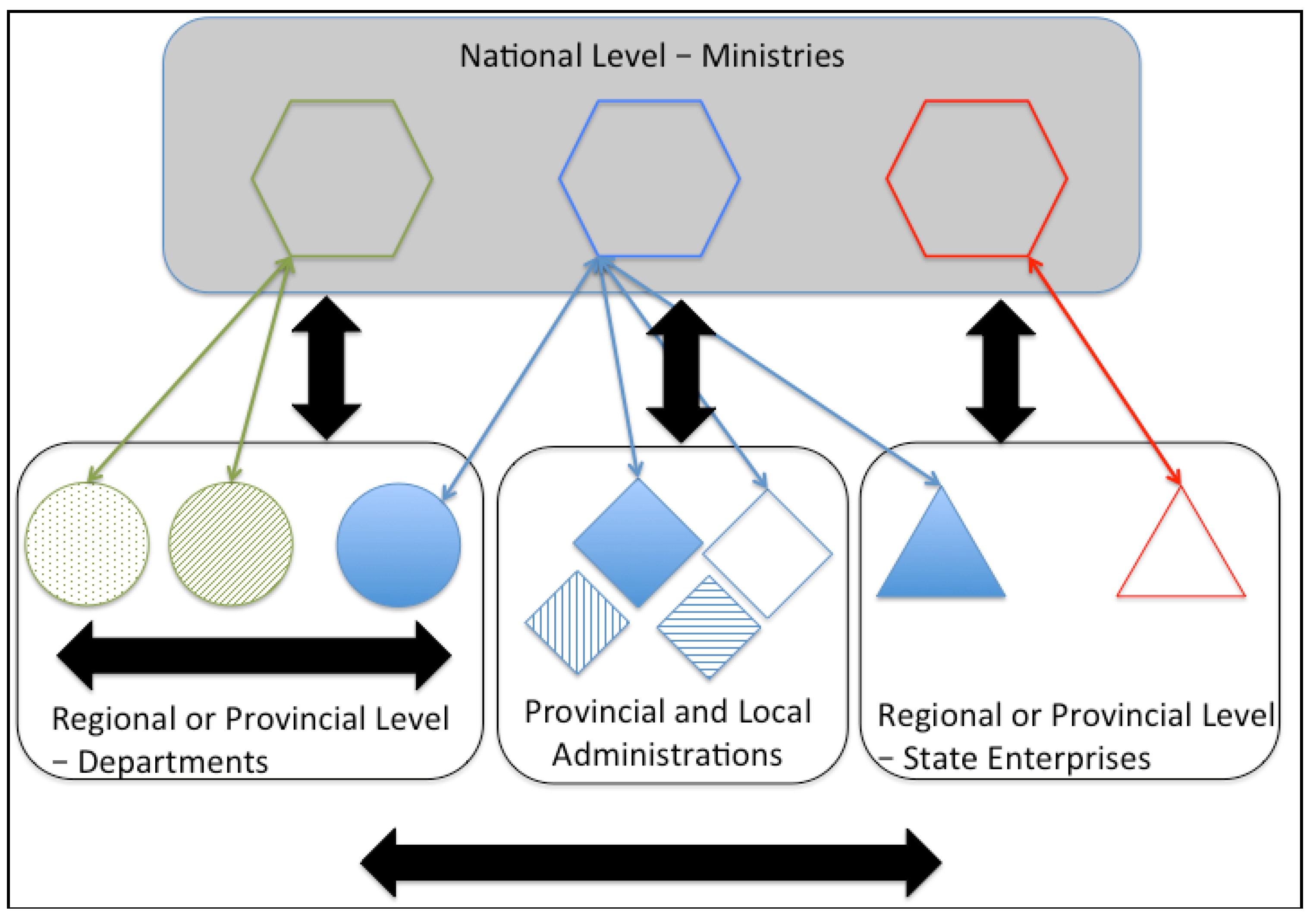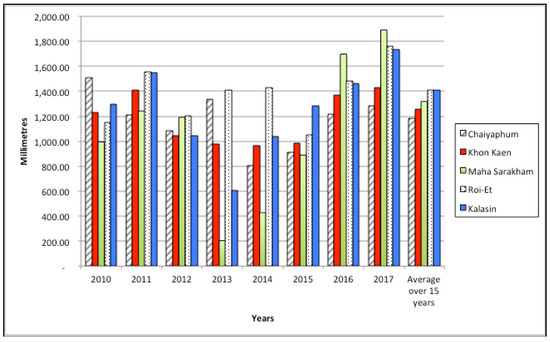 Figure 4. Rainfall data for the Chi Basin (Data source: Meteorological and Royal Irrigation Departments).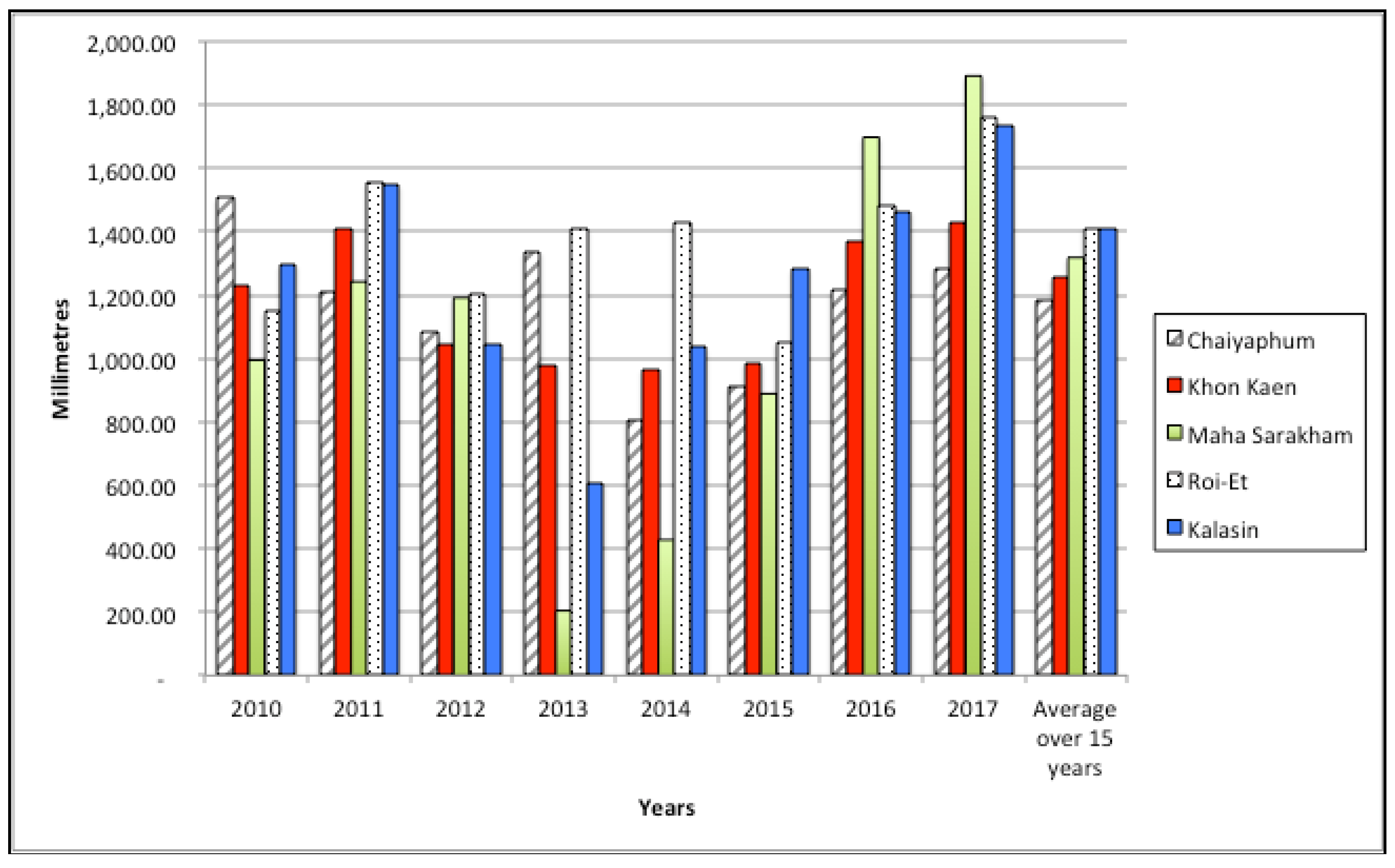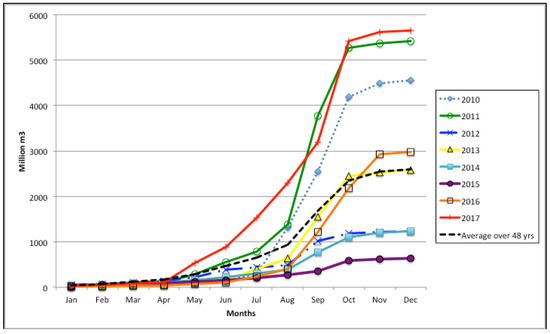 Figure 5. Annual water levels and accumulated inflow at Ubol Ratana Dam (Data source: National Hydro informatics and Climate Data Centre).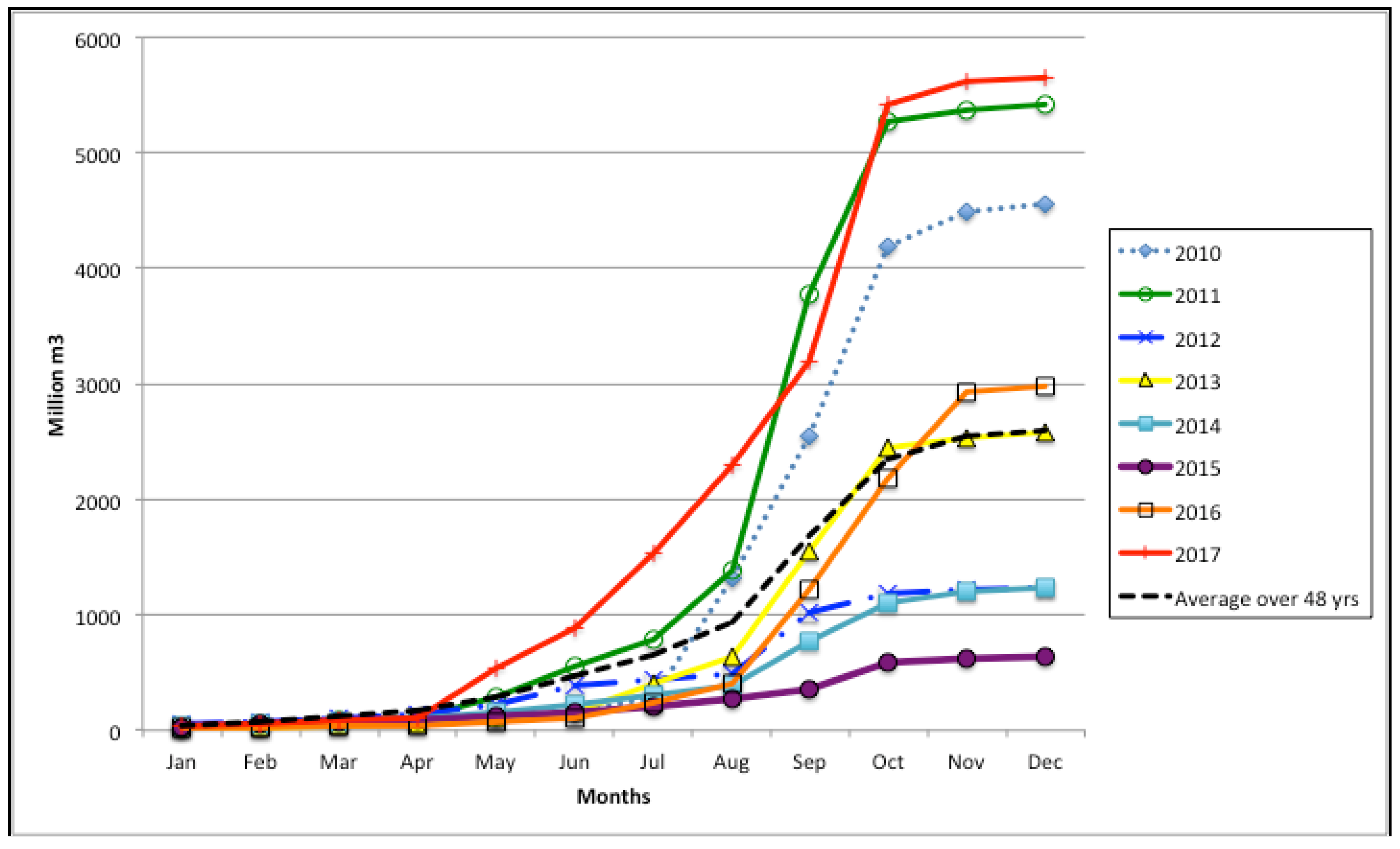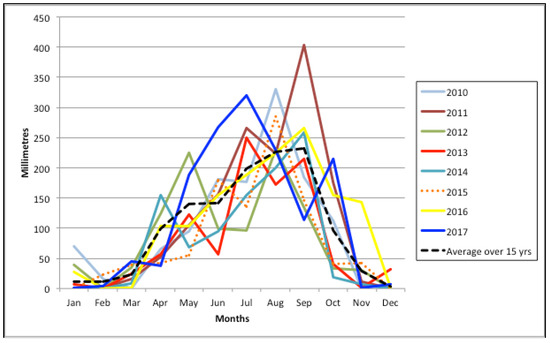 Figure 6. Rainfall data of Khon Kaen Province (Data source: Meteorological and Royal Irrigation Departments).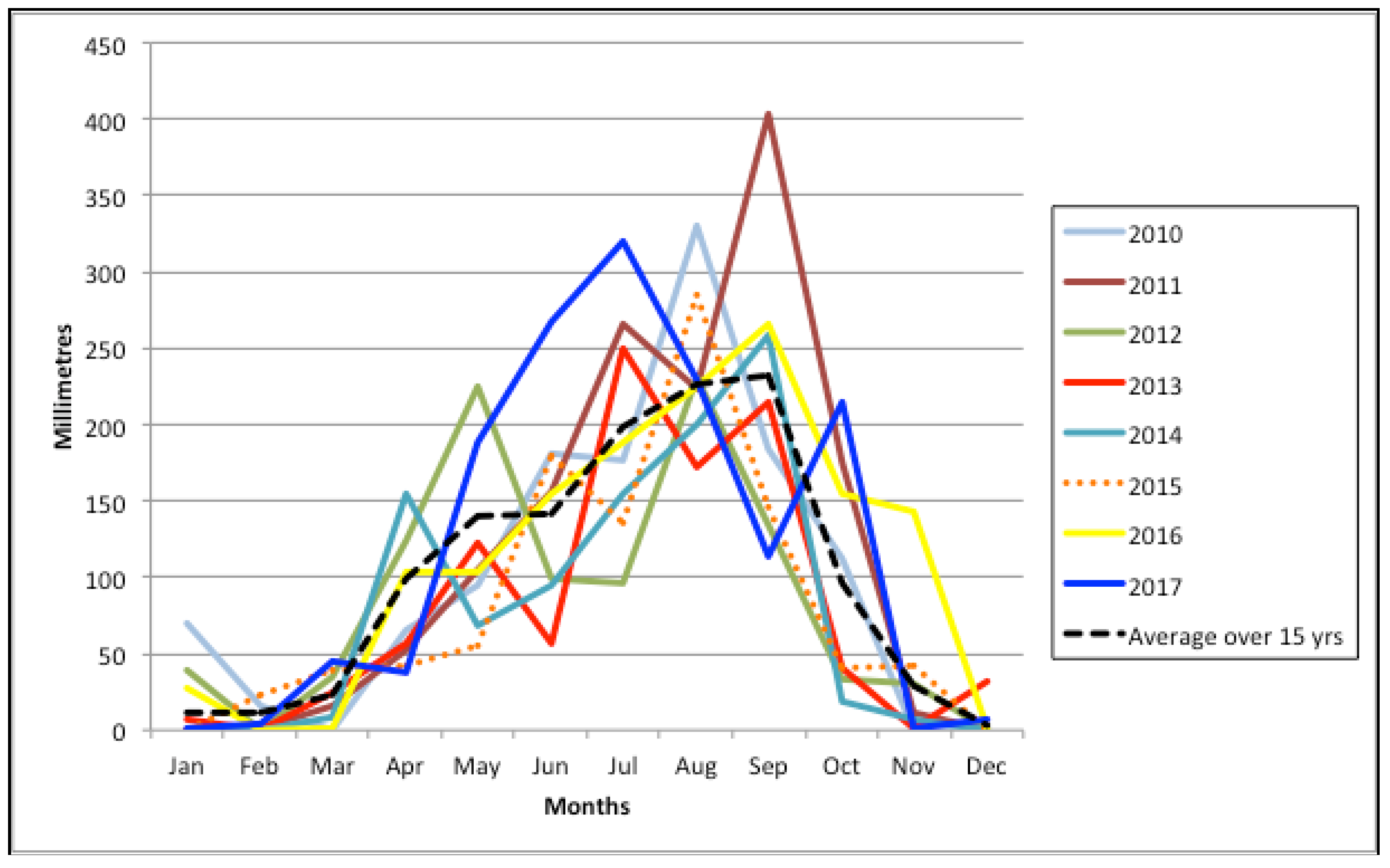 System Components
Uncertainties of System Behaviour
Incomplete Knowledge
Unreliable Information
Natural/ecological
Rainfall patterns and variability in El Nino and La Nina years
Insufficient number and geographical spread of weather stations for rainfall data
Rainfall distribution in upstream and downstream areas
How changing ecological landscapes and land use affect water levels
Technical, technological, infrastructure
Cascading effects of increasing interconnected small-, medium- and large-sized reservoirs
Frequency or timing when rule curves should be adjusted
Effects of different flood models or rule curves used by different actors
What hydrological models and climate scenarios should be used
Social, institutional, political
Influence of decision makers on ad hoc Joint Management Committee
Environmental and economic impacts of different trade-offs
Responses to farming ban of rice farmers or prohibition of aquaculture
Economic impacts of floods or water restriction on rice or fish farmers
Influence on driving urban and rural development policies
Increasing demand in water and electricity

© 2018 by the authors. Licensee MDPI, Basel, Switzerland. This article is an open access article distributed under the terms and conditions of the Creative Commons Attribution (CC BY) license (http://creativecommons.org/licenses/by/4.0/).