Drug Resistance in Non-B Subtype HIV-1: Impact of HIV-1 Reverse Transcriptase Inhibitors
1
Christopher Bond Life Sciences Center, University of Missouri, Columbia, MO 65211, USA
2
Department of Molecular Microbiology and Immunology, University of Missouri, Columbia, MO 65211, USA
3
Division of Clinical Microbiology, Department of Laboratory Medicine, Karolinska Institute, Stockholm 141 86, Sweden
4
Clinical Research Center, Department of Infectious Diseases and Immunology, National Hospital Organization, Nagoya Medical Center, Nagoya 460-0001, Japan
5
Center for Advanced Biotechnology and Medicine, Rutgers University, Piscataway, NJ 08854, USA
6
Department of Chemistry and Chemical Biology, Rutgers University, Piscataway, NJ 08854, USA
7
Department of Oral and Craniofacial Science , School of Dentistry, University of Missouri, Kansas City, MO 64108, USA
8
Department of Microbiology and Molecular Genetics, University of Pittsburgh School of Medicine, Pittsburgh, PA 15219, USA
9
Department of Biochemistry, University of Missouri, Columbia, MO 65211, USA
†
These authors contributed equally to this work.
*
Author to whom correspondence should be addressed.
Received: 16 July 2014 / Revised: 9 September 2014 / Accepted: 9 September 2014 / Published: 24 September 2014
Abstract
Human immunodeficiency virus (HIV) causes approximately 2.5 million new infections every year, and nearly 1.6 million patients succumb to HIV each year. Several factors, including cross-species transmission and error-prone replication have resulted in extraordinary genetic diversity of HIV groups. One of these groups, known as group M (main) contains nine subtypes (A-D, F-H and J-K) and causes ~95% of all HIV infections. Most reported data on susceptibility and resistance to anti-HIV therapies are from subtype B HIV infections, which are prevalent in developed countries but account for only ~12% of all global HIV infections, whereas non-B subtype HIV infections that account for ~88% of all HIV infections are prevalent primarily in low and middle-income countries. Although the treatments for subtype B infections are generally effective against non-B subtype infections, there are differences in response to therapies. Here, we review how polymorphisms, transmission efficiency of drug-resistant strains, and differences in genetic barrier for drug resistance can differentially alter the response to reverse transcriptase-targeting therapies in various subtypes.
View Full-Text
►

▼

Figures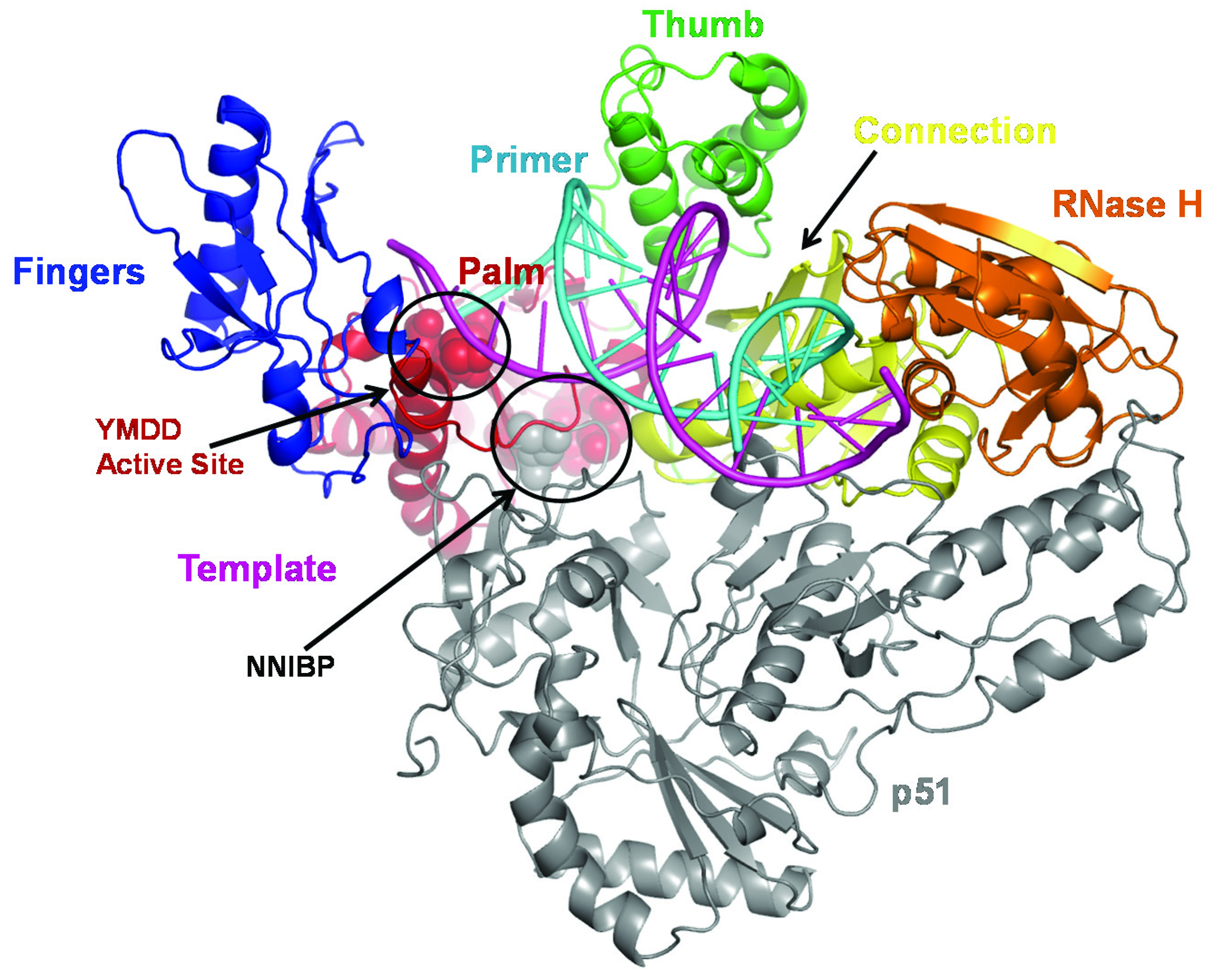 Figure 1

Share & Cite This Article
MDPI and ACS Style
Singh, K.; Flores, J.A.; Kirby, K.A.; Neogi, U.; Sonnerborg, A.; Hachiya, A.; Das, K.; Arnold, E.; McArthur, C.; Parniak, M.; Sarafianos, S.G. Drug Resistance in Non-B Subtype HIV-1: Impact of HIV-1 Reverse Transcriptase Inhibitors. Viruses 2014, 6, 3535-3562.
Related Articles
Comments
[Return to top]