Modulation of Apoptotic Signaling by the Hepatitis B Virus X Protein
1
Graduate Program in Molecular and Cellular Biology and Genetics, Drexel University College of Medicine, Philadelphia, PA 19102, USA
2
Department of Cancer Biology, Abramson Family Cancer Research Institute, School of Medicine, University of Pennsylvania Philadelphia, PA 19104, USA
3
Department of Biochemistry and Molecular Biology, Drexel University College of Medicine, Philadelphia, PA 19102, USA
*
Author to whom correspondence should be addressed.
Received: 5 September 2012 / Revised: 23 October 2012 / Accepted: 31 October 2012 / Published: 8 November 2012
Abstract
Worldwide, an estimated 350 million people are chronically infected with the Hepatitis B Virus (HBV); chronic infection with HBV is associated with the development of severe liver diseases including hepatitis and cirrhosis. Individuals who are chronically infected with HBV also have a significantly higher risk of developing hepatocellular carcinoma (HCC) than uninfected individuals. The HBV X protein (HBx) is a key regulatory HBV protein that is important for HBV replication, and likely plays a cofactor role in the development of HCC in chronically HBV-infected individuals. Although some of the functions of HBx that may contribute to the development of HCC have been characterized, many HBx activities, and their putative roles during the development of HBV-associated HCC, remain incompletely understood. HBx is a multifunctional protein that localizes to the cytoplasm, nucleus, and mitochondria of HBV‑infected hepatocytes. HBx regulates numerous cellular signal transduction pathways and transcription factors as well as cell cycle progression and apoptosis. In this review, we will summarize reports in which the impact of HBx expression on cellular apoptotic pathways has been analyzed. Although various effects of HBx on apoptotic pathways have been observed in different model systems, studies of HBx activities in biologically relevant hepatocyte systems have begun to clarify apoptotic effects of HBx and suggest mechanisms that could link HBx modulation of apoptotic pathways to the development of HBV-associated HCC.
View Full-Text
►

▼

Figures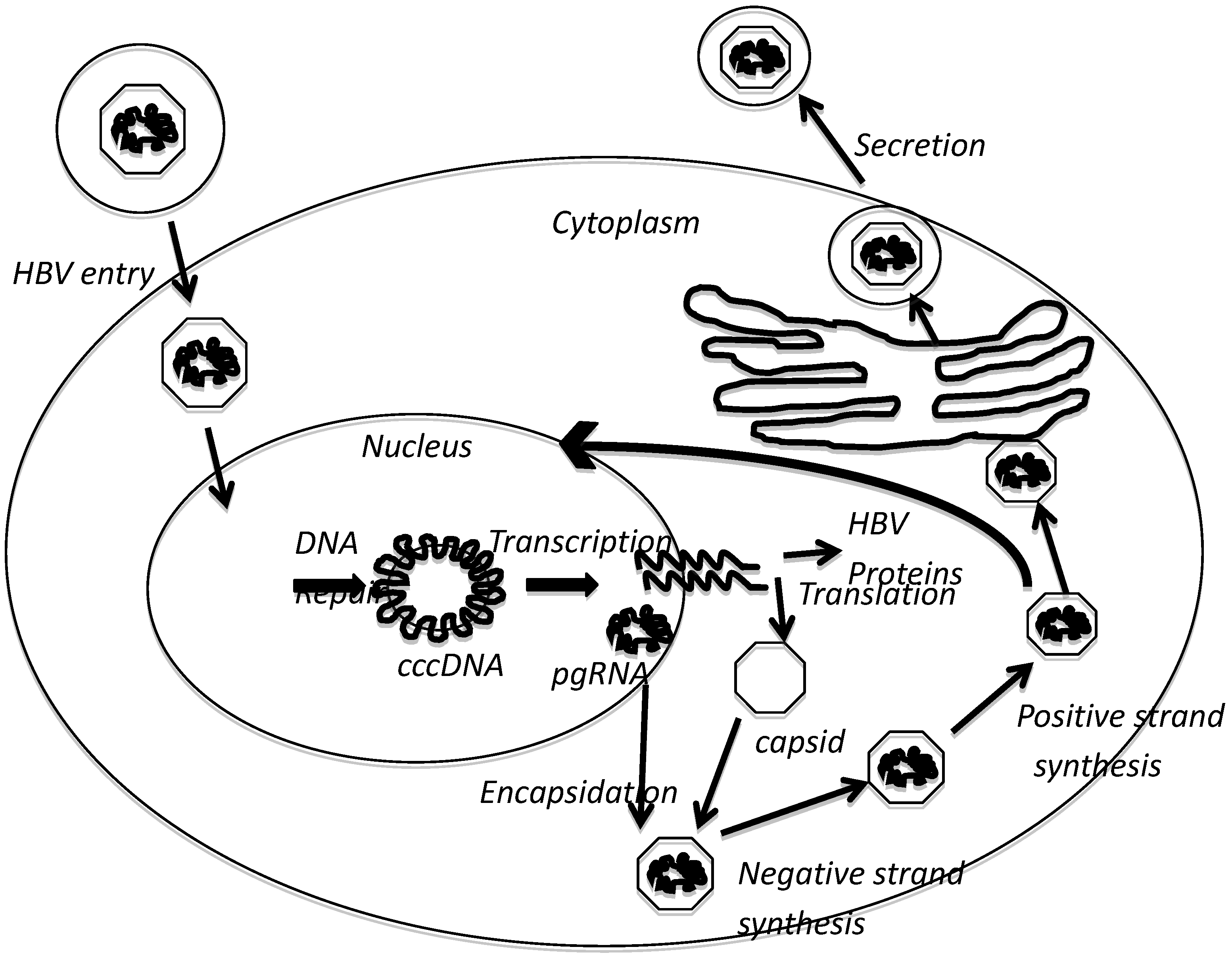 Figure 1

Share & Cite This Article
MDPI and ACS Style
Rawat, S.; Clippinger, A.J.; Bouchard, M.J. Modulation of Apoptotic Signaling by the Hepatitis B Virus X Protein. Viruses 2012, 4, 2945-2972.
Related Articles
Comments
[Return to top]