Regulation of Water Use in the Southernmost European Fir (
Abies pinsapo

Boiss.): Drought Avoidance Matters

1

Departamento de Sistemas Físicos, Químicos y Naturales, Universidad Pablo de Olavide. Ctra. Utrera km. 1, 41013 Sevilla, Spain

2

Biodiversidad y Conservación, Universidad Rey Juan Carlos, c/Tulipán s/n, 28933 Móstoles (Madrid), Spain

3

Departamento de Biología Animal, Biología Vegetal y Ecología, Universidad de Jaén, Ed. B3, Paraje las Lagunillas s/n, 23071 Jaén, Spain

*

Author to whom correspondence should be addressed.

Academic Editor: Steven Jansen

Received: 15 April 2015 / Revised: 9 June 2015 / Accepted: 16 June 2015 / Published: 19 June 2015
Abstract
The current scenario of global warming has resulted in considerable uncertainty regarding the capacity of forest trees to adapt to increasing drought. Detailed ecophysiological knowledge would provide a basis to forecast expected species dynamics in response to climate change. Here, we compare the water balance (stomatal conductance, xylem water potential, needle osmotic adjustment) of
Abies pinsapo
, a relict drought-sensitive Mediterranean fir, along an altitudinal gradient. We related these variables to soil water and nutrient availability, air temperature, atmospheric water potential, and vapour pressure deficit during two consecutive years. Our results indicate that
A. pinsapo
closed stomata rapidly over a very narrow range of soil water availability and atmospheric dryness. This isohydric response during water stress suggests that this relict conifer relied on the plant hormone abscisic acid to maintain closed stomata during sustained drought, instead of needle desiccation to passively drive stomatal closure, needle osmotic adjustment or a plastic response of the xylem to different levels of water availability. Both the soil and foliar nutrient contents suggest that the studied populations are not limited by nutrient deficiencies, and drought was stronger in the warmer low-elevation areas.
View Full-Text
►

▼

Figures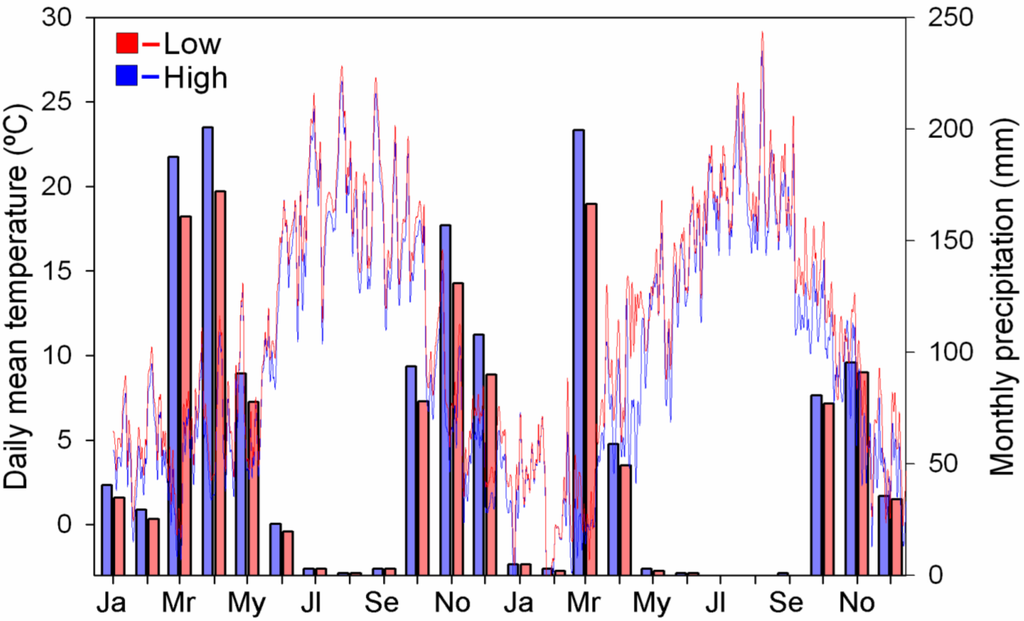 Figure 1
This is an open access article distributed under the
Creative Commons Attribution License
which permits unrestricted use, distribution, and reproduction in any medium, provided the original work is properly cited (CC BY 4.0).

Share & Cite This Article
MDPI and ACS Style
Sánchez-Salguero, R.; Ortíz, C.; Covelo, F.; Ochoa, V.; García-Ruíz, R.; Seco, J.I.; Carreira, J.A.; Merino, J.Á.; Linares, J.C. Regulation of Water Use in the Southernmost European Fir (Abies pinsapo Boiss.): Drought Avoidance Matters. Forests 2015, 6, 2241-2260.
Related Articles
Comments
[Return to top]